Title:
VSDC Free Video Editor 6.5.3.213
File Name 32 Bit:
File Size 32 Bit:
File Name 64 Bit:
File Size 64 Bit:
Operating System:
Windows 2000 / Vista / Windows XP / Windows 7 / Windows 8 / Windows 10
Date Published
25, September 2020
Date Modified:
08, April 2021
Category:
Multimedia
License:
Freeware
Publisher:
VSDC's Free Video Editor is designed to provide professional after-production effects, capture video, recording voice, disk burning, storage of multimedia files in a number of supported formats and transfers them to online platforms. Free Video Editor is designed in several formats including high definition, ultra-high definition and digital video, and sound editors.
The software offers a wide variety of features and yet has a simple and intuitive interface to make videos easy to use. VSDC Free Video Editor is a free video editing software with a complete selection of tools to produce an all-around video!
VSDC is a video editor not online. This means that, unlike in many other editors and where scenes are in linear sequence and order, it allows objects to be in any position on the timeline and to have any size. In addition, different object parameters, shapes, and positions may be arbitrarily altered over time.
Various visual and audio effects may be applied to videos to achieve the required result. Since color correction, object transformation, object filters, transition and special FX are multiple visual effects, they are divided into five categories for navigational ease.
Another way to modify the appearance of your video is through color mixing. With a wide range of adjustable parameters, you can attach a unique professional style to your video. Newbies can benefit with a single click from Instagram's stylish look filter or people who want to save time.
You may create several masks in your video, which can hide, blur or highlight certain elements in the VSDC Free Video Editor. You can do it for special effects in and outside the masked area. One of the main reasons is for blurring, pixelation, or the creation of a textual effect in a video in order to protect the identity.
Objects are placed in a specific subpixel scene which provides smooth animation, rotation, transformation, and exact positioning.
Our software supports virtually all video, picture, audio, and codecs. Therefore, no other conversion tools are necessary for editing your files, as with other programs.
You can easily create videos for the most popular multimedia devices with a variety of preset profiles, including iPod, iPhone, PSP, any phone and smartphone, Xbox, Zune, Archos, iRiver, Creative Zen, Blackberry, MP4, and many more.
An editor is provided with a DVD burning tool so that the results of the work can easily be converted into optical disks.
The application is designed to quickly convert video files into one format. There are some fundamental features in the video editing system: removal of the unnecessary segments, division, and merging into one file.
The video editor contains a desktop video capture utility that saves the captured picture to a video file and then processes it in the editor.
The editor also allows video from various video tuners, Webcams, IP cameras to be captured and the captured video arbitrarily saved from your computer.
Alternative to VSDC Free Video Editor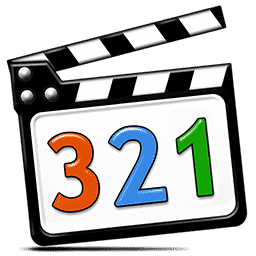 Why choose NearFile.Com
Secure
Securely download your desired software from our secure website.
Safe
This software is 100% safe and it has been checked using the VirusToral Virus Scanner.
Trusted
We serve downloads from the official sites. But some may have bundled but you can always skip the unwanted applications.