Title:
VSDC Free Video Editor 6.6.4.264
File Name 32 Bit:
VSDC_Free_Video_Editor_32bit_v6.6.4.264.exe
File Size 32 Bit:
79.73 MB
File Name 64 Bit:
VSDC_Free_Video_Editor_64bit_v6.6.4.265.exe
File Size 64 Bit:
89.53 MB
Operating System:
Windows 2000 / Vista / Windows XP / Windows 7 / Windows 8 / Windows 10
Date Published
23, January 2021
Date Modified:
22, February 2021
Category:
Multimedia
License:
Freeware
Publisher:
VSDC Free Video Editor is a video editor that is quickly, strong, feature-rich and easy to master.
Its primary aim is to edit and transform video documents in a different format. Support is available for all common video formats such as DVD, AVI, QuickTime Video (MOV, QT, MP4 and M4V), MPEG, WMV, FLV, Matroska Video (MKV), RealVideo (RM and RMVB), Mobile Video (3GP and 3G2), AMV, HD video (H.264/AVC, AVCHD / MTS / M2TS, TOD / MOD and more). All video and audio codecs, including DivX, H.264/AVC, MP3, and AAC, are endorsed.
All common video formats, including HD (H.264/AVC, AVCHD, MKV, TOD / MOD, TS) image and audio codecs, are endorsed. Supported formats: DVD, AVI, MPEG, WMV, ASF, FLV, SWF, MOV, MP4, M4V, RM, RMVB, 3GP, AMV, etc.
You can select the value and format of the film you want without needing to think twice using the transfer presets. The implementation has many presets that cover all formats and multimedia equipment. You can edit them on your own or build your own readily.
Now you can save a portion of the audio track from a video file and create your own audio track in any audio format. You can also save personal images to your desktop readily from a clip.
Alternative to VSDC Free Video Editor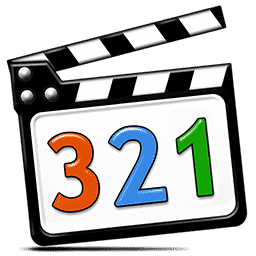 Why choose NearFile.Com
Secure
Securely download your desired software from our secure website.
Safe
This software is 100% safe and it has been checked using the VirusToral Virus Scanner.
Trusted
We serve downloads from the official sites. But some may have bundled but you can always skip the unwanted applications.