Windows 8/8.1 review
Windows 8.1 was launched with various features and those were amazing features available till now. Though it came with various features many were removed from the previous version. That's why it has controversial users. It uses a different UI than any other OS, which became a complex experience for many users. After 2016 it was permanently closed, and because of that, you won't get any updates or security improvement support which is essential in any OS.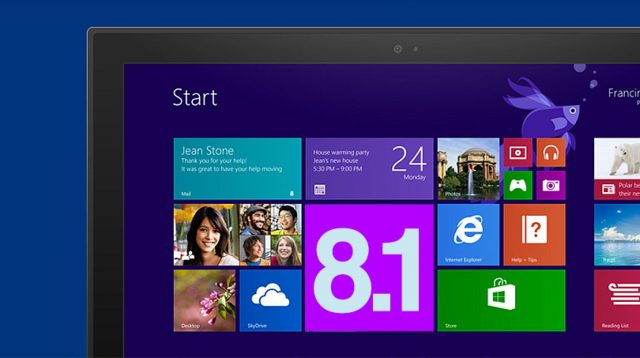 Announcement and release
Windows 8/8.1 was announced in 2012 and it was released on 27 august 2013.
Search and multitasking
Windows 8/8.1 were released after August 2013. After releasing it was used vastly because of its newly added feature. And search and multitasking was one of the best features added to windows 8. Because of the feature user could search for anything with a single click. And it allows you to multi-task a time smoothly which is very much important for many users.
Good for tablets: touchscreen operation, new apps, and easier on the battery
Windows 8 /8.1 let you turn your device into a tablet. Where you can use your OS portable tablet which could be run like a tablet where you can do everything with touches, tablet-like apps UI, and battery optimization available.
Touch screen operation
It is one of the best features available in windows 8/8.1. Because you can operate your OS through your finger touch. It allows you to turn your OS to be touchable and operatable with your precious touches.
Editions
Windows 8 was launched with various features included which were the main reason for its use vastly across the globe. After that, it offered various editions like,
Windows 8 Pro
Windows 8 Enterprise
Windows RT
New and changed features from Windows 7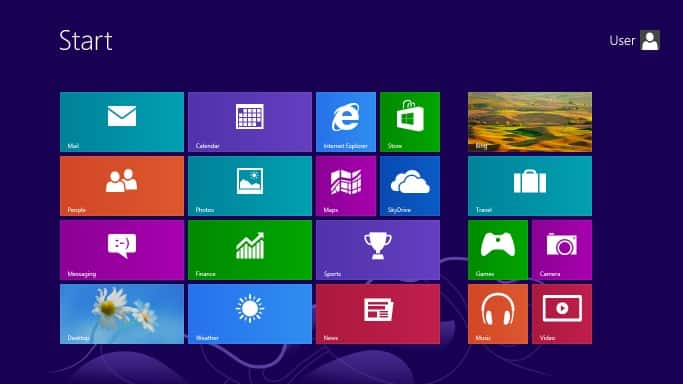 After launching Windows 8, it was included and excluded various features from windows 7. And because the OS experience was changed. Because here you could touch your system. you can use that as a tablet for more comfortable. Then old-fashioned tools were removed and a new UI was inserted.
Windows 8 vs. RT
Availability: Rt will be available to only those pre-installed devices. Where Windows 8 will be available on old or new devices.
Price: Rt can't be measured with price because you can't buy it, though you have to pay for the license fee. Windows 8 is quite more costly than RT.
Upgrade: Windows 8 can be upgraded from Windows 7 or the previous version. But Rt is a newly designed OS that can't be upgraded from any version.
Hardware: Windows 8 run on only x86 device whereas Rt only runs on an ARM device.
Removed features
While launching windows 8/8.1, there were many features removed to present a new OS experience for the users in the process of upgrading from Windows 7. And those removed features are-
The start button remove from the taskbar
The recent document section was removed from the start menu
Doesn't add new apps on the desktop automatically
Specific search button removed
Windows compatibility mode removed
File explorer removed
Safety and security
Windows 8 was designed with multiple tools to protect your safety and security in various fields. With those tools, you can keep yourself safe from being affected by viruses, malware, and others threats that could be harmful. And those safety and security tools are-
User Account Control
Windows defender
Widows' smart scanner
Windows firewall
Troubleshooting
System restores
How To Make Bootable USB to Install Windows 8/8.1?
Do as following to make a bootable USB for windows installation;
Format your USB device
Open command windows
type diskpart
In the new command line window that opens, to determine the USB flash drive number or drive letter, at the command prompt, type list disk, and then click ENTER.
How To Install Windows 8.1 ISO Using USB/DVD?
Do as followings to install windows 8/8.1 using bootable USB;
First, create an ISO file for windows 8/8.1
Burn ISO file to USB
Boot from USB device to start installing
Microsoft Windows 8.1 Pro OS Requirements
Processor: Minimum 1 GHz or higher
RAM: 2 GB
HDD: 16GB for 32 bits and 20GB for 64 bits
Graphics card: DirectX supported
Pros
Built-in browser
load and boot speed boosted
Easily system copy or backup
Improved security
Touch screen supported
Windows app store
Cons
overall security issue
screen switching issue
complex interface
doesn't support flash content
FAQs
Can I still use Windows 8 in 2020?
Yes, you can still use windows 8 or 8.1 nowadays. Though it was closed permanently, that's, 's because you won't, get any updates for windows 8. This is why if you use it you have to use windows without getting any updates or improvements in your system.
Is Windows 8 still supported?
No, after 2016 it was closed permanently. Because of that, you won't get any support regarding updates or security improvements.
Is Windows 10 or 8 better?
Windows 10, because after 2016 windows 8 announced its closing. This is why if anyone uses it, you won't get any updates or security improvement support.
Can I get Windows 8 for free?
No, if you want to use original windows you have to purchase them. But there are many third parties, who offer windows 8/8.1 for free.
Our take on it
It was one of the best OS I ever used till now. Because Windows 8 changed my point of view about OS user experience. In the windows 7 version, it was like traditional OS as ever. But in windows 8 everything changed like a new lock screen, new UI, newly added features, old-fashioned features removed, battery optimization, touch operation supported, and I can use it like a more comfortable tablet. But there were more serious issues like it was closed in 2016, and because of that, I could get any updates or security improvement support.
Should I download it?
It should be no because after 2016 windows 8 was closed. And that's why if you use it, you won't get any updates for hardware and software and you won't get any security improvement support for OS which is a serious issue. But everything depends on you if you want to use this unique version despite knowing all of these issues.