5 Ways to Use Linkedin to Boost Business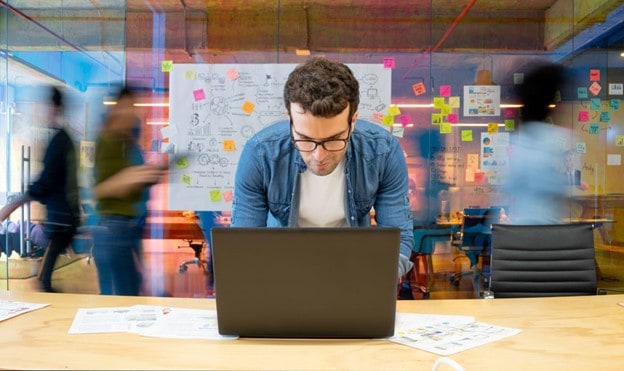 As LinkedIn is continuing to evolve by adding new features, such as LinkedIn Stories, its user base is steadily growing as well. But the truth is that organizations are not making the most of this social media platform to create brand awareness, build a network, boost leads and conversions and increase revenue. If your business also belongs on that list, continue reading this blog as we will be spilling some beans on how to do Linkedin marketing. If implemented wisely, these tips can help to increase brand awareness and improve business performance. Let's dive in.
What is LinkedIn?
Ways to use Linkedin to Boost Business
LinkedIn Tools for Business Page
Conclusion
What is LinkedIn?
Linkedin is a social media platform that exposes a business to millions of connections. It might not be the supremest social media network, yet is an ideal choice for marketers looking forward to making a big impression amongst their peers. At its core, this professional social network is all about industry discussions, career development, professional connections, and various other business-related activities. Also, one can find employees, customers, and partners alike here.
Here are some up-to-date statistics, conveying there is no better place to connect with business professionals than on LinkedIn.
As per the statistics released by Linkedin, Conversations between connections were up 55% year on year earlier this year – and content creation increased by 60%.
According to Hootsuite, an advertisement on LinkedIn can reach 13% of the world population.
Ways to use Linkedin to Boost Business
Enhance Posts with Rich Media
Target the right audience
Make the most of the sponsored updates
LinkedIn Live – connect with communities in real-time—with a professional twist
Join groups and stay active
1. Enhance posts with rich media
Marketers can cater to the audience's craving for visuals by experimenting with different types of rich media content. As per the analysis shared by Linkedin, posts with images receive 98% more attention than the ones without any images. Also, custom collages (involving 3-4 pictures) perform well on Linkedin. One can also upload LinkedIn native video, which auto-plays when someone scrolls by it. But do not get so overwhelmed by it. While making videos, make it a point to convey the message in the first few seconds and try adding closed captions for the sound-off viewers. The live video feature, which generates 24x more comments than regular videos on LinkedIn, is also worth incorporating into your campaign. Adding documents like PDFs or PowerPoints can showcase what makes the brand unique and gives a personalized shout-out.
2. Target the right audience
One of the notable features of LinkedIn is its LinkedIn marketing tools, used for organic targeting. Through this, the page admin can target posts based on followers' geography, seniority, organization size, language, industry, and job. If marketers have some extra budget at their disposal, step up the marketing strategy with LinkedIn ads, allowing brands to target and reach members outside their established following. Personalization options are also available, allowing addressing the target audience by name, which makes a difference. Marketers can also make the most of the Direct Sponsored Content campaign, which is quite similar to other LinkedIn ad types.
3. Make the most of the sponsored updates
The sponsored ad, mainly the promoted LinkedIn posts, is another feature to consider only if the budget permits. When it comes to Sponsored Content ads, there are three different formats – a single image, video, and carousel. Sponsored InMail, a type of sponsored content, is an ad format that helps deliver targeted messages to LinkedIn-member inboxes. There are Text Ads that appear on the right rail and the top banner on the desktop. Marketers can also make the most of the LinkedIn Audience Network feature, allowing advertisers to target their desired audience with sponsored content on thousands of partner apps and websites.
4. LinkedIn Live – connect with communities in real-time—with a professional twist.
The combination of LinkedIn Live Functional features and targeting capabilities and the contextual environment of LinkedIn can make brands and individuals reach their audiences in powerful new ways. With LinkedIn Live, one can build deeper connections and drive more engagement. Live videos get, on average 7x, more reactions and 24x more comments than native videos produced by the same broadcasters. One can use this feature to showcase the people behind their brands, demonstrate thoughts through leadership, and launch a new product. With proper preparation done beforehand, live-streaming doesn't have to feel like a harrowing high-wire act. Moreover, there are a few technical aspects to consider:
Strong internet connection
Camera position and quality: Use a tripod to make the video look stable.
Audio: Always do a sound check before going live.
Lighting: Bright, natural light is best.
Background: One can include subtle background and add a touch of branding by incorporating a mug with a logo.
5. Join groups and stay active
All LinkedIn members can set up or join groups to discuss ideas and share industry news. Joining these groups can be a fantastic way to find other professionals and align them with the business. One never knows, down the line, those connections can lead to multiple opportunities and contracts. Marketers can find a group relevant to their industry and not only join them but participate too. Comment, start threads, pose questions, offer advice – strive to be a helpful, active member of a few key groups, rather than a silent lurker in many.
By making the most of these tips, one can take their marketing strategies to the next level and discover vast opportunities, including audience engagement, quality lead generation, increase awareness, and ultimately driving revenue.
LinkedIn Tools for Business Page
1. LinkedIn Groups
LinkedIn Groups, somewhat like Facebook Groups, allow marketers to stay on top of trends, spot influencers, and connect with community members. By joining these groups, as a brand, one can be a part of different subjects and make a meaningful connection with the clients.
SlideShare, a built-in professional content sharing tool, helps to share event presentations and whitepapers with followers. Highly appreciated by all kinds of Linkedin followers, one can also use the tool to upload PDF, Word, or OpenDocument files.
3. Canva
Through Canva, one can make creative yet custom images for free (in-app purchases are also available) to make the post more engaging. Canva also offers an extensive stock photo library with branding and customization options and helps create graphic pull quotes and data visualizations. Apart from JPEG, one can also create GIFs and Videos with recordings, stock footage, or graphics using Canva.
4. Hootsuite
Reply promptly to customers, daily posting, and tracking analytics – are some of the tasks that social media marketing professionals juggle. All these tasks can be made much easier to manage with the help of Hootsuite. Also, one can "boost" top-performing organic posts and turn them into Sponsored content to reach a wider audience.
Conclusion
The key takeaway from the blog is to use LinkedIn for marketing, as marketers need to put their brand on the platform and build connections. Make a page about the organization so that consumers understand the brand. Be an active participant on LinkedIn, which means joining groups, posting quality content, and engaging with connections.
As a marketer, if you wish to add to your Linkedin knowledge and learn about more such platforms, then apply now for the PG Program in Strategic Digital Marketing.
Comments
Let us know about your thoughts