Write For Us | Technology Guest Post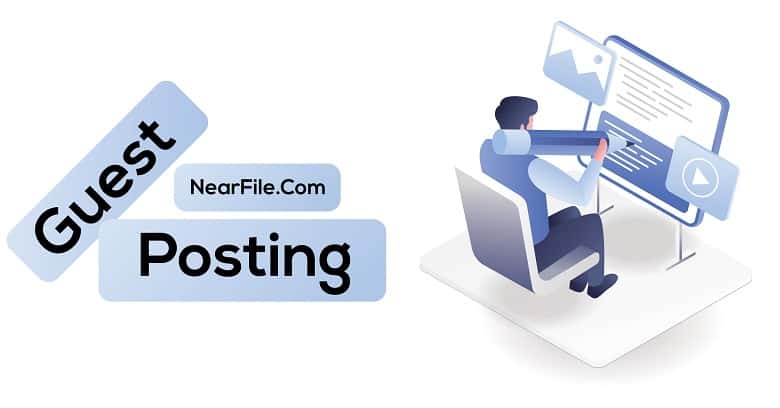 We are accepting guest posts on Technology, software, and PC games niche. Your submitted guest post will be published in our blog section.
To get your guest post approved and published on NearFile, please read the guidelines carefully.
Topics we accept
Here are the niches of guest posts that we accept:
Technology
Software
PC Games
Guidelines for guest posting
We only accept guest posts on technology, software, and PC games niche.
Content must be more than 1000 words.
Your content must be user-friendly and have a good conversational tone. Infographics, studies, data, and expert sources will take your article to the next level and help it stand out. It will also help you to increase the quality of your inserted link.
Your content must add value to our visitors. Because we e are looking for articles that will teach the reader something new or add value to what they already know.
Double-check your work. We only accept guest posts that use correct grammar, spelling, and punctuation.
The post MUST be owned by you, 100% original content, and exclusive to us.
No promotional or sales-driven posts. You are welcome to make mention of your company, product, or service once or twice within your piece. You may use up to three links to your company within the body. The point of our articles is to educate, empower, and inspire.
Your content must be in Word Format. Attach your used images, videos, or other files which you have used in your content.
You also need to attach the featured image for your content which must be copyright free.
Submit guest posts
To submit a guest post on our website you need to contact us through our email: info@nearfile.com for other details. You can also use our contact form to start the conversation about guest posting.
Click on the button below to directly go to your default mail app to send an email to use for guest post inquiries.
FAQs related to guest posting on NearFile
How long it may take to get my submitted content live?
We generally publish submitted content on our website within 24 hours. But sometimes it may take more than it depending on which day you have submitted the content. If you have submitted your content on a non-business day then it may take some time to get it published.
When I will get the reply to my email?
We always try our level best to stay responsive and try to reply to your email quickly. Sometimes it may get delayed because of the high volume of emails. But it is sure that you will get a reply to your email in less than 12 hours.
What are the content guidelines?
As we have already mentioned in our content guidelines section of this page that we required SEO-friendly, unique, valuable, and well-written content.
Why you should write to us?
You can write about anything which you want. But it must be relevant to our website otherwise your content will be rejected by us.
Why do we need relevant content?
We ask you to write content that is relevant to us because it will create value for our website visitors. Also, the do-follow link which you will insert in your content if that is not relevant to our website then it will create zero benefits for your SEO ranking. But sometimes it may be harmful to your website. So writing relevant content leads to benefits for both us and you.