8 Best Photo Enhancers to Improve Picture Quality
Photos are a crucial part of our lives, as they capture moments that we can cherish forever. However, sometimes our photos may not turn out the way we expect them to, and we end up with a dull or blurry image. This is where photo enhancers come in. A Photo Enhancer is a program that improves the quality of your digital photos. This includes fixing blurry images, removing unwanted elements, adjusting colors, and balancing light and contrast. Some photo enhancers also add effects that make dull colors pop, such as boosting saturation and reducing digital noise. These features help bring out the details of your pictures and are a great way to make them stand out from the crowd.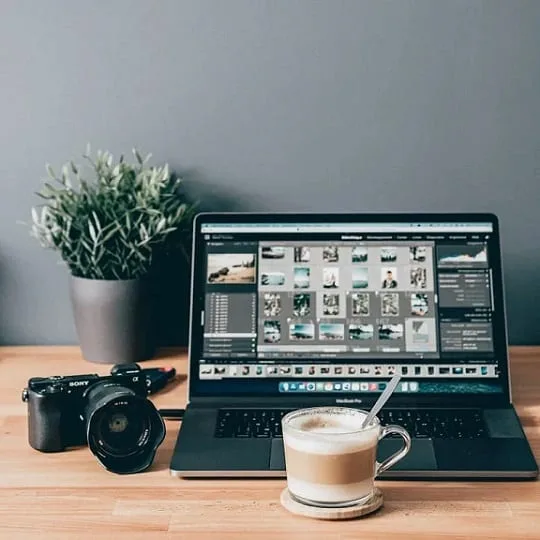 In this article, we will explore the 8 best photo enhancers to improve picture quality, including both software and web-based programs.
PicWish (Web-based & App)
PicWish is a pro-level AI photo enhancer that focuses on creating super crisp results. This AI app excels at boosting the resolution of any image, whether it's a portrait, product photo, or graphic.
It can make blurry images clear in seconds. It also works well for small photos that need to be enlarged without losing quality.
This application is a great choice for entrepreneurs, bloggers, content creators, and artists who are looking to improve the quality of their photos. It also has several features that can help you save time and get the best editing experience.
Another great feature is the AI-powered background remover that can help you quickly get rid of a boring backdrop. You can use this tool individually or in bulk, and it is fast and easy to use.
The software also offers other editing tools and features, including object removal, colorization, and retouching. It's also perfect for users who want to take photos of a product and resize it as per the e-commerce industry standards. Moreover, it offers a number of built-in image sizes that are suitable for Amazon, Shopify, and other e-commerce websites.
AI-Photo (Web-based & App)
Many modern cameras and smartphones use AI to provide top-notch photography capabilities. They include features like HDR, image stacking, and face recognition.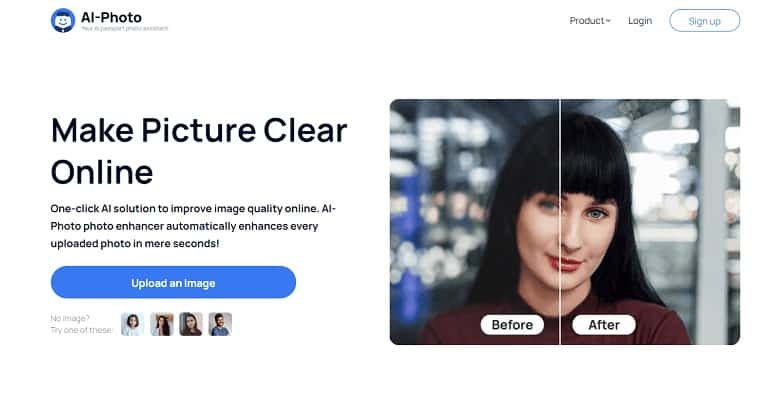 While these are great for beginners, they can also be overwhelming if you're a more experienced photographer. However, AI-Photo can help you streamline your workflow and improve your picture quality without sacrificing your creativity.
AI-Photo's Photo Enhancer Online is a software tool that is powered by artificial intelligence (AI) and is designed to help users enhance the quality of their photos with ease and speed. The software works by utilizing advanced algorithms that analyze the input photos and automatically apply the most effective settings to enhance the quality of the images.
With AI-Photo's Photo Enhancer, users can improve the color, brightness, contrast, and sharpness of their photos in just a few clicks. Additionally, the software comes equipped with advanced features like noise reduction and sharpening, which further enhance the image quality.
AI-Photo's Photo Enhancer is an innovative solution for users looking to quickly and easily enhance the quality of their photos with the help of AI technology. What's more, the tool offers a free version for users to try.
If you're looking for an easy-to-use photo enhancer, you should try AI-Photo. It offers several features that will help you improve your pictures, including an automatic background removal tool, a cartoonizer and photo effects.
BeFunky (Web-based)
BeFunky is an easy-to-use photo editing software for amateur photographers. It has a variety of tools for editing photos, creating graphic projects and image collages.
It also offers a range of templates for different kinds of designs and graphics, including banners, flyers, posters, cards, infographics, and brochures. It can be used for both offline and online editing.
The Photo Editor allows you to bring out vivid colors, change highlights and shadows, remove unwanted objects, and apply photo effects. You can also add text to your images using BeFunky's Text tool, which comes stocked with free fonts and integrates with Google Fonts.
Unlike other photo editors, BeFunky's Batch Photo Editor allows you to edit several photos at once. This saves you a lot of time and effort.
BeFunky's Auto Enhance tool helps to enhance photography, sharpening colors, balancing exposure and giving your images an expert touch. All you need to do is click on the tool to start enhancing your images.
Snapspeed (Desktop & App)
Snapspeed is a photo editing app that comes with a variety of tools and filters to improve your pictures. It also supports non-destructive editing. This makes it a great option for beginners.
It has an intuitive UI that helps you edit photos quickly even if you're not an experienced photographer. It can help you fix underexposed photos, adjust brightness, contrast and WB, add a vignette and more.
One of the best things about Snapspeed is that it supports non-destructive editing. This isn't something that's found in many automatic photo editors, and it's a huge advantage for photographers.
You can use the vignette tool to subtly darken or brighten the inner and outer parts of your image, which can help to draw the viewer into the picture and toward the subject. But be careful not to overdo it; this can make your image look too harsh.
Another powerful tool is the Selective Editing feature. This allows you to edit only the areas of your photo that you want to change. This can be especially useful when you're using the Structure and Sharpening tools to improve the details in your image.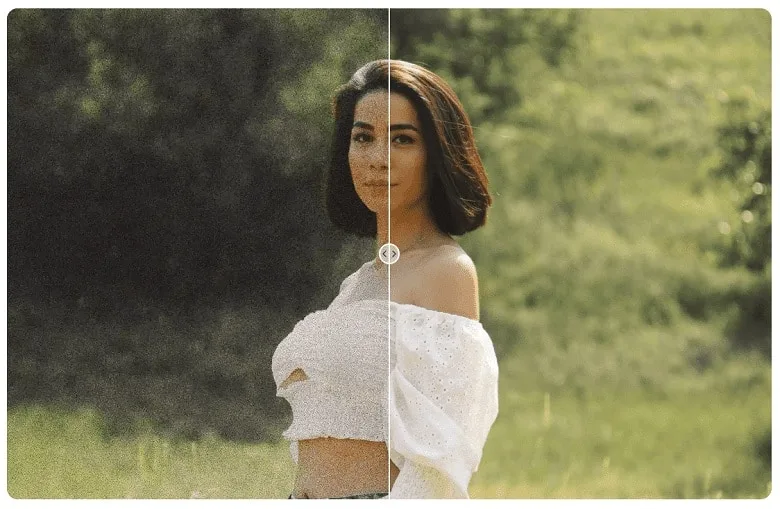 VSCO (App)
VSCO has a lot to offer a photographer who is looking for a way to improve picture quality. For one, the app offers an impressive collection of filters that can instantly turn any photo into something special.
But the real appeal of VSCO is its ability to serve as a platform for creativity and community. This is because the creators of the application were not trying to create a social media platform like Instagram, but instead a place for people to share their photos and interact with one another.
To add to this, the application also has a feature called Spaces which allows users to collaborate in a creative way. This is done by creating a group of up to 15 people who can comment and offer constructive criticism on your work.
VSCO's camera also has a few features that you might not expect in an iOS app, such as circular and linear blur. These are great for creating a more artistic effect on your photographs, and are also a great tool for making videos look more cinematic.
Cutout Pro (Desktop, App & Web-based)
CutOut Pro offers a wide range of tools to help you enhance your photos. It can crop out image motifs, position them in front of new backgrounds, and remove distracting objects with one click.
The application is also able to create cool photo montages using professional background images. The software has 100 of these images included in its professional version, making it an excellent tool for photographers looking to rework their own photos.
It also has smart tools to retouch or remove unwanted objects, as well as advanced features like the intelligent eraser and error brush to make your work easier. Its soft focus function lets you reduce the background sharpness in portraits to produce gorgeous bokeh effects.
This software also makes it easy to swap backgrounds, which is especially helpful for impromptu portraits that may have been taken in front of an unpleasant background. The result is an image that looks realistically as if the photo was taken in front of the background you choose.
Fotor (Desktop, App & Web-based)
Fotor is a photo editing application that offers a range of basic and premium features that can help you work wonders with your photos. It includes all the necessary tools for adjusting brightness, finding perfect contrast, controlling saturation, cropping, adding a vignette, blurring, sharpening, rotating, and much more.
It also offers a variety of filters, effects, and frames that can be added to your images to enhance their appearance. It even has a tilt-shift editor that allows you to create remarkable photographs by combining clear focus and selective blurring.
Another great feature is its collection of pre-made templates that you can use to create designs. These ready-to-use designs are a lifesaver for users who don't have time to design their own graphics.
The app offers a variety of editing tools that allow you to crop, rotate, and flip your photos. You can also add text, frames, and stickers to modify your images. Moreover, it offers batch processing options that let you apply different effects, scenes, borders, and other enhancements to your photos with a single click.
Topaz (Desktop)
Topaz is a gemstone with a wide range of properties and uses. It helps to bring positive energy into the picture and improves image quality.
It is also helpful for meditation and spiritual practice. It allows you to see your thoughts, emotions, and actions through a new lens and helps to clear them of unwanted energy.
This stone helps you to see your karma and how your choices affect others. This enables you to make more accurate decisions and take better care of your personal well-being.
Another benefit is that Topaz can help you to release anger and resentment. It promotes forgiveness and a more loving way of dealing with those you love.
Natural topaz can come in a variety of colors, from the amber-gold of cognac to the blush of peach. Pink topaz is rare, but can be produced in a lab as well. The color comes from chromium replacing aluminum in its crystalline structure.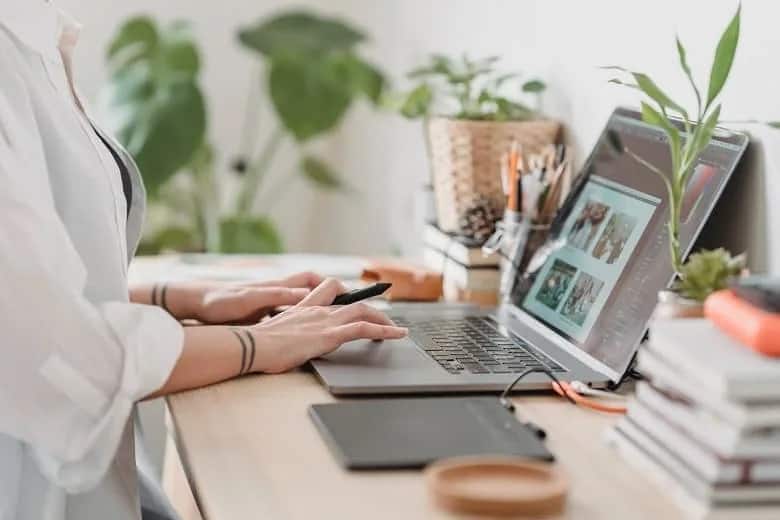 Wrap Up
From the article, the top 8 photo enhancers were listed, which include PicWish, AI-Photo, BeFunky, Snapspeed, VSCO, Cutout Pro, Fotor and Topaz. Each of these tools offers unique features and benefits, and the choice of which one to use depends on your individual needs and preferences.
It is important to note that while photo enhancers can improve the quality of your photos, they cannot work miracles on poorly taken pictures. It is still essential to focus on taking high-quality photos by ensuring proper lighting, composition, and camera settings.
In conclusion, photo enhancer tools are an excellent way to enhance the quality of your photos and can be a valuable asset for both professional photographers and hobbyists alike. Just give it a try!
Comments
Let us know about your thoughts