BlueStacks vs MEmu – Which should I use?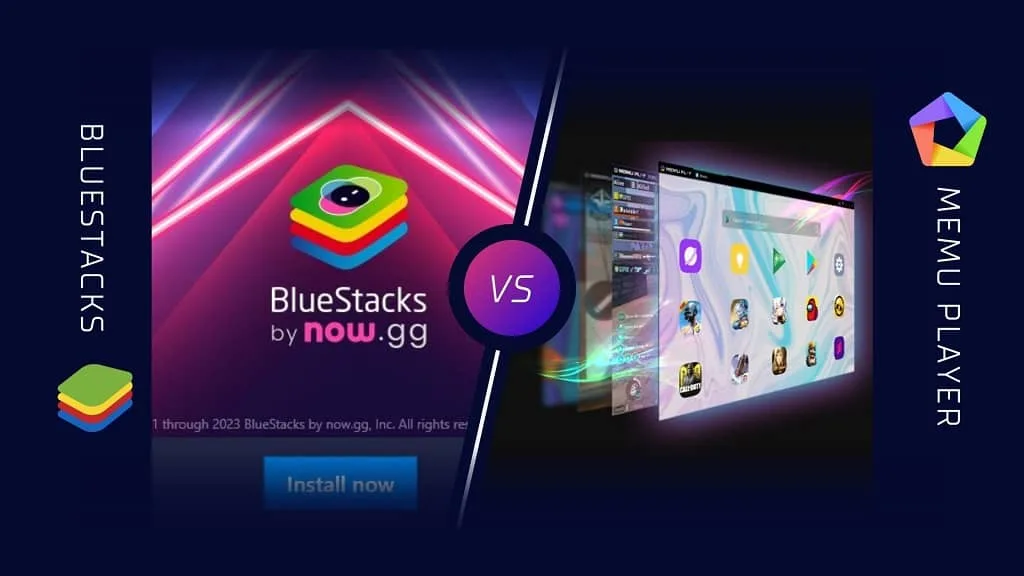 Introduction
If you are not new to the emulator game, chances are you have already heard of BlueStacks as well as MEmu. These two are frontrunners when it comes to mobile gaming on Windows PC.
However, you are not sure enough as to which one to use as you don't know the differences.
So, what are the differences between BlueStacks and MEmu?
While most features are very similar in both of these emulators. BlueStacks is more optimized and compatible with a large number of games. MEmu, on the other hand, has a better user interface and usability to give you an immersive experience.
If you want to know further about these emulators, let's start with the basic features first.
Features of BlueStacks
Here are the notable features of Bluestacks 5 you must know-
Heavy Performance
BlueStacks is undoubtedly one of the finest emulators that can deliver heavy performance without tolling hard on your PC.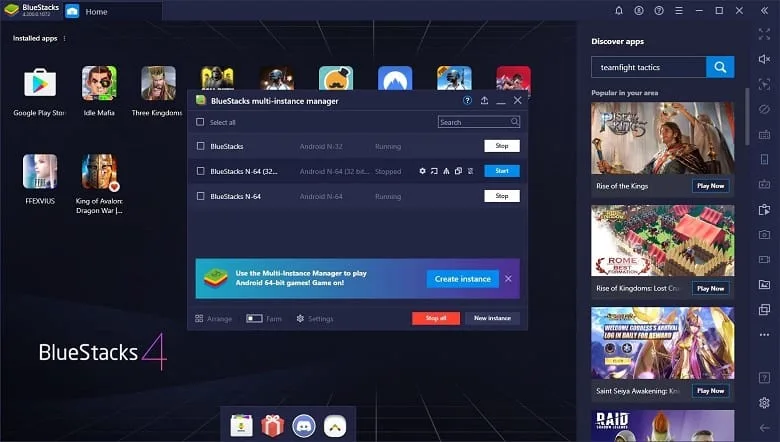 While the power consumption can be a little On the high side, the performance is totally unparalleled.
Wide Range of Apps and Games
With more than 2M+ games and apps, you won't need to think twice about compatibility.
All of your favorite games and apps are already available to run on Bluestacks 5.
User-friendly Interface
BlueStacks 5 features an improved user interface that makes it easier for users to navigate and use the emulator.
Eco Mode
BlueStacks 5 provides an Eco Mode that reduces CPU usage and power consumption, allowing users to run the emulator on lower-end systems and laptops.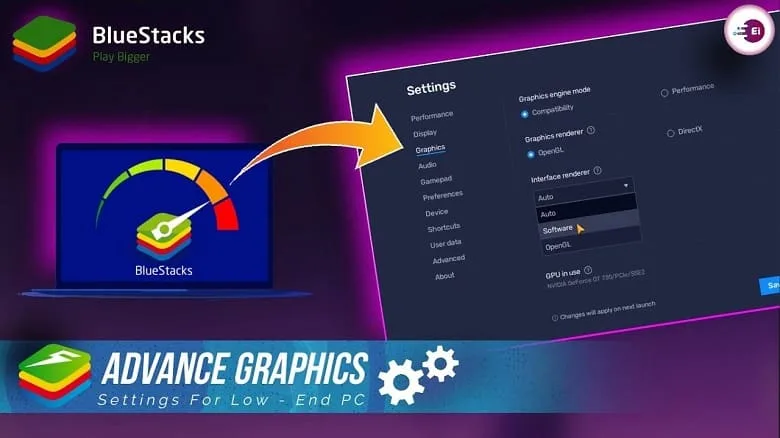 Controls & Macros
With BlueStacks, you can select different macros to open an app or certain combat settings more accurately and fast. You can customize every keyboard control and choose the one that you like.
On-the-go Translation
The most fascinating feature of BlueStacks is that you can get the translation of any page or window whenever you want. While the translations are not always accurate, you can make do with them in a pinch situation.
System Requirements for Bluestacks 5
Here are the minimum system requirements for Bluestacks 5-
OS: Windows 7 or higher operating system
Processor: Intel or AMD Processor
RAM: Minimum 4GB of RAM
Storage: At least 5GB of Free Disk Space
Features of MEmu
Get to know more about the MEmu emulator by going through these top features-
Customizable Resolution
MEmu allows users to set a custom resolution for the emulator, which is useful for apps or games that require a specific resolution to function properly.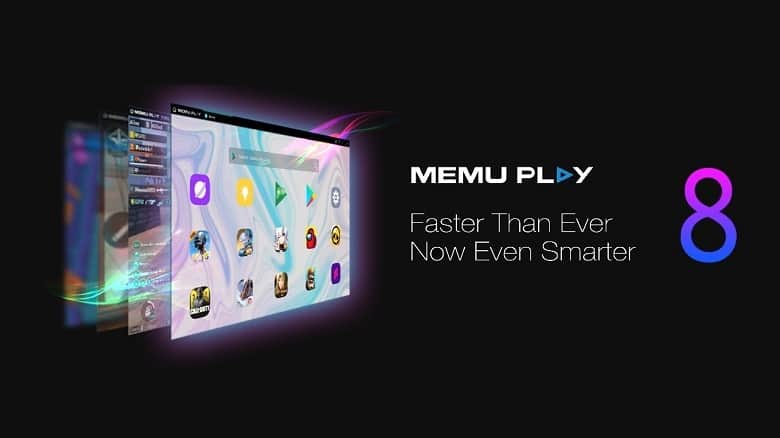 Keyboard Mapping
MEmu allows users to map keyboard keys to emulate touch input, which is useful for games that require touch controls.
Macro Recording
This emulator allows users to record macros to automate repetitive tasks, such as tapping on the same spot on the screen.
File Sharing
MEmu allows users to share files between the emulator and the host PC, making it easy to transfer files to and from the emulator.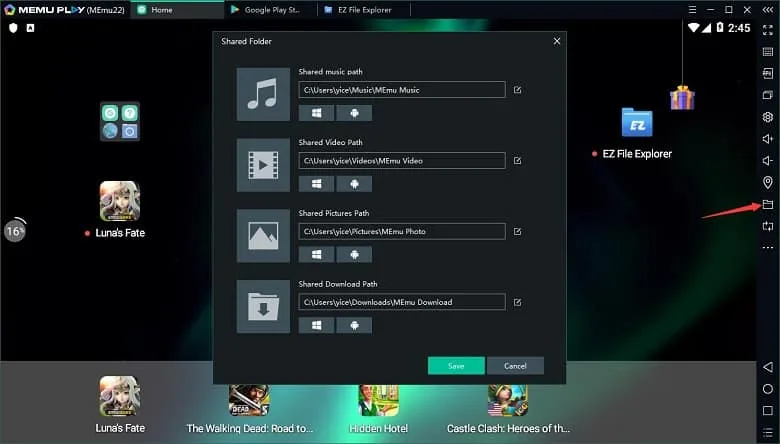 Virtualization Technology
MEmu uses virtualization technology to provide a more stable and efficient emulation experience.
System Requirements for MEmu
Here are the minimum system requirements to run MEmu on your Windows PC-
OS: Windows 7 and above
Processor: 2 cores 32-bit or 64-bit Processor (Intel or AMD CPU)
RAM: 2GB of RAM (4GB for x64 system)
Storage: 5GB of hard disk free space
Additional Requirements: DirectX 11/Graphics driver with OpenGL 2.0 and Hardware Virtualization Technology (Intel VT-x/AMD-V) shall be enabled in BIOS
BlueStacks vs MEmu: Overall Comparison
The most noticeable difference between these two emulators is that they provide very different user interfaces and experiences. While BlueStacks has the classic gamer aesthetic, MEmu has a more traditional and refreshing look.
Here are all the contrasting features of these two emulators highlighted in a table-
| | | |
| --- | --- | --- |
| Features | BlueStacks | MEmu |
| Performance | Similar, but resource-intensive | Similar, but less resource-intensive |
| User Experience | Modern and polished | Simple and straightforward |
| Efficiency | More efficient | Less efficient |
| Compatibility | Compatible with more apps and games | Compatibility is constantly improving |
| Security | More secure with better safety protocols | Little to no security protocols |
User Interface
The interface of both of these emulators are comparable yet they are very different. BlueStacks has a good user experience with different tools and elements showcased in the main windows.
On the flip side, MEmu has a more refreshing and smooth UI compared to BlueStacks. You can easily customize and change the settings of the MEmu homepage. That way you get more flexibility on how to run your apps and games.
Performance
In the performance section, BlueStacks is the strongest contender in all of the emulators. It not only delivers heavily on the performance but also provides stable and high FPS through the gaming sessions.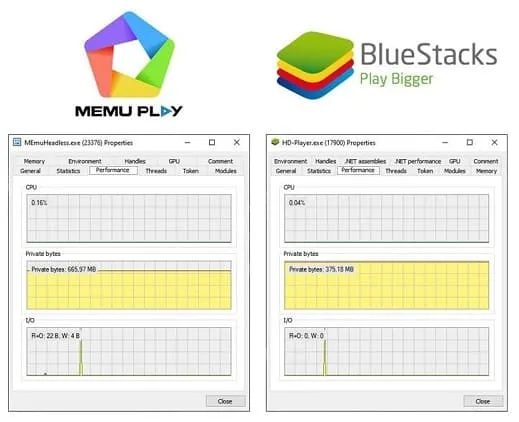 On the other hand, MEmu is lightweight on the CPU and RAM but fails to deliver the same level of performance as BlueStacks. Still, the performance is enough to run any heavy mobile game without many issues.
Efficiency
BlueStacks is ahead of MEmu in both performance and efficiency. Compared to most leading emulators available, BlueStacks consumes the least amount of RAM and CPU usage.

Security
On the safety side of these emulators, MEmu falls short by a large margin. It has little to no security features in comparison with BlueStacks. MEmu gets a very low score in most of the virus-identifying software.
On the other side, BlueStacks is literally stacked with anti-cheat, high-end internet safety protocols, and much more. If the safety of your apps and profile is your priority, then there's only one option.
FAQs
Is BlueStacks or MEmu better for gaming?
Both BlueStacks and MEmu are great options for gaming, but BlueStacks is generally considered to be the better option if you have a high-end computer with good specs. MEmu may perform better on lower-end systems.
Can I use BlueStacks or MEmu on a Mac?
Yes, both BlueStacks and MEmu have versions that are compatible with macOS.
Are BlueStacks and MEmu safe to use?
Yes, both BlueStacks and MEmu are safe to use. However, as with any software, you should always download them from a reputable source and be cautious of any suspicious or unknown programs.
Can I transfer data between BlueStacks or MEmu and my phone?
Yes, you can transfer data between BlueStacks or MEmu and your phone using various methods such as cloud storage, email, or file transfer apps.
Conclusion
To summarize everything about the BlueStacks vs MEmu discussion, both of these emulators are good in terms of performance, compatibility, and user appeal. However, for those who do not want too many distractions in their face, MEmu is the ideal choice as its UI is clean and straightforward.
Or else, BlueStacks is more than capable of handling whatever you throw at it. So, make a decision and enjoy playing your favorite games!
Comments
Let us know about your thoughts