How to See Liked Reels on Instagram
There's nothing quite like the dopamine hit of seeing those little hearts pop up on your reels when someone likes them. But what if you want to see which of your friends or followers have been double-tapping your content?
This post provides a step-by-step guide to seeing those who liked your Instagram reels. We also share the reasons why reels are becoming a powerful tool for marketers and how easily you can make one with online video editing software.
What Are Instagram Reels?
Before we get into the steps, let's discuss Instagram Reels. What are they?
Instagram Reels are no different from videos you see on TikTok. These are micro videos or incredibly short clips with notable differences:
TikTok videos can now last for over 5 minutes. Instagram reels are only 90 seconds long. Remember, though, that it used to be 15 seconds when it was introduced in 2019.
Instagram will automatically change videos less than 15 minutes long into reels except those that you posted before this significant change.
It is so easy to share your reels on Facebook. This is because Meta owns both highly popular social media platforms!
Why Should You Bother Creating Reels?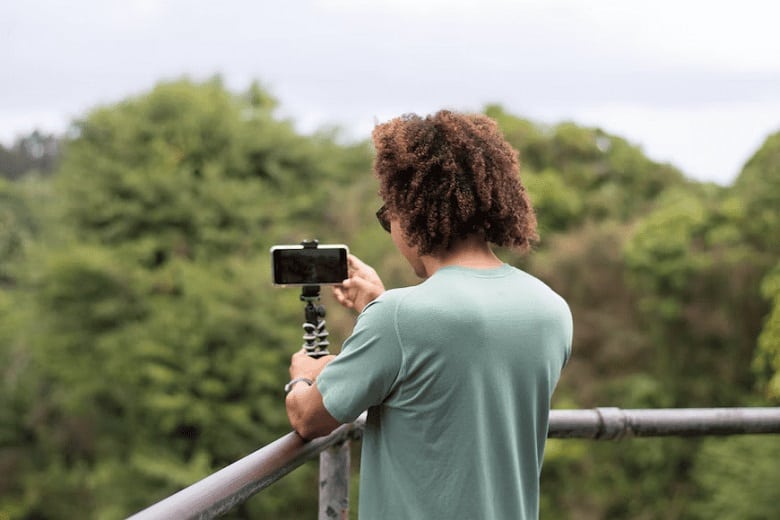 Reels are becoming a powerful tool for marketers and influencers:
1. Instagram Reels Are So Engaging
Let's be honest: we're all addicted to our phones. Whether we're scrolling through Twitter, checking our email, or playing games, it feels like we can't put our phones down.
However, one bright spot in this otherwise-bleak picture is Instagram Reels.
Unlike other content types, they are designed to be highly engaging and easy to consume. As a result, they are the perfect way to take a break from the constant flow of information and focus on something fun and entertaining.
Plus, they are often accompanied by catchy music, which makes them even more addictive.
2. You Can Use It to Promote Products and Services
If you're looking to promote a product or service on Instagram, Reels is a great option. You can create a short engaging video showcasing your offer with just a few clicks.
And since Reels is still new, you can reach a wider audience than you would with other content formats. The key is to make your Reel as creative and visually appealing as possible.
Don't be afraid to experiment with different editing techniques and audio effects. And most importantly, make sure your video tells a story that will resonate with your audience.
If you can do all that, you'll be well on your way to promoting your product or service through Instagram Reels.
3. These Reels Are Cost-Effective
Instagram Reels offers a cost-effective way to reach out to potential customers for large and small businesses. To create one, you only need a phone and a good idea.
Plus, since Reels are part of Instagram, businesses already have a built-in audience. There's no need to spend money on advertising. Simply posting a reel could be enough to get the word out.
Lastly, you don't need to start a video from scratch. You can always reuse those you posted on other social media channels, such as TikTok.
4. Reels Offer Organic Reach
Instagram Reels are a great way to increase organic reach. While specific hashtags can overshadow other content formats, it's much easier for Reels to stand out in the crowd.
Plus, since Instagram emphasizes these videos, they will appear higher in search results and newsfeeds.
How to See Who Liked Your Reels on Instagram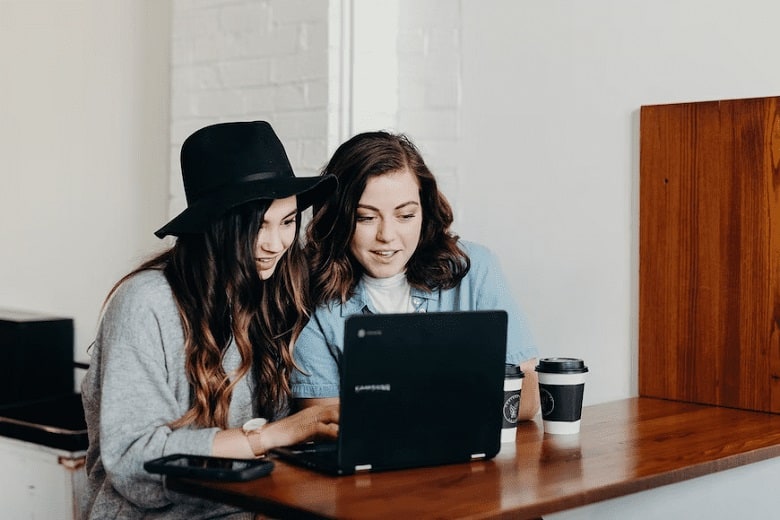 Well, here we are. You've taken the plunge and you're ready to explore what your profile has to offer! Get ready to dive into a world of delicious content with just one click.
Here's how to see who tapped and hearted your Instagram reel:
Open your Instagram.
Press the heart icon on the top-right corner of the screen. Doing this will open your Notifications page.
Scroll the page! You will see every activity or interaction with your account, including those who liked and commented on your reels.
If you want to see every person who interacted with your micro-videos, follow these steps:
Go to your Instagram profile. Press your profile photo on the bottom-right corner of the screen. You know that you are already on your profile page when you can see all the pictures you shared.
View the reels. You can do this manually, or scroll through all your posts for short videos. The shortcut is to click the video icon next to the table grid.
Open a reel. Now press on the reel you want to check. On the right-hand corner, you will see three icons: a heart, bubble chat, arrow, and three-line button. Press the number under the heart icon.
Track those who liked. By now, you can already see more details about the video, such as how often people played the clip and those who liked it. You can also see whether the like is a follower or not.
It's that easy!
How to Make Instagram Reels with Online Video Editing Software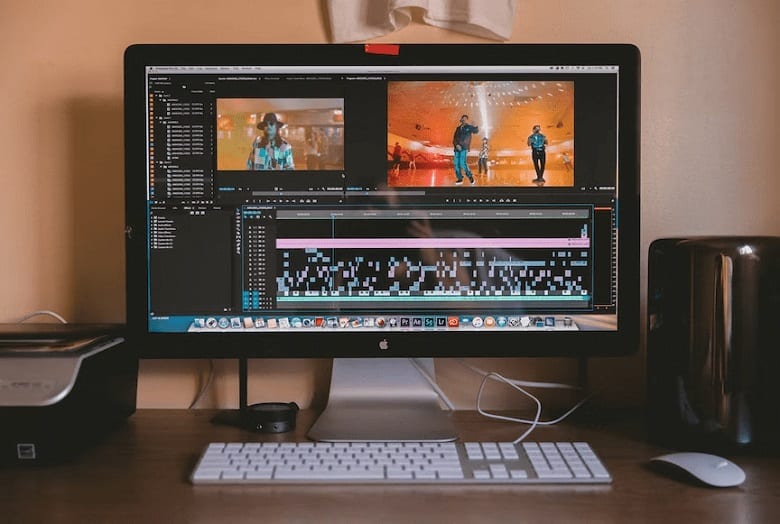 Instagram already provides you with the tools to edit the video on the app. However, the features are limited. We suggest using an online video editing platform if you want more customizations.
It can:
Add stunning transitions, effects, and titles
Crop, split, and combine clips
Edit audio tracks
Tone-map and adjust contrast and saturation levels
Include texts
Combine or mix various short videos
Repurpose long or old videos by trimming them
Many of these video editing tools are free. But you can always upgrade if you want to have access to more comprehensive features or templates.
Once you create your Reel, don't forget to add captions and tags, making it easier for viewers to find your post. Creating an amazing Instagram Reel won't be a problem with these tactics!
Conclusion
That's it for this guide. Whether you're a business trying to reach out to potential customers or an influencer looking for creative ways to engage with your followers, Instagram Reels is the perfect platform for you. So get out there and start creating some amazing content!
Comments
Let us know about your thoughts