Step By Step Guide On How To Use Btclod Free Youtube Downloader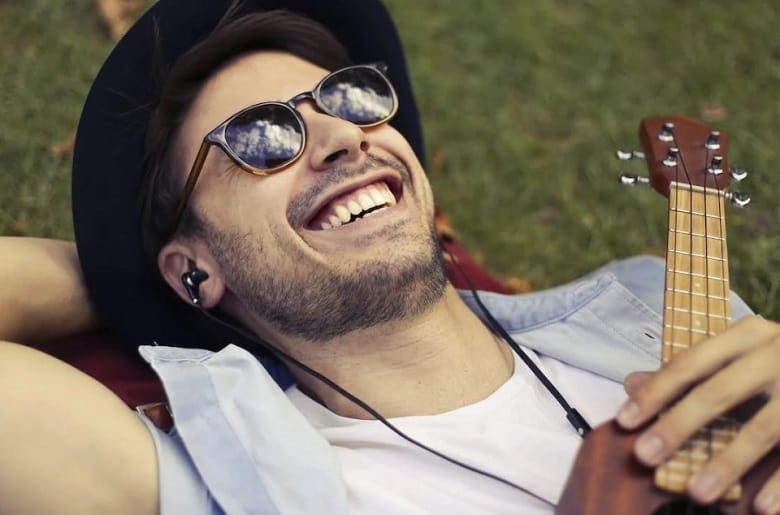 Do you grimace each time a colleague tags a YouTube video with the phrase, Let's view it too!? It's not just you. Regardless of how many of your colleagues may like viewing YouTube videos, the daily addition of new material might be frustrating. Nevertheless, there are many reasonable grounds to save a YouTube video rather than constantly watch it. You could have an extensive archive of media files without using up all of your GBs. If you have a data limit and do not want extra charges, or your home has no WiFi, Btclod is an ideal platform for downloading and converting YouTube videos. In any case, follow these super easy steps to obtain YouTube videos with the help of Btclod!
1. Pick The Video That You Desire To Download.
The majority of individuals get trapped and quit here. The remaining procedure is easy if you can search for the video you wish to save. Look for the video to obtain it in a few diverse ways below!
1st approach: Use The YouTube Navigation Bar. You'd be surprised how many individuals don't know how to look for a YouTube video, even though it may seem simple. It can be complex to look for the precise title of the video If you forget it. But don't panic! You could use a few strategies to locate the video you're looking for. Go to YouTube initially, then type the video's title into the search box. Then select the "Videos" option. You can choose the Top button if you prefer to see the hot videos today. Try looking for a comparable topic if you struggle to find the video. If you're fortunate, an associated playlist or channel may have the video.
2nd Approach: Search For Titles, Genres, Or Artists On Btclod's Search Bar. Btclod has a collection of media files downloadable in different file formats. You can use the search bar of Btclod to find the song you prefer to download from the site. Btclod has millions of video and song archives from the latest to the classic artists. Using the site is easy as you can change its language if you can't comprehend English well. The site has a 10 selection of languages that you can click on depending on the language you understand best.
2. Utilize The Copy Paste Technique.
Copy the link after finding the video you like to save. Click the down-pointing arrow with a line through it symbol to grab the link. Keep pressing and holding the URL until an option appears. Pick Copy. The link will be copied to your computer's clipboard, allowing you to paste it elsewhere. It is handy since you may obtain the video without typing the link in again by pasting it into your downloader. If you select a title to download on Btclod, you can click the title of the track to get redirected to the page where you can customize the media file you prefer to download in a format of your choice.
3. Select A File Format.
Downloading media files on a smartphone can be complex due to compatibility issues, but worry no more with Btclod! There are a wide variety of file formats that you can choose from Btclod. The available audio, video, and mp3 formats for the video you selected are on a table where you can also find the file size and quality. You can download the songs you love with the highest quality and smallest file size using Btclod. If you're tight on storage space, Btclod is the site to visit for your offline sound trips. You can also create a gif where you can customize the frame rate and width. Creating thumbnails is also easy and possible with Btclod. Whether you're a fan, music lover, or digital learner, Btclod is the best platform to cater to your media file download needs!
4. Download The Media File Offline.
Unlike other websites or applications where you go through many steps before obtaining a media file offline, Btclod only takes four steps to download media files offline. It's time to save the video offline. Additionally, you can choose the quality of the video by clicking Settings. If your Internet service is slow, you can select reduced video quality to avoid download time taking hours. Click the Download button and wait a further few more seconds. The download process varies depending on the quality, file size, and format of the media you downloaded. Once finished, you can watch and download media as much as you like. Btclod offers unlimited media file downloads without fees!
Is Btclod Safe To Use For Regular Mp3 Download?
A secure and malware-free YouTube video downloader is Btclod. There is no registration, login, or other information needed. It is a safe method of downloading YouTube videos and audio. You may obtain YouTube videos with assurance because it doesn't reroute you or have pop-up advertising. The tracks available for download from Btclod don't have any malicious software or viruses that might harm your computer. Btclod is the best online YouTube downloader. Millions around the globe use it to obtain music securely for free. The website provides top-notch services without charge. Even if there are few commercials, it is still accessible and free. Btclod has responsive customer service that can respond to all your queries if you encounter problems using the site!
Conclusion
You must be mindful of a few considerations before obtaining YouTube videos. Remember that downloading a bunch of YouTube videos is free with Btclod. It's against the law to acquire protected information. Although it is lawful to obtain youtube videos, you should take precautions. Confirm the legitimacy of the website you're downloading from. Some services deceive you into downloading malware, such as viruses. Always follow your gut and only acquire from reputable websites. If a website appears suspicious, it generally is. When obtaining from anonymous websites, take caution. Btclod is the best free YouTube downloader to download your favorite tracks offline!
Comments
Let us know about your thoughts