BlueStacks vs Noxplayer – Which should you use?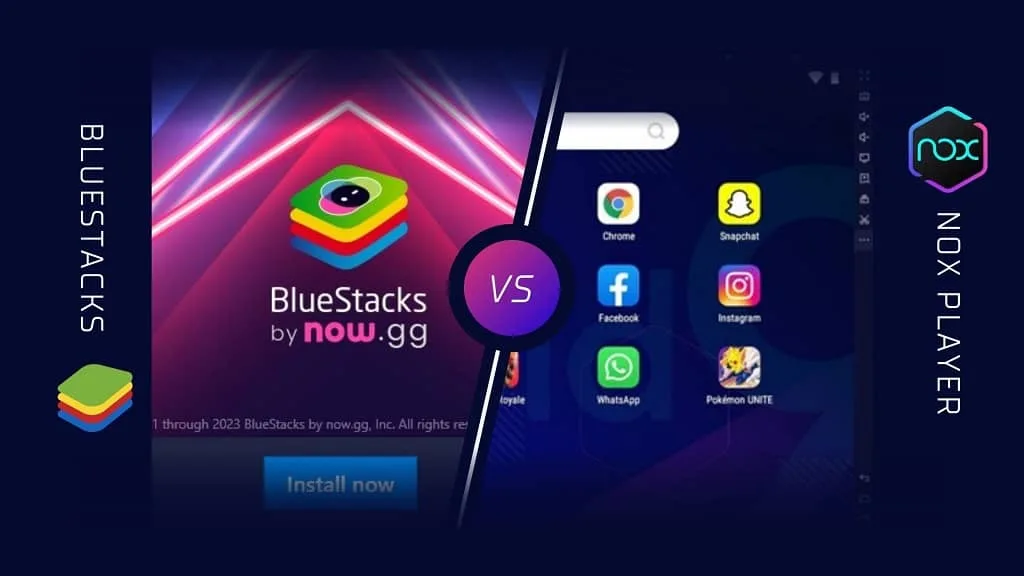 Introduction
There is a very low chance that you searched for emulators and haven't encountered the names "BlueStacks" and "Noxplayer". Both of these emulators are well-reputed in their regard.
However, it's not that easy to find out which one is better because there are all kinds of debates about this. Between BlueStacks and Noxplayer, BlueStacks is the superior one in features, performance, FPS, and so on. Still, you might be curious to know more about these two emulators.
So, let's begin with BlueStacks and its features.
Features of BlueStacks
Here are the most notable features of the BlueStacks Android emulator in full detail-
Heavy Performance
BlueStacks is undoubtedly one of the finest emulators that can deliver heavy performance without tolling hard on your PC.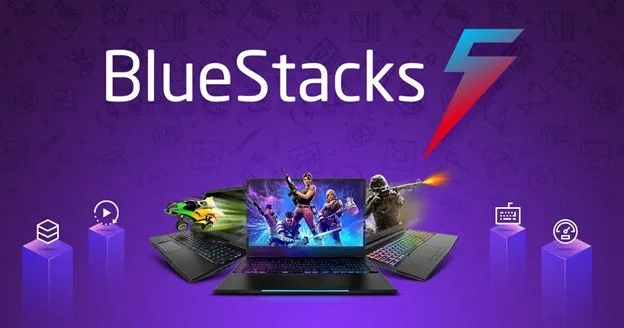 While the power consumption can be a little On the high side, the performance is unparalleled.
Wide Range of Apps and Games
With more than 2M+ games and apps, you won't need to think twice about compatibility. All your favorite games and apps are already available to run on Bluestacks 5.
User-friendly Interface
BlueStacks 5 features an improved user interface that makes it easier for users to navigate and use the emulator.
Eco Mode
BlueStacks 5 provides an Eco Mode that reduces CPU usage and power consumption, allowing users to run the emulator on lower-end systems and laptops.
Controls & Macros
With BlueStacks, you can select different macros to open an app or certain combat settings more accurately and fast. You can customize every keyboard control and choose the one that you like.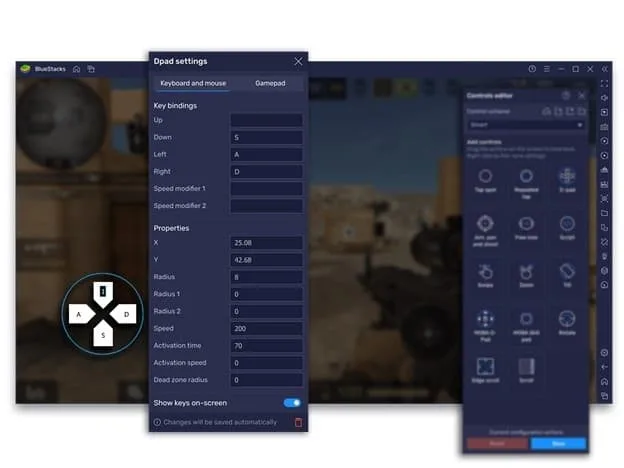 On-the-go Translation
The most fascinating feature of BlueStacks is that you can get the translation of any page or window whenever you want. While the translations are not always accurate, you can make do with them in a pinch situation.
System Requirements for Bluestacks 5
Here are the minimum system requirements for Bluestacks 5-
OS: Windows 7 or higher operating system
Processor: Intel or AMD Processor
RAM: Minimum 4GB of RAM
Storage: At least 5GB of Free Disk Space
Features of Noxplayer
While Noxplayer may not be as old and reputed as BlueStacks, it's still one of the leading Android emulators out there. So, here are the key features of this emerging emulator-
Android Emulation
NoxPlayer allows you to run Android apps and games on your computer, providing a virtual Android environment.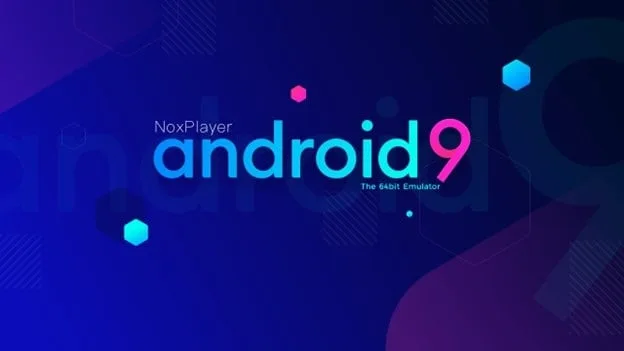 Wide Compatibility
The emulator supports a wide range of Android apps and games, including those that are not available in your country.
Supreme Performance
NoxPlayer is known for its fast performance, allowing you to run multiple apps and games at the same time without any lag or slowdown.
Keyboard Mapping
The application allows you to map keyboard keys to Android game controls, making it easier to play Android games on your computer.
Multi-instance Manager
NoxPlayer allows you to run multiple instances of Android simultaneously, which is useful for running multiple apps or games at the same time.
Screen Recording
NoxPlayer provides a screen recording feature, allowing you to record your Android screen activity with audio.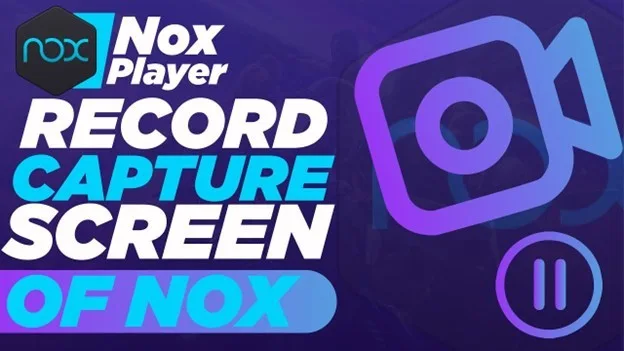 Minimum System requirements
OS: Windows 7 or macOS 10.9
Processor: Intel Core i5-4460 or AMD FX 8320 CPU
GPU: GeForce GTX 460 or Radeon R7 250 GPU
RAM: 8 GB of RAM
Storage: 64 GB of disk space
Overall Comparison of BlueStacks Vs Noxplayer
Compared to Noxplayer, BlueStacks is more powerful and feature-rich. While Noxplayer does not fall behind in BlueStacks, it's still a bit low-powered and simple.
Look at this comparison table to check the differences at a glance-
| | | |
| --- | --- | --- |
| Features | BlueStacks | Noxplayer |
| Performance | High performance | Decent performance |
| UI | Stacked and feature-rich | Simple and elegant |
| Compatibility | Wide variety of games but PC needs to be well-performing | Game support is good enough with proper low-end PC support |
| Efficiency | Lower | Higher |
| Advanced Features | Eco mode, shooting mode, real-time translation | Macro reader, keyboard mapping |
| Versions | Free and premium versions | Only the free version |
Performance
If you are just looking for the best performance, then BlueStacks is definitely gonna suit you better. However, the high-end performance can only be unlocked with a premium PC or computational gear.
On the other hand, Noxplayer can be run on most Windows PCs without many complications. While the performance might not be the same as BlueStacks, you won't have that much room to complain.
Compatibility
Performance is definitely a strong suit of BlueStacks. But what about compatibility with games and all kinds of PCs? Well, if it was just the games, then BlueStacks would have passed with flying colors. However, low-end PCs struggle to run BlueStacks properly.
That's where Noxplayer overcomes BlueStacks with support for all kinds of PCs. But you lose out on the wide variety of gaming optimization with this one.
Advanced Features
Both of these emulators share a few common features such as virtual technologies, in-game optimization, screen recording, keyboard mapping, and so. However, BlueStacks offers a few extra quirks or features that are bound to come in handy.
MOBA. shooting modes, translation, multi-sync, and eco mode are just a few of those additional features. You won't find these cool features with Noxplayer which can be a dealbreaker for many.
Security
In terms of providing a secure gaming experience, BlueStacks remains in the front compared to Nox. BlueStacks maintains a good reputation when it comes to developing a safe gaming environment.
However, there are reports about Nox that there are more hackers and cheaters than BlueStacks. So, in this segment, BlueStacks is the clear winner.
FAQs on BlueStacks vs Noxplayer
Are Bluestacks and NoxPlayer safe to use?
Yes, both Bluestacks and NoxPlayer are safe to use. They are legitimate software programs that have been used by millions of people around the world. However, as with any software program, it is important to download them from a reputable source.
Can Bluestacks and NoxPlayer run on Mac computers?
Yes, both Bluestacks and NoxPlayer are available for Mac computers. However, some features may be different or not available on the Mac versions, so it's important to check the system requirements before downloading.
Can Bluestacks and NoxPlayer be used to play mobile games on a PC?
Yes, both Bluestacks and NoxPlayer are designed to enable users to play mobile games on their computers. They offer features like customizable key mapping and game controller support to enhance the gaming experience.
Do Bluestacks and NoxPlayer require high-end hardware to run?
Both Bluestacks and NoxPlayer require a computer with decent hardware to run smoothly. However, the specific system requirements will vary depending on the version of the emulator and the apps or games you want to use.
Conclusion
Finally, you now know what are the main differences between BlueStacks and Noxplayer. If you have to bet on one, then BlueStacks is the safe one in terms of performance, security, and additional features.
So, depending on your needs and preference, choose the one you like and have fun!
Comments
Let us know about your thoughts