PIA VPN for PC: Features and User Experience Review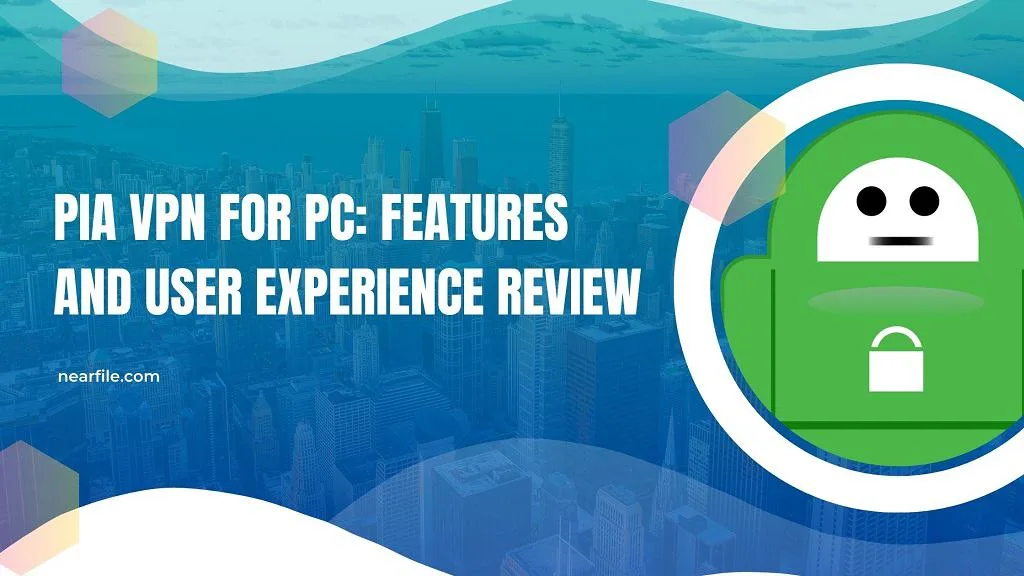 Introduction
VPNs have become an essential need for many because of multiple reasons. Whether it's geological restrictions or IP concealment, a good VPN can help you in many ways. For that reason, we tried out one of the best VPNs currently available and rising to fame, PIA VPN.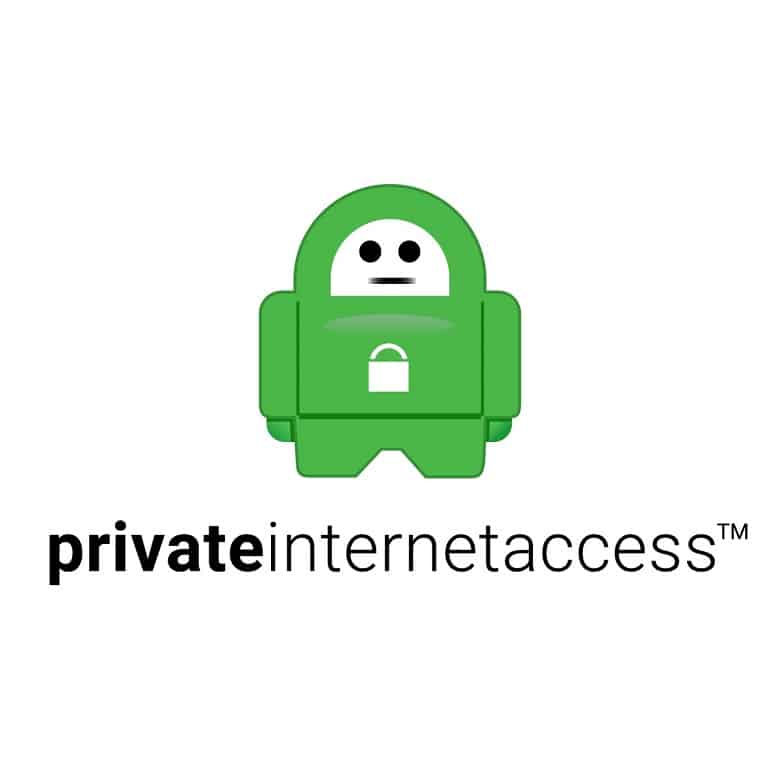 PIA VPN (Private Internet Access VPN) is a virtual private network service that allows users to access the Internet securely and anonymously. PIA VPN encrypts a user's internet traffic and routes it through a private server, making it difficult for third parties to intercept or monitor the user's online activity.
Well, that's only the basics, right? Let's dive more into the details of this VPN and come to a conclusion about whether it's worth it or not.
Features and Capabilities
Want to know the basic features of PIA VPN before you learn about our take on this? Here are the most common features that set PIA VPN apart from its competition-
IP Address Concealment
PIA VPN can excellently hide your IP address from any online websites or entities. Not only that but it also changes the geolocation so that you don't have to deal with pesky ads and targeted content in your region.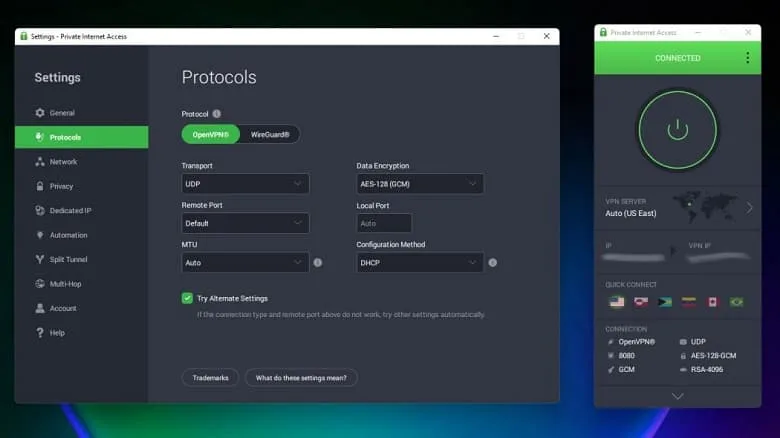 Completely Open-source
One of the rarest features of a VPN is its open-source nature where you can view and edit the source code. Very few VPNs offer this feature and PIA VPN is one of them. It is publicly available for users to view and verify.
Secure Kill Switch
If your VPN connection drops for some reason, don't panic. Just activate the kill switch and all of your online vulnerabilities will instantly go away! It will lock down your online presence and provide air-tight protection.
Advanced Features
Here are some of the more advanced and special features of PIA VPN-
Ad-blocker & Split-tunneling
Are you frustrated with online ads and malware? Well, PIA VPN is more than equipped with the latest security protocols to ensure perfect ad-blocking and restricting malicious websites. On top of that, you can also use split tunneling on the app level to switch between Android and Windows connections.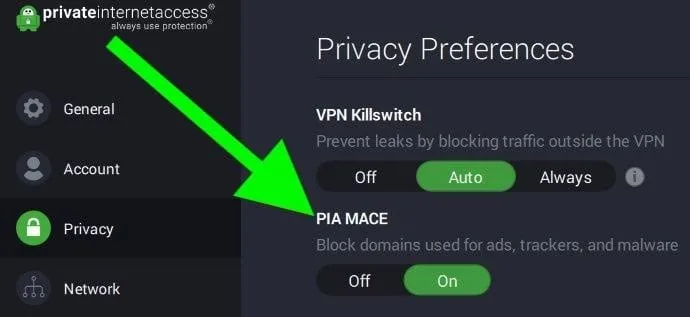 Automation Rules
You can easily customize and set different automation rules with PIA VPN. That way you don't have to go through the connecting and disconnecting process every time. Just set specific rules and commands and you'll never have to bother again.
What We Liked about PIA VPN
Now, let's dive into the main review. We have made two parts of our experience with PIA VPN. First, all the good things about PIA VPN-
User-friendly Interface
The first thing for any application is the vibrant and easily usable UI and PIA VPN gets full marks on that. The layouts, settings, and navigation are easy to understand and use. Just set your preferred server and connect with a tap. It's really simple to use PIA VPN on your Windows PC.
World-Class Servers
The 84+ servers around the world are fast, accurate, and reliable to say the least. We did not encounter any network or connection drop. So, the browsing was fluid and the speed was more than enough to satisfy our needs.
Good Pricing
Compared to many other highly-priced VPNs, PIA VPN's subscription actually seemed reasonable and affordable to us. By paying only $3.33 per month or $39.95 for the year you get to enjoy too many advanced features that can easily compete with the big-name VPNs.
What We Disliked about PIA VPN
While there are many things we liked about PIA VPN, these are some things we couldn't meet eye to eye-
Security Could be Better
PIA VPN has tons of privacy protocols and an ad-blocker system but it still feels a bit unsafe sometimes. Dealing with highly sensitive data on PIA VPN is not something we can recommend.
No Free Version
It would have been better if there was a free or trial version of this application but unfortunately, there is not. So, there's no option for you to get a taste of this VPN without getting a subscription.

FAQs
How does PIA VPN for PCs protect my privacy and security?
PIA VPN for PC uses strong encryption to protect your internet traffic from prying eyes, such as hackers and government surveillance agencies. It also masks your IP address, making it difficult for anyone to track your online activities and location.
Can I use PIA VPN for my PC to bypass geolocation restrictions?
Yes, PIA VPN for PC allows you to bypass geolocation restrictions and access content that may be blocked in your region. You can connect to servers in different countries to access content that is restricted in your country.
Is PIA VPN for PC secure?
Yes, PIA VPN for PC is designed to be secure and protect your online privacy. The service uses strong encryption to protect your internet traffic and doesn't log your online activity. Additionally, PIA VPN for PC is based in the United States and is subject to US laws, which include mandatory data retention laws.
Is PIA VPN for PCs easy to use?
Yes, PIA VPN for PC is designed to be user-friendly and easy to use. Once you've installed the app, you can connect to the VPN with just one click. You can also choose from a range of servers located in different countries to connect to, depending on your needs.
Conclusion
So, the final verdict about PIA VPN can be summed up in one sentence: It's good enough for most people. This VPN is more than good enough to make do for any type of regular use case. However, if you want the absolute best performance and security, some other great options such as NordVPN or Surfshark VPN are available.
Hence, depending on your requirements and needs, choose PIA VPN and hopefully you won't regret your decision!
Comments
Let us know about your thoughts