When it comes to giving the best value within a compact package, Private Internet Access outshines all of its VPN competition. From providing brilliant internet speed to tons of dedicated IPs, the application is full of incredible features.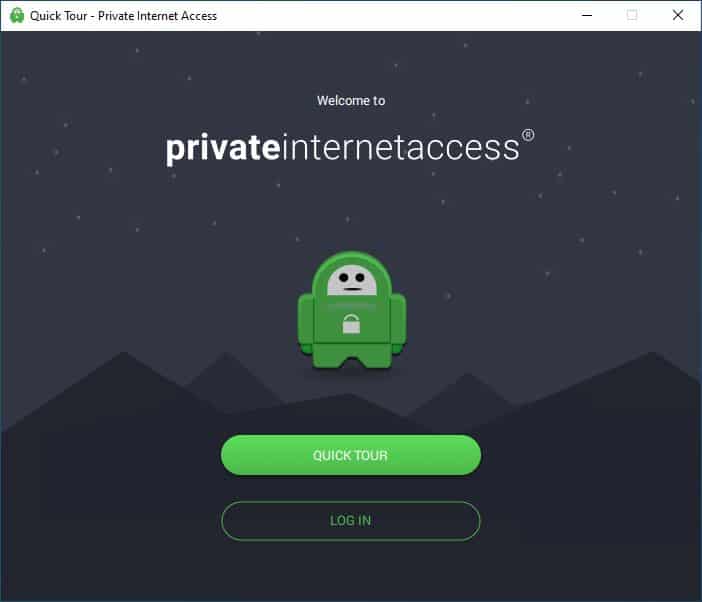 The PIA app allows you to encrypt your online connection to stay out of any misleading or unsafe websites. Also, you can access many dedicated servers from its long list of internet servers to enjoy any country's media services.
Features of Private Internet Access
Looking for the feature of PIA in the flesh? Here are the top features you'll be able to enjoy:
Built-in state-of-the-art antivirus
Tons of servers and IPs
A kill switch feature
Compatible with almost every major platform
No bloatware or ads
Is It Worthy of Your Money?
The app definitely brings a lot to the table. There are some minor setbacks, but those don't outweigh the brilliance it offers.
You will be able to search and browse the internet without any worry or surveillance. Also, the Private Internet Access 3-year deal makes it quite affordable.
Another neat thing that it offers for an insane price is the collection of servers and their locations. You can choose from hundreds of servers from countries that are situated all around the world.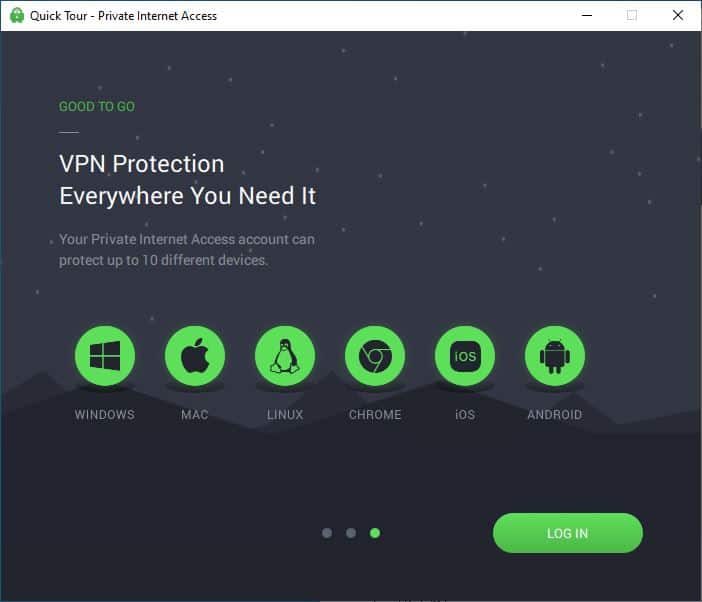 Similar Products to Private Internet Access
There are many other paid and no-paid tools available that use almost similar internet protocols and servers. Here are our top recommendations:
NordVPN – A superb VPN provider that uses the latest internet protocols to ensure premium internet safety and browsing.
ExpressVPN – A one-stop solution for all of your internet needs. The software comes with enormous features with multiple device support.
Surfshark VPN – A software that allows you to break the shackles of continuous monitoring and surveillance from your ISP.
Pros
Brilliant design and usage
No privacy leaks or traffic logs
Good internet speed on Windows devices
Served in more than 84 countries
Cons
No free trial is available
Downgraded internet speed on Mac devices
FAQ's about Private Internet Access
How do I download PIA VPN on my PC?
If you want to download the famous PIA VPN, you just have to click on the download button on this website. It'll redirect you to a new page, and from there, you'll be able to have it on your PC.
Is PIA a good VPN?
This excellent VPN app is definitely on par with the topmost VPN providers. Not only does it have brilliant features, but it also provides complete system protection for your PC.
How can I use PIA VPN for free?
You can use the VPN connection for free only if you sign up for the free 30 days trial. Otherwise, there are no methods to use this paid application without cost.
How does PIA VPN Work?
The VPN connection mainly masks your online identity from your ISP. By encrypting the connection with the PIA servers, your online presence will have secured anonymity.
Does PIA VPN work with Netflix?
Yes, Netflix is compatible with PIA VPN. But there's a catch. Some international libraries are blocked from the server and won't connect with your VPN. 
How do I use PIA VPN on Windows 10?
Go to your network and connection settings and click on VPN. Look for the add a VPN connection tab and put your username and password in there. After you've done that, you are ready to enjoy your secure connection.
How do I connect to PIA VPN?
To connect the VPN, first, download the Windows software. Then, install and open it to continue. After entering, you'll see a connect button and a list of servers. Choose a server from there, and you're good to go. 
Is NordVPN better than PIA?
Both are very good in their own regards with tons of features. However, NordVPN offers a comparatively better deal within this price range as a virtual private network service.
Does PIA work with Disney Plus?
Unfortunately, the application is still yet to enable the support for any media from the Disney Plus streaming site. So, you can't view any content from there.
Is PIA Good for Streaming?
PIA is built with tons of cool features, and support for multiple streaming services is one of them. So, you can watch your favorite shows from Netflix, Amazon Prime Video, Hulu, and Apple TV without any problem.
Does Private Internet access work on Windows 11?
Yes, the application will comfortably support your latest and greatest Windows 11 system without any hiccups. Also, older versions of Windows are still supported. 
Final Verdict
As mentioned before, Private Internet Access is definitely worthy of your hard-earned money. Why? Because in our testing, we did not find any major issues with it other than the slow mac internet speeds. However, Windows systems don't show that much difference.
So, if you want to use this software on your Windows PC, you can obviously can! That's why don't wait for any further and start your secure internet browsing now!
Screenshots