What Is 5G? Top 5 Benefits Of 5G Network Technology You Must Know In 2023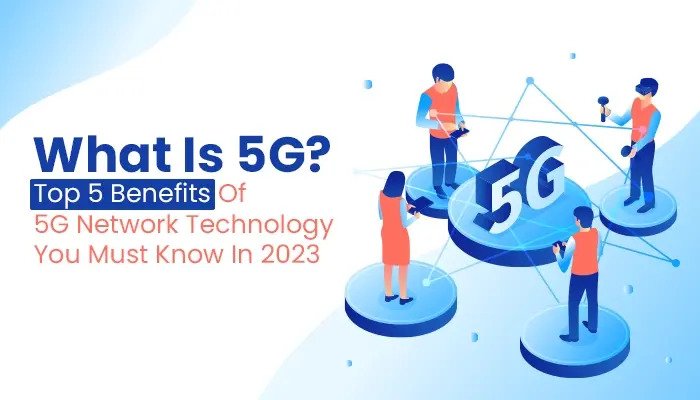 In this ever-evolving generation of technology, the internet has emerged as a game-changer, not only to consumer's lives but also to the growing digital economy of the country. Thus, the emergence of 5G network technology brought a significant change providing faster speeds & more reliable connections. As we step into 2023, it's now crucial to understand what 5G is and how it benefits us.
Therefore, in this article, we will explore the depth of 5G meaning, how it is changing the internet world, along the top 5 advantages of the 5G network to our digital lives.
So, here we go!
What is 5G?
5G stands as the fifth generation of wireless technology (similar to that of other G's). It is the latest successor of wireless communication technology where there is a new spectrum of frequencies, a new radio, and a core network. While our friendly 4G network is also capable of providing high-speed internet capability of up to 1GBps, a 5G network is capable of delivering downloads of up to 20 Gbps.
Why does it matter?
5G matters because of its faster speed of internet, low latency when accessing websites, and the ability to connect unlimited devices. Furthermore, 5G plays an important role in the Internet Of Things (IoT), making the way for smart homes, cities, and industries. Overall, it does matter for spreading connectivity across multiple sectors, shaping a more close, connected, and innovative future.
How 5G Works
To answer the most important question, how does 5G work, 5G works by transmitting the data through the radio waves. Just like other previous wireless G-networks, 5G sends and receives data in the form of radio spectrum but with higher frequencies. This is what makes the 5G networks provide faster speed and low latency.
However, as fascinating and useful as it may sound, the downside of 5G frequencies is: that they experience far more interference from external bodies like trees, buildings, and even people. As a result, to be connected, the small cell towers are required to be stationed strategically to push the network throughout a city.
Let's understand how 5G broadband works in a more simple way:
OFDM
Stands for Orthogonal Frequency Division Multiplexing (OFDM), it is a crucial part of enhancing 5G networks. It divides its frequency spectrum into different parts: subcarriers, efficient data transmission, interference, and adaptive modulation. OFDM's main purpose is parallel transmission of these subcarries that reduces latency optimising their speed for real-time applications. Its modulation format was not compatible with 4G.
Small Cell Towers
5G technology uses compact/smaller-sized transmitters strategically positioned on structures like buildings and infrastructures. Unlike 4G or other earlier network technology which depended upon standable mobile towers, the concept of using small cell towers enhanced network performance and served numerous devices with exceptional speed.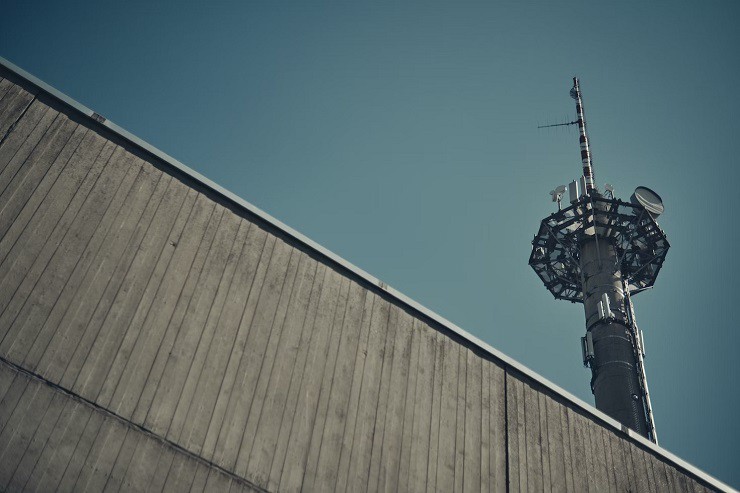 Network Slicing
Network slicing is a technique to divide a single physical network infrastructure into multiple virtual networks for streaming or business needs. Consider it like cutting a pizza into slices, where each slice represents a separate network with its own characteristics, such as speed, capacity, and security. This technique is used in 5G networks to efficiently meet diverse requirements across various applications and users.
Top 5 Benefits of 5G Network
Now that, we learned about What 5G is, why it matters and its working methods, let's explore the top 5 benefits of the 5G network below:
1.  Lightning-Fast Speeds
With the evolution of Wireless networks such as 1G, 2G, 3G & 4G, they have reflected their own speed and connectivity. However, 5G–the fifth generation of cellular network technology– will take it far beyond any G-networks till now. Experts ensure that the maximum speed 5G goes up to is 10 GBps to 20GBps-that's up to a 100x increase to that of a 4G network. As a result, you can expect to stream ultra-high-definition videos, enjoy lag-free gaming & navigation, and download and share files in seconds.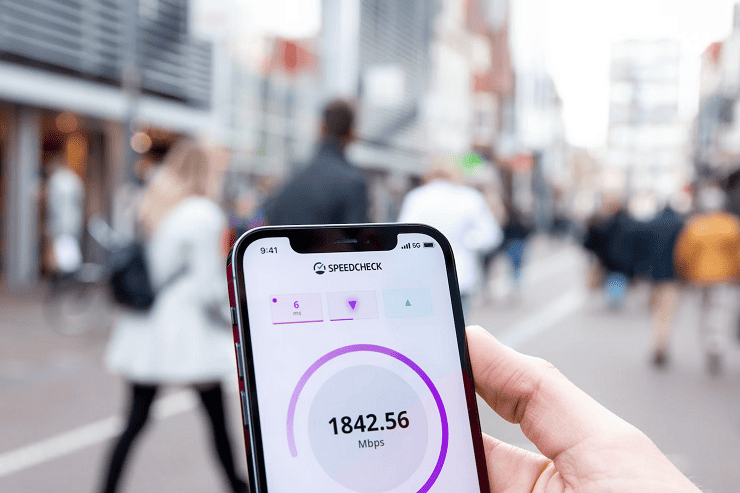 2.  Low Latency
To simply understand what latency is, it is like the time it takes for a message to travel from you to another person and back. The low latency capability of 5G network technology will make this travel time super short–merely five milliseconds. With such fast 5G latency, it will be helpful in farming, manufacturing, deliveries, and other work. Furthermore, it highly helps in developing virtual reality and augmented reality applications.
3.  Enhanced Connectivity
As we mentioned before, a 4G network experiences a lot of disturbance from external factors, but not with a 5G network. Enhanced connectivity is another great benefit of 5G technology that offers superior connectivity, even in densely populated areas. For example: busy city malls or remote areas where 4G signals may struggle.
4.  IoT Revolution
The Internet of Things (IoT) is expected to boom with the revolution of 5G technology. As 5G has the ability to connect to an unprecedented number of devices at the same time, it paves the way for smart cities, autonomous vehicles, and home automation.
5.  Increased Bandwidth
5G is an innovation that acts like a superhighway for data, much wider than what 4G has offered till now. 5G means an ability to handle a lot more data at once providing equal speed and bandwidth to an unprecedented number of users. Unlike 4G bands that are built inferiorly and unable to handle traffic efficiently, 5G does it better and more smoothly.
Benefits of 5G Network Technology In Different Sectors
1.  Economic Benefits of 5G
The major economic benefit of 5G tech is it brings job opportunities for individuals. Installation of 5G towers and fiber-optic networks leads to job creation in construction, telecommunications, and technology. Furthermore, it also helps to increase productivity by enhancing connectivity. Having Faster data transfer & real-time communication of the 5G network helps organizations to smoothen their company's tasks, improve efficiency, and work on productivity.
2.  Consumer Benefits of 5G
Consumers enjoy the benefits of 5G in the form of ultra-fast internet speed, low latency connectivity, enhanced mobile experience, IoT Convenience, and increased bandwidth. As a result, it helps in building a digital world providing high-speed internet, and improving access to education, information, and e-commerce.
3.  Industrial Benefits of 5G
The industrial benefits of 5G mean enhanced efficiency in sectors like manufacturing, logistics, and utilities. 5G enables real-time monitoring of different industrial activities and ultimately multiplies production processes reducing downtime. According to experts at CDR Writer Australia, having a 5G network technology helps in better tracking and management of goods, leading to shorter delivery times. Furthermore, it plays an important role in transportation with applications like electric vehicles and smarter traffic management.
Difference Between 4G and 5G
| | | |
| --- | --- | --- |
| Aspect | 4G Network | 5G Network |
| Network Speed | Upto 100 Mbps to 150 Mbps (Download) Upto 40 Mbps (Upload) | Upto 10 GBps (Download) 1-2 GBps (Upload) |
| Latency | 30-50 milliseconds | 1-5 milliseconds |
| Frequency Bands | Between 600MHz to 3.8 GHz | Low Band (700-900MHz), Mid Band (1800-3600MHz) and High Band (26-28GHz) |
| Network Slicing | Not Supported | Supported |
| IoT Support | Limited | Powerful support for IoT |
| Security | Standard Security Features | Optimised security protocols |
| Deployment Challenges | Easier deployment | Deployment challenges in mmWave. |
Where Is 5G Available Now?
5G is here and it's really a great deal! However, it takes some time before rolling out to each state, region, or country of the world. Even though there are 5G availability in different countries like the United States, China, South Korea, Germany, Australia, Japan, the Middle East, and Nordic Countries, they are still actively working on deploying 5G networks in their major cities.
Here is a list of popular countries with their network providers deploying 5G networks:
United States: Verizon, AT&T, and T-Mobile
Canada: Rogers Communication, Telus, and Videotron
Honduras: Ericsson
Chile: Entel
Argentina: Movistar (tested)
Brazil: Vivo, Algar Telecom, and Tim
South Korea: Sk Telecom, LG Uplus, KT Corporation
Japan: NTT DOCOMO, SoftBank, and Rakuten Mobile
China: 3 Hong Kong, SmarTone
Qatar: Ooredoo, Vodafone
Nepal: Worldlink, Nepal Telecom (testing)
India: Vi, Bharti Airtel, Reliance Jio, Bharat Sanchar Nigam Limited (BSNL)
Australia: Optus, Telstra, Vodafone
Wrapping Up
5G is one of the greatest achievements in network technology. It is like a super advanced version of the internet which makes connectivity much faster, almost instant when you want to do something online. No matter if you are downloading something from the internet, streaming online, playing games or using virtual reality, 5G handles them all. Even though 5G is not currently available everywhere in the world and is still in the testing phase, it's spreading and has made our digital lives much better. However, things like initialising & keeping users from cyber threats still need to improve.
We, at NearFile, aim to make your life online-life easier by sharing your favorite apps, games, and software for free. We also provide similar informative and useful blogs about technology and software.
FAQs
1. Is 5G Available Now?
5G is currently available in different countries like the USA, Canada, Australia, Germany, Russia, China, the UK, India, Dubai and more. However, there are still some testing phases being carried out in different places to provide 5G in every city and part of the world.
2. What is the Trend in 5G in 2023?
5G has undeniably emerged as the epicenter of an innovative and advanced generation. Faster speed, greater reliability, and the potential to integrate an ever-growing network of connected devices made 5G the most innovative network technology at present. Because of its rapid growth, it is expected that 5G services will soon cover 60% of the total population by 2024.
3. Who Will Benefit from 5G the Most?
Healthcare
Manufacturing
Retail
Energy and Utilities
Education Sector
4. Who Has the Fastest 5G Network in 2023?
U.A.E. has the fastest 5G network globally marking 557.63 Mbps as per Ookla Speedtest Intelligence data 2023. Following the lead, South Korea stood second, marking 501.56 Mbps.
Comments
Let us know about your thoughts