Troubleshooting Common Issues When Using PIA VPN on Your PC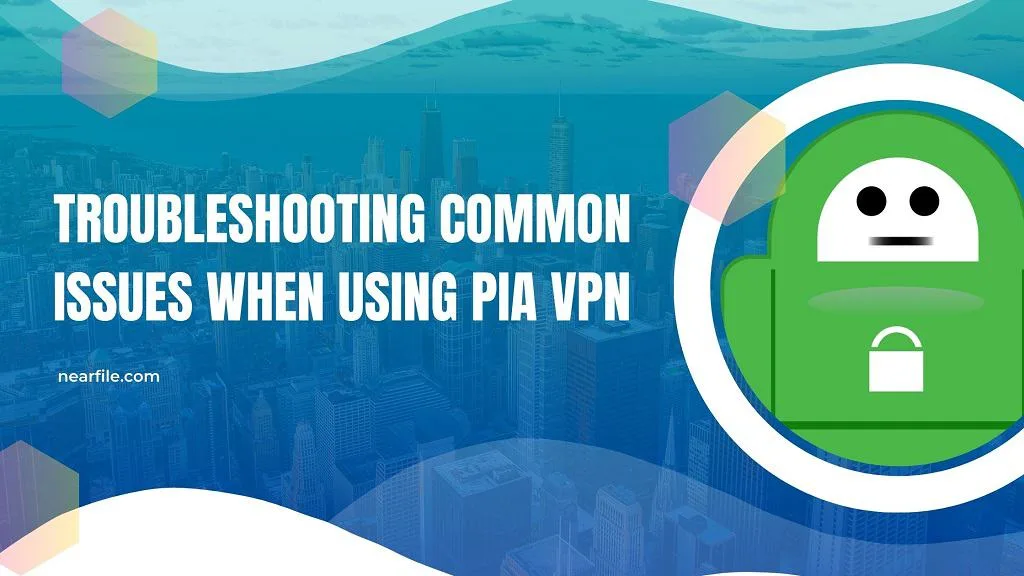 Introduction
Even being one of the best VPNs out there, PIA (Private Internet Access) VPN is not free of faults and errors. So, naturally, users tend to face several issues with the PIA VPN interface and connection.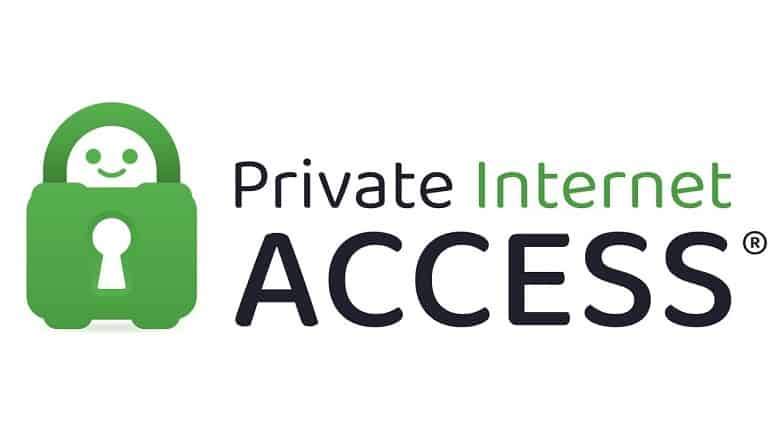 Some of the most common issues regarding this VPN are that it disconnects occasionally without any reason, has slow download & upload speeds, DNS leaks, and so on. All of these issues are possible to fix with some troubleshooting techniques. Let's get to know the problems with PIA VPN first and then we'll move on to the solutions.
Common Issues with PIA VPN on PC
Here are all the major and common issues that you might face while using PIA VPN on your Windows PC-
Connection Issues
The first and major problem with PIA is that you might get disconnected and shut out from the application without realizing it. This problem occurs in many users' computers and that's why you'll find many forums and queries regarding not connecting issues.
This problem might be caused by the server shutdown or the app malfunctioning. Without getting a proper look at the user's computer and internet connection, it's hard to tell what is the cause of this problem.
Troubleshooting Method for Connection Issues:
Method 1: Restart your PC and router. While this solution might be a bit cliched but often than not it actually helps. So, try doing that first.
Method 2: If the previous method does not work then connect to another server and see if you notice the same issues. It should resolve the issue with this troubleshooting.
USA Server Disconnection
While this problem is quite specific, it is not an insignificant one. Sometimes the users have observed that only the USA servers are not responding or not connecting. Again, this problem can also be caused by the application breakdown or ongoing maintenance of the servers.
Troubleshooting Methods for USA Server Breakdown:
To solve the issue with USA servers, here are the steps you can follow-
Method 1: Disconnect and try another USA server. There are thousands of servers available on PIA VPN. So, try out a US server that is near your location and see if the problem persists.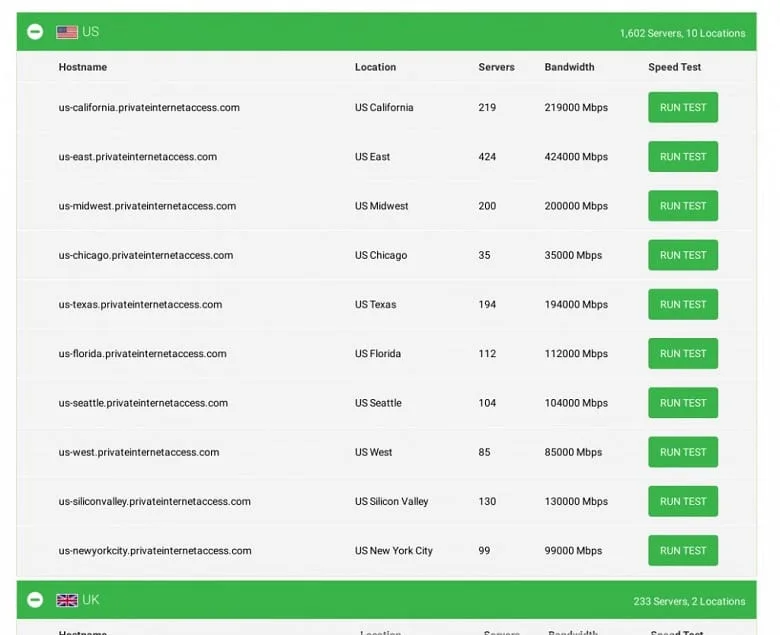 Method 2: Disable your IPv6 connection and switch back to IPv4. To disconnect the IPv6 on your PC, first, go to the network/Wi-Fi menu and select the Open Network and Sharing Center sub-menu.
Then go to the Change adapter options and access the properties of your current internet connection. Untick the IPv6 option and restart your computer. This should help you to solve the USA server issue.
Method 3: Check if your internet is stable or not. If the internet connection is not stable then it might be the culprit. Contact your ISP and resolve the issue with the connection and then try again.
Slow Speed
Now, it's not only the fault of PIA rather than every other VPN can be slow at times. Still, there can be a number of reasons why your connection is slower than the rest of your peers.
One of the main reasons is that you may have connected to a server that is very far away from your current physical location. The server on the other end might not have enough bandwidth to support your usual download/upload speeds.
Another reason for your slow speed can be a protocol switcheroo on your end. These problems can be easily solved by the following methods-
Troubleshooting Methods Slow Speed:
Method 1: Try changing your current connected server to one that's near your geolocation. It should help you to get good speed to stream, download or upload without any complications.
Method 2: Change your internet protocol settings from UDP to TCP or the other way around. Sometimes these protocols can interfere with the bandwidth which causes the speed to drop down.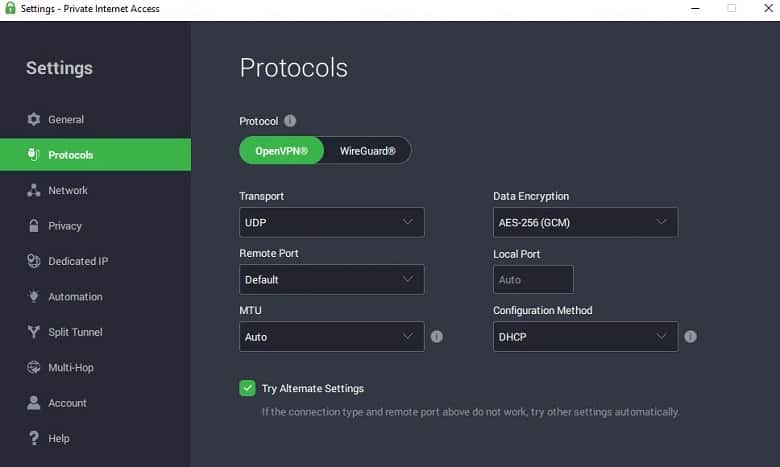 DNS/IP Address Leaks
DNS leaks can occur when your computer's DNS requests are not being routed through the VPN tunnel. On the other hand, IP address leaks can occur when your computer's IP address is revealed to the websites you visit while connected to the VPN.
Troubleshooting Methods DNS/IP Address Leaks:
Method for DNS Leaks: Go to the PIA VPN settings and enable the "PIA MACE" option, which blocks ads and malware while also preventing DNS leaks.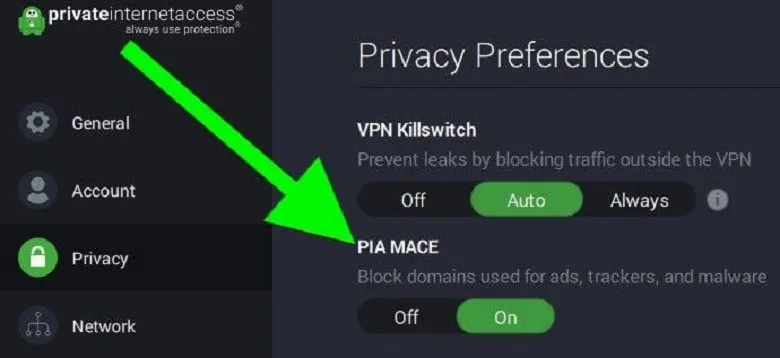 Method for IP Address Leaks: Opt-in for the "VPN Kill Switch" option from the settings. This feature will help you to drop all traffic routing to your IP address.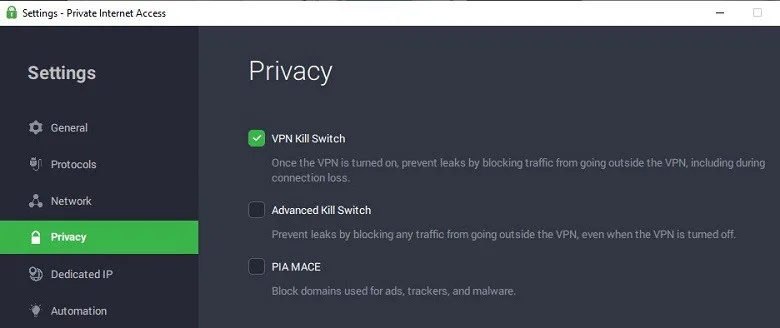 FAQs
Why can't I connect to the PIA VPN on my PC?
There are several reasons why you may not be able to connect to the PIA VPN on your PC, including server issues, incorrect login credentials, or firewall/antivirus settings. Try troubleshooting these issues by following the steps mentioned earlier.
Can PIA VPN slow down my internet speed on my PC?
Yes, PIA VPN may slow down your internet speed on your PC due to the encryption process. However, you can try switching to a different server location, changing the protocol, or disabling bandwidth-intensive applications to improve your internet speed.
Is PIA VPN compatible with multiple operating systems?
PIA VPN is compatible with various operating systems, including Windows, macOS, Linux, Android, and iOS. Make sure you have the latest version of the PIA VPN software installed and that it is compatible with your operating system.
Conclusion
There you have it! All the possible and major problems regarding PIA VPN were finally answered and solved. Now, you can just troubleshoot your way around these problems whenever you encounter any of them.
Comments
Let us know about your thoughts