How Can You Type in Bengali Using Bijoy Bayanno?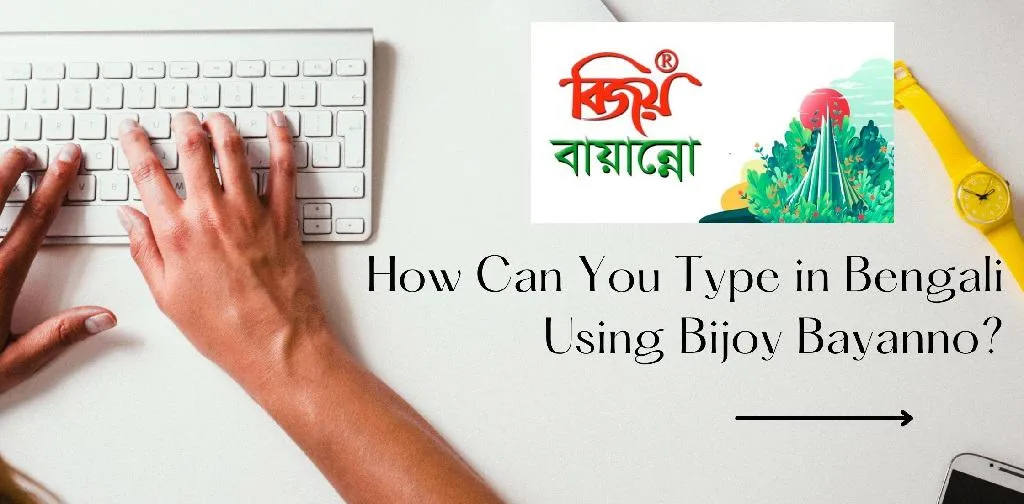 Introduction
For those who live on speaking and writing in Bengali, Bijoy Bayanno is the most popular tool to write in Bengali. It was created and developed by Mustafa Jabbar in 1988. It is a proprietary Bengali keyboard made by the developer which caused a revolution in the Bengali typing landscape.
However, after the release of Unicode-based Avro software, the popularity of the Bijoy Bayanno keyboard decreased. Still, there are many who prefer Bijoy over Avro because of its unique layout and fast typing experience.
How to Setup Bijoy Bayanno Keyboard?
To use Bijoy Bayanno Keyboard, you need to download and install the latest version of this software. Otherwise, your keyboard layout and settings may not match the version that we will discuss in this blog. So, here is the quick process to download and install Bijoy Bayanno software-
Step 1: Go to the Nearfile & search for Bijoy Bayanno and click on the "Download" button.
Step 2: Once the download is complete, extract the files from the downloaded .zip folder.
Step 3: Double-click on the "Bijoy Bayanno" setup file to start the installation process.
Step 4: Follow the instructions to install Bijoy Bayanno on your computer.
Step 5: Select the file location and necessary components that you want to install.
Step 6: Once the installation is complete, you can open the program.
A Detailed Look At Bijoy Bayanno Keyboard Layout
Now that you have installed the program successfully, it's important to know the layout fully before you start to type. Because if you don't understand the layout then you will type wrongly and end up making too many mistakes.
So, here's a quick look at the Bijoy Bayanno Layout-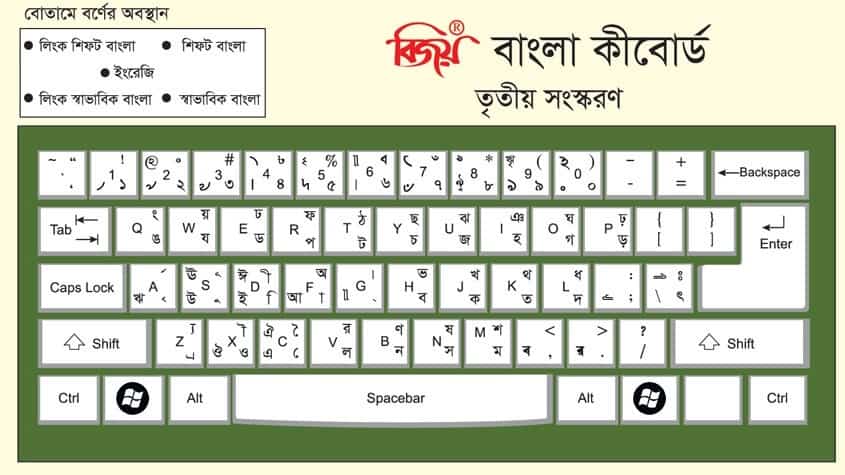 This is the third edition of the Bijoy keyboard layout and you will find everything laid out perfectly. You don't have to memorize the layout but need the familiarity before you can actually type.
If you have a Bengali layout embedded on your keyboard, then it'll be easier for you to type. Otherwise, try to go through this layout a few times so that you can understand which English alphabet responds to which Bengali alphabet.
How to Type in Bengali with Bijoy Bayanno?
If you are fully aware of the Bijoy Bayanno layout, then you're already past the tough part. Now, all you need is to switch to the Bengali typing setting and start typing with your keyboard.
To set your keyboard with Bijoy Bayanno, make sure to keep the software running in the background. Once the program is open, you will notice a topbar on your desktop like this one-

Press Ctrl+Alt+B to switch to Bijoy Classic (Bengali Mode) quickly with a keyboard shortcut. Or, you can manually select from the top bar and select the Bijoy Classic mode. When you are in Classic mode, you can now easily write in any Windows software with a Bengali font.
However, always remember to set a Bengali font before you start typing. You won't be able to type in Bengali if you're using English fonts such as Calibri, Times New Roman, Arial, and so on.
The most famous and used Bengali font is SutonnyMJ. You can just type it in your Microsoft Word file and select it from there. Once you have selected the font, you can now start typing with the layout in mind.
If you are still feeling lost, don't worry. I've worked out three commonly used Bengali words for you with their corresponding English alphabets in your Qwerty keyboard-
G+F+D+M = আমি
G+F+G+F+V = আমার
K+S+D+M = তুমি
Here, you can see the results in a doc file in Microsoft Word. You can now try other words as well on your Windows PC with Bijoy Bayanno.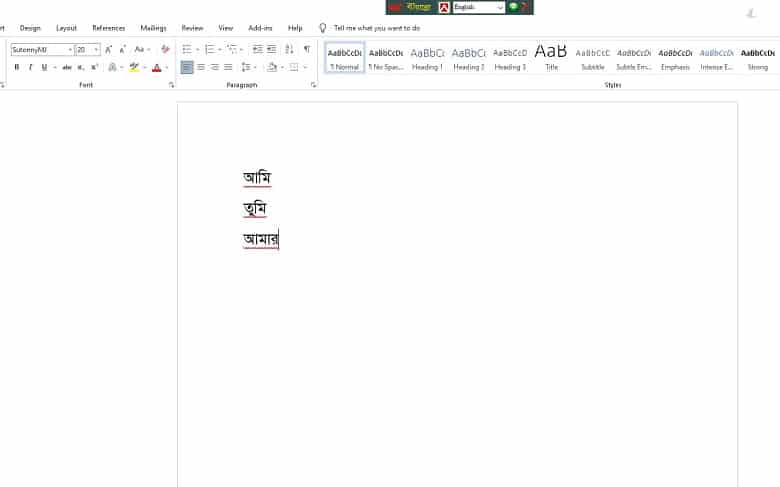 So, you can now begin your typing journey in Bengali with Bijoy Bayanno.
What Font to Use to Type in Bengali in Bijoy Bayanno?
There are many popular Bengali fonts that are supported by Bijoy Bayanno such as SutonnyMJ, AdarshaLipi, KumarkhaliMJ, and many more. You can also use Rajon Shoily, SolaimanLipi, and Chitra MJ Bengali fonts on your PC with Bijoy Bayanno.
FAQs
Is Bijoy Bayanno Good for Typing in Bengali?
Yes, Bijoy Bayanno is good for you if you want to type in Bengali. However, there are other popular versions available right now such as Bijoy Ekattor and Avro.
Does Bijoy Bayanno Support All Bengali Fonts?
Yes, you can use any Bengali fonts available in both Windows and macOS. You can also download and customize your font using Bijoy Bayanno.
Does Bijoy Bayanno Support Unicode Typing?
Yes, you can select Unicode typing from the Bijoy Bayanno software. You can also use the keyboard hotkey Ctrl+Alt+V to quickly switch to Unicode when Bijoy Bayanno is running.
Conclusion
So, there you have it! The full process of typing in Bengali using Bijoy Bayanno should not be a daunting task for you. However, always keep in mind to switch back to English font once you're done with your Bengali typing session.
So, start your Bengali writing journey with ease using Bijoy Bayanno!
Comments
Let us know about your thoughts