1000+ Bijoy Bangla Font
(114 votes, average: 4.74 out of 5, rated)
Download Bijoy Bayanno Bangla Font now for free and enjoy a complete solution for typing and designing in Bengali script with a wide range of stylish and customizable fonts.
Technical Details
App Information
App Name
1000+ Bijoy Bangla Font
File Name
Bijoy-bangla-font.rar
Operating System
Windows 7 / Windows 8 / Windows 10 / Windows 11
Date Published
15, April 2020
Date Modified
06, April 2023
About
1000+ Bijoy Bangla Font free download for PC Windows (10/8/7/11)
Bijoy is the first-ever Bangla language-based font for your Windows PC. It has tons of different writing styles for your keyboard. Along with that, it also enables many documents and websites to load in perfect text.
Apart from giving your Bangla documentation ability a nice enhancement, it creates a friendly environment for your other Bangla fonts to display the text in proper syntax and formation.
Features
Do you want to know about the benefits of using Bijoy Bangla fonts? Have a good look then:
Both Unicode and stylish font support
Windows doc and online website readability & visibility
Windows 32-bit and 64-bit system support
A large number of fonts in the font library
Free and Open source
Some Popular Bijoy Bayanno Bangla Font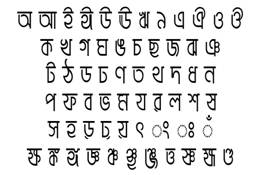 The collection of Bijoy Bangla fonts is actually huge and expansive. However, some are more famous than others. Here is the list of some of the most downloaded Bangla fonts for you:
KumarkhaliMJ
Amar Bangla
Nikos
SutonnyMJ
Pros
Works on any Windows PC
Unique design and versatile support
A wide range of font collection
Free for everyone
FAQ's about Bijoy Bayanno Bangla Font
Will My Windows PC Support Bijoy Fonts?
Any Windows PC with decent specs will support Bijoy Fonts. However, you'll need to check whether you have Bijoy Bayanno software or not. If you have that, you won't have any problem using new Bangla fonts.
How Can I Download Bijoy Bangla Fonts on PC?
Downloading the Bijoy Bangla Fonts takes only a matter of seconds. Just click on the download button you see on top of the page and wait for a while. You'll be redirected, and your download will begin shortly.
How Do I Install the Fonts on PC?
First, download the font file and go to the file location. Extract the file and double-click on the icon to open it. After the font file opens, click on the install button. Your font is ready to use.
Endnote
That's all for Bijoy Bangla Fonts and their qualities. If you want your PC to support tons of new fonts, Bijoy is the one you're looking for. So, there's no need for you to look elsewhere and download these fonts now!
Screenshots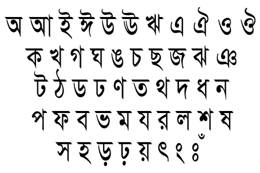 Alternatives
Also, check the alternatives of 1000+ Bijoy Bangla Font
Comments
Let us know about your thoughts