Lively Wallpaper 2.0.6.5
(102 votes, average: 4.92 out of 5, rated)
Lively Wallpaper free download for PC Windows (10/8/7/11)
Lively is a free wallpaper and screensaver software for Windows which has a lot of animated live wallpapers. It is Ux software and can turn your screen into a beautiful scene within seconds.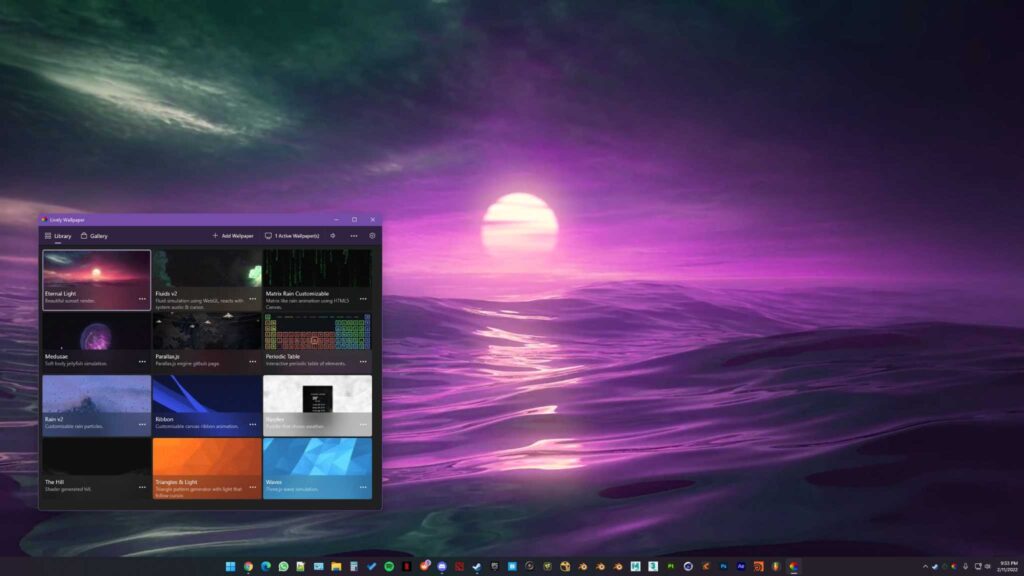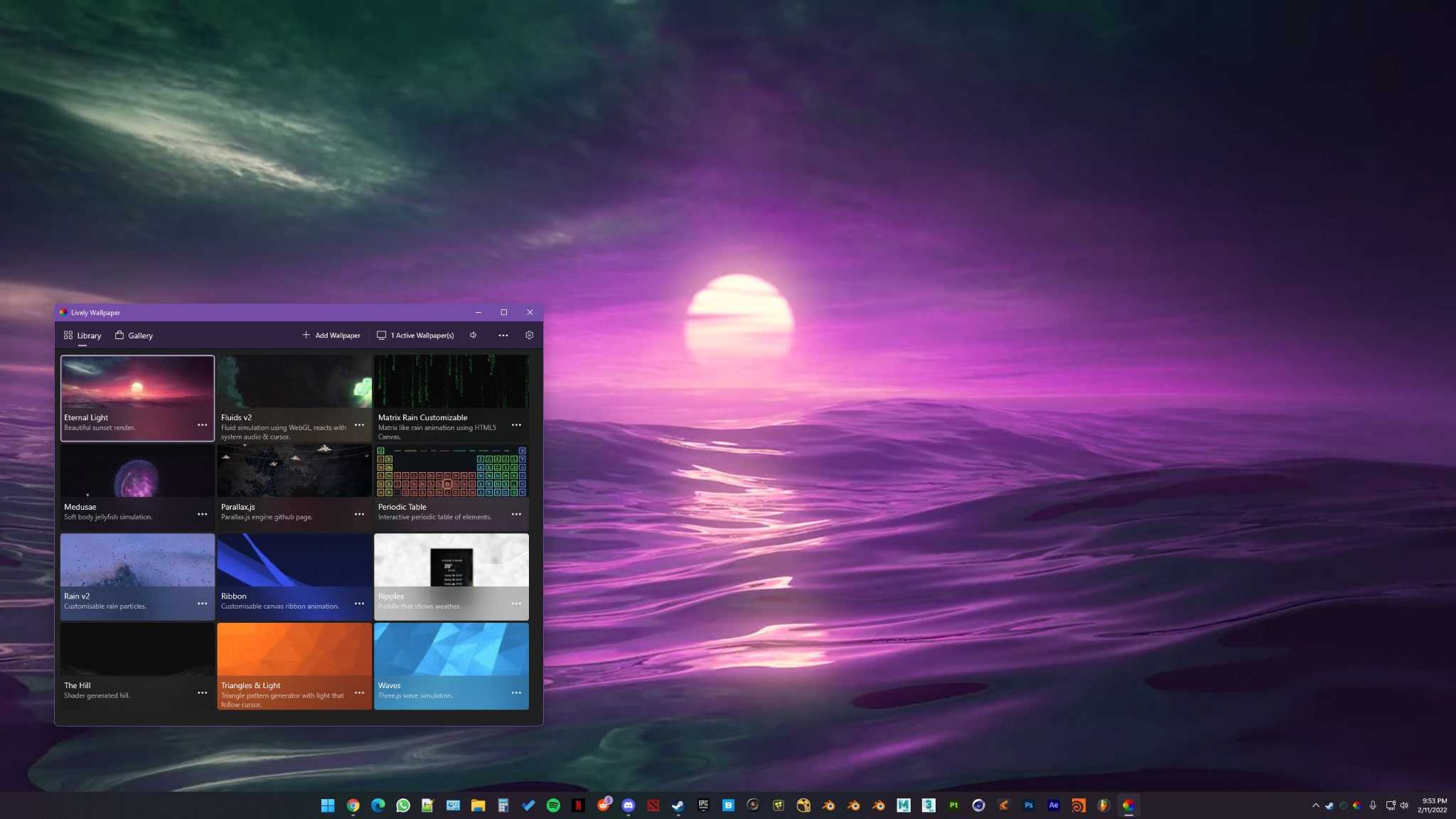 If you are interested in animations and looking for good live wallpapers that will not hinder your working speed, then Lively Wallpaper is the perfect software for you.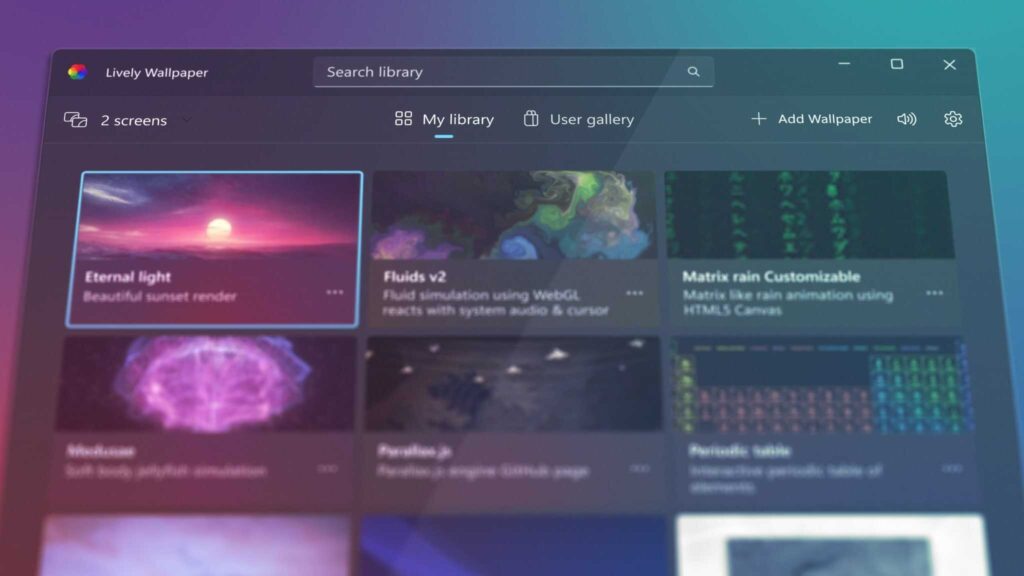 Meet the Creator of Lively Wallpaper
Lively Wallpaper is the brainchild of Dani John, he is a gifted programmer who single-handedly created the software. He is popular among new programmers and his creation Lively Wallpaper has been nominated for Microsoft Store Awards.
Features of Lively Wallpaper
Free Software with No In-App Purchases
Lively Wallpaper is a free software for Windows. You can use the software without paying for anything. It takes a few seconds to set up and gives you a lot of animated wallpaper and screensaver collections. Better, it does not even have in-app purchases for the software. A completely free solution for a better screen.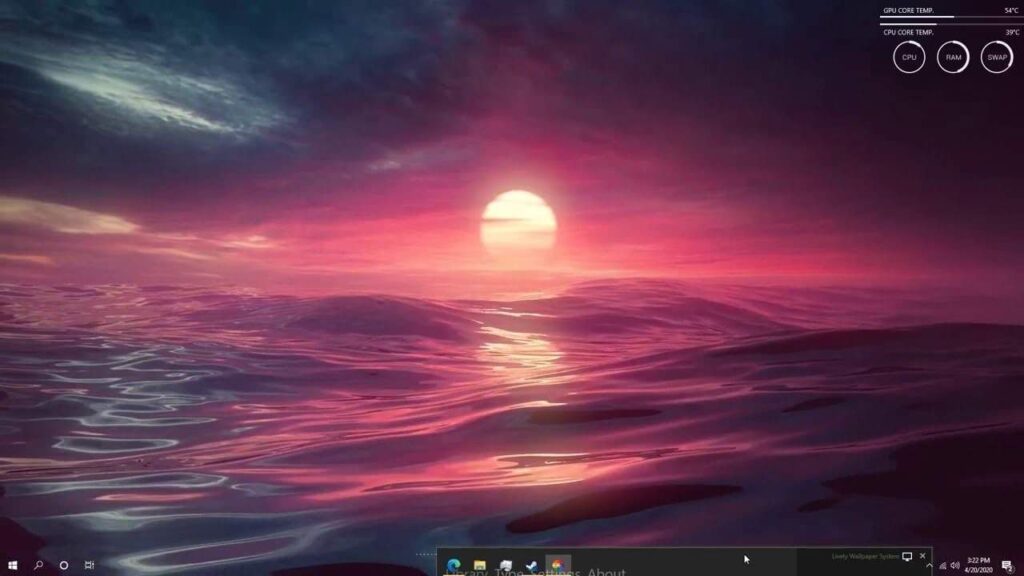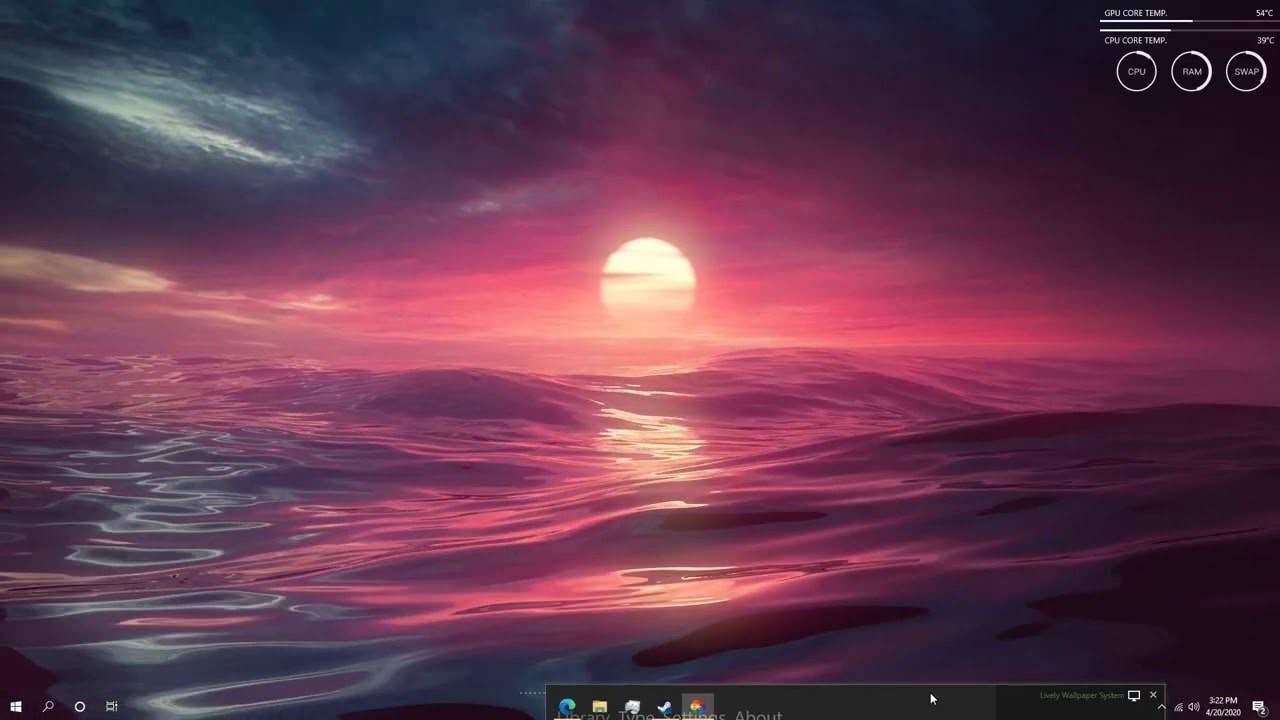 Customizable in Every Way Possible
Most of the Live Wallpaper software cannot be customized. You cannot put your beloved jpeg or animation there. But this small software allows all the things you want to enter.
You can enter Jpeg, GIF, or Video you want to see in your free time. This is a very good opportunity to remove your fatigue while you are stressed.
Even if you just want a webpage to be your wallpaper, then you can drag and create with this software.
0% Usage of CPU and GPU
You use a screensaver or a live wallpaper to save the speed of the screen. Lively Wallpaper ensures the 0% usage of CPU and GPU. For this, when a big program is running like a 3D game, it automatically stops and clears the way of ensuring 0% usage of CPU and GPU.
Compatibility with Windows
The program has high compatibility with Windows 10 and 11, ever afterward. If you are looking for good software that does not require you to be tense regarding compatibility, then you can choose this screensaver and personalization software.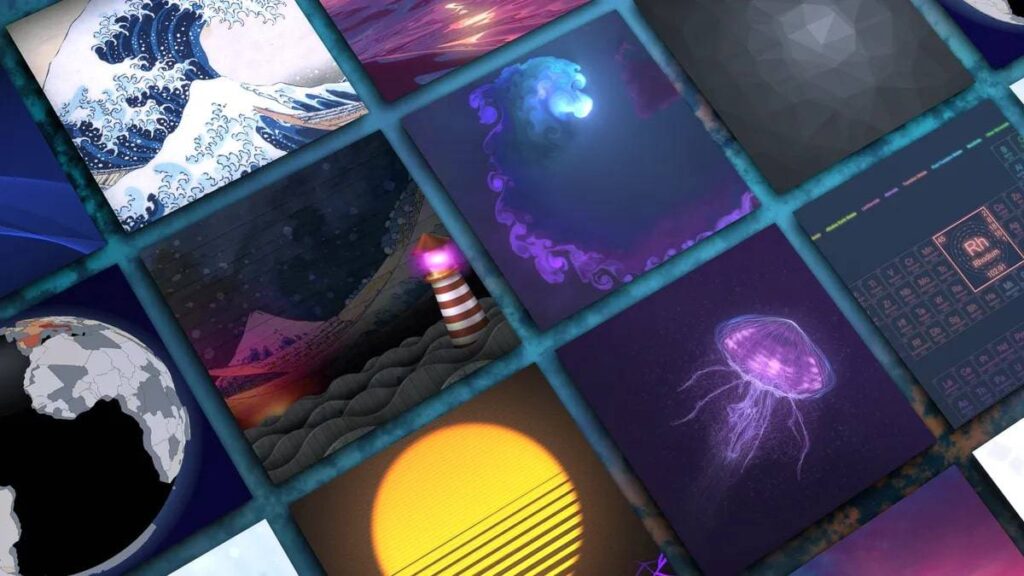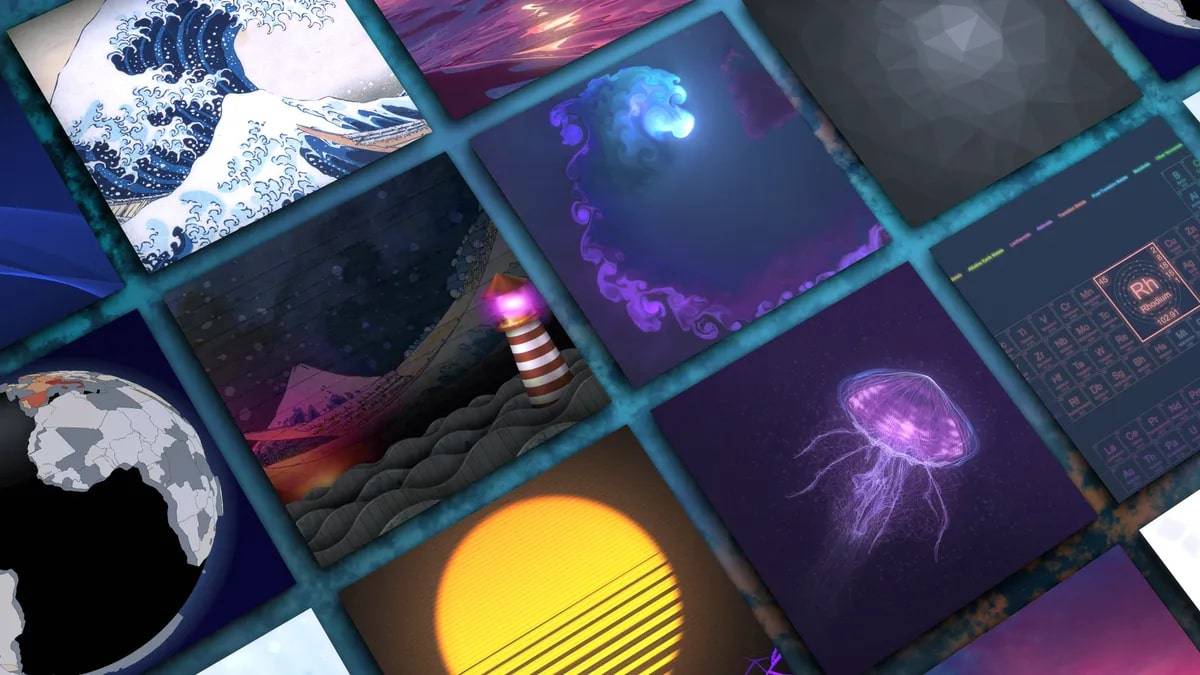 Beautiful Themes
Above all, the software already has a lot of themes that are ready to be used on your PC. If the screensavers or themes are not beautiful enough, you will not like them to be used on your PC. It has good themes that are liked by anyone and everyone. Even if you do not customize your PC, you will not regret using the built-in wallpapers and screensavers.
Pros
High-quality built-in live wallpapers and screensavers
Customize all you want with your own sets of elements
Very compatible with whatever PC you have
Soothes the eyes and mind
Cons
Limited themes that can be used on your PC
Updates are not regularly published on the Microsoft Store
System Requirements for Lively Wallpaper
Windows: 7,8 or 10
RAM: Minimum of 2 GB RAM is recommended
CPU: Core i7 CPU is recommended
Space: 2 GB
FAQ's about Lively Wallpaper
Does lively wallpaper lower FPS?
Yes, there is a possibility that Lively Wallpaper may affect the FPS. But to ensure 0% usage, it always stops working in the background while you are playing a game or similar programs.
Does lively wallpaper have a virus?
Lively Wallpaper is free software developed by only one programmer who is called Dani John. It is already nominated for the Microsoft Store Awards. You can use it without spending second thinking about it being a virus.
How much RAM does lively wallpaper use?
Lively Wallpaper requires a minimum of 1 GB of RAM to be used on your PC. But we recommend a minimum of 2 GB of RAM as there may be many background software working on your PC.
How do I download lively wallpaper?
There are available themes and wallpapers in the Lively Wallpaper software. You can access all of them. Otherwise, you can press the '+' button and customize your wallpaper or screensaver with something available on your PC. It can be a jpeg, video, or even a webpage
Our Usage
We have had a little trouble with the installation process. Although it was good, it takes a lot of space and time to install. A lighter version could be built for the best.
Apps Informations
---
App Name
Lively Wallpaper
File Name
9NTM2QC6QWS7?cid=storebadge&ocid=badge
File Size
241 MB
Operating System
Windows 2000 / Vista / Windows XP / Windows 7 / Windows 8 / Windows 10 / Windows 11
Date Published
20, May 2022
Date Modified
03, May 2023
Category
License
Free
Publisher
Alternatives of Lively Wallpaper
Comments
Let us know about your thoughts