Air Hawk 3
(58 votes, average: 5 out of 5, rated)
Air Hawk 3 free download for PC Windows (10/8/7/11)
Before Flight Simulator and other airborne plane games, there was Air Hawk 3! We know that it is now nothing but an old relic of history and nostalgia, but the game was totally ahead of its curve.
The main theme of Air Hawk 3 was basically putting your helicopter and destroying the enemies of the world. You need to get up and throw missiles, rain fires, and burn the enemy base to the ground. Learn more about the game down below!
Air Hawk 3 Game Features
Once you know what you're gonna get from Air Hawk 3, then you can tell whether you will play it or not. So, here are the notable and highlighting features of Air Hawk 3 –
Stunning Game Levels
There are a total of 24 levels and 100 different units to conquer in the game. Each level has different difficulties and enemies that will surely test your gaming abilities. On top of that, the controls are easygoing, so the first few levels will feel easy. However, if you are not careful, it won't take you to fall, and the only choice will be to start again!
Different Game Modes
The game levels have different gaming modes, mainly night missions and uncertain weather conditions that add more dynamics to the game. While sometimes the weather changes can be tough to conquer, it is sure as hell enjoyable!
Combat & Customization
You will be able to change your attack range and techniques with 7 different weapons and 5 different missiles. These can be found in the ongoing levels, and an overview will show which one is which. So, you won't have to second-guess the weapon that will be ideal for your situation!
System Requirements for Air Hawk 3
Operating System: Windows 98, 2000, XP, Vista, and recent OS
Processor: Pentium II or equivalent AMD processor
RAM: 128 MB
Audio Compatibility: DirectX 8 compatible sound card
Gameplay
The interface of Air Hawk 3 starts with a basic home menu where you can see information about the start game, top scores, options, and other settings. Once you press the start game button, you will be given a general overview of the stakes.
Before you start the game, you can choose the mission level and helicopter, and then you will be ready to play the game.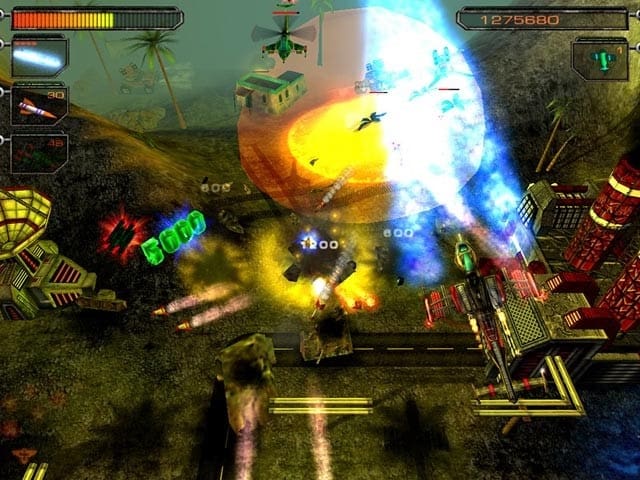 After the game has launched, you immediately jump into the action with guns firing from your helicopter. There will be enemy bases and hostile choppers trying to take you down, and you have to push through all odds to reach the end line.
The gameplay is pretty simple with some extra flairs such as tons of different guns and firing systems such as Machine Guns, Impulse Gun, Plasma Cannon, Quantum Gun, Lightning Gun, Big Laser, and Wave Gun. Those are the primary weapons that will be able to be used depending on your game level.
There are also missile weapons as well, for example, Small Missiles, Big Missiles, Small Heat Seeking Missiles, Big Heat Seeking Missiles, and M.A.D Missiles.
How to Download and Install Air Hawk 3 on Your PC?
Facing issues while downloading and installing the Air Hawk 3 game on your Windows PC? Here are the best download and installation guides you will find:
Step 1: Go to the main download page for Air Hawk 3 from the search box in the top-right corner.
Step 2: After the webpage is loaded, click on the download button.
Step 3: Once the installer is downloaded, go to the file location and double-click on the exe file to start the installation process.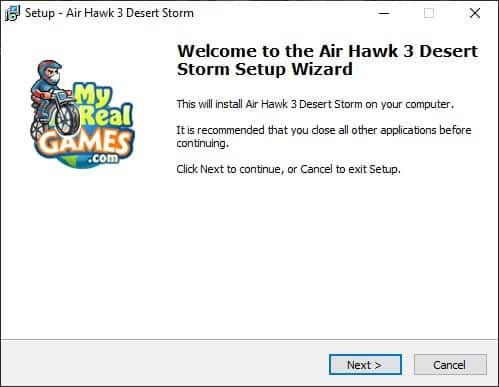 Step 4: Click next to go on to proceed. Accept the terms of the agreement and press next again.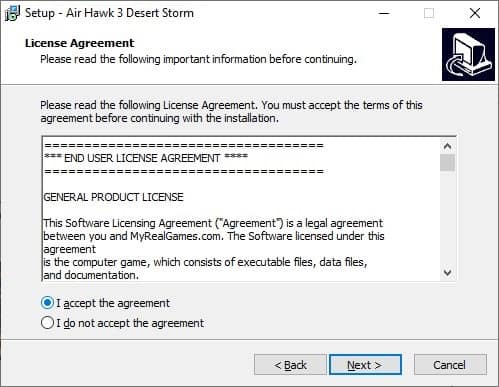 Step 5: Select the file destination depending on your storage. Click next.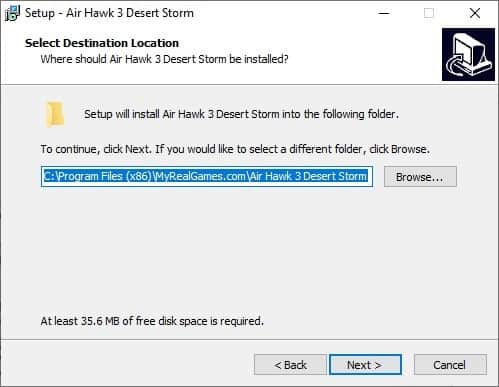 Step 6: Choose the start menu folder location and press next.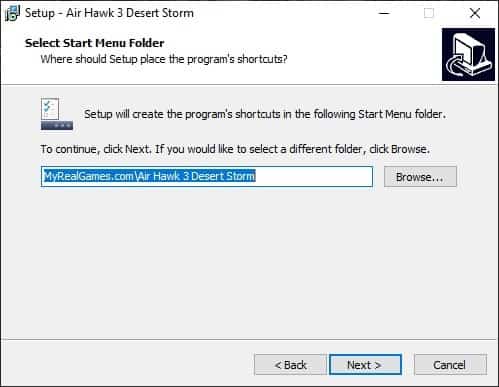 Step 7: Press Install and wait for the installation to finish.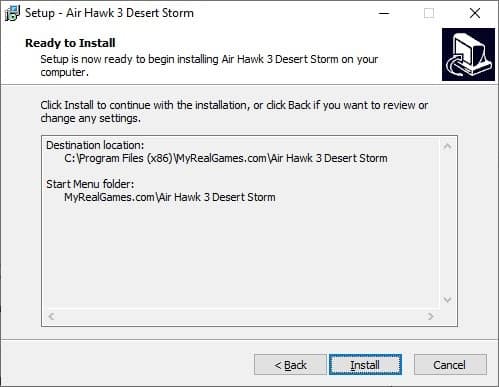 Step 8: Once the installation is done, you can now launch the game and enjoy!
Pros of Air Hawk 3
Tons of game levels
Enjoyable animation with easy-to-use controls
Different game modes
Free to play
Cons of Air Hawk 3
The gameplay is very simple
Animation and VFX leave more to be desired
FAQs
What kind of missions can I expect in Air Hawk 3?
Air Hawk 3 offers a diverse range of missions, including air-to-air combat, ground attacks, escort missions, and more. The missions gradually increase in difficulty, providing a challenging and engaging gameplay experience.
Can I play Air Hawk 3 with a controller?
Yes, Air Hawk 3 supports controller gameplay. You can use a compatible controller to enhance your gaming experience.
Can I play Air Hawk 3 without an internet connection?
Yes, Air Hawk 3 offers offline gameplay options, allowing you to enjoy the game without an internet connection. However, certain features, such as multiplayer matches, may require an internet connection.
Final Remarks
Overall, it's sufficient to say that Air Hawk 3 has seen better days in the past. However, if you are up for the nostalgia trip with gameplay that will bring back childhood memories, then surely you can try this game in 2023!
So, download the game from Nearfile now!
Apps Informations
---
App Name
Air Hawk 3
File Name
air-hawk-3-desert-storm.exe
File Size
18 MB
VirusTotal Hash Code
100fbe60d5fa6d3ee364e65312f419b2425cf4e43ac40d693726ba7ce2f2ad81
VirusTotal Scan Report
Operating System
Windows 2000 / Vista / Windows XP / Windows 7 / Windows 8 / Windows 10 / Windows 11
Date Published
04, July 2023
Date Modified
04, July 2023
Category
License
Free
Publisher
Alternatives of Air Hawk 3
Comments
Let us know about your thoughts