Which is Better LDPlayer or Noxplayer?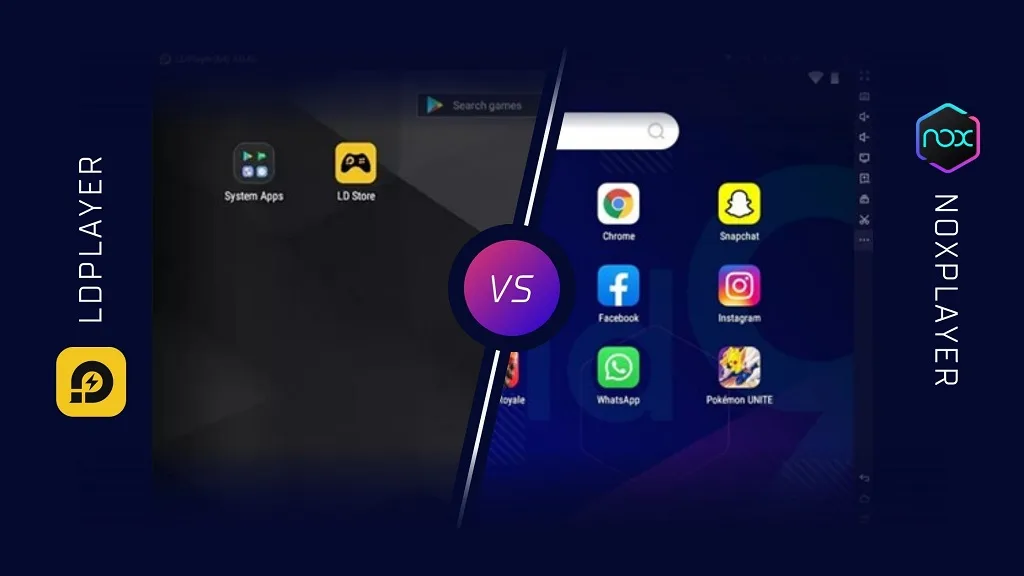 In the race of emulating the best Android experience on Windows PC, many achieved greatness. Among them, LDPlayer and Noxplayer are one of the most notable names you'll encounter.
However, which one is better: LDPlayer or Noxplayer?
If you are looking for the best performance, LDPlayer can deliver the most balanced performance. However, in terms of UI/UX experience, Noxplayer has cleaner and more stable adaptability with users.
So, depending on your need, the better emulator may differ. That's why you need to know further about these two applications to make a proper decision!
Features of LDPlayer
Here are the most notable features of LDPlayer that are loved by many users-
High-Performance
LDPlayer is optimized for gaming and provides high frame rates and smooth gameplay.
Efficient Usage
This emulator uses advanced technology to minimize the load on the CPU and GPU while maintaining peak performance. So, you don't have to worry about losing FPS or lags.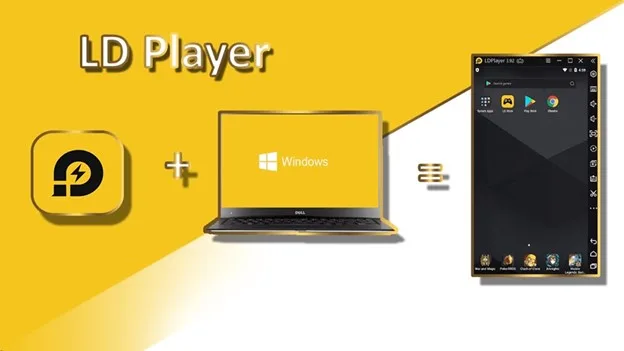 Multi-Instance Function
LDPlayer allows you to run multiple instances of the emulator at the same time, which means you can play multiple games or use multiple apps simultaneously.
Customizable Settings
LDPlayer offers a lot of options to customize the emulator settings, such as CPU and RAM allocation, resolution, and graphics rendering mode.
Support for Keyboard and Mouse
LDPlayer supports keyboard and mouse input, making it easier to play Android games that require precision and quick reflexes.
Screen Recording
LDPlayer has a built-in screen recording feature that allows you to record gameplay and share it with others.
Features of NoxPlayer
Want to know more about the features of Noxplayer? Here are the most amazing ones for you-
Android Emulation
NoxPlayer allows you to run Android apps and games on your computer, providing a
virtual Android environment.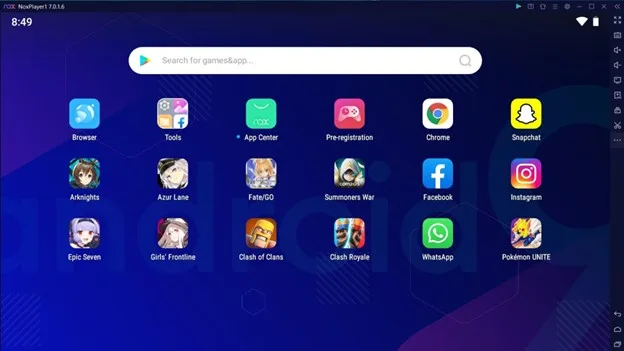 Wide Compatibility
The emulator supports a wide range of Android apps and games, including those that
are not available in your country.
Supreme Performance
NoxPlayer is known for its fast performance, allowing you to run multiple apps and
games at the same time without any lag or slowdown.
Keyboard Mapping
The application allows you to map keyboard keys to Android game controls, making it
easier to play Android games on your computer.
Multi-instance Manager
NoxPlayer allows you to run multiple instances of Android simultaneously, which is
useful for running multiple apps or games at the same time.
Screen Recording
NoxPlayer provides a screen recording feature, allowing you to record your Android
screen activity with audio.
File Sharing
NoxPlayer provides a file-sharing feature, allowing you to share files between your
computer and the Android virtual device.
Overall Comparison of LDPlayer & Noxplayer
While the features list doesn't reveal all the differences that you want to know, here you will find them all. But first, check out this comparison table between LDPlayer and Noxplayer to know the basics-
| | | |
| --- | --- | --- |
| Feature | LDPlayer | NoxPlayer |
| Compatibility | Supports Android 5.1 and above | Supports Android 4.4 and above |
| Performance | Good performance on most devices | Good performance on high-end devices |
| User Interface | Modern but has a learning curve to it | User interface is easy to use |
| Efficiency | More efficient in the CPU & GPU usages | RAM-hungry and CPU-intensive |
| Pricing | Free to download | Free to use |
Performance
In terms of performance, LDPlayer is suitable for both low-end and high-end PCs to deliver top-notch gaming experience. Offering two different emulators for users, LDPlayer is more power efficient and well-performing.
Noxplayer is also good at offering tons of gaming options to boost performance. However, it falls short of LDPlayer when it comes to delivering raw power.
UI/UX
As mentioned before, Noxplayer has a more appealing UI with vibrant colors and settings built-in. LDPlayer is also decent with varieties of tools and key mapping settings but can't match the level of Noxplayer.
Noxplayer provides a better and more adaptable interface that you will like instantly!
Efficiency
You obviously don't want to lose too much power while using an emulator right? If efficiency is your concern, then you have to try LDPlayer as it's the more efficient one when it comes to power consumption.
On the other hand, Noxplayer does not have any dedicated efficiency measurements to counter power consumption like LDPlayer. So, the choice becomes quite simple when efficiency is your priority.
System Requirements
Here is the requirements comparison of LDPlayer and Noxplayer-
| | | |
| --- | --- | --- |
| | LDPlayer | Noxplayer |
| Operating System | Windows XP / Win7 / Win8 / Win8.1 / Win10 | Windows 7 or macOS 10.9 |
| Processor | Intel or AMD CPU Processor | Intel Core i5-4460 or AMD FX 8320 CPU |
| GPU | Any | GeForce GTX 460 or Radeon R7 250 GPU |
| RAM | Minimum 2GB of system memory | 8 GB of RAM |
| Storage | Minimum 36GB of free hard disk space | 64 GB of disk space |
| Additional Requirements | Hardware Virtualization Technology (Intel VT-x/AMD-V) enabled in BIOS | None |
FAQs
How do LDPlayer and Noxplayer compare in terms of performance?
LDPlayer is generally considered to be more lightweight and faster than NoxPlayer. Additionally, LDPlayer has better support for high-performance games and offers higher FPS rates compared to NoxPlayer.
Which emulator is better for gaming, LDPlayer or Noxplayer?
Both are good for gaming with LDPlayer having the edge in performance and efficiency. However, Noxplayer is able to run all the popular gaming titles without any difficulties.
Can LDPlayer and Noxplayer run on Mac or Linux operating systems?
Yes, both LDPlayer and NoxPlayer can run on Mac and Linux operating systems. LDPlayer supports macOS and Ubuntu, while NoxPlayer supports macOS and various Linux distributions such as Ubuntu, Debian, and CentOS.
What are the security and privacy features of LDPlayer and Noxplayer?
Both emulators offer several security and privacy features to protect users from potential threats. These features include the ability to encrypt virtual disks, secure network connections, and restrict app permissions to prevent unauthorized access to sensitive data.
Conclusion
Finally, to conclude everything, LDPlayer has more reasons for users to download and use it. Its low power consumption, higher performance, and wide range of compatibility make it more enticing to users.
Still, if you prefer Noxplayer, you're not losing on any features or customizations. So, the choice is yours!
Comments
Let us know about your thoughts