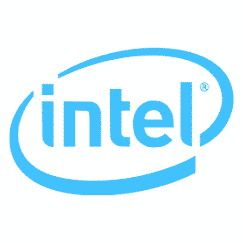 7.6.0.37
Publisher:
freeware
Download from Official Server
If you face any issue when downloading this software please report it so that we can keep our website clean and safe.
All you need to know about this Download
After clicking on start download, this application will start downloading from Official Server
This software is untouched and it is same as you can find on the official website. We don't modify any downloads.
This software is scanned using 59 antivirus apps (Check VirusTotal Scan Report)
Intel Extreme Tuning Utility is software that can help you to tune up the overall performance of your computer very easily. It is software made in such a way that any new or old Windows user can easily tune up their PC or overclock with it. The size is very low and the software is totally free to use on your Windows. See Performance If you want to see the performance of different parts of your CPU as well as part by part, then you can use it easily. It shows many parts like Graphics Card performance, Cache performance as well as the core performance of your processor. Intel Extreme Tuning Utility Advanced Tuning Compatibility The software has many versions. You can use it from core i3 to core i9.…
Read More>>
Latest Apps

Half-Life 2 is the sequel to the highly acclaimed game, Half-life. The game follows the previous story with the events followed up 20 years later. However, the plot quickly turns…

Sideloadly is a tool for iOS users for loading apps from external sources. We all know that iOS devices do not allow their users to load apps from any other…
App Informations
Intel Extreme Tuning Utility
Windows 7 / Windows 8 / Windows 10 / Windows 11
System Tuning, Benchmarking
a6abe038954fed536f60004da0caaee80144eaec1e1534af930c891d167016d4
Why Choose NearFile.Com
Securely download your desired software from our secure website.
This software is 100% safe and it has been checked using the VirusToral Virus Scanner.
We serve downloads from the official sites. We don't bundle or modify the software in any way.