iBoysoft Data Recovery 3.6
iBoysoft Data Recovery 3.6 Download for Windows 11, 10, 8, 7 (64 or 32) bit PC. Free download the latest version 2023 of the software from NearFile.
Technical Details
App Informations
App Name
iBoysoft Data Recovery
File Name
downloadfile.php?p=datarecovery&d=notrial_product
VirusTotal Hash Code
94b1e9ae21a7d25ca089c89eab0a613b7108b8798e68a393acd480bb26ee5d22
Operating System
Vista / Windows XP / Windows 7 / Windows 8 / Windows 10 / Windows 11
Date Published
14, October 2022
Date Modified
20, October 2022
About
iBoysoft Data Recovery free download for PC Windows (10/8/7/11)
File recovery is one of the most sensitive tasks to handle. And a very low number of applications can actually do that with reassuring credibility. In the midst of suspicious software, iBoysoft Data Recovery comes as nothing more than a blessing.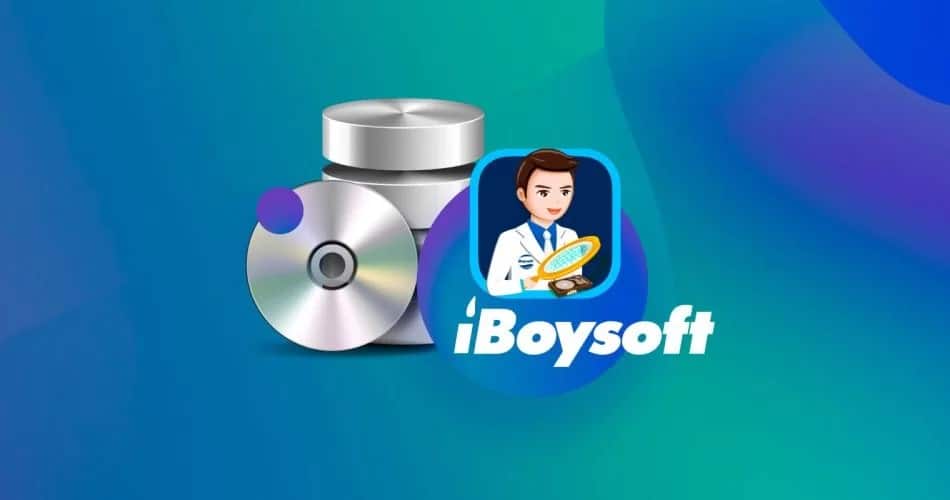 But does it really work with any type of data recovery? Or are there certain limitations that you need to know beforehand?
Well, let's find out!
Features of iBoysoft Data Recovery
Want to know more about the software so that you can perfectly gauge out whether to use this tool or not? Then, let's go through the different features of iBoysoft Data Recovery to get a proper idea-
Speedy File Recovery
Obviously, the tool has to have the best possible file recovery system, right? Well, let me just jolt down all the file recovery it offers-
BitLocker data recovery, RAW partition data recovery, deleted file recovery, Recycle Bin recovery, formatted/corrupted drive recovery, virus infection recovery, and more.
As you can see, the tool is more than enough to fix all of your concerns regarding file recovery. So, you just have to be patient while the software recovers all your data.
Guaranteed File Recovery Rate
Most recovery software fails to recover all the data that you actually want. However, iBoysoft Data Recovery for Windows ensures 99% of data recovery without any issues. You can get your lost files in minutes if you use iBoysoft.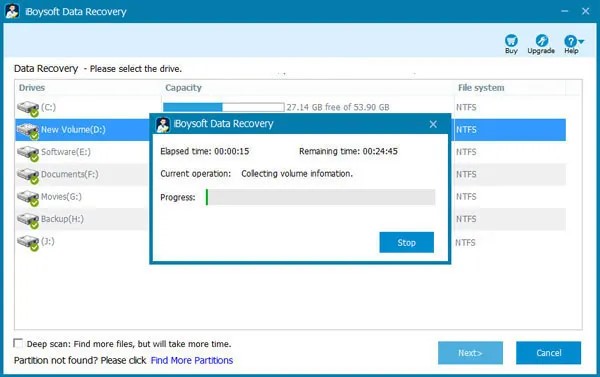 Note: File recovery is only possible for any unintentionally removed files or formatted disks. You can't recover data from a physically damaged hard drive.
Safe for Work
For an application that can recover your files, ensuring the best security has to be the top priority. Well, let me just say that you don't have to worry about safety with iBoysoft Data Recovery.
It uses several encryption and security protocols to protect and secure your recovered files. Also, the tool does not include any harmful malware that can breach your computer.
Incredible File Format & System Support
If the recovery tool does not have good file format or system support then there's no point in recovering anything, right? That's why iBoysoft Data Recovery has almost every type of file support. For example, DOCX, XLS, XLSX, PPT, PDF, PDA, CRW, JPEG, PNG, PSD, and many more.
Not only that, but the system support is also commendable. NTFS, FAT, FAT32, and exFAT are some of the supported file systems that you can recover with this software.
Long Range of OS Compatibility
Apart from having tons of file format support, the software does not shy away from adding a long list of OS support as well. You can easily run this tool on all Windows OS starting from Windows XP.
Pros of iBoysoft Data Recovery
The almost flawless data recovery process
Partition recovery
Compatible with most Windows OS
Free to use
Cons of iBoysoft Data Recovery
The software does not guarantee 100% file recovery
The tool does not work when the hard disk is physically damaged
FAQs of iBoysoft Data Recovery
What is iBoysoft Data Recovery?
iBoysoft Data Recovery is a recovery utility that can recover your deleted or formatted files. You can use this tool on most of the Windows versions available currently.
Does iBoysoft data recovery work?
Yes, iBoysoft Data Recovery works well enough to recover 99% of lost data without any damage.
How do I use iBoysoft Data Recovery?
After downloading and installing iBoysoft Data Recovery, launch the application. You'll find the software interface listing three data recovery modules. Select one data recovery module based on your data recovery needs, such as the Data Recovery module, choose the target drive, and click on the Next button. After the scan is complete, you'll see the scanning results including your deleted or lost files. You can now recover those files.
Is iBoysoft Data Recovery Free?
iBoysoft Data Recovery offers a free trial version. So, you can download it to see the data recovery possibilities without any hesitation.
Conclusion
Finally, the moment to choose your pick. In my limited usage, I can, without any doubt, recommend this software to recover your long-lost files or documents. Some files might not be fully recovered but still, it does a good enough job to make sure you get most of your files back.
So, get this free software now and forget worrying about deleting your files ever again.
Alternatives
Also, check the alternatives of iBoysoft Data Recovery
Comments
Let us know about your thoughts