TLauncher is open for all emulator software specifically made for Minecraft. It is easily downloadable on many operating systems and platforms. The users won't miss out on any features rather than their game will be boosted more and more.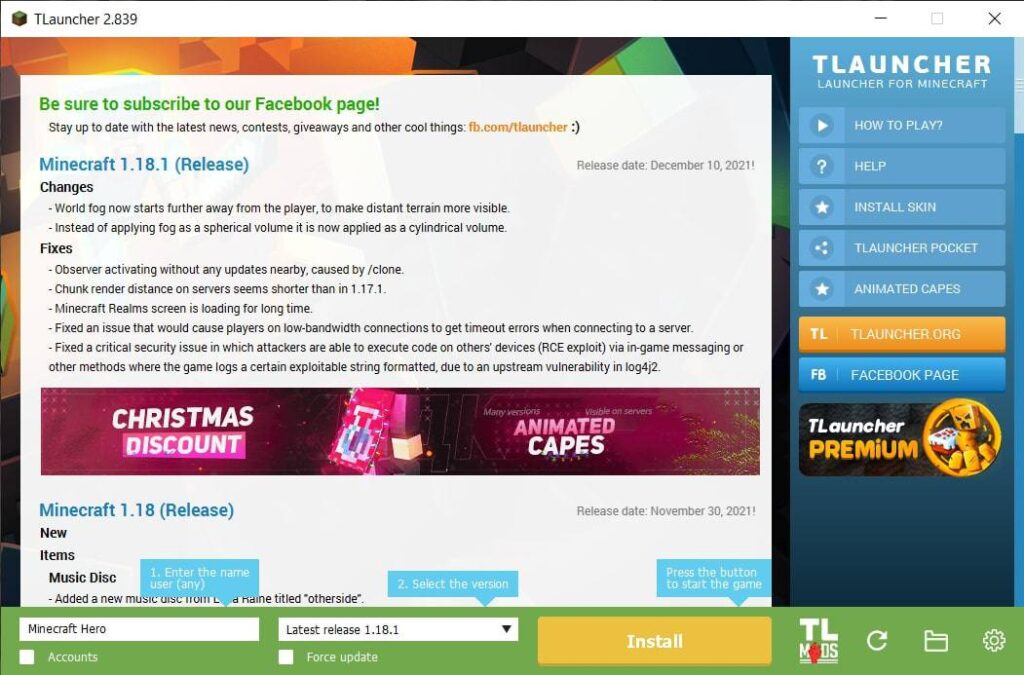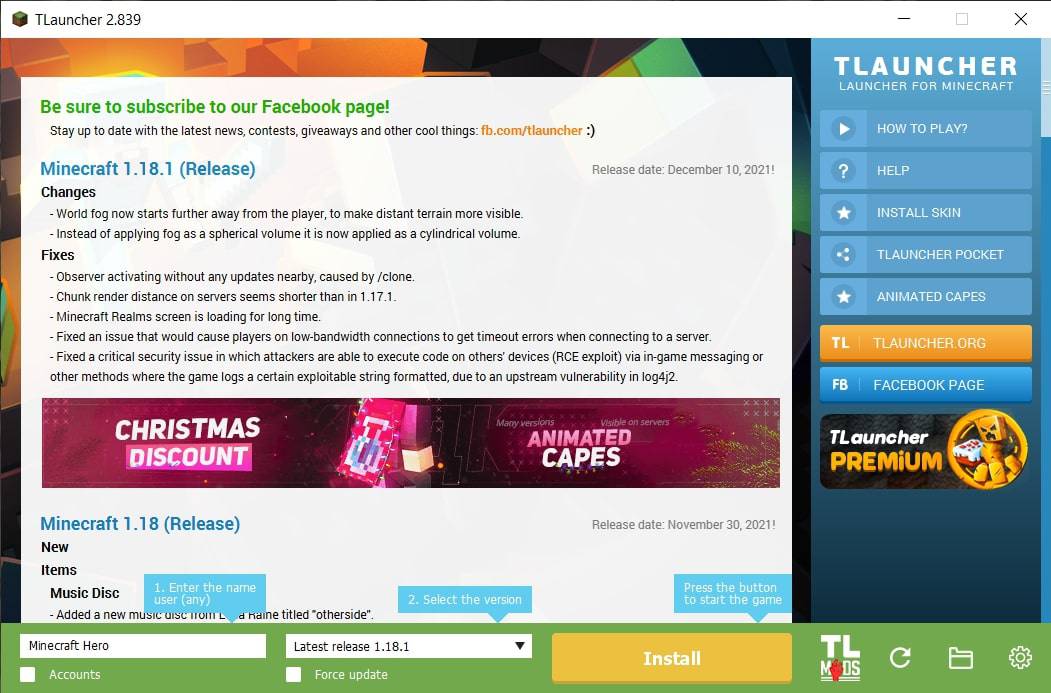 The launcher is very simple, and anyone who hasn't played Minecraft can get a taste. While the software offers cracked servers and multiple versions, it is completely customizable and open for modification. Adding FPS boost, maps, resources, and many more unique features are available for gamers.
While the users won't be able to connect to the online version because it is a mod, the game is playable in local multiplayer or offline mode. The enhanced gaming experience makes up for that one tiny drawback.
Play All Versions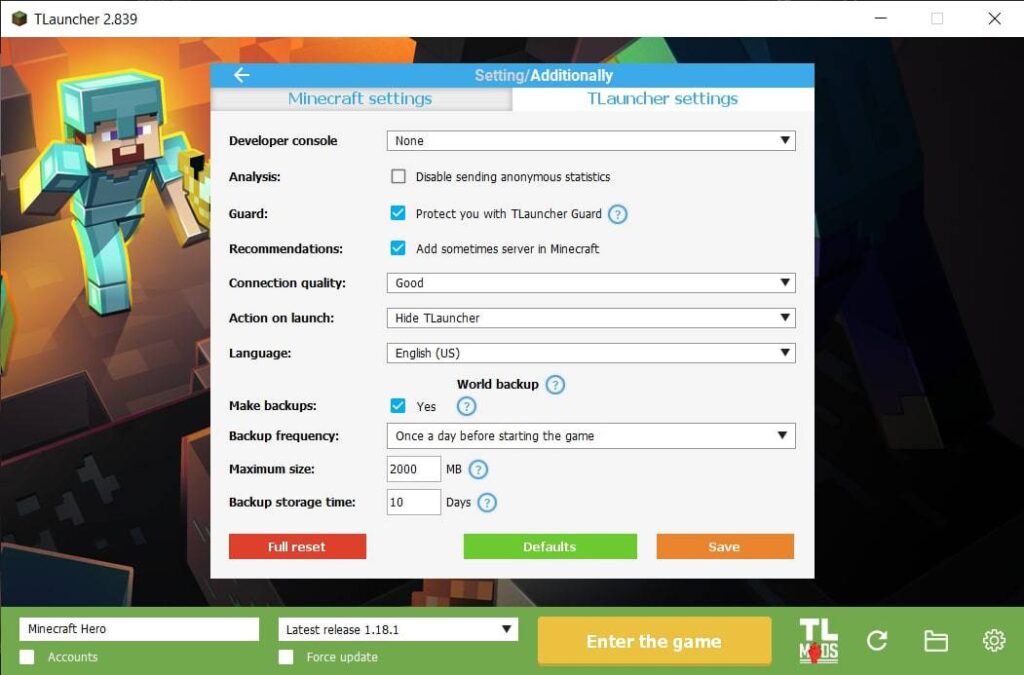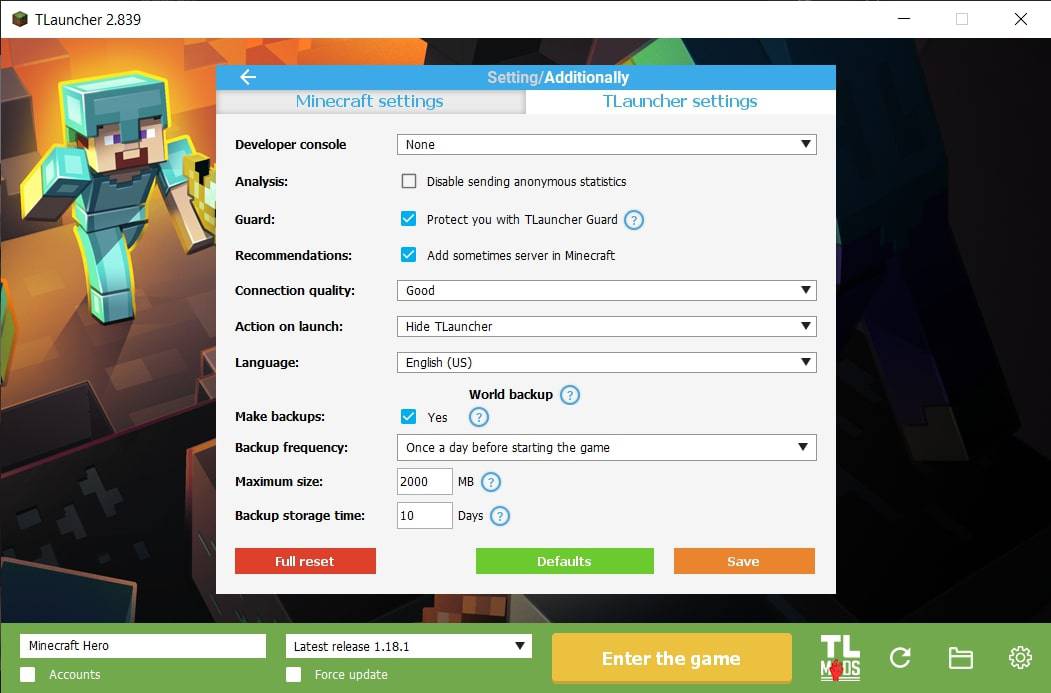 Alpha, Beta, Snapshots – play all of your favorite versions of Minecraft without changing your launcher. Get the latest release as fast as possible and embark on a new journey with the updated version. TLauncher offers the cleanest Minecraft from the official servers.
One-Click Optimization
Forge and Optifine are two crucial components to run the modded version of Minecraft. Without using this software, the users have to download the files manually to optimize the game and boost the FPS. However, TLauncher does everything in one click without wasting any time.
Licensed Account Support
If you have purchased the Minecraft official version and want to continue your journey with this launcher, you can surely do so. Log in with your licensed account, and the request will be sent in an encrypted form to the developers for approval. Once approved, access your ID without any problem.
Unlimited Customization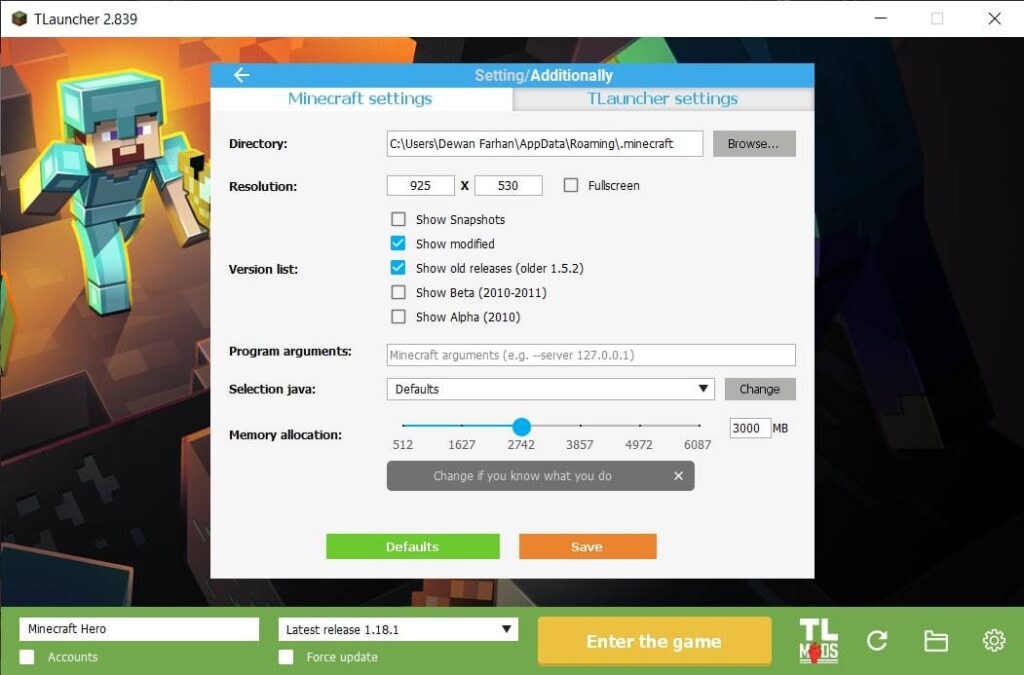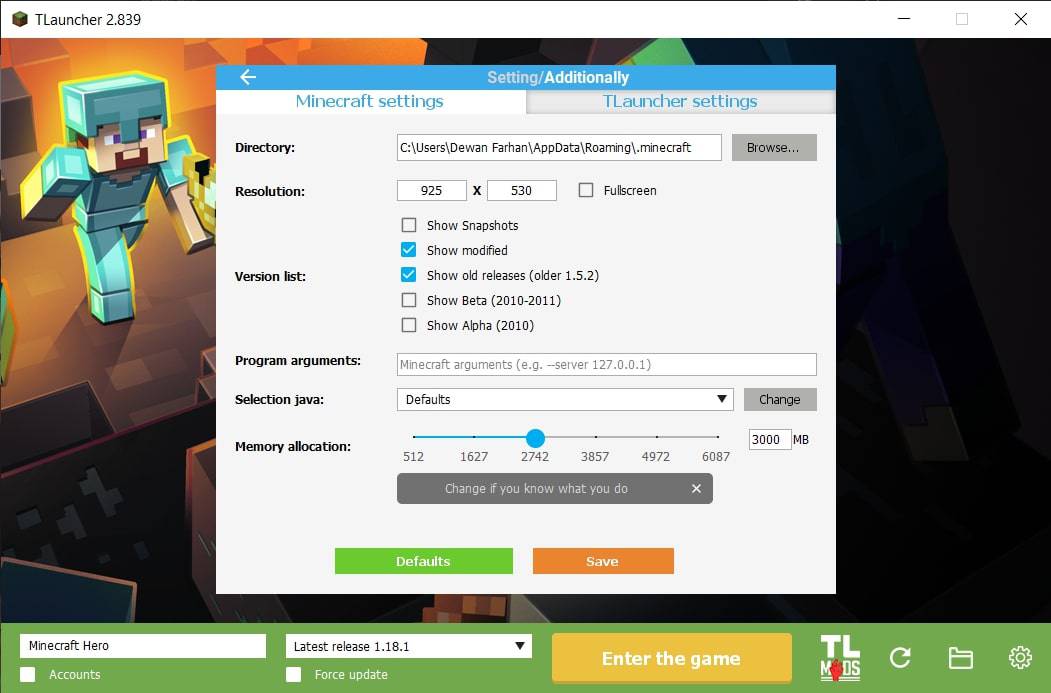 Mods, skins, beta version – everything a gamer can dream of, is available for free access with this application. The unique mod pack system allows every user to go through a multitude of combinations to create their own. You can check the compatibility and user experience before you try it yourself.
Reliability & Customer Support
As a dedicated Minecraft launcher, the software ensures the best support for its users. The continuous development and updates improve the gaming experience. The community is always welcome for their feedback and support. 
Pros
Simple, Minecraft-style interface
Tons of customization (mods, skins) options
No cost to download
Regular updates and quick installation
Cons
Only playable in the local multiplayer mode
FAQ's
Is TLauncher illegal?
The software is definitely not illegal if you are using it to play your purchased Minecraft version. However, the use of the Minecraft game for free without any licensing can violate copyright laws.
Is Minecraft free with TLauncher?
The direct answer to this question is yes, Minecraft is free with Tlauncher. The software supports many versions of Minecraft for gamers to enjoy. So, you can play the game without any problem.
How do I download TLauncher to my computer?
All you have to do is click on the download button you see on this website. The download will take just a few clicks and moments. We don't charge any fee for all the applications on our trusted website.
Why is TLauncher cracked?
TLauncher is a free-to-download launcher that supports many versions of Minecraft. The reason behind being cracked is to support all the additional features and multiple cracked servers.
Our Opinion
In our personal experience, the launcher definitely improves the overall gameplay by adding an FPS boost, mods, skins, and other customizations. Unfortunately, the online version is not playable, but other than that, the software offers all the features gamers can ask for. We highly recommend this launcher for an awesome Minecraft experience.