Angry Birds Rio 2.2.0
Publisher:
Rovio
License: Trial
Angry Birds Rio 2.2.0 Download for Windows 11, 10, 8, 7 (64 or 32) bit PC. Free download the latest version 2023 of the software from NearFile.
Technical Details
App Informations
File Name
angry_birds_rio_setup.exe
VirusTotal Hash Code
a6198286405d26281a6b4f5a3554fc63fd4b7d8c482a8047fd49760bcd3d6fdb
Operating System
Windows 7 / Windows 8 / Windows 10 / Windows 11
Date Published
26, December 2021
Date Modified
17, October 2022
About
Angry Birds Rio free download for PC Windows (10/8/7/11)
Angry Birds has its own genre. The slingshot game made the entire game community mad with its new approach. If you can throw the birds perfectly, then you get to score. Easy and fun all the way. Angry Birds Rio is the second game launched by the Angry Birds Franchise. From launching, it has made the whole gaming community its fan!
Angry Birds Rio was first launched for Android, iOS, and Mac. Then it was launched for Windows. It is fun to play on the PC. If you know what I mean. You can download and play right away if you have the right configuration. But if you want to play angry birds android games, then you need to install bluestacks to do that.
Rovio Entertainment is the original publisher of this marvelous puzzle video game.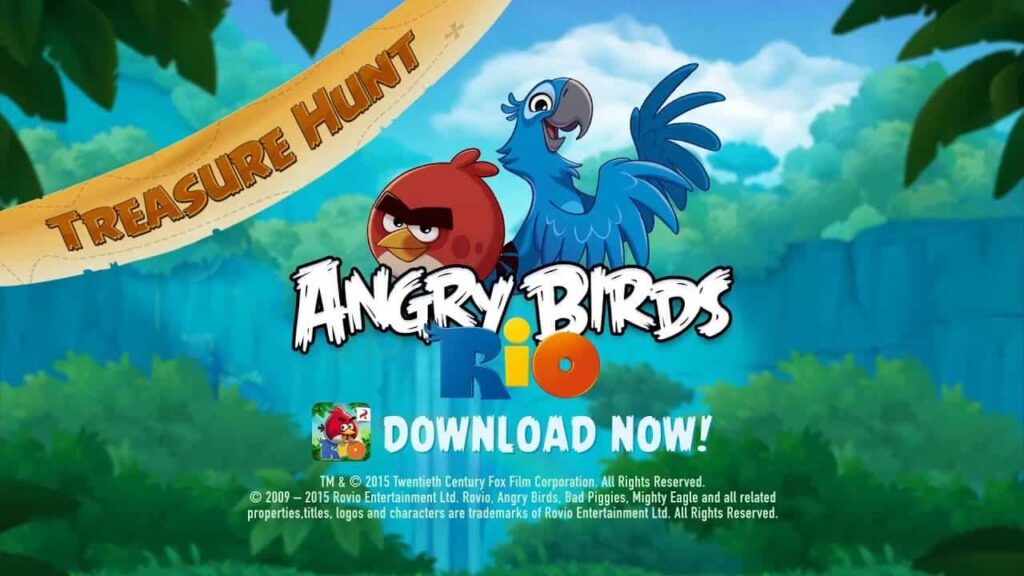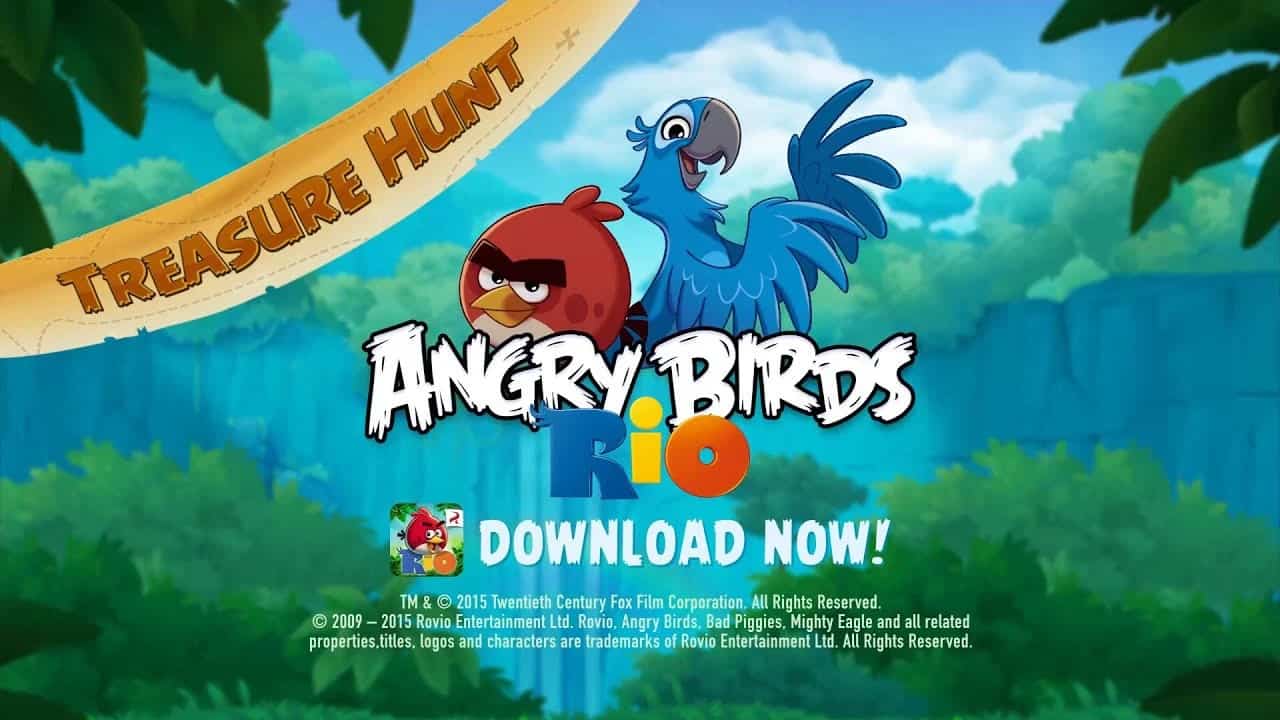 The Plot
The original plot of Angry Birds is mixed up with the plot of "Rio" to create this puzzle video game. From Piggy Island, Red and other angry birds are deported to Rio where they meet Luiz, Nigel, and other characters from the Rio movie. There they fight against the villains, mainly Nigel and the Marmosets. Their main goal is to free Jewel and Blu.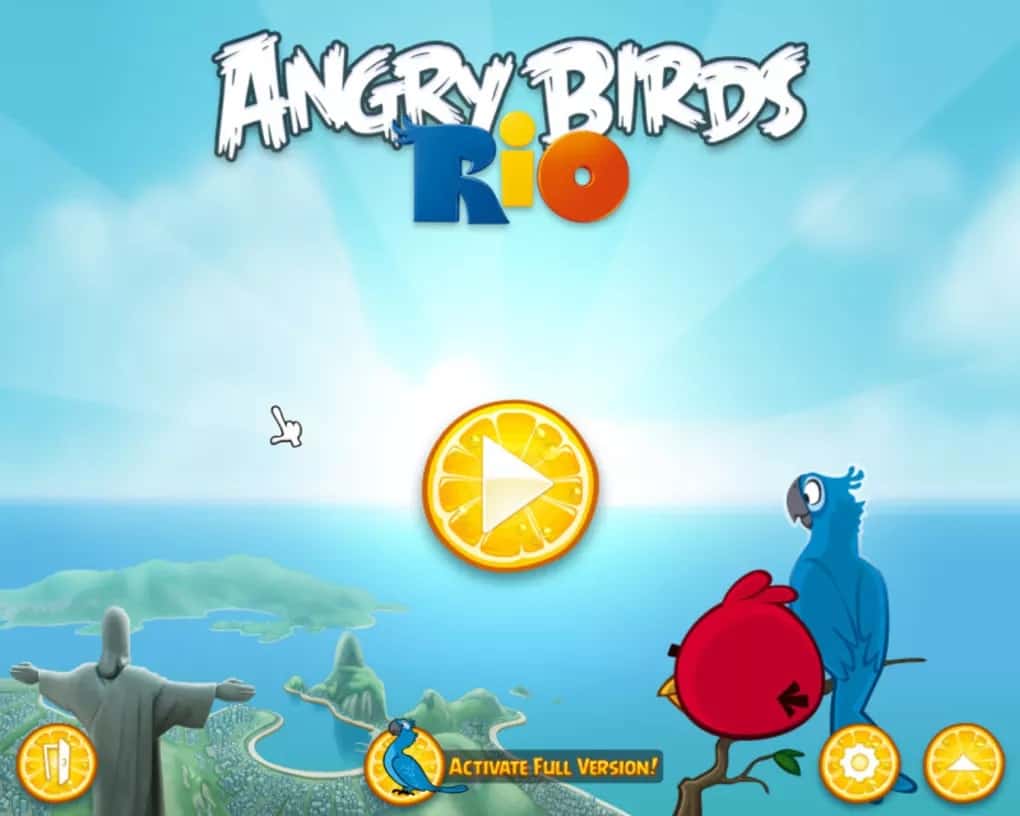 Gameplay
Angry Birds Rio for PC is a video puzzle game where you can use a slingshot to throw a bird or birds to break the balance of puzzles for a result. If you pass a level to destroy the puzzles by hitting the bird/birds at the right angle, then you will be able to move to the next stage.
Otherwise, you will fail and will be prompted to play the stage again.
Different characters have different powers, to begin with. And the puzzles have different weaknesses to break which makes the game fun and interesting to solve.
Features
New Characters
Like the main game, this version has some old characters. But as villains, you will get monkeys called the Marmosets associated with the "Rio " movie, rather than pigs like the original version of the game. Besides, you will get Nigel, Blue, Nigel, and Luiz like the main "Rio" movie to play with. Red, The blues, Matilda, and the Flock are also available in this game.
Obstacles
The game has many new obstacles like Balloons, Wood, Sand, Stone, etc. Certainly, they are more fun than the previous version of the game.
Music
The music took a turn on this version of the game. The originality was maintained. But it includes a new Cuban touch which is very fun to listen to. Let's face it, Angry Birds games are always fun to listen to when it comes to music.
Minimum System Requirements for Angry Birds Rio
Windows: 7 or Vista is the best minimum OS for Angry Birds Rio for PC
Processor: Minimum 1 GHz Processor
RAM: Minimum 512 MB RAM is Necessary
Video Card: Minimum 128 MB Video card
FAQ's on Angry Birds Rio
Is there a PC version of Angry Birds?
Yes, Angry Birds Rio for PC is a PC version of the popular game Angry Birds Rio. Although production PC versions of Angry Birds games have been stopped, you can still play the released version of Angry Birds Rio for PC.
When was Angry Birds Rio removed?
Angry Birds Rio for Android was discontinued and removed from the play store. Right now you can have it on the Amazon app store. It was removed because of licensing issues in February 2020. 
How can I play Angry Birds on PC?
You can play Angry Birds games on pc with the help of BlueStacks. Download it, and install it on your PC. Run and search for Angry Birds games. The software helps you to play most of the android games on PC.
Is Angry Birds Free on PC?
Angry Birds is free to play on PC. Although you may be prompted from time to time to buy things from the "Shop". But the main game is free to install and play till now.
Conclusion
Angry Birds Rio for PC is a good game in the Angry Birds franchise. It was developed with the association of 20th Century Fox and Blue Sky Studios. You can play it for fun and enjoyment.
Alternatives
Also, check the alternatives of Angry Birds Rio
Comments
Let us know about your thoughts