Asphalt 8: Airborne
(111 votes, average: 4.91 out of 5, rated)
Asphalt 8: Airborne free download for PC Windows (10/8/7/11)
Asphalt 8 is one of the most popular racing games for cars. It is an exciting version of the Asphalt franchise which you can easily download on your PC and start playing. The feel of speed and absurd graphics design will mesmerize you without any doubt.
Features
Vehicles
Asphalt 8 has more than 300 cars to play with. Dodge Dart GT, Audi R8 e-Tron, Mercedes-Benz Vision EQS, Cadillac ATS, XTS, Suzuki GSX R750 – all the top dogs in the car genre are here for you. You can choose any of the cars to play with among all these stunning options. Get the same feeling as driving a car in real life.
Realistic Vehicle Sounds
Asphalt 8 is crazy famous for realistic vehicle sounds. Engine sounds and the cars racing sound are closest to the original ones. Pre-race revving, High Performance, Regular, Electric, as well as Muscle sounds, are available for the cars in the system.
Tracks
There are 7 tracks in the Asphalt 8: Airborne for PC you can play on. The vehicles will run well on any of the tracks. There are tracks about the space, aquarium, and even real-life race tracks. The fun cannot be described in words.
Comparatively Low Configuration
The game Asphalt 8:Airborne for PC needs a comparatively low configuration for playing on the PC. You need only 2 GB ram and less than 1 GB of space on your PC to run and play this exclusive game.
Aerial Stunts
The reason it is called airborne is that in this Asphalt game, you can perform high-quality air jumps and stunts. The feature is mind-blowing and can grab the attention seconds you start to play.
Multiplayer Games
You can have a multiplayer experience while playing this game. A high-octane multiplayer experience can be enjoyed in this game. The cool feature lets you enjoy it with your friends.
Offline
The game can be played totally offline. You do not need an internet connection to play Asphalt 8: Airborne for PC. As a result, you can just download, install the game and start playing on your PC.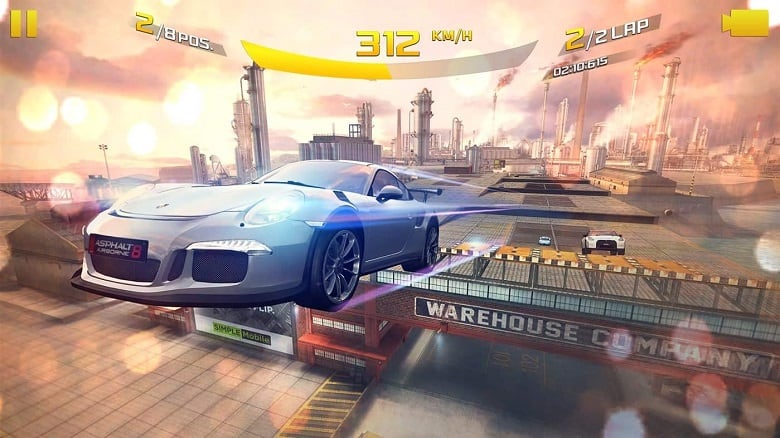 System Configuration for Asphalt 8: Airborne
Windows: 10, and 11 are recommended
RAM: Minimum 2 GB
HDD: Minimum 800-900 MB space is required
Direct X: 11 feature 9.3
FAQs on Asphalt 8: Airborne
Can I get Asphalt 8 on PC?
Yes, Asphalt 8 can be run on a Windows PC and you can play it without any problem. The game requires Windows 10 or higher configuration with a minimum of 2 GB of RAM to run smoothly. Enjoy the game of racing on your PC with high-quality graphics and multiplayer options.
How many MB is Asphalt 8 on a PC?
Asphalt 8 on PC needs 800 MB of space. You can have a minimum of 1 GB of space to run it smoothly on your PC. You will also need a minimum of 2 GB RAM to run on your PC. It is fun to play.
How can I download Asphalt 8 on my laptop?
You can download Asphalt 8: Airborne on your laptop from our site or any trusted site. Do not download from just any site. You may download adware and malware with the games that may harm your PC.
Is Asphalt 8 offline for PC?
Yes, you can download Asphalt 8 and play offline on your PC. This is a very cool game with multiplayer options enabled. It has 75 tracks and more than 300 vehicles to play with. It is a good racing game.
Is Asphalt free on PC?
Yes, Asphalt 8: Airborne is free to play on your PC. You do not need to pay for playing it on your PC. You can also download and play offline with your friends through the multiplayer option.
How much RAM does Asphalt 8 require?
Asphalt 8 requires a minimum of 2 GB RAM to run on your PC. It is 800 MB and needs a minimum of Windows 10 to run. You can play it with your friends offline if you want.
Our Usage
It is indeed a cool game and you should try it for once. The main fun is to play with your friends through the multiplayer option.
Screenshots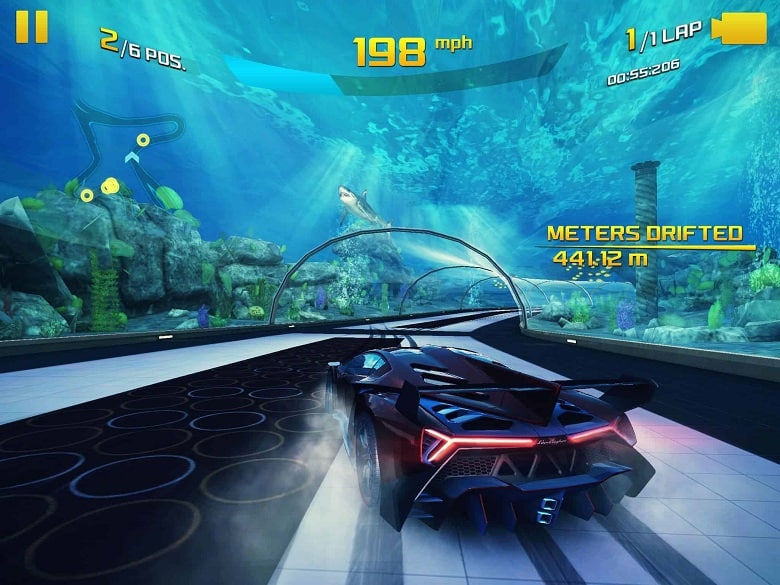 Apps Informations
---
App Name
Asphalt 8: Airborne
File Name
asphalt-8-airborne-on-pc.html
File Size
1 GB
Operating System
Windows 7 / Windows 8 / Windows 10 / Windows 11
Date Published
06, May 2022
Date Modified
06, April 2023
Category
License
Freeware
Publisher
Alternatives of Asphalt 8: Airborne
Comments
Let us know about your thoughts