MSI App Player vs GameLoop – PUBG and Free fire Game.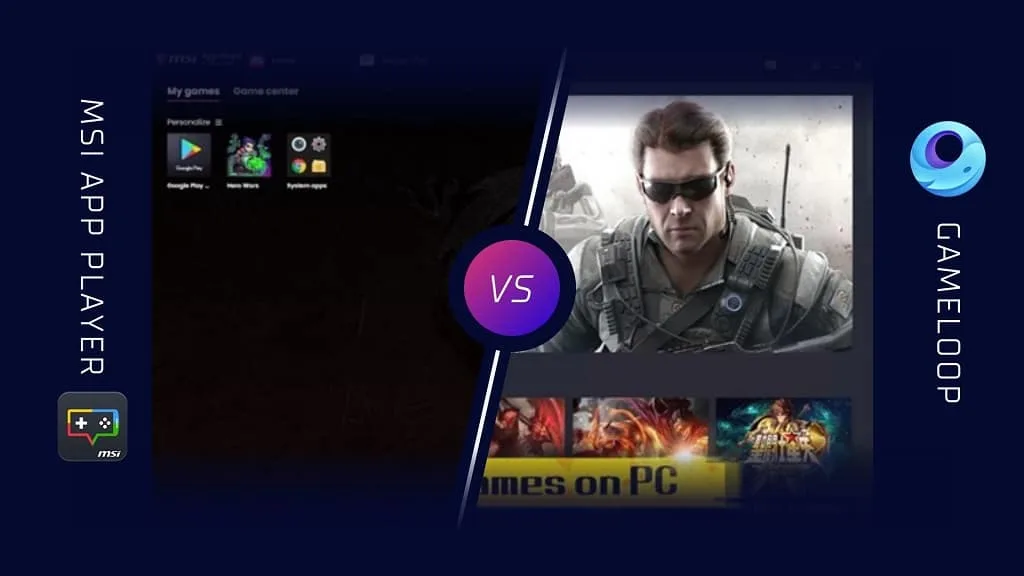 MSI App Player and GameLoop are both two heavyweights when it comes to emulation services. However, it's tough to tell which one is the best for gaming, emulation, and other interesting features.
So, between MSI App Player Vs GameLoop, which one should you choose?
Depending on your usage and preference, you can choose any one of them. They share some similarities like offering good performance, compatibility, and overall gaming experience. However, objectively, GameLoop is more advanced in providing a better game library, and interactive UI.
Let's not dwell too much on this sneak peek and learn the in-depth features of these applications.
Features of MSI App Player
Want to know what you should expect from MSI App Player? Here are the detailed features to learn more about that-
Insane Gaming Performance
The gaming performance of MSI App Player is insanely good with better game support and higher refresh rates. The app player is optimized for gaming and provides high performance and fast response times.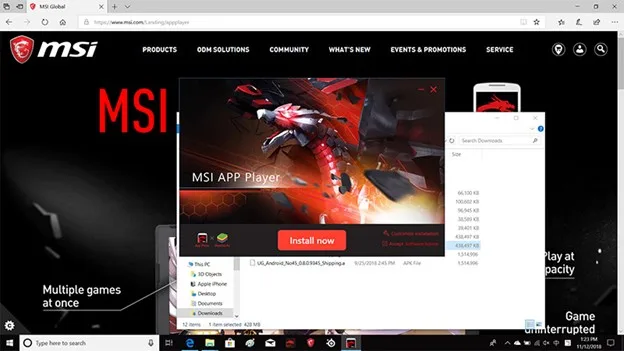 That allows users to enjoy a smooth and seamless Android experience on their PC.
Multiple Instance Mode
With the Multi-instance function, you can enjoy multiple apps or games at the same time. MSI app player goes above and beyond with your PC system and unlocks the most insane performance you can get.
However, don't think that your PC won't be able to handle multiple games at once. If you have the minimum requirements for running the application, you can push the limits of your gaming!
Customizable Key Mapping & Advanced Control
MSI App Player provides users with a range of customizable settings, such as screen resolution, key mapping, and CPU and RAM allocation. With that, users can tailor their experience to their specific needs and preferences.
Features of GameLoop
Here are all of the best GameLoop features you need to know-
Top-notch Performance
Being the official emulator for PUBG, Arena of Valor, and other heavy-hitting titles, you know that GameLoop can deliver on the performance.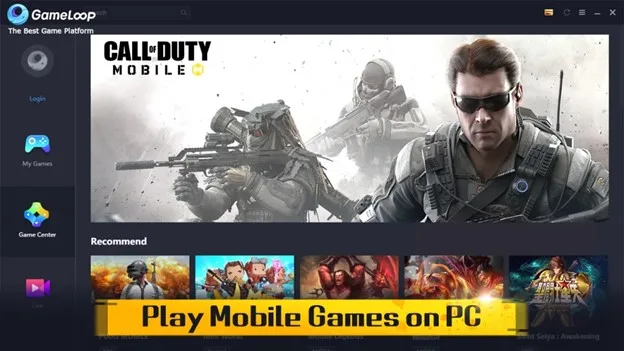 GameLoop is optimized for gaming and provides excellent performance, allowing users to play their favorite mobile games smoothly on their PC.
Fair Playing Ground
With its custom anti-cheat system, GameLoop protects its users to play in a fair environment where you don't have to think about hackers and cheaters. It has the lowest cheat rate in the emulation industry.
Massive Game Library
GameLoop has possibly the biggest game library you can find on any gaming emulator currently. Being the official PUBG and Arena of Valor emulator, it delivers more than enough to ensure gamers get full satisfaction playing any game they want.
Detailed Comparison Between MSI App Player & GameLoop
Now that you know about the basic features of these two emulators, let's compare the features head-to-head. Check out this cool comparison table to get a glimpse of their differences-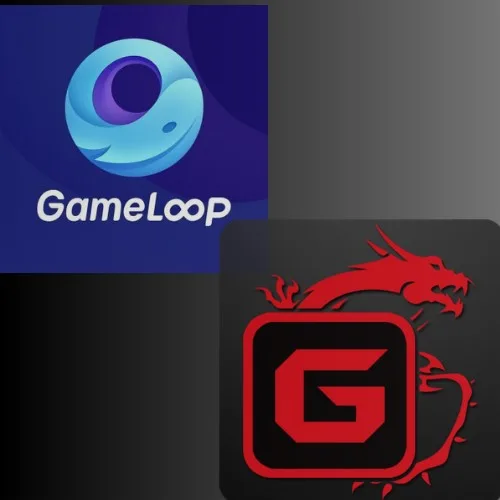 | | | |
| --- | --- | --- |
| Features | MSI App Player | GameLoop |
| Performance | Good | Good |
| Compatibility | High | High |
| Security | High | High |
| User Interface | Intuitive and easy to use | Fun and interactive |
| Game Library | Limited | Extensive |
| Additional Tools | Few | Several |
Performance
Both MSI App Player and GameLoop offer good performance. They are both designed to run Android games smoothly on your computer. However, if you want the best possible performance, then GamrLoop is the better pick.
Compatibility
Both emulators are compatible with a wide range of games. However, GameLoop offers more compatibility since it is specifically designed for gaming.
User Interface
Both emulators have an intuitive user interface that is easy to navigate. While MSI App Player is easy to learn and get into, users have found GameLoop to be the one that's more exciting.
Game Library
GameLoop offers a more extensive game library than MSI App Player. GameLoop has a large selection of games, including some of the most popular mobile games like PUBG, Call of Duty, and Free Fire. MSI App Player's game library is more limited.
Additional Tools
GameLoop offers several additional tools like a screen recorder, key mapping, and a game center. MSI App Player does not have any additional tools that can help you with the gaming experience.
System Requirements
Here is the requirements comparison of MSI App Player and GameLoop-
| | | |
| --- | --- | --- |
| | MSI App Player | GameLoop |
| Operating System | Windows 7 or higher operating system | at least Windows 7 64bit system |
| Processor | Intel or AMD Quad-core CPU | Intel Core i3 5th gen or AMD Phenom II X4 945 |
| GPU | Any | NVIDIA GeForce GTX 460 or AMD Radeon HD 5870 |
| RAM | At least 4GB of RAM | 3 GB |
| Storage | More than 6 GB of free storage to download the full installation file and data | 1GB of free storage |
| Additional Requirements | None | None |
FAQs
Is the MSI App Player good?
Yes, the MSI App Player is safe to use on any computer which has Windows OS. It has several protection protocols to keep your credentials safe and secure.
Can I run MSI App Player and GameLoop on a low-end computer?
It depends on your computer's specifications. Both emulators require a minimum amount of RAM and processing power to run smoothly. If your computer does not meet the minimum requirements, you may experience lag and other performance issues.
Can MSI App Player and GameLoop be used on Mac computers?
No, both emulators are only available for Windows computers. However, there are other Android emulators that can be used on Mac computers, such as BlueStacks and NoxPlayer.
Are MSI App Player and GameLoop safe to use?
Yes, both emulators are safe to use. However, it is essential to download them from the official websites to avoid downloading any malware or viruses.
Conclusion
What do you think about the whole MSI App Player vs GameLoop discussion?
While both of them share almost identical qualities when it comes to performance, compatibility, and gaming experience, GameLoop has more features. You can access a huge library of games while maintaining the best performance which is a total banger.
Now, choose your favorite emulator based on your preferences!
Comments
Let us know about your thoughts