MSI App Player 4.80.5.1004
Publisher:
MSI
License: Free
(222 votes, average: 4.44 out of 5, rated)
MSI App Player 4.80.5.1004 Download for Windows 64 bit or 32 bit PC. Free download the latest version 2023 of the software from NearFile.
Technical Details
App Information
File Name
MSI-App-Player-Installer_4.80.5.1004_amd64_native.zip
Operating System
Windows XP / Windows 7 / Windows 8 / Windows 10 / Windows 11
Date Published
26, October 2020
Date Modified
05, June 2023
About
MSI App Player free download for PC Windows (10/8/7/11)
MSI App Player 4.80.5.1004 Download for your windows 64-bit or 32-bit PC. It is an android emulator which will allow you to install and run your favorite android apps and games on your Windows PC. From NearFile you can easily download this emulator completely Free.
MSI App Player 4.80 Review
MSI App Player is an Android Emulator which helps you to install and run your favorite games or apps on Windows PC.
As generally, a PC screen is bigger than an android smartphone, you will be able to play your favorite on a bigger screen. It has an awesome keyboard mapping feature that will enable you to play your favorite games using a mouse and keyboard.
If you see the interface and its features, you will see that this emulator exactly looks like the BlueStacks. The reason is, that it is nothing but a repackaging of BlueStacks 4.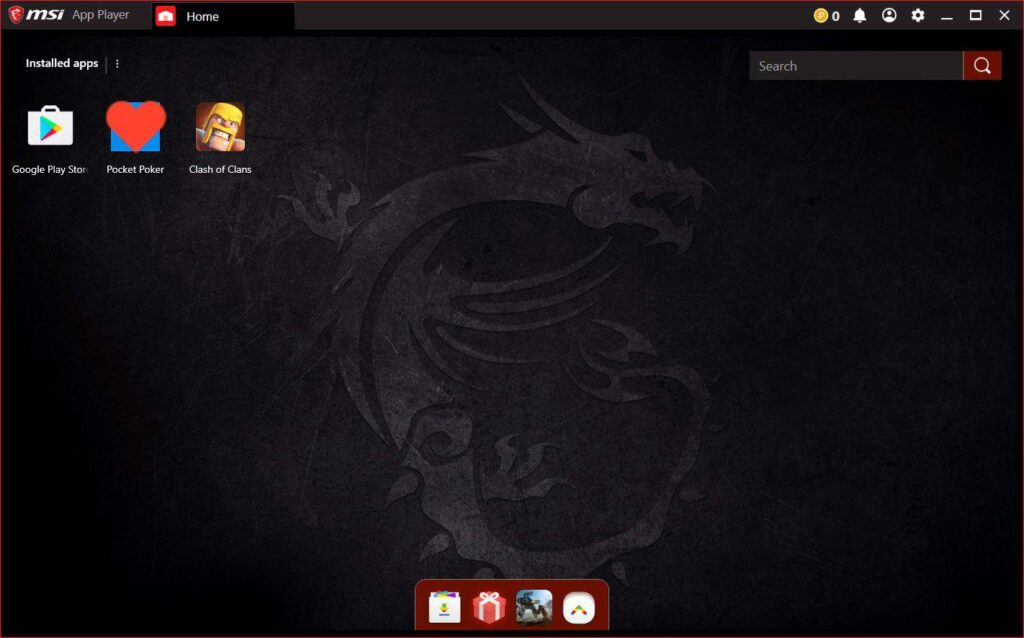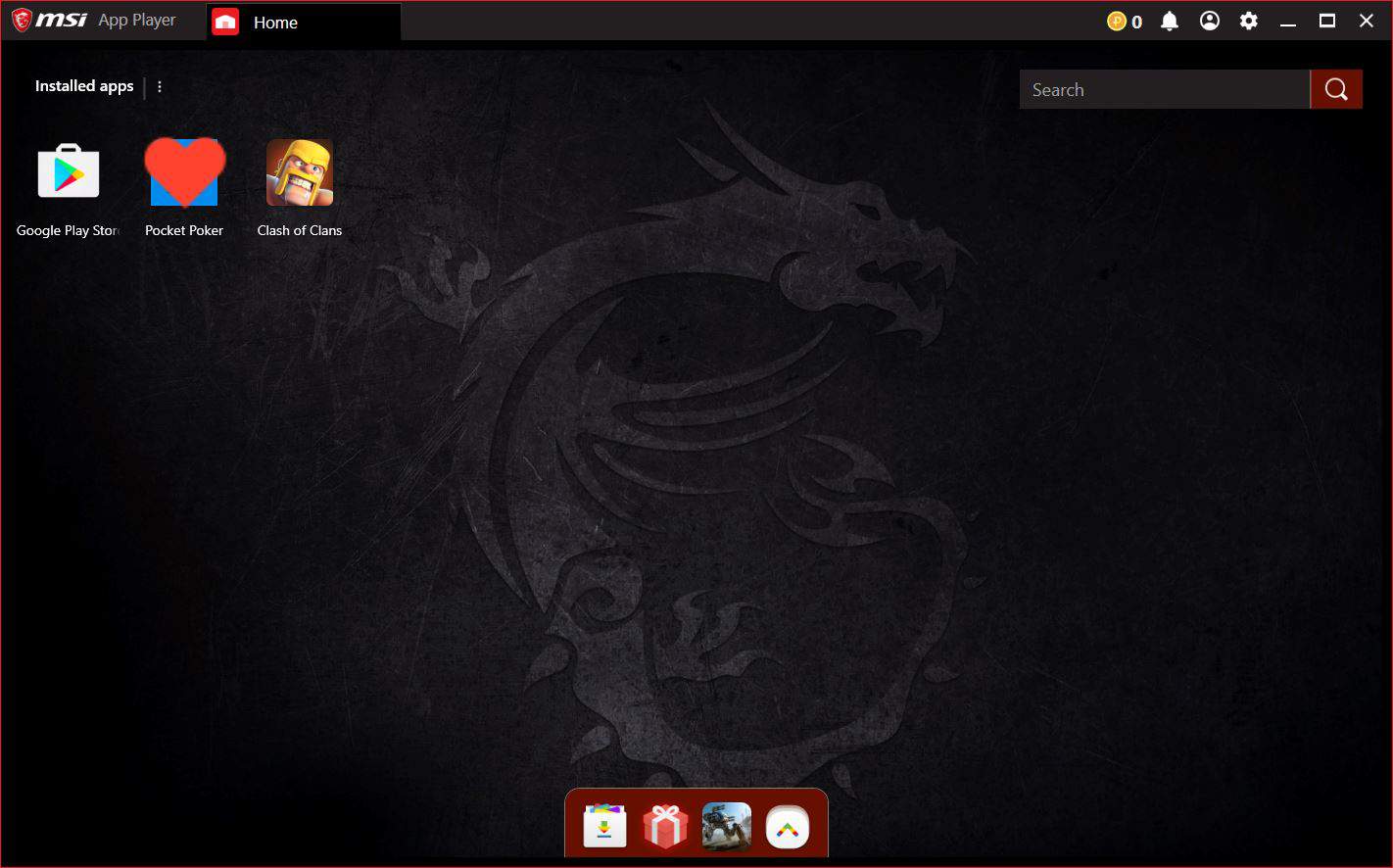 By using this emulator, you can play games like PUBG, Free Fire, COD, Clash of Clans, and so on. On PUBG, Free Fire, and COD, you can play these games as you play first-person shooting and action games for Windows.
The best feature of it is the power of macro. By using macro, you can do many things automatically which will increase the chance of winning in any game.
By using it you can not only play games but also run those apps which are not available for Windows. As a result, you can also get the notification from apps as you get on your android device. For example, if you install WhatsApp (It is already available for PC, it's just an example) on it, then you will get all of your WhatsApp notifications on your PC as you get on your smartphone.
Features of MSI App Player: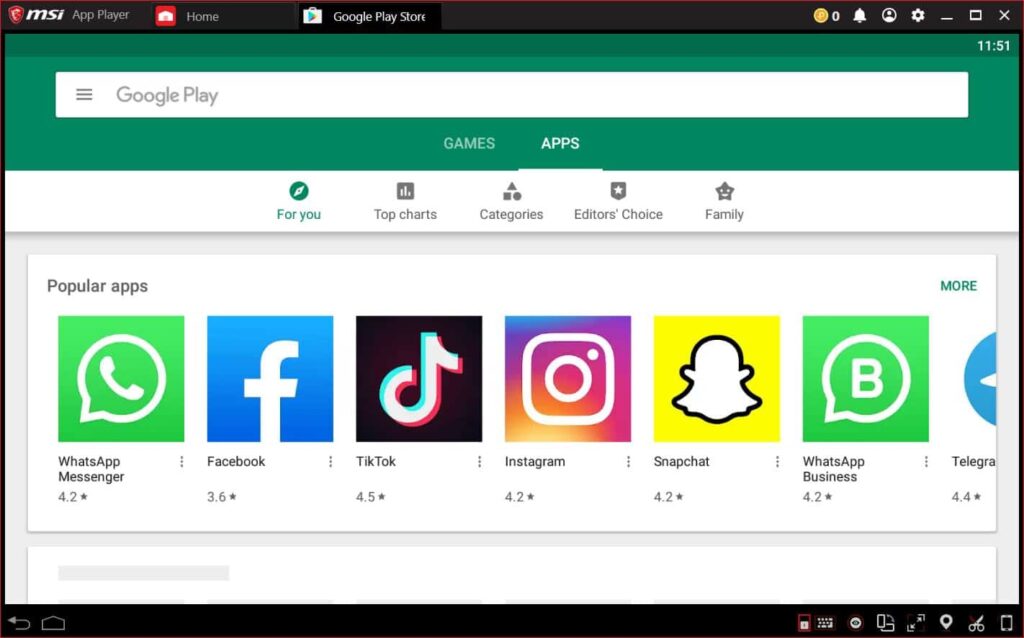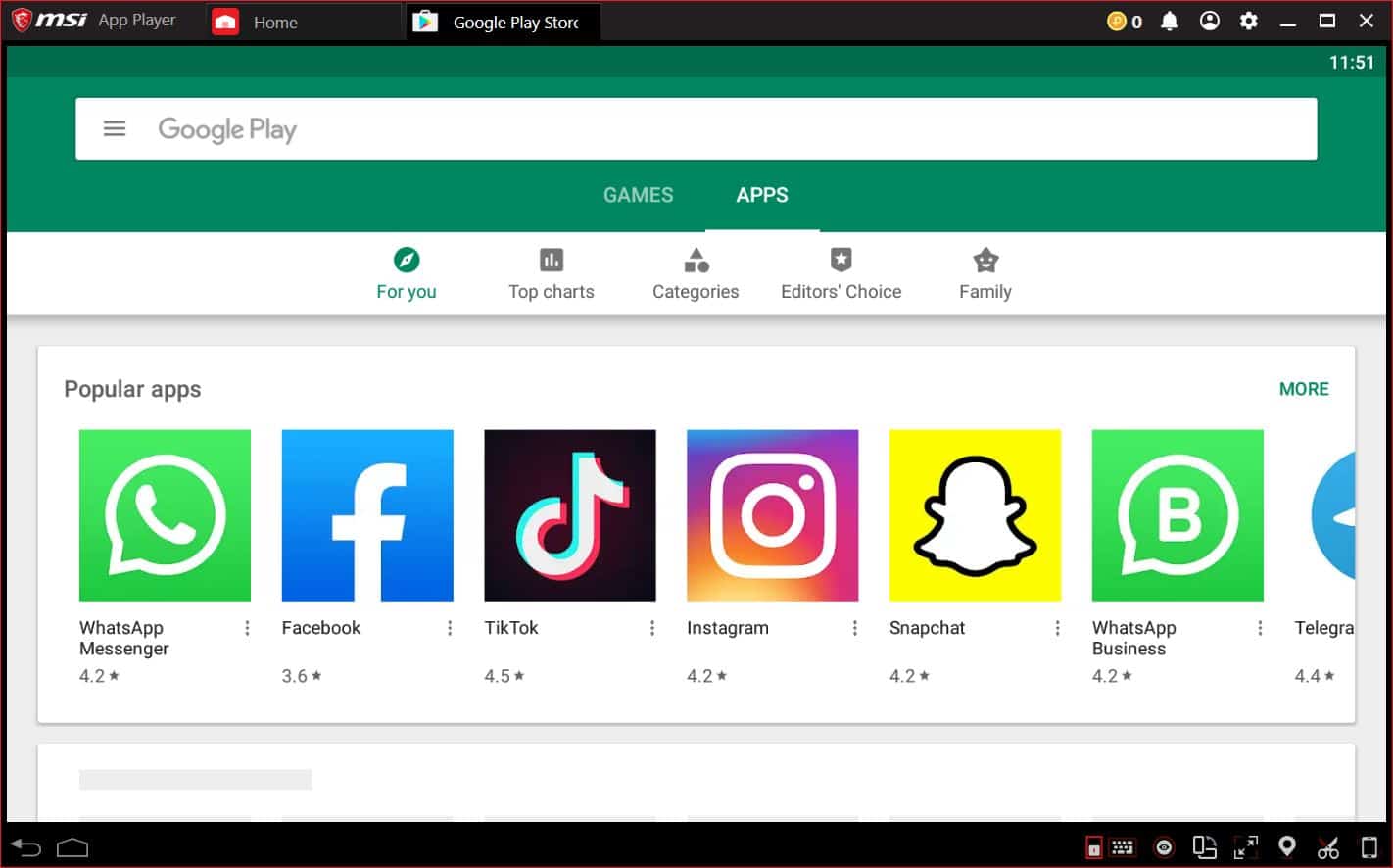 This software has a Fully customizable environment.
It Supports multiple OS configurations.
It has Google Play integration which allows you to install any apps from Play Store.
This software has the built-in latest version of Android 7.1.2
It used the power of Hyper-G Graphics for uncompromising graphics.
It has AI-driven resource management for low-latency gaming.
Macro
Key Mapping
Game Optimization
You can this software on a non-MSI PC
MSI App Player System Requirements
Here you can know the minimum and recommended system requirements for MSI App Player 4.80.
Minimum system requirements
OS: At least Windows 7 is required.
Processor: Intel or AMD Processor.
RAM: Your PC must have a minimum of 2GB of RAM.
HDD: It requires at least 5GB of storage to install.
You must be an Administrator on your PC.
Your PC must have the latest version of Graphics Driver installed.
Recommended system requirements
OS: It will run more smoothly on Windows 10 or Higher.
Processor: Intel or AMD Multi-Core Processor with Single Thread benchmark score > 1000.
Graphics: Intel/Nvidia/ATI, Onboard or Discrete controller with benchmark score >= 750.
You can go through the detailed guide we have made on how to find the benchmark score of your processor (CPU) and graphics card (GPU).
Your PC must have virtualization enabled. If you don't know how to do it. Don't worry just click here.
RAM: 8GB of RAM will be able to provide you maximum performance but higher than that will provide you higher performance.
HDD: You can use SSD storage to maximize your app performance.
Internet: We recommended you to use Broadbrand internet connection. Because it will allow you to access your online games through MSI App Player more quickly.
Installed latest version of Graphics Card is recommended so that you don't need to compromise any single graphics issue.

You can install MSI App Player even if you have a virtual machine such as Microsoft Virtual PC, VMWare Workstation, or Oracle Virtualbox, installed on the same PC. But you may face some performance issues.
After installing It, you can connect with a google account and can install any app from Google Play as you do on your android device. It is very easy to use and it has a user-friendly interface.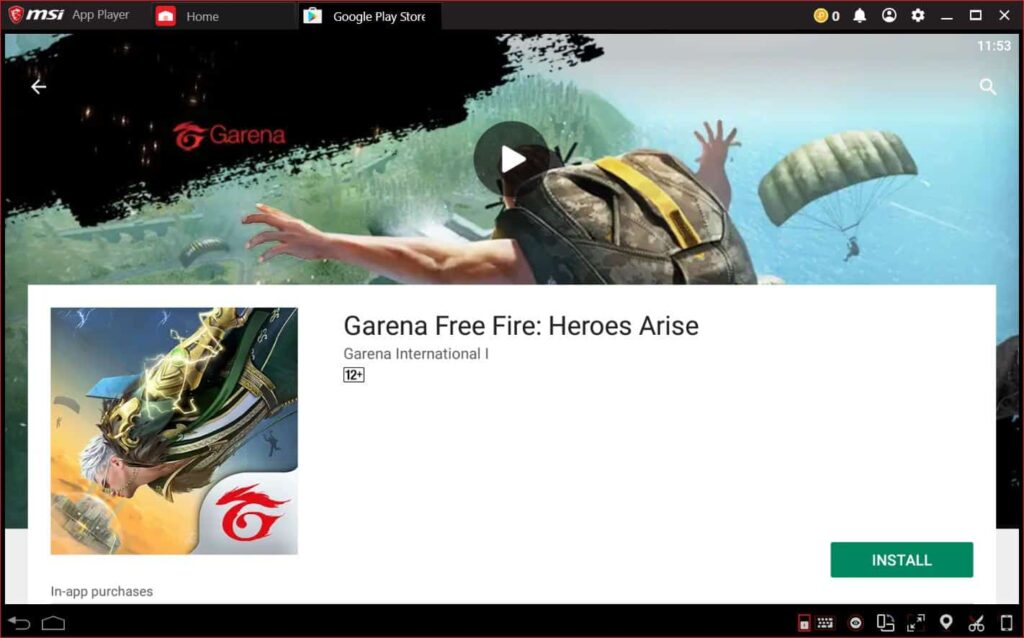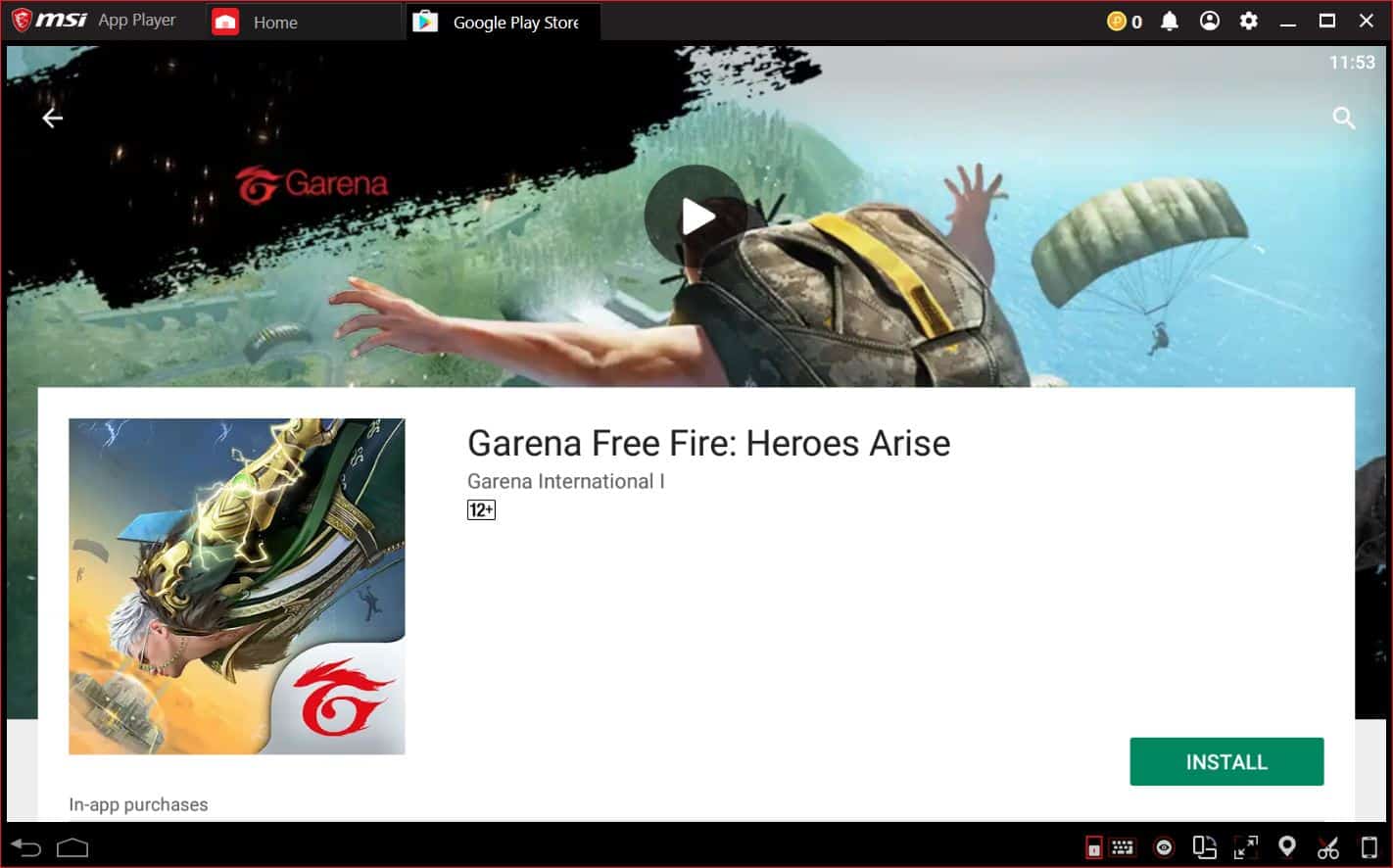 Pros
Simple interface
Light on RAM
Custom features
Free to download
Cons
BlueStacks is better in comparison to MSI App Player
FAQ's
What is MSI app player?
It is nothing but a repackaging of version BlueStacks 4, an android emulator. It is mainly developed for MSI computers to increase the performance
How do I download MSI app player?
You can download it from this page. Just click on download, your download will start immediately.
Is MSI App Player Chinese?
Yes, it is. It is a Taiwanese multinational information technology corporation headquartered in New Taipei City, Taiwan.
Is MSI app player better than BlueStacks?
In our experiment, both of them are the same. But as it was mainly developed for MSI computers, it may work better on it.
Our Usage
We really loved this android emulator. We have played FreeFire, and PUBG Mobile in it for testing purposes and it really satisfied us a lot. It has great optimization settings which really made us more comfortable while playing games. We highly recommend you to use this emulator if you want to play your favorite android games on your PC.
Screenshots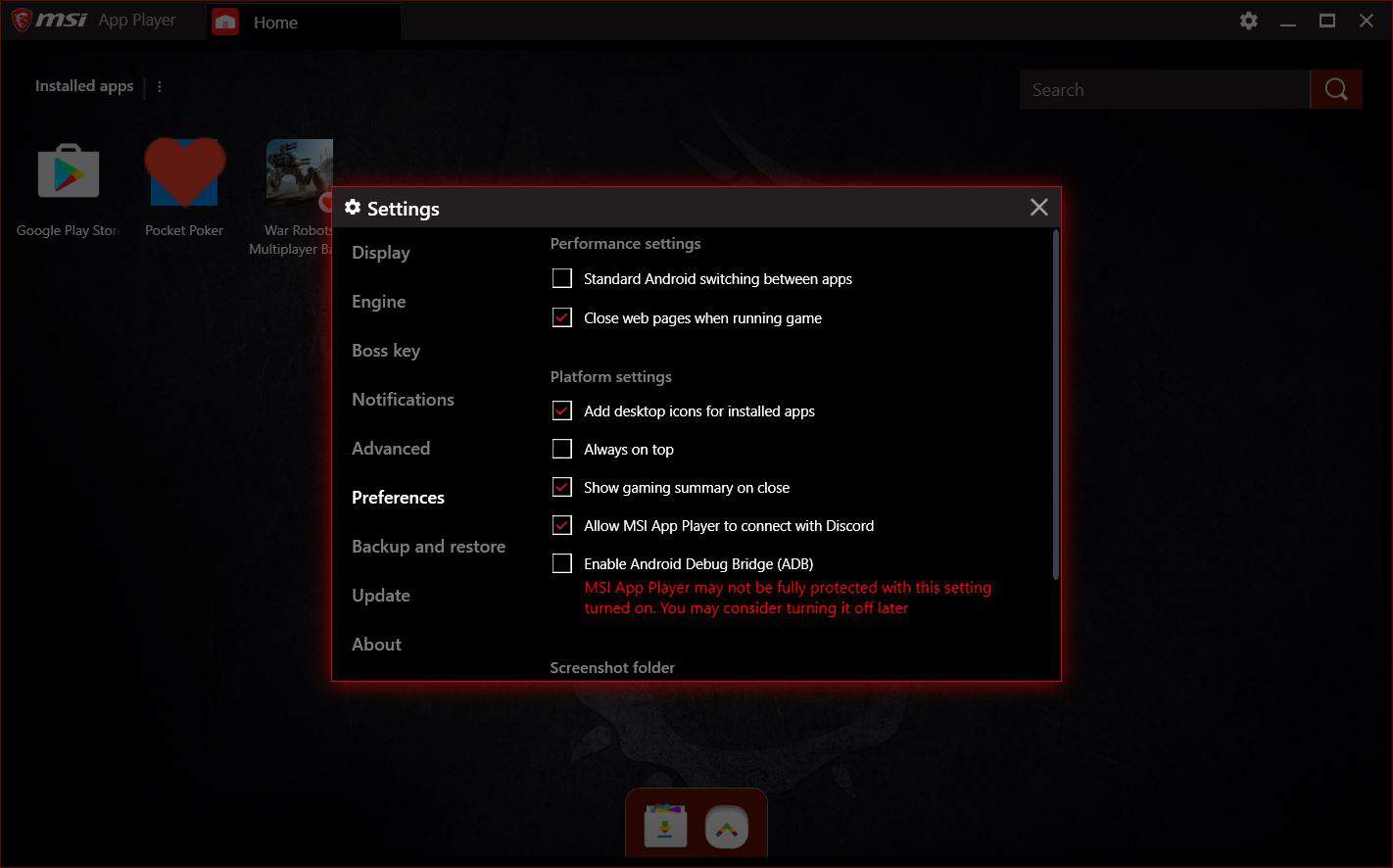 Alternatives
Also, check the alternatives of MSI App Player
Comments
Let us know about your thoughts