WhatsApp Desktop 2.2327.6
(104 votes, average: 4.88 out of 5, rated)
WhatsApp Desktop free download for PC Windows (10/8/7/11)
WhatsApp for PC Overview 2022
WhatsApp Desktop is one of the most used communication apps so far. With this app, you can do free calls, text, and share documents with anyone. And using this app is free of cost. The most important thing about this app is it uses end-to-end encryption methods to provide privacy and security to its user. And you can create a group with friends, family, and office colleagues for mass communication.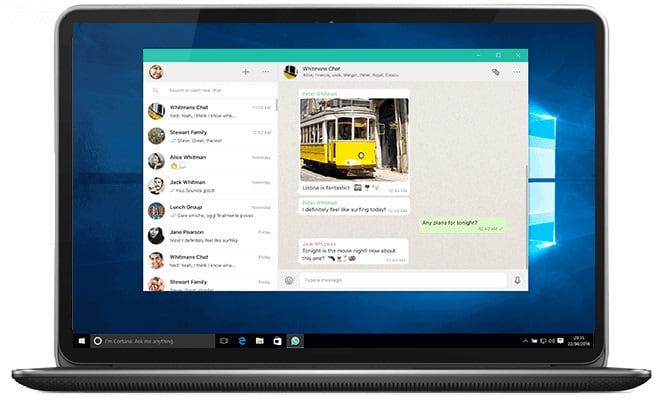 Free communication
This app is free to use. And with this app, you can communicate with others through text, calls, and video calls. Also, you can share any kind of document for free. And communicating with this app is safe because of its privacy and security measures.
A sleek and simple interface
Using this app is quite easy because of its simple interface. It uses a simple interface like the message, call, and contact. Through that section, you can easily access this app.
Seamlessly sync WhatsApp chats to any PC
With the linked device feature you can sync your chat to any pc. When you make a conversation on the phone but you need to access those from pc just connect your account to a PC and it will automatically sync all of your conversations from mobile to pc quickly.
WhatsApp on your desktop
WhatsApp was a popular instant messaging app for smartphones. But as the development of modern technology is increasing day by day, the number of users of Desktop PC is also increased dramatically. So the developer of WhatsApp also developed a version of it for Desktop PC users. So at present, you can not only use it on your Mobile devices but also you can use it on your PC. As you do chat, voice call, send a voice message to others, or communicate through your mobile using it, now you can do all of these from your PC without any issues.
Chat better, faster, and more comfortably
While using this app you can chat faster and comfortably. Because its data usage is optimized it lets you send text faster and way better than any other messaging app. Since it consumes low data, the performance of this app increases drastically and offers your best performance.
Features of WhatsApp Desktop
Simple, Reliable Messaging
You can simply text anyone with this app. While using this app you don't have to worry about your privacy. Because it uses an end-to-end encryption method to provide privacy and security.
Add Groups to keep in touch with friends
You can simply text with an app to anyone. But when you have to communicate with lots of friends then just simply create a group to keep in touch with them all time.
Free Calls
With this app, you can do unlimited free calls anytime anywhere. To call anyone that person has to be a user of this. it also provides HD calling features to users.
End-to-end encrypted Security
To maintain user privacy WhatsApp uses an end-to-end encryption method. With this feature, only the other side can see your text or calls. Because of this, there is no chance of violating your privacy and security.
Share Moments that Matter
When you are enjoying important or happy times and you want to let know others about it just click on the share button. So that, others can also know how you are feeling.
Send Documents
While using this if you can not only send a text or make calls but also can send any kind of documents. It allows you to share important document files with friends and families for free.
No international charges
WhatsApp Desktop Download is one of the most used communication apps used so far. Using apps, you can contact anyone who is also a user of this app no matter where is he from. And which is free to use and free to call too.
Send Voice Messages
This is one of the most useful features available on WhatsApp. When you can't call or text someone, but you are in hurry to inform just click on the mic button and send your voice message easily.
How to Download and Install WhatsApp Desktop?
Follow these steps to perfectly download and install it on your PC without any interruption.
Downloading Process
Downloading this messaging app for PC is quite easy. Just follow these steps-
Step 1: First, click on the download button from this page. The download button is placed at the top right corner of this page.
Step 2: After clicking on the download button, you will be redirected to the WhatsApp Desktop download page. From that page, click on the download button according to your PC configuration. If your PC is 32-bit, click on the 32-bit download button and if it 64 bit then click on the 64-bit download button.
Step 3: Now you need to wait until the download is completed.
Your downloading process is completed. Now you can proceed to the installation process.
Installing Process
Step 1: To install WhatsApp Desktop, first double-click on your downloaded file and wait for starting the installation.
Step 2: After clicking on Install, a warning may pop up to ensure that you really want to install the program. From there click on "Yes"
Step 3: Within a few seconds, the installation will complete and a QR scan window will appear. Now follow the instructions provided by WhatsApp Desktop. After that, you can start using it both on your Mobile device and your Windows PC.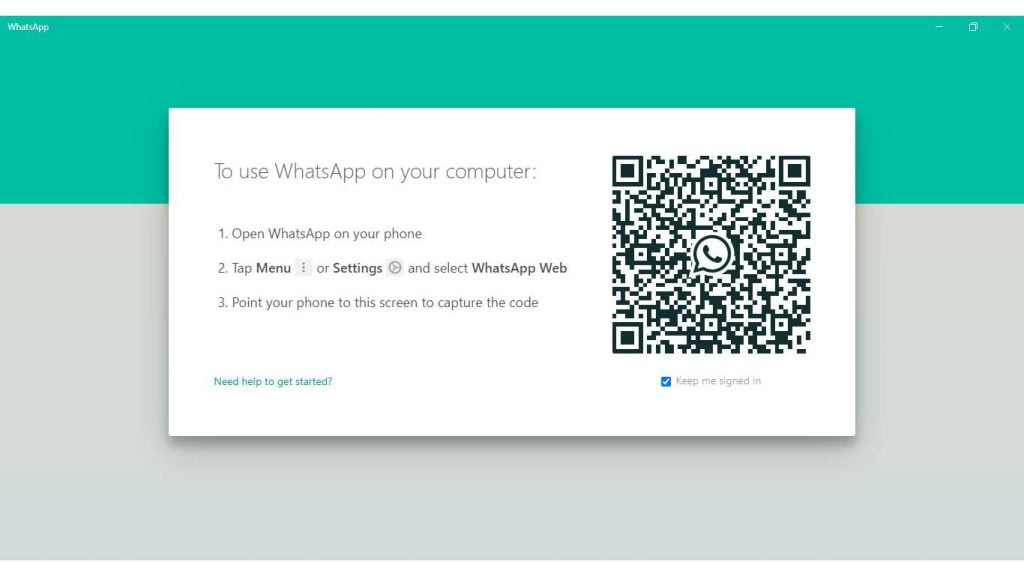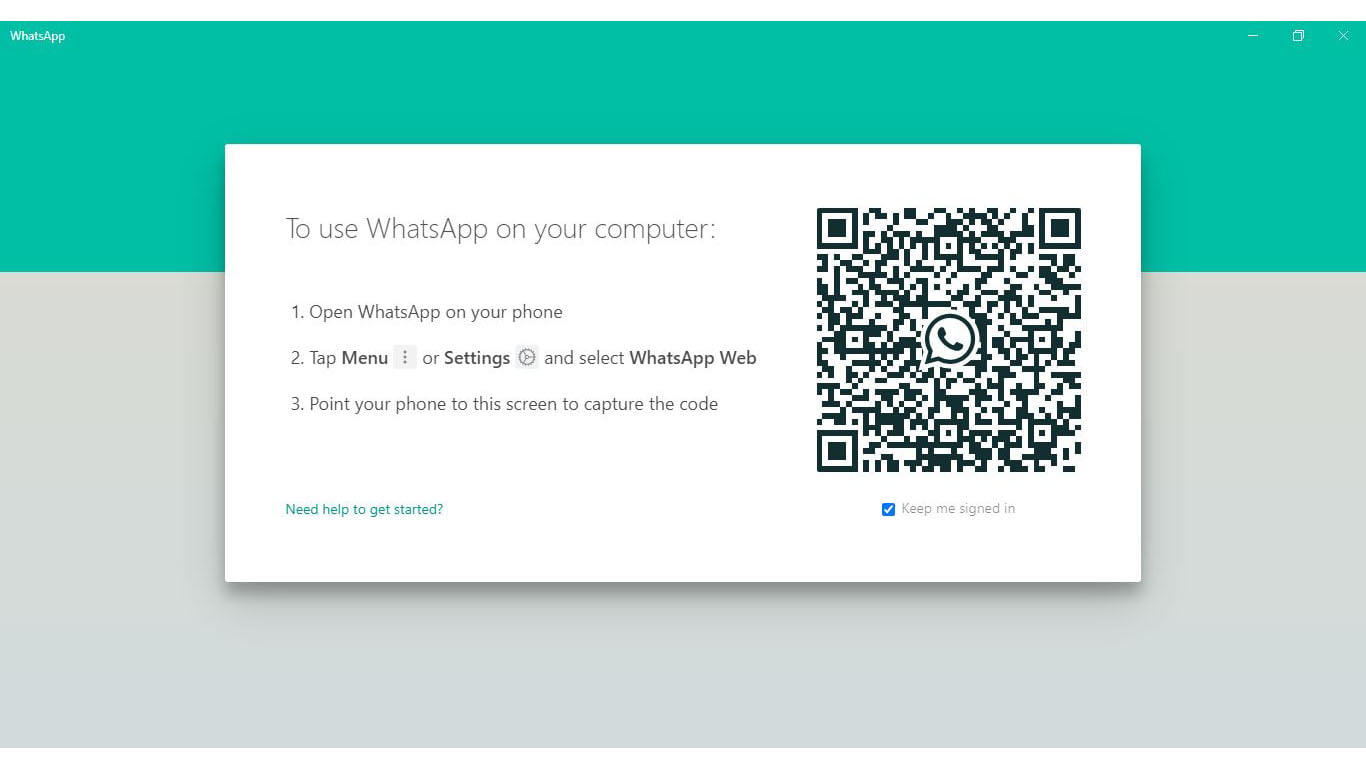 How to Make a Group Voice Call?
Unfortunately, you can't make a group call on the desktop version of WhatsApp. To make a group voice or video call you need to use your Smartphone. On your Smartphone, just create a group with whom you want to make a group call, and then just click on the call button to start communicating with all of the group members at a time.
How can I create a WhatsApp account?
Creating a WhatsApp account is quick and easy. But unfortunately, you can't create a WhatsApp account using WhatsApp Desktop. You need to install it on your Smartphone to create an account. To create an account do as following-
First, install WhatsApp on your Smartphone.
Run the app and agree on the terms and permissions.
Add your mobile number and type the OTP which will be sent to your provided number.
Complete profile settings. Like, add you're photo, type your name and other details.
System Requirements for WhatsApp Desktop
Operating System: Windows 8.1 or newer version of Windows.
Processor: Intel Core i3 or higher.
RAM: 4 GB is recommended.
HDD: 200 MB for installation purposes.
Some options are missing in WhatsApp Desktop
The following features are unavailable in the desktop version-
Group call
Advanced options
Creating Account
Pros
Free to download and use
Easily useable
Simple interface
Linked account available
Encrypted privacy
Free text, voice, and video calls supported
Cons
Too much update
Required log in every time you use
Call limit
File size limit
number saved required
no sign-out options
Most FAQ's about WhatsApp Desktop
Where can you run this program?
You can run this program on any suitable device which supports WhatsApp. You can run this on your mobile, laptop, or desktop.
How do I download WhatsApp Desktop and Update?
You can easily download it from the official website of WhatsApp. On their official website, they offer it for free. After using WhatsApp for a certain time, you can easily update it if there is any new version available.
What is the purpose of WhatsApp?
This is multipurpose software that was built to give you full access to communication. With this, you can easily connect with anyone with full privacy through text, voice calls, or voice calls anywhere in the world.
Can WhatsApp desktop work without a phone?
Yes, after creating your account you can use it on the desktop without a phone. The desktop version of WhatsApp allows you to use it without using a phone through a linked device.
Is it safe?
Yes, the desktop version of WhatsApp is safe to use. It uses your linked account and its privacy is way better than any other messaging app available.
Our take on it
This is one of the best messaging apps I used so far. With this can do unlimited free calls, and texts, and share documents with anyone. The most important thing is the security measures of this app. It uses the most high-tech security and privacy method for customer privacy. because it feels safe and reliable to use this app. There are some issues like you can't make a call in the desktop version, a limit on a group call, a limit on sharing size, etc.
Should I download WhatsApp Desktop?
Yes, if you want an amazing multipurpose app. With WhatsApp Desktop, you can make free calls, texts, and videos with anyone. Also, you can share documents. It uses end-to-end encryption to provide maximum privacy and security to its user, which is why this app is recommended to use.
WhatsApp Desktop 2.2327.6
120.45 MB32bit
/


91.88 MB64bit
Apps Informations
---
App Name
WhatsApp Desktop
File Name 32 Bit
WhatsAppSetup.exe
File Size 32 Bit
120.45 MB
File Name 64 Bit
WhatsAppSetup.exe
File Size 64 Bit
91.88 MB
VirusTotal Hash Code
d2efcad59b003b0d7d747a5191f61beb42730d55b148be98e7eb9592a3359d97
VirusTotal Scan Report
Operating System
Windows 2000 / Vista / Windows XP / Windows 7 / Windows 8 / Windows 10 / Windows 11
Date Published
26, October 2021
Date Modified
27, August 2023
Category
License
Freeware
Publisher
Alternatives of WhatsApp Desktop
Comments
Let us know about your thoughts