SmartGaGa 1.1.646.1
SmartGaGa 1.1.646.1 Download for Windows 64 bit or 32 bit PC. Free download the latest version 2021 of the software from NearFile.
Technical Details
App Informations
Operating System
Windows 2000 / Vista / Windows XP / Windows 7 / Windows 8 / Windows 10 / Windows 11
Date Published
08, April 2021
Date Modified
15, October 2022
About
SmartGaGa free download for PC Windows (10/8/7/11)
SmartGaGa is an android emulator specially developed for low-end PCs. It will allow you to run your favorite android apps and games on your low-spec Windows PC.
There are many emulators for mobile games such as Bluestacks, MSI App Player, etc. You can use any of the emulators.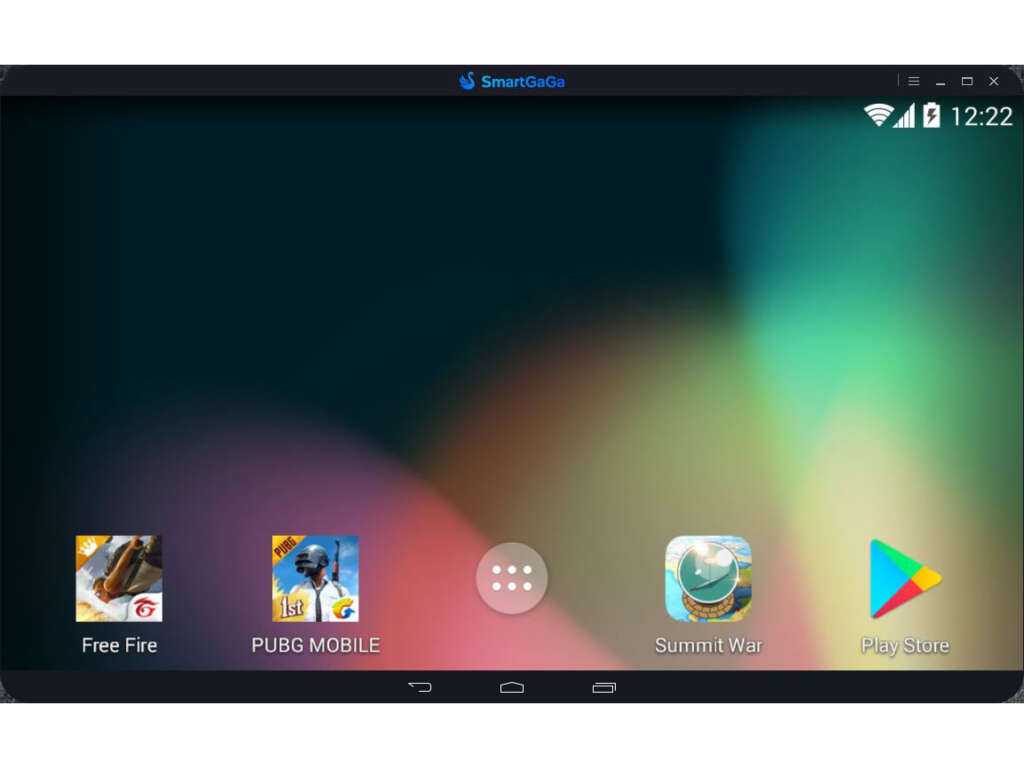 But you have to keep in mind that every emulator does not work the same. All the mentioned emulators required a high-end PC to run smoothly.
Where this is best for online FPS games and can easily run on any PC configuration. So, if you are an FPS gamer and have a low-spec PC then it is the best emulator for you.
Smartgaga for FPS game
It is the best emulator for FPS games. Because it has some special technology than other emulators. And that is called Turbo GPU Technology.
Now the question is why is this technology is so special?
This is very much special for FPS players because it offers them the best frame rate. Both that and also it smoothes any gameplay.
All the famous FPS games like Free fire, Pubg Mobile, Cyber Hunter, Call of Duty, Cyberpunk, Gunfire Reborn, etc can be played on this emulator without any lagging. You can experience the best gameplay ever on it.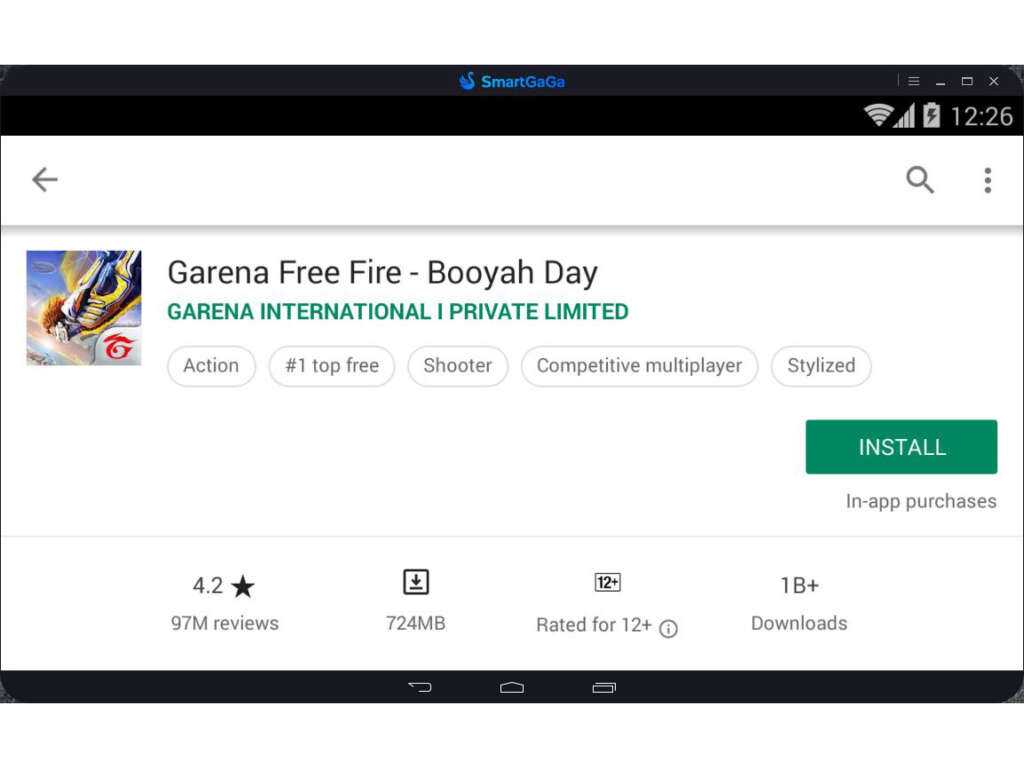 Security
It is one of the safest Android emulators. It has no security issues. You can easily download and use it without worrying about anything. And most importantly it will give you the best experience in gaming.
It is totally safe and secure for your device. You can download it on your PC and enjoy your gaming life. You do not need to worry about any security issues.
As an emulator
There is no doubt that Smartgaga is the best Android emulator. It allows you to play your favorite game lag-free. It has many interesting features.
Also, it has a smart mood that will give you a Mobile game experience on pc. Moreover, it has Turbo GPU Technology and a Titan engine.
Turbo GPU Technology gives you the best game frame rate. Which is very important for smooth gameplay. And Titan engine is the best emulator technology without virtualization.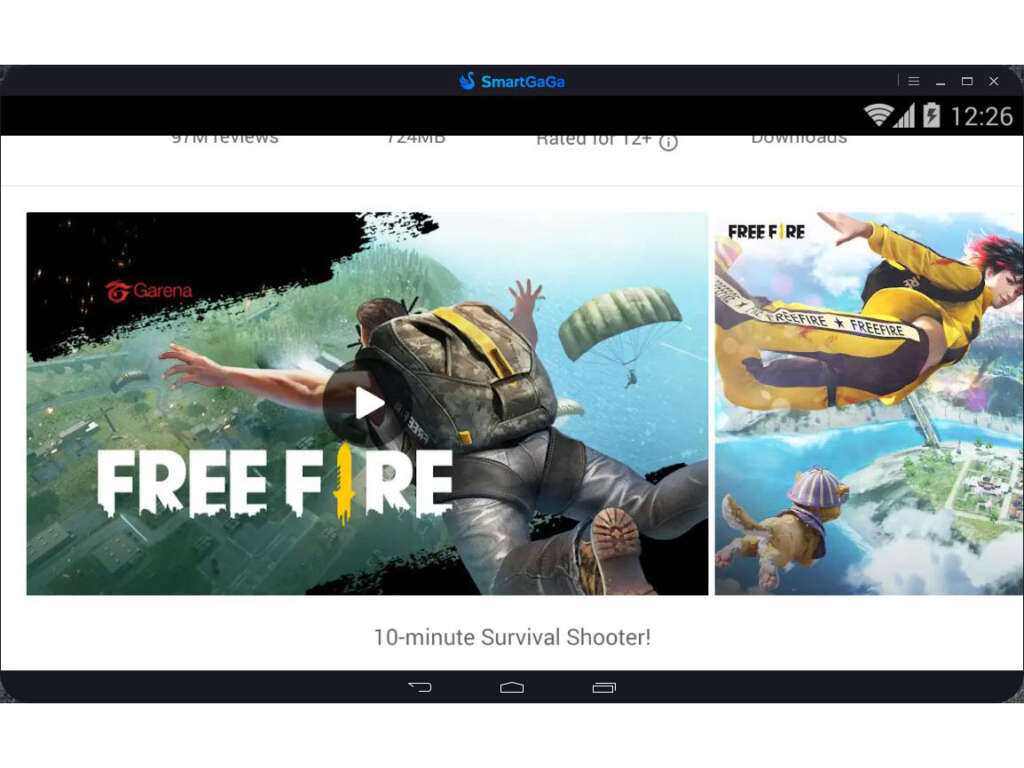 And the best thing about this application is it is a lightweight application. It's recured the smallest storage in your device and it's available for all windows operating systems. After all, you can say this is the best emulator that will give you the best experience in gameplay.
SmartGaGa Emulator Review and Features
There are so many features of this Android Emulator. Some of these features are unique and some are special too. If you want to know about this software then you will have to explore all the features of this software. Here are some features of Android Emulator.
Turbo GPU Technology
Games require GPU a lot. The Turbo GPU Technology helps SmartGaGa For Windows to use device GPU well.
Titan Engine
This is unique in this android emulator. They have their own engine to run games smoothly. The engine they develop is called Titan Engine. This feature adds smoothness in loading animation and graphics.
Low Requirements Need
Other emulators are very big in size and need very strong system requirements to run. But Smart Ga Ga For Windows is a lightweight android emulator. This can be run on any low-configuration PC.
Smart Mode
As the name is suggesting, SmartGaGa For Windows is a smart emulator. There is some smooth running of the game. These features make this software smart. You can try it on your Windows device to enjoy smooth android gaming on PC.
Smartgaga System Requirements
SmartGaGa Minimum System Requirements
Intel or AMD any processor can be used to run it.
Minimum 2GB of Ram is required.
At least 2GB of storage needed to install it.
DirectX 9.0c should be installed in your PC.
Nvidia or Radeon 64 MB onwards graphics card is recommended.
You can run it on any Windows 7+.
SmartGaGa Recommended System Requirements
Intel or AMD any processor can be used to run it.
4GB of Ram is recommended.
At least 2GB of SSD storage needed to install it.
DirectX 9.0c should be installed in your PC.
Nvidia or Radeon 64 MB onwards graphics card is recommended.
Operating System Windows 10 for more high performance.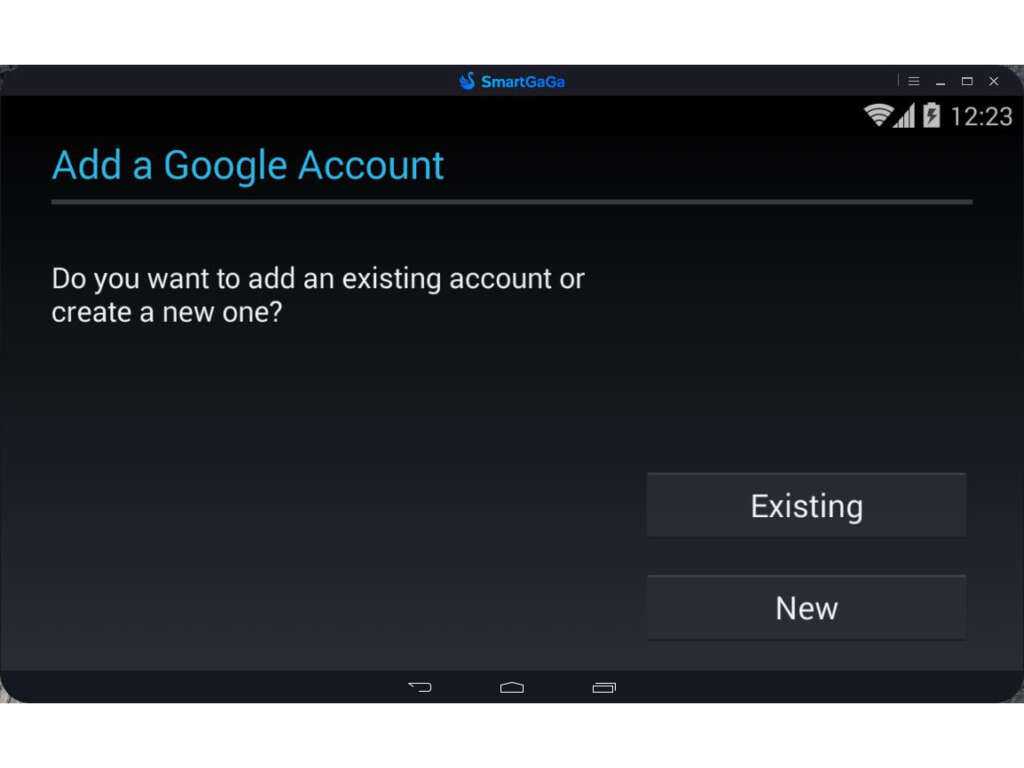 Download SmartGaga
SmartGaGa emulator download for PC 64-bit Windows 10. Currently, SmartGaga Emulator 2021 has 2 versions. One contains Android 4.4.2 KitKat and another one contains Android 7.1.2 Nougat. You can download any SmartGaGa emulator offline installer by clicking the Buttons below:
SmartGaGa Android 4.4.2 KitKat Emulator
SmartGaGa Android 7.1.2 Nougat Emulator
Pros
Smart and powerful performance
Better FPS delivery than other emulators
Android-like experience on PC
No cost to download
Cons
The interface is not up to date
FAQ's on SmartGaGa
Is SmartGaGa safe for my PC?
Yes, it is completely safe to install on your PC. But on some websites, you may find it bundled with some unwanted software. So be careful to download this software from an unknown source.
Is SmartGaGa a virus?
Absolutely not. It's not a virus. It has been checked through many popular antiviruses available in the market and each of them has marked it as safe for installation.
How much MB is SmartGaGa?
It has two versions and they have different sizes. SmartGaGa Android 4.4.2 KitKat is 202.2MB in Size and SmartGaGa Android 7.1.2 Nougat is 286MB in Size.
Is the Smart Gaga emulator safe?
Yes, it is completely safe to install on your PC. But because of some websites, everyone thinks that it is a virus as they share it with bundled software. But it's not the fault of this emulator. You can download it from this website without any issues.
Is SmartGaGa free?
Yes, it is totally free and safe application. You can easily download and install it on your PC by clicking on the download button placed above this page. Click on it, run the installer, install it and enjoy the best light-weight android emulator.
Is SmartGaGa Emulator for Linux available?
Unfortunately, no. It is not available for Linux OS. It is only available and can be installed on Windows Operating System.
Conclusion
In this competitive period, there are a lot of android emulators on the internet. One can download any of these and use them for gameplay. But SmartGaGa is the best in all of them.
This application has a lot of interesting features that any gamer needs in their gaming life. It has some features that any other emulators don't have. So I can recommend you to download this application on your device and enjoy it!
Alternatives
Also, check the alternatives of SmartGaGa
Comments
Let us know about your thoughts