PCSX2 1.6.0
(113 votes, average: 4.87 out of 5, rated)
PCSX2 free download for PC Windows (10/8/7/11)
If you are looking for THE Emulator for playing the PlayStation 2 games on your PC, then you are here at the right place. PCSX 2 is the emulator with which you can play your favorite games on PC whether your PC is Windows, Linux, or Mac. The app is compatible with more than 95% of the PlayStation 2 games and runs them on your PC.
Right now, PCSX2 is also available for mobile phones.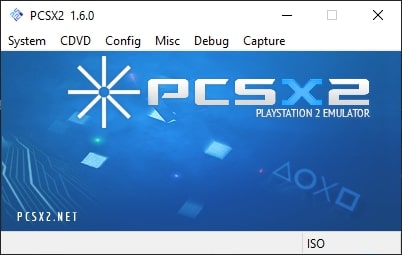 Play PlayStation 2 Games
The main feature of an emulator is to run the games on your PC smoothly. PCSX2 does get most of the PlayStation games perfectly on your PC. You can have the taste of real gaming directly on your PC.
High Resolution
Most of the emulators do not support high-resolution playing. PCSX2 runs at good quality resolution. Its resolution can reach up to 8192 x 8192 making it promising if you even want to play on bigger screens. The fun is at your hand.
Play Old Games
For those who like to play old PlayStation games on the PC, PCSX2 is one of the best emulators for them. The old games are compatible and you can run them smoothly on your PC.
High Compatibility
PCSX2 runs on Windows, Linux, and Mac. Now, it also has its mobile phone versions. Besides, it is made for mid-configuration PC to High-end PC. So, you can easily run it even if you have a dual-core. On the other hand, it will also run on a core i7 latest generation.
Latest Version
The new version of PCSX 2 came a little late, after around 4 years. It got most of the bugs fixed. The old version even had some screen-based problems while running a game. But now the problems do not occur on the latest version.
Free Emulator
PCSX 2 is free for your use. You can download it and install and run it if your PC supports it. Download some ROM for the games and enjoy.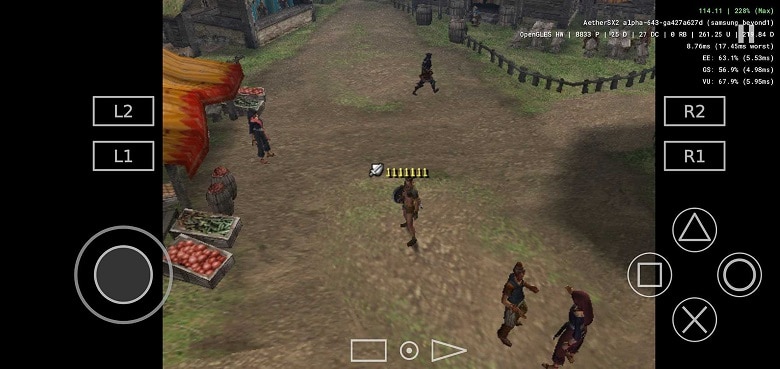 System Requirements
OS: Windows 7 or later (32-bit and 64-bit).
CPU: Any processor compatible with SSE2.
RAM: 4GB RAM.
GPU: GeForce GTX 750 or similar.
How to download and install PCSX 2
Step 1:First, please download the setup files. If they are in a RAR file, then extract them to your pc. Try to download the latest version.
Step 2: After extracting, you will find a file with the PCSX 2 icon. Double-click it and open it. At first, it may give some error messages as it does not find all the plugins.
Step 3: If you press ok and proceed, it will set up all the necessary plugins.
Step 4: When prompted, play "Create". It will find and settle all the necessary plugins.
Step 5: At the next step, you should download the PlayStation 2 BIOS pack. Without the BIOS pack, it will not run on your system.
Step 6: After downloading the BIOS pack, move it to your PC's PCSX 2 folder as "bios" in the documents.
Step 7: After that, download some ROMs. If they are archived, unzip or extract them on your PC. You will get the games as .iso files.
Step 8: Now, go to your emulator PCSX 2> Configuration>Controller>Plugin Settings>Pad 1 or Pad 2 if you want to configure the keys to your joystick model.
Step 9: Now, go to CDDVD>Iso Selector>Browse and select the iso files for the game.
Step 10: If the emulator finds the game, select ok.
Step 11: Then you should go to System>Reboot CDDVD(full). Now, it will reboot and run the game you have loaded.
PROs
The game emulator is fast to set up.
You can run almost all PlayStation games with this emulator.
The resolution is high and good for a big screen.
The games do not stop, pause or have problems while running if the setup is correct.
Runs on almost all PCs.
custom resolutions and upscaling
virtual and sharable memory cards
Save game files
Free to download
Cons
Does not work with all PS2 controllers
FAQs
Is PCSX2 legal?
PCSX2 is a totally legal software developed by the PCSX 2 team as a PlayStation emulator for your PC. The emulator is totally free to download, install and run on your PC. 
Is PCSX2 Safe 2020?
If you download PCSX 2 from this site, then you may not face any malware, adware, or any other corruption in the file. Be very careful not to download it from illegitimate sources.
IS PCSX2 a good emulator?
PCSX2 is a free and easy-to-run emulator for PlayStation 2 games on your PC. If you are interested in PlayStation games, you can certainly download and run this emulator.
Do you need a PS2 to use PCSX2?
PCSX2 is a free emulator for your PC. It means you can run games that run on PS2 with this emulator on the PC. You do not need to have a PS2 to use PCSX2 on your PC. Rather it runs the game for you on your PC if you do not have a PS2.
Is PCSX2 still supported?
PCSX2 is running and releasing updates from time to time. It is supported on PCs from mid-range to high range. You can run almost all the PS2 games with this emulator.
Is PCSX2 the best PS2 emulator?
PCSX2 is a very good emulator for your PC. It can run almost all the PS2 games available on the market. You need a few moments to set it up and then using the game ROM, you can easily run it on your PC.
How do I get BIOS for PCSX2?
You need to download the PCSX2 BIOS Pack from a reliable source. Without the PS2 original BIOS pack, you cannot run any games with PCSX2 on your PC. After downloading it, copy-paste or send it to the PCSX2 folder on your PC.
What is the newest version of PCSX2?
The latest version of PCSX2 for Windows is 1.6.0. For Linux, 1.4.0 is the latest version of PCSX2. This is a multi-language version which is 6.85 MB in total. These are stable versions and updated.
What BIOS is needed for PCSX2?
The PlayStation 2 BIOS server pack is necessary to be integrated with PCSX 2. You need the original BIOS for PlayStation 2 from a reliable source. Otherwise, it may contain bugs and many other problems.
Our Uses
We have found that the PCSX2 has a retro look and is a little complex to set up for beginners. If you are interested, then please go through the setup system a few times and then try to set it up on your PC.
But yes, it is worth the complexity. High-res games at full speed are fun with this great emulator.
Apps Informations
---
App Name
PCSX2
File Name
pcsx2-v1.6.0-windows-32bit-installer.exe
File Size
6.9 MB
VirusTotal Hash Code
fbe07d1afd27ab353daa2afacc2de87d8f5ec69f64bbd9246f31ebfe1731de9b
VirusTotal Scan Report
Operating System
Windows 2000 / Vista / Windows XP / Windows 7 / Windows 8 / Windows 10 / Windows 11
Date Published
18, May 2020
Date Modified
26, March 2023
Category
License
Free
Publisher
Comments
Let us know about your thoughts