Chicken Invaders 4
(104 votes, average: 4.98 out of 5, rated)
Download Chicken Invaders for PC and save the world from the fowl invaders! Get the latest version now and join the ultimate space chicken battle.
Technical Details
App Information
App Name
Chicken Invaders
File Name
ChickenInvadersInstaller.exe
VirusTotal Hash Code
319b0cbc381aa8c549b6e8d24a1a488c426647d17eb3dbcb8addb54418a8579b
Operating System
Vista / Windows XP / Windows 7 / Windows 8 / Windows 10 / Windows 11
Date Published
29, January 2022
Date Modified
04, June 2023
About
Chicken Invaders free download for PC Windows (10/8/7/11)
Chicken Invaders is a series of video games that was developed by Prouskas InterAction Studios in Greece. Greek indie developer Konstantinos Prouskas has created this game. This game had a great franchise in Greece.
Plot
The plot of this game is there is a fight between an advanced race of space-faring chickens & a lone combat spacecraft. Their intention is to destroy the earth.
Gameplay
There are so many levels in this game. To play this game, you have to fight against the chickens according to the order from the spaceship charged. The chickens will be attacking to harm the earth. Your goal is to defend the earth from the enemy's attack. The chickens will be attacking you with their eggs.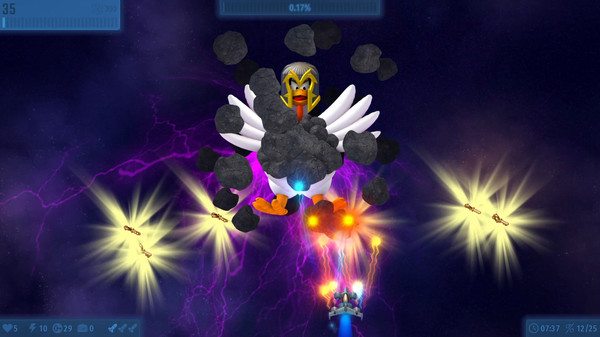 Upgrading the spaceship
while playing the game, you'll get some rewards & powerups. With these, you'll be able to upgrade your spaceship with more powerful weapons & fight with them without getting damaged.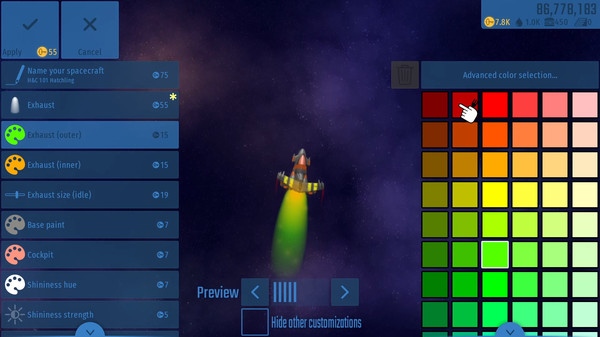 Drumsticks
By shooting the chickens you'll be rewarded with such drumsticks. The more you kill the chickens the more you get drumsticks. If you collect a lot of drumsticks then you will get the most powerful weapon. With that weapon, you can do your challenges more wisely.
The Last enemy
In the game, 10 gangs of chicken will come. After these 10 gang's attack, a boss will come then. Once you win against the boss then you can go to the next level.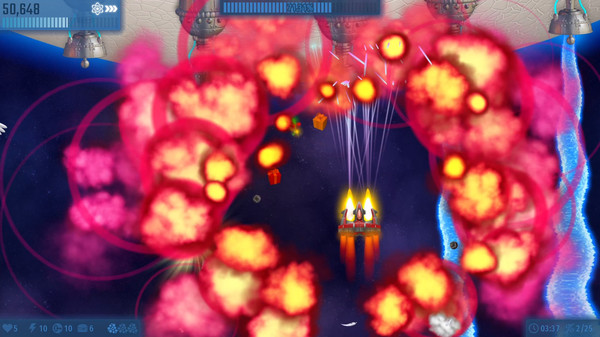 Modes
The game has 2 modes. Single-player mode & dual player mode. You can play this game alone as well as also you can play it with your friend. So, invite your friend and play this game now.
Pros
Easy to play.
The player will have fun while playing.
Cartoon graphics of chickens.
Easy to install.
Both single & 2-player modes.
Free to install.
In two-player mode, you can share lives with each other.
Good soundtrack.
Cons
Too way simple.
There is not any great or thrilling storyline.
FAQ's on Chicken Invaders
How can I get extra lives in Chicken Invaders?
You have to kill more chickens in one wave and you need to collect more drumsticks. If you are in two-player mode then you can lend life from the other one. In two-player mode, you can share with each other your lives.
Is Chicken Invaders Free?
Yes, Chicken Invaders is totally free to play. You do not need to pay charges for playing this game.
What is the end of the game Chicken Invaders? 
The game may never end if you don't lose all of your lives. When the eggs coming from the chickens crash you then you'll lose your one life. The game will last forever until you lose all of your lives.
How do I play Chicken Invaders?
You have to move your spaceship left and right continuously and shoot the chickens with your laser gun. After killing the chickens you need to collect the drumsticks and power-ups to upgrade your power in the game.
Our Uses
I have played the Chicken Invaders game and I think this game is better for the kids. The chickens, it's funny graphics & the soundtrack is good for the kids. For teenagers, the Chicken Invaders can be a little bit swallow. It doesn't have a good storyline or plot. Though this game is very easy to play as well as free to download. It doesn't show any violent or adult things. So we can let the kids play this game without worrying. I can suggest that you can install this game from this site & play it without any hassle.
Alternatives
Also, check the alternatives of Chicken Invaders
Comments
Let us know about your thoughts