3uTools is one of the most excellent iOS documents & data handling software for Apple users. It gives Windows users the capability to get access to the iOS content.
Features
Converter
This program works as a converter for video & audio formats. With this, users could be able to convert their video or audio into other formats.
Create Backups
This program will create Backups for every different file or app & then restore all of them, so that users may not lose them.
Jailbreak
This feature will permit the users to bypass the restrictions & unblock extra abilities. With the help of this feature, users would be able to work on iOS devices through Windows.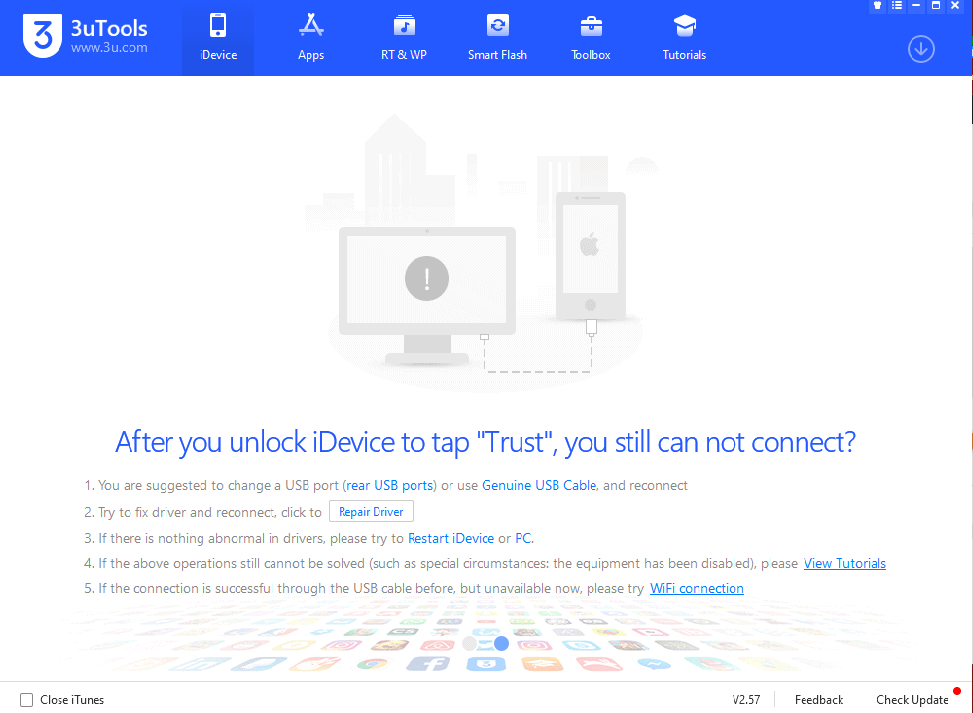 Maintain Files
By working with this software, users can easily search & verify files that they would like to move to their Windows PC. Maintaining or handling files will be very easy with the help of this program.
Customize the User's device
With this software, users will be allowed to customize their ringtone easily. It can also handle & rearrange the icons on the home screen. Users can also share the wallpapers from PC to iOS device within a few seconds.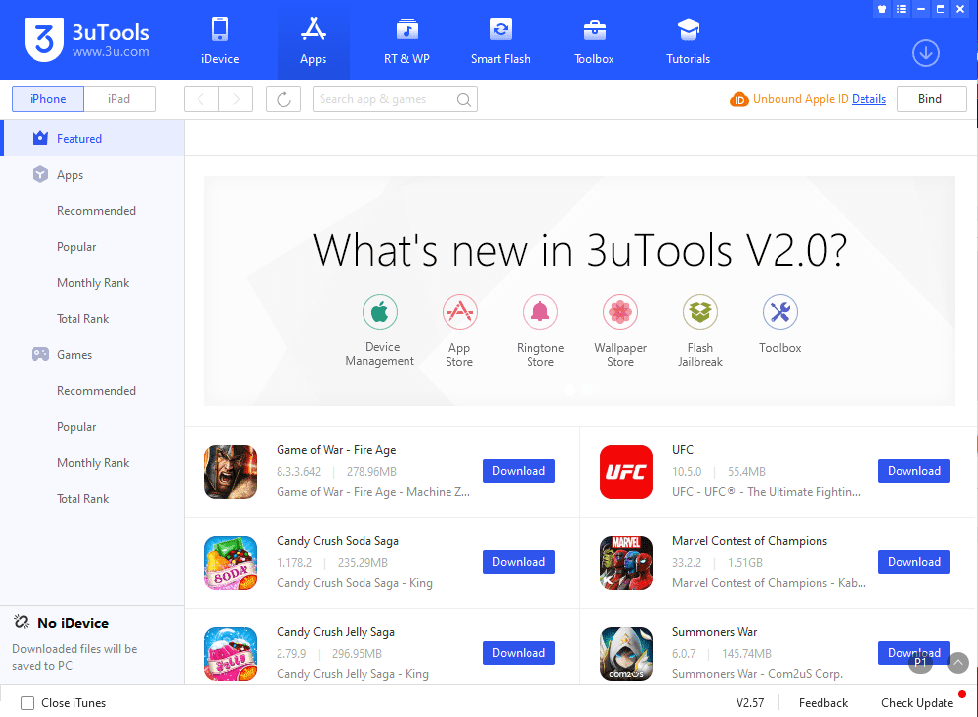 How do I get 3uTools on my iPhone?
The necessary steps are given below-
At first, users need to connect the iPhone to the computer with a USB cable & then launch the program.
After that, users should go to the flash & JB > easy flash, then choose firmware iOS.
Lastly, users must verify the maintenance of the network & USB connection while flashing & then wait for some time.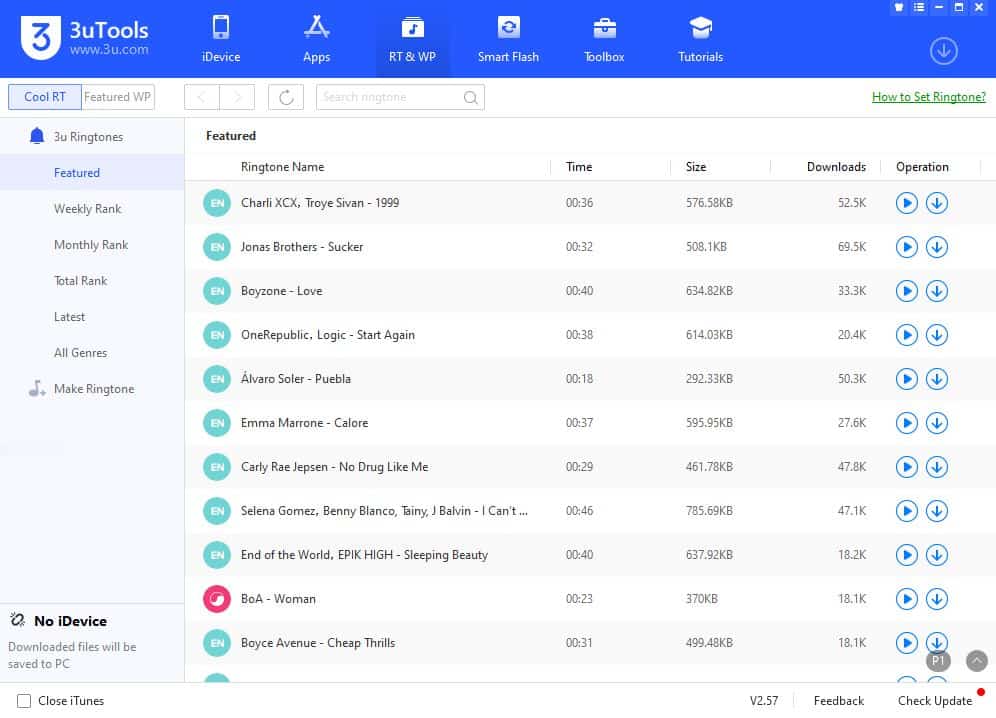 System Requirements
OS: Windows 7, Windows 8, Windows 8.1, Windows 10, Windows XP & Windows Vista (only for 32 & 64 bit).
RAM: 1 GB of RAM or more.
Storage: 1 GB free space needed.
CPU: It is allowed to use any processor.
Pros
Free to download.
It will clear junk files on computers.
It can remove illegal icons.
It is compatible with every iOS device.
Reliable.
Straightforward.
Safe.
Cons
FAQs
Can I use 3uTools on my iPhone?
Yes, this program can be used on iPhone, iPod, or iPad. Users will be helped to handle their idevice by this program.
What can 3uTools do?
With this program, users can be able to backup and restore their data from their iOS devices, clean up unnecessary files, convert some video formats, and many other things.
Does 3uTools work on Android?
Yes, this app can also work on Android devices as well. Users can use it for migrating SMS, call logs, images, audios, and contacts from Android to other mobile devices.
Does 3uTools cost money?
No, this software doesn't cost money at all. It is free of charge for all users.
Is 3uTools free?
Yes, it is a free program for everyone. It is able to handle iOS devices through PC.
Can I use 3uTools on my phone?
Yes, it can be used on the phone as well.
Is 3uTools safe?
Yeah, this program is totally safe to use. They do not let the third parties have the user's personal info and always keep the user's safety.
What is the latest version of 3uTools?
The latest version of this program is 3uTools V2. 52(109.72 MB).
Can 3uTools change its Android location?
Yes, with the help of this program users can be able to change their android location into a virtual location.
Can I use 3uTools to change my iPhone location?
Yes, This software can be used to change the iPhone location as well.
Our Uses
We used this device & we can assure you that you won't be unsatisfied after working with this program. It is free & the straightforward interface will help you to use it perfectly. It is the safest software to handle iOS devices without having any type of difficulty. It also has a backup & restores system which will help you to keep your data safe. So this program is highly recommended for apple users to install on their iOS devices as well as Windows.
Screenshots