Download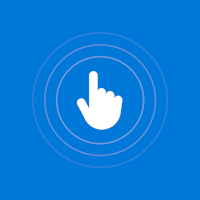 TouchVPN 1.0.22 Download
You are about to download TouchVPN, Latest Version (1.0.22) for your PC. Click the button below to start downlaoding it:
About
Learn About this Download
Here are the steps to download TouchVPN 1.0.22 on your Windows PC:
Step 1: First, click on the download button placed above this page. If you find two download buttons then click on the correct one according to your PC (64-bit or 32-bit)
Step 2: After clicking on the download button, your download will start immediately.
Step 3: Wait for some moment to finish the downloading.
Step 4: After completing the download, run the downloaded program and follow the instructions to install it.
Step 5: You have successfully downloaded and installed TouchVPN 1.0.22 on your Windows PC. Enjoy!
Technical Details
App Informations
Apps Informations
---
App Name
TouchVPN
File Name
Installer%2FTouchVPN_1.0.22.msi?alt=media&token=a7e97dc8-9ff9-40ef-9e0d-864ff73bf875
File Size
7.15 MB
VirusTotal Hash Code
b45c21a05a22be56d1cbd68b7f3315644326178655af0e7b8aec985a11ca5114
VirusTotal Scan Report
Operating System
Windows 7 / Windows 8 / Windows 10 / Windows 11
Date Published
27, December 2021
Date Modified
27, December 2021
Category
License
Freeware
Publisher
Latest
Here are some latest released apps