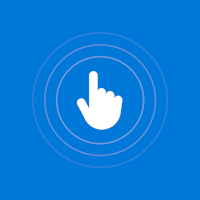 TouchVPN 1.0.22
(54 votes, average: 5 out of 5, rated)
TouchVPN free download for PC Windows (10/8/7/11)
If you think you are browsing unprotected and looking for a good easy-to-use VPN, then you can try TouchVPN for your PC. It can easily mask your internet surfing activities to make you more secure and safe. Cookies and trackers won't be able to track you down anymore.
Besides, you can use this VPN for free and it has no limits when it comes to bandwidth.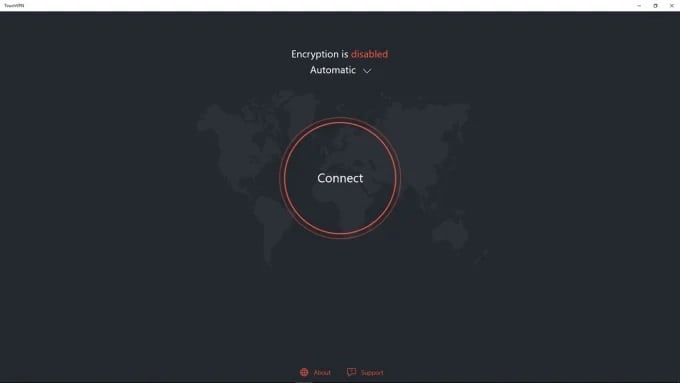 Freeware
TouchVPN for PC is a freeware software developed by AnchorFree Inc. You can surf anonymously over the internet without paying. You don't need to give your credit card details or go through any trial periods with this software.
Made for many platforms
You can use this VPN on almost all OS platforms. Whether you are using Windows, Mac, Android, or iOS, you can just install and run it for anonymous surfing.
Made for browsers
If you are using Firefox or Chrome, you can download the software and install it without any problem. It has very good reviews over the Firefox add-ons store as well as the Chrome Web store. As a result, this is very easy to integrate with your system. Without installing the whole software, you can use it just on a browser.
One Touch Solution
The software is made with user experience in mind. So, the interface is quite simple. You can click on it to run or put it to rest. If you make it on, then your surfing is anonymous. You don't need to put any data or anything like the old VPNs. So, it is easier to use.
Shielding from Malware
You can be safe from Malware and hacking attacks if you use this VPN. And the software is quite good to save users from massive hack attempts and hijacking of the PC.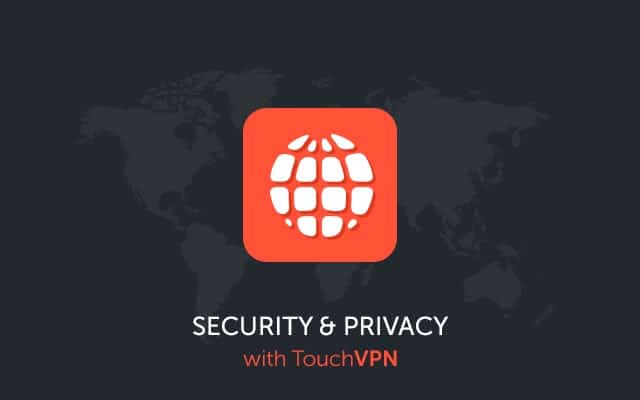 PROs
You can use all the servers to access any blocked websites from any country.
You can surf the internet freely, without thinking twice about hacking or malware.
The software is free and does not require any credit card or any other information.
It is very easy to use and you will get used to it soon.
Unlimited bandwidth is accessible with this software.
You can use it as an add-on, do not need to install the full software if you want.
Right now, you can access the internet with servers from more than 30 countries.
You can see internet speed fluctuations or increase with different servers.
SSL security is higher than other free VPNs.
Works on any public Wifi networks
Most FAQ's on TouchVPN
Is TouchVPN safe to use?
Touch VPN gives banking-grade safety while surfing the internet anonymously from over 30+ servers. You can feel relaxed if you are looking for a PPTP-controlled VPN service for your surfing.
Is TouchVPN Free?
Touch VPN is totally free for your anonymous surfing over the internet. You don't even need to get a trial version or put your credit card details if you are willing to use it right now. Just download and install it and you are good to go.
What is the latest version of TouchVPN?
For PC, Touch VPN version 1.0.22 is the latest version till this is published. For Android OS, you can download Touch VPN 1.9.18 as the latest version till now.
Does TouchVPN hide IP addresses?
Touch VPN does hide your IP. It has servers in over 30 countries with shared IPs. That is why you can browse the internet anonymously with this easy good-to-go free VPN.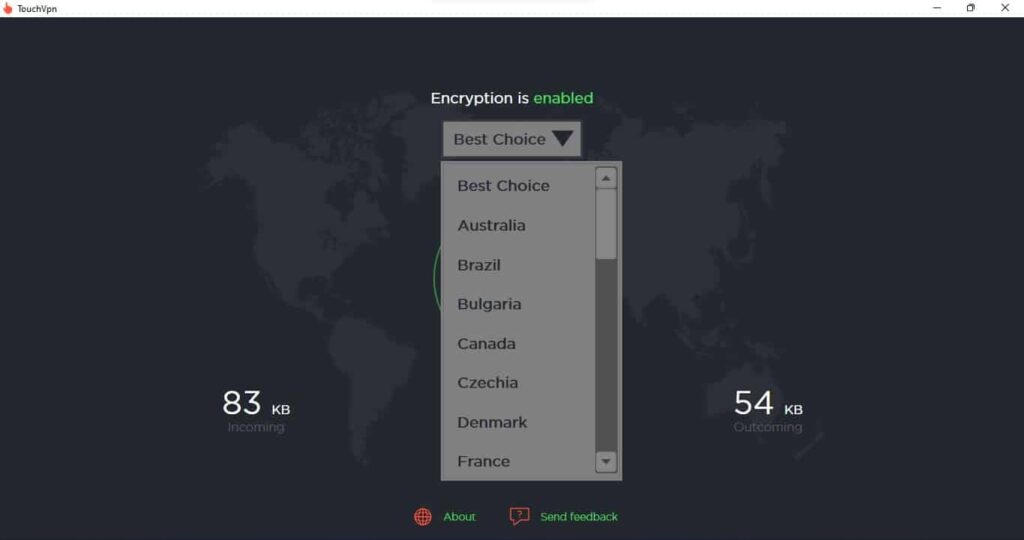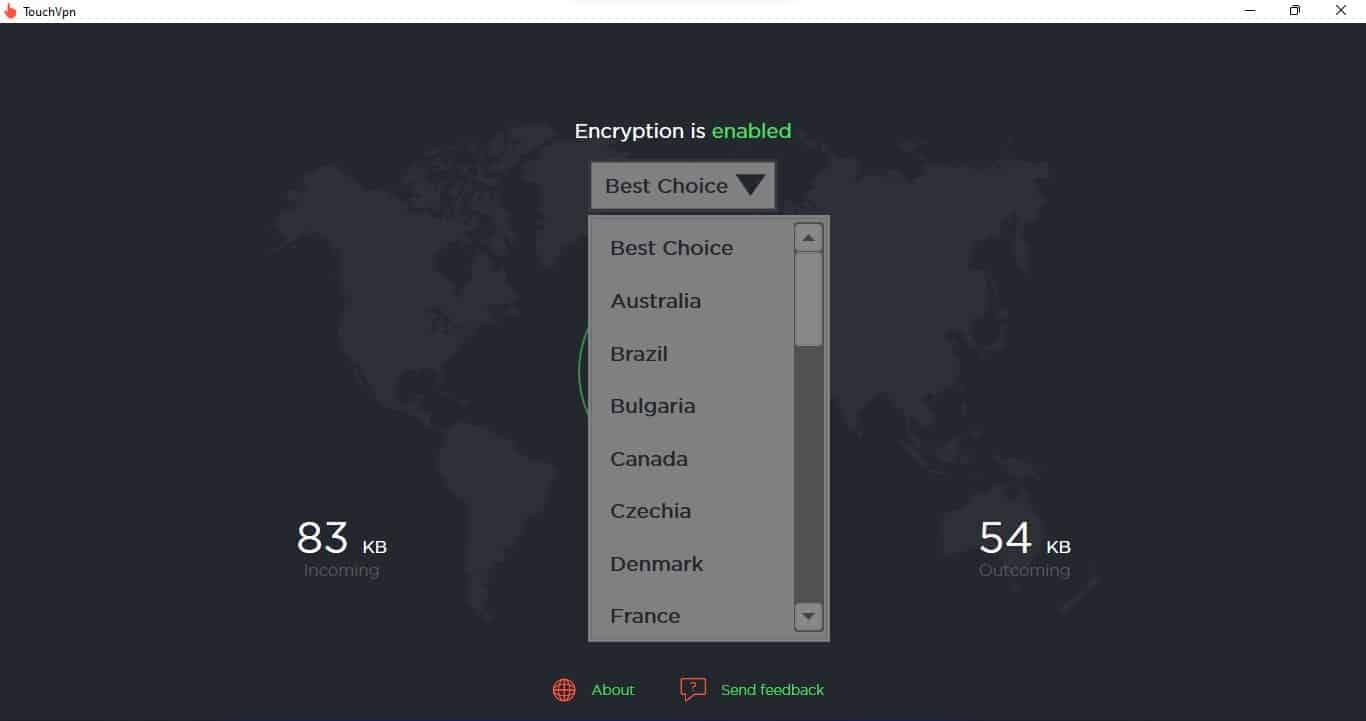 Conclusion
As free and easy software, TouchVPN has already gained popularity. Maybe not a military-grade VPN, but a free and easy interface with banking-grade security makes it one of a kind VPN. You can install and use it without thinking twice.
Apps Informations
---
App Name
TouchVPN
File Name
Installer%2FTouchVPN_1.0.22.msi?alt=media&token=a7e97dc8-9ff9-40ef-9e0d-864ff73bf875
File Size
7.15 MB
VirusTotal Hash Code
b45c21a05a22be56d1cbd68b7f3315644326178655af0e7b8aec985a11ca5114
VirusTotal Scan Report
Operating System
Windows 7 / Windows 8 / Windows 10 / Windows 11
Date Published
27, December 2021
Date Modified
04, June 2023
Category
License
Freeware
Publisher
Comments
Let us know about your thoughts