Mozilla Firefox 111.0.1
Mozilla Firefox 111.0.1 Download for Windows 11, 10, 8, 7 (64 or 32) bit PC. Free download the latest version 2023 of the software from NearFile.
Technical Details
App Informations
File Name 32 Bit
?product=firefox-latest-ssl&os=win&lang=en-US
File Name 64 Bit
?product=firefox-latest-ssl&os=win64&lang=en-US
VirusTotal Hash Code
bf640ca1940e87076a9f78d9237f2551dcb74ce01e2ee061a2db360bcbb371bf
Operating System
Windows 7 / Windows 8 / Windows 10 / Windows 11
Date Published
04, November 2021
Date Modified
24, March 2023
About
Mozilla Firefox free download for PC Windows (10/8/7/11)
Mozilla Firefox is one of the most popular internet browsers out there. It has got all the necessities you require for a safe and fast browsing experience. Besides, you can use many add-ons and extensions to make it better.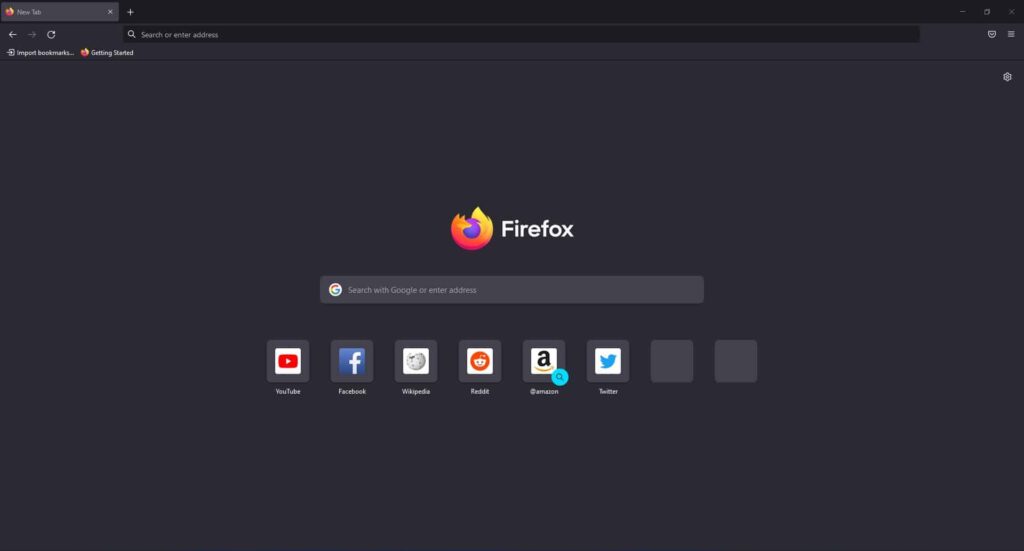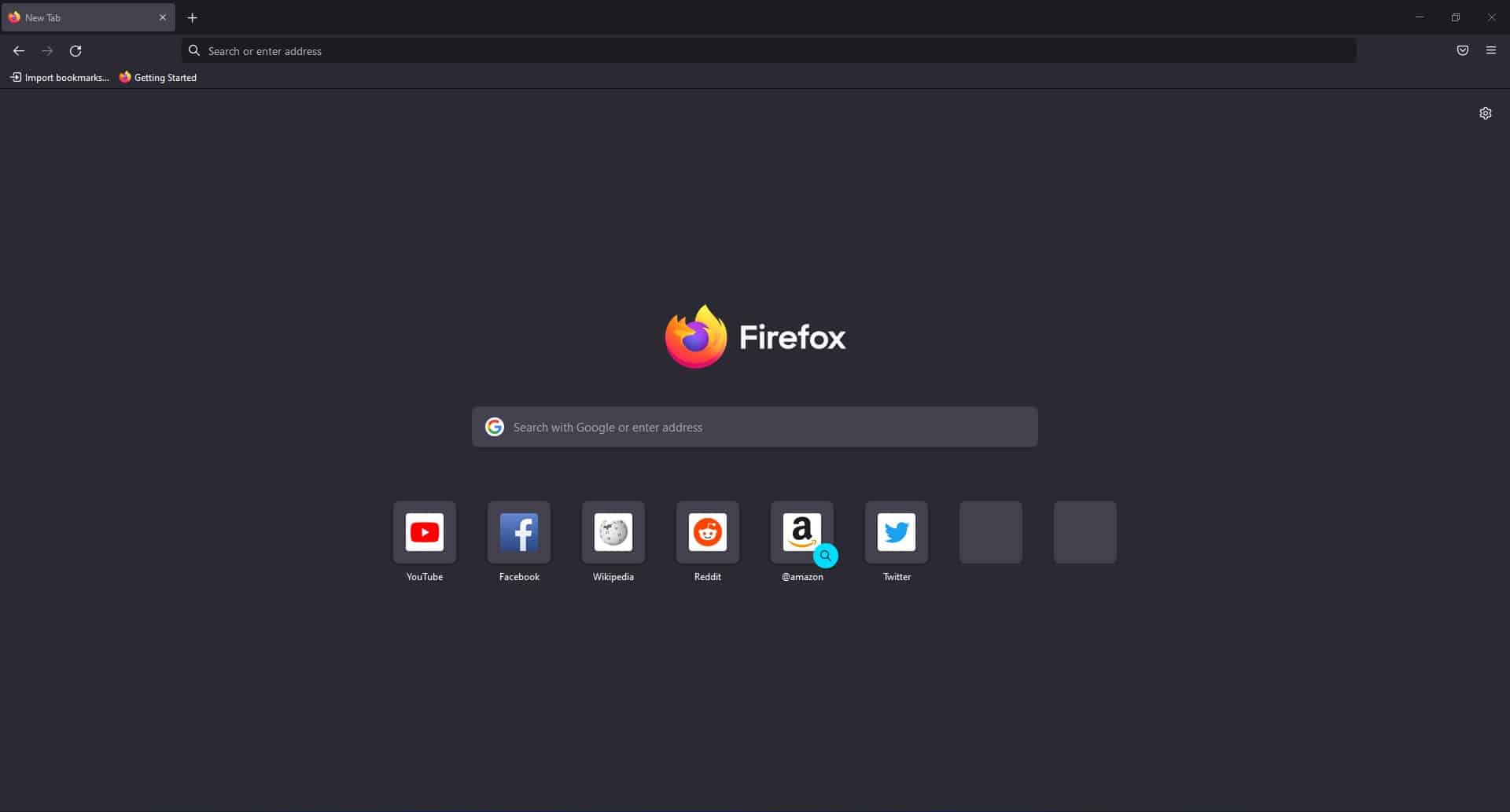 Mozilla Firefox for fast and reliable browsing
Mozilla Firefox is one of the most popular browsers because of its smooth speed and many options for reliable browsing. With this browser, you can have fun with speed.
Free open-source browser
As a free open-source browser, Firefox requires no money or any usual purchase from you. You need not put your credit card information or payment details in the browser.
Sleek and clean Firefox design
Another reason Firefox is famous for the interesting interface it has got. It is being changed with newer versions and every updated version is better than the previous ones.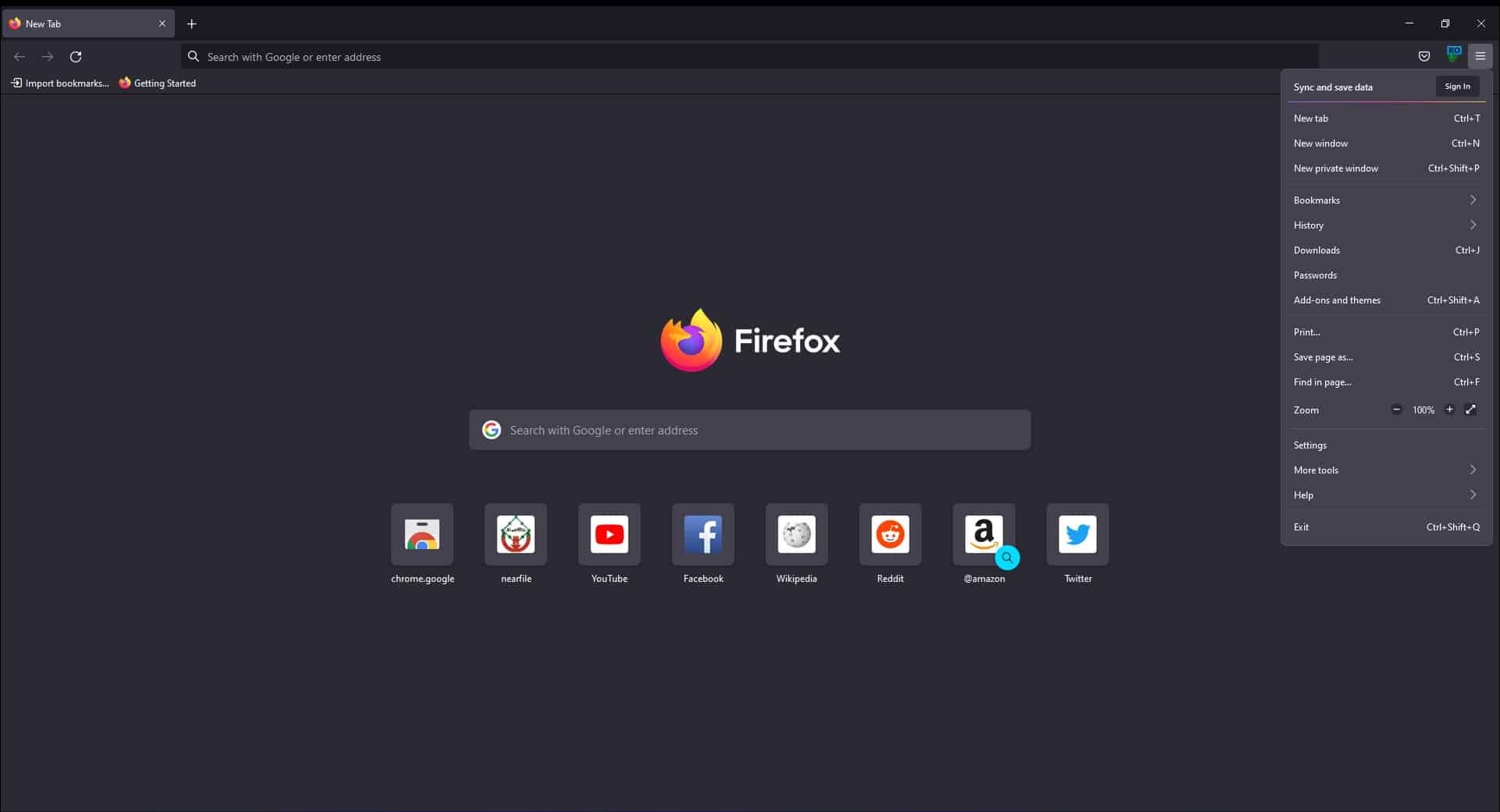 Streamlined toolbar and menus in the browser give you access to all the necessary extensions and add-ons and all the bookmarks you need at hand. Pretty handy to use while you are in a rush.
A new look for tabs
New Firefox versions have a good look for the tabs. You need them to access every now and then.
Expanded privacy protections
Right now, the Privacy Protection of Mozilla Firefox internet browser is comparatively better than other browsers out there. They modify and update it regularly according to the need of the user experience.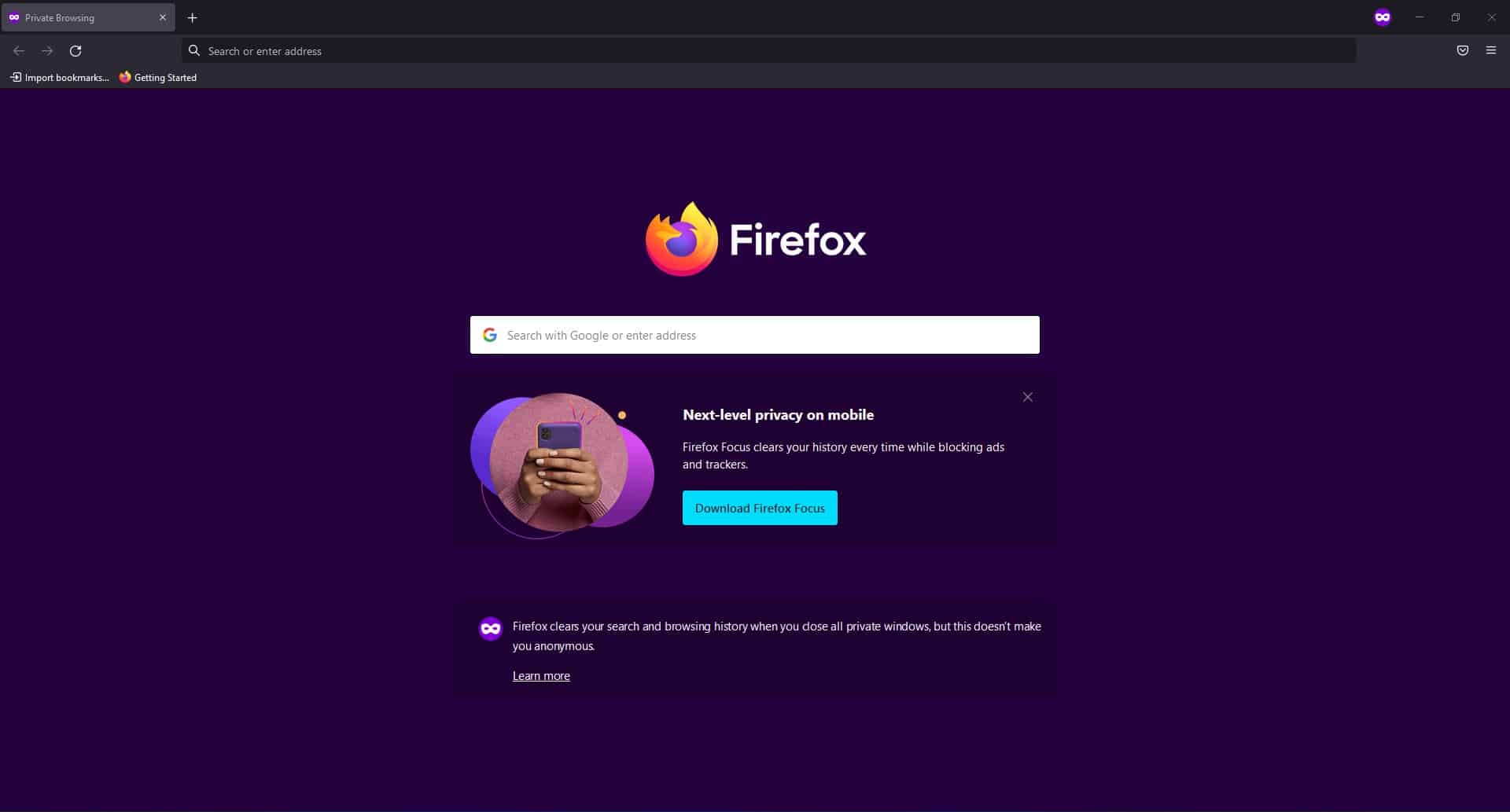 Best private browsing mode than others
The private browsing mode in Mozilla Firefox can really ditch the cookies you may face while browsing. Besides, no history will be recorded so that you can keep peace in mind.
Multi-Platform Supports
Firefox is a very powerful browser for use on multiple platforms like Windows, Mac OS, Android, Linux, etc. You can even log in and have the same history everywhere.
Devtools Commands
Mozilla Firefox comes with a lot of Developer commands you can use the developer tools to debug and edit the software.
Features
Mozilla Firefox is a good browser that can easily be used by anyone –
2x Faster: Mozilla Firefox is popular for its speed. Compared to other browsers, the latest versions are 2x faster.
Lighter than Chrome: Chrome-based browsers can become heavy after using extensions and add-ons. Even for HDD space, Firefox is lighter than Chrome.
Smooth Browsing: Even if you use a lot of add-ons and tabs, Firefox is able to give you a smooth browsing experience.
Private Browsing: Private browsing of Firefox is really good to ditch the cookies and trackers. It is certainly better than most of the other browsers.
Tracking Protection: Firefox automatically detects cookies, trackers, and most of the adware while you are surfing and shows notifications accordingly.
Faster Page Loading: Mozilla Firefox loads the pages faster than other browsers. Especially on Windows and Android.
Take Screenshots: There are built-in add-ons to take screenshots of a page in Mozilla Firefox. It always comes in handy.
Pocket: Pocket is a very attractive feature of Mozilla Firefox. It is a bookmark system but with lots of features. You can save many things like videos, blogs, and news in your pocket and get them whenever you want.
Gaming & VR: Mozilla Firefox Reality offers a lot of Gaming and VR options for your fun in your free time.
Library: The library contains all the history of your browsing except private browsing. You can even get 6 months old history in the library.
Extensions: Mozilla Firefox extensions are vast in numbers and they include paid and unpaid extensions. You can expand your boundaries from video downloading to SEO with these extensions.
Themes: The mesmerizing themes including dark modes are too good to ignore for Firefox users. If you use Mozilla Firefox, you must check these themes.
Toolbar: You can add toolbars according to your necessary shortcuts in Mozilla. This is very handy to find out what you need within seconds.
Sync your devices: With the log-in system, you can have the same feel of using the same Firefox on all of your devices. Even if they are on different platforms, they will support the same extensions and shortcuts.
Built-in PDF reader: Right now, Mozilla has its own built-in PDF reader to read the PDF files on your go. It is a good addition to get rid of the problems with reading PDFs with other software.
Notifications: You will have notifications of different kinds while using Firefox. If you pay attention, they can save you from possible harm.
Security Features
Built-in pop-up blocker: Mozilla Firefox Browser has now a built-in pop-up blocker. If you do not give permission, a website cannot open unnecessary windows to show you ads.
Blocks malicious websites: Besides pop-ups, Mozilla Firefox also blocks malicious websites while you are browsing. Sometimes they show advancing options. But if the threat is bigger, it will stop browsing directly.
Monitor: For a better experience, Mozilla monitors various websites and shows notifications if they are harmful to your PC or not.
Likewise Password: You can save passwords for different websites with your Firefox browser and log in directly.
Frequent updates: Right now Mozilla publishes frequent updates so that all the security features are always updated.
User Privacy
Tracking Protection: With private browsing, you can certainly have some tracking protection with Mozilla Firefox. They put a lot of hard work behind it.
Doesn't rely on Google's Chromium: Mozilla is not a Chrome-based browser. It has its own marketplace for extensions, add-ons, and themes. You can download them without thinking about bugs.
Data collection policy: Unlike other browsers that track the user at different browsers for marketing data, Mozilla Firefox uses a data collection policy with only the consent of the users.
How to Download and Install Mozilla Firefox
You can download Mozilla Firefox from our website. It is virus scanned and safe for you to download. You will get a setup file. Just double-click it and you will be prompted to accept the user agreement. After you agree to it the setup will be automatically completed and you can directly browse with the browser.
How to Uninstall Firefox
You can uninstall Firefox from the control panel.
Search Control Panel from the search menu on your Windows PC.
When you get the control panel Click Program>Uninstall a Program
Find Mozilla Firefox. Right-click and uninstall it.
Creating a Firefox account
Go to the settings menu from the Hamburger menu which is three perpendicular lines at the right corner of the browser.
In the settings menu find login.
Here you can put an email and password to create the Mozilla Firefox account.
Alternatives to Firefox
One of the closest Firefox alternatives is CometBird. The browser looks very close to Firefox and feels the same to use it.
You can also choose Google Chrome or Brave Browser. They are also user-friendly and have many extensions and addons.
Pros
One of the fastest browsers in the market
Has various add-ons and extensions
Light browser
Very powerful to connect to the internet anonymously through private browsing
Cons
You cannot use Chrome-based extensions in it
Sometimes adware and malware can attack even after protection.
FAQs
Is Firefox Safe?
Firefox is a browser very popular for fast browsing and safe surfing through the internet. It has a built-in pop-up and adware blocker. It is one of the safest browsers out there.
Does Firefox have Incognito Mode?
The Incognito Mode in Firefox is called the Private Browsing. This is quite similar to the Incognito Mode in Chrome and can help you to get rid of trackers and cookies from the websites.
Can I change the default search engine in Firefox?
Yes, you can change the default search engine in Firefox. Go to the settings menu from the hamburger menu on the right corner. Find the search option with the magnifying glass. Here you can see options to change the default search engine.
Who owns Firefox?
Mozilla Foundation and Mozilla Corporation, a subsidiary of Mozilla Foundation, own Firefox. But it is an open-source browser and everyone can use it for free. The foundation is an American organization.
Does Firefox sell data to third-party advertisers?
Mozilla Corporation states that the data they collect from the users are not sold to any kind of third-party advertiser. They are a non-profit organization and the browser is totally free and open-source for the people.
What to do if Firefox keeps crashing?
Sometimes due to the browser becoming heavy, Firefox keeps crashing. Besides, malware and adware can harm the browser. If you want to get rid of it, you can update, and clear the cache and cookies. Besides, you can scan the browser for adware and malware. After that, it will become okay.
Why is Firefox still the best browser?
Firefox helps you to get rid of trackers, adware, and malware. Besides, you can surf faster with this browser. Many extensions are available which are non-available on other browsers. For these reasons, Firefox is still the best browser.
Is Firefox any better than Chrome?
The platform and working criteria of the two browsers are different. Still, Firefox has better performance when it comes to privacy and ad blocking. Whereas Chrome is very useful for many other works like SEO and development. 
Does Firefox track you like Chrome?
Firefox can collect user data but they do not sell it to third parties for marketing purposes. You can use Firefox to get better privacy while you are surfing the internet.
Our take on it
Firefox is still very popular as a fast and mostly adware-free browser. It still gives you the same feelings as it was in the beginning. Day by day the bugs have been removed and malware notifications have been updated. This is still a good browser.
Should I download it?
If you are a frequent surfer of the internet and look for unwanted ad-free surfing, you must download it. It will save you from pop-ups, trackers, cookies, and much other harmful software for your devices.
Screenshots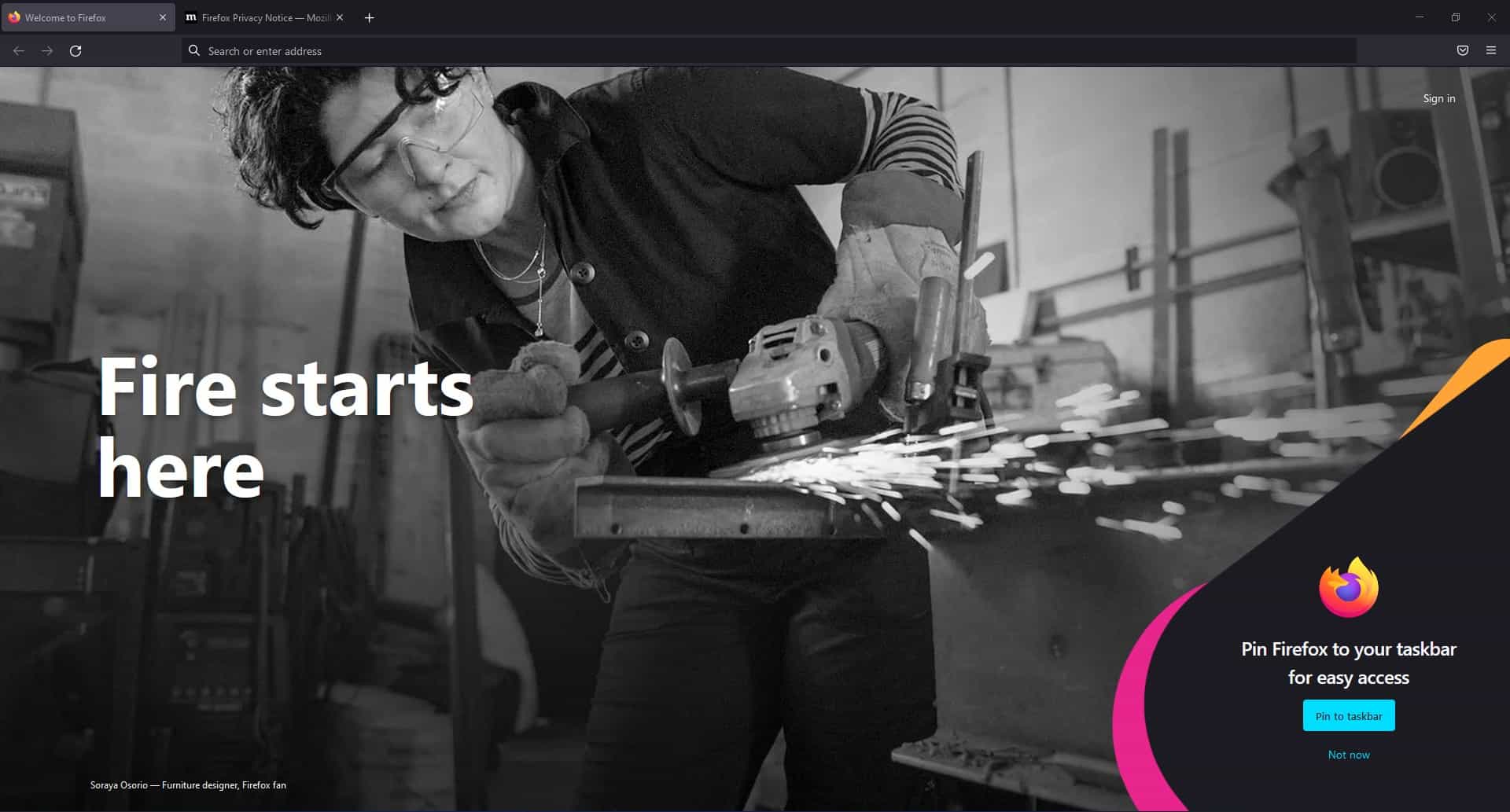 Versions
Check other versions
Alternatives
Also, check the alternatives of Mozilla Firefox
Comments
Let us know about your thoughts