Internet Explorer 11
(101 votes, average: 4.79 out of 5, rated)
Internet Explorer 11 free download for PC Windows (10/8/7/11)
Internet Explorer 11 is a default Windows web browser on all Microsoft Windows computers working on Windows 8.1 and previous ones. It is provided by a Windows computer so you do not need to do anything for installing it. In Windows 8.1, Internet Explorer has two versions. One is for Start Screen and another one is for the Desktop.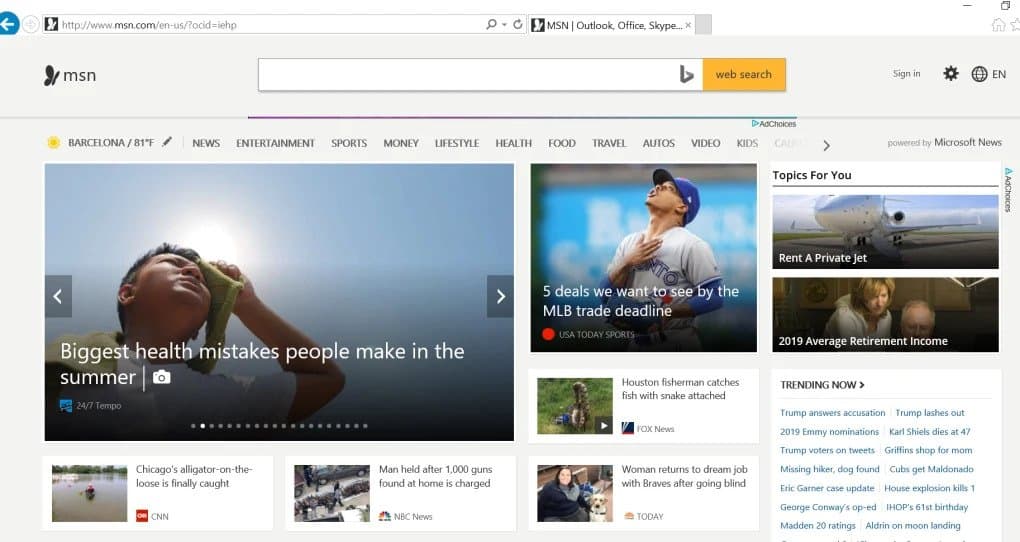 Getting to know Internet Explorer 11
Internet Explorer 11 has some unique features. The features are very advanced. The rest of the features are the same as other web browsers. If you have used Internet Explorer 10 then Internet Explorer 11 will seem very easy to you. Also, if you are a fresher user, then enter the help center option then select internet explorer 11. Everything in detail will come to your display.
Features
Accelerators
With accelerators, you can do browser-related tasks. If you click on the right side of your selected text you will find this option. To put it more clearly, for example, if you search the name of a place, Accelerators will automatically give you a map of that place to look at.
WebSlices
With these features, you can subscribe to a portion of the web page. Format of web slices consists of HTML annotations. But for Internet Explorer, the buttons of web slices are no longer displayed.
InPrivate
In this option, you can change the Internet Explore-related privacy and security settings. Ads make browsing so annoying. If you want, you can save yourself from the annoyance of these ads by turning on the private mode.
SmartScreen
Internet Explorer 11 has added a new feature called SmartScreen Filter, the main function of which is to provide security services. If you enter an unsafe site, this filter will alert you immediately about this site. So that you leave the site and stay safe.
Tabs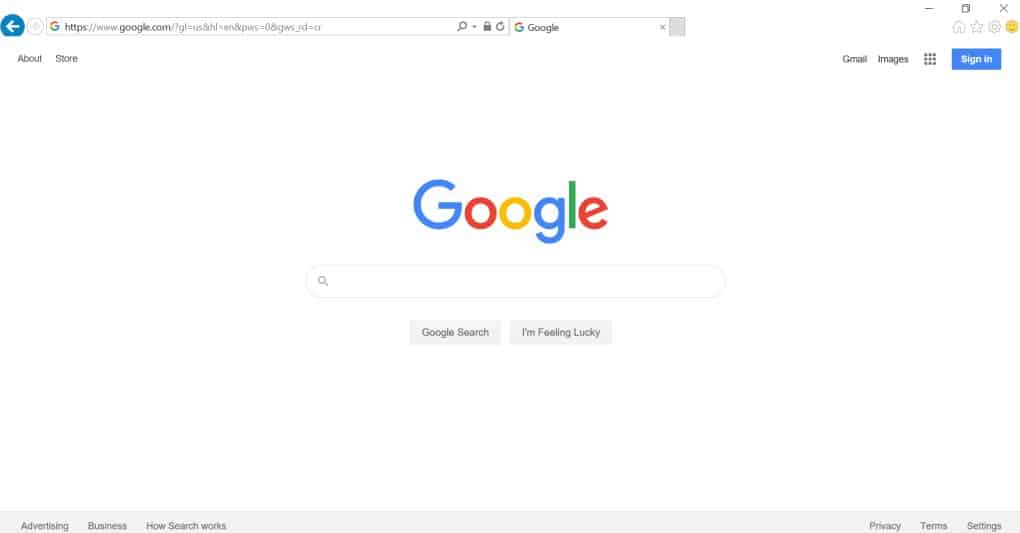 Do you want to view multiple websites in the same window at the same time? But you should use Internet Explorer 11 as it will allow you to tab so that you can view multiple websites in one window. For this, it is enough to click on the tab option.
Address. Bar
This is like a search bar. Here you can search different websites. As soon as you enter the name of the desired website, all the related websites will be suggested to you serially. So easily find the website and perform the task.
Tools Button
Look at the right corner of the display of your PC. You will see the sign of a setting. From there you will get the Tools Button option. Here you will see your download items. You will also get various customization options.
Favorites
In the far right corner of the PC display, you will see a star sign on the left side of the Tools Button. Click here and Organize your favorites and see your Favorites feed and browsing history.
Navigation Buttons
Navigation Buttons will allow you to move back and forth. With this button, you will be able to revisit the sites that you have recently visited.
Home button
There is a home sign on the top right side of the display. By clicking here you can return to the home page.
Enhanced Browsing Experience
If you want to have a good experience in browsing, then use Internet Explorer 11. It will give you a lot of advanced services. You can enjoy many fast browsing. Security services are also very strong. You will get the opportunity to use many websites at once. It has a very simple interface. You will not waste time loading it. It has already gained a lot of popularity for its advanced features and services.
Security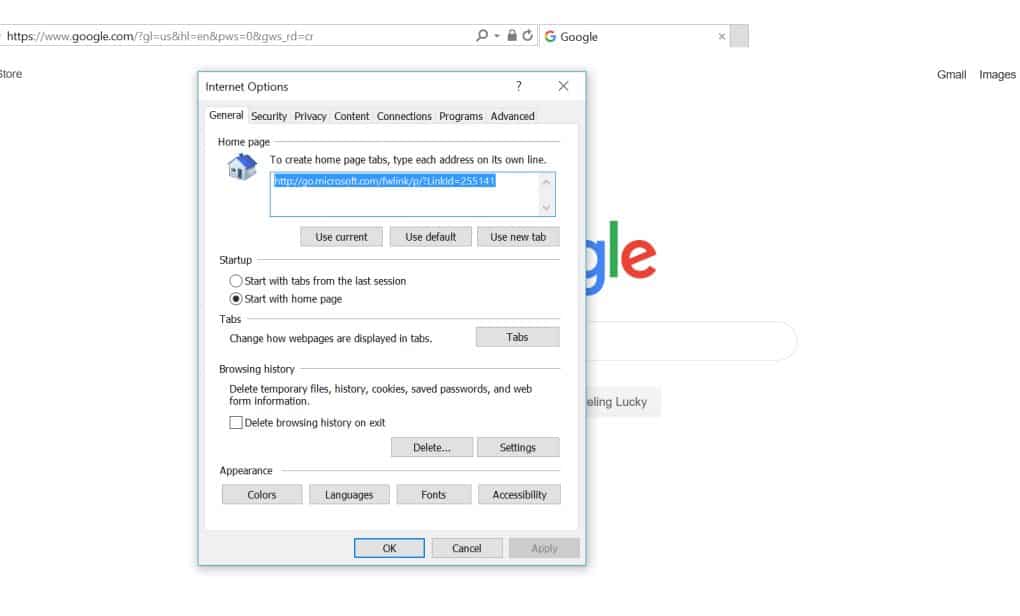 Internet Explorer 11 has improved security services. It provides you with the most secure and security services. In this case, its smart screen filter is one of them. It will inform you in advance about phishing and trafficked websites. Identify risky sites and block them. Protect you from dangerous websites, downloads, extensions, etc. So browse safely.
The latest stable version of Internet Explorer
The latest and most stable version of Internet Explorer is Internet Explorer 11. It is the eleventh publication of internet explorer and it was published by Microsoft. It was released 13Octobar,2013.
Security vulnerabilities and problems
There are some vulnerabilities in the security of internet explorer. For example, this can carry various malware, spyware, and various viruses. But you can easily overcome these virus issues with an antivirus tool.
Low Performance
If you expect to get much higher performance from Internet Explorer then you are wrong. It has some limitations like it does not work with full screen. It failed to initialize Skyrim playback. When you use it, you may not find many types of facilities, then you may think that it is from the previous Internet Explorer.
Slow
When it is affected by a virus, it loads very slowly and gives you slow performance. Besides, it cannot load wight games.
Which one's better? Internet Explorer, Google Chrome, or Firefox?
Google Chrome should be preferred over Internet Explorer, Google Chrome, or Firefox. Firefox and Google Chrome have almost the same features but Google Chrome is ahead in some respects. There are many users of Google Chrome in the world and users feel more comfortable with Google Chrome. On the other hand, Firefox also provides fast and good service but is less popular. Now let's talk about Internet Explorer. It is very good for everyday use. If you do not use Microsoft Edge, you can use Internet Explorer.
Good old Microsoft browser
If you want to know about the old Microsoft browser then I have to mention the name Microsoft edge. It is a very good old version of the Microsoft browser. Microsoft Edge is the default web browser on Windows 10, Windows 10 Mobile, Windows 11, Xbox One, and Xbox Series X and Series S consoles, replacing Internet Explorer 11 and Internet Explorer Mobile.
Pre-installed on most PCs
You have to choose the right version of Internet Explorer first. Then IE11 comes pre-installed on Windows 8.1 and Windows Server 2012 R2 or you can download it for Windows 7 SP1 or Windows Server 2008 R2 with Service Pack 1 (SP1) from the Internet Explorer Downloads site.
A New Look
Of course, Internet Explorer Eleven contains new designs from previous versions. It looks more attractive than previous versions. Now it supports extended scaling, for high DPI screens. Besides, it supports border images and a video text track.
How to reinstall and update?
To reinstall Internet Explorer 11, please follow these steps:
First, type Control Panel in the search box from the desktop. Look on the left side and select view all. Then select features and programs. Off or on the windows features and check the box for Internet explorer programs.
Internet Explorer 11 Requirments
Windows: 8.1 or Windows RT 8.1 PC
Processor: 1 gigahertz (GHz) or faster with support for PAE, NX, and SSE2
RAM :1 gigabyte (GB) (32-bit) or 2GB (64-bit)
Hard disk space :16 GB (32-bit) or 20 GB (64-bit)
Graphics card: Microsoft DirectX 9 graphics device with WDDM driver
Internet access: (ISP fees might apply)
Alternative Browsers
Internet Explorer 11 is great for browsing. But it may not be able to meet all your expectations. In that case, you can choose the option. As an alternative browser for Internet Explorer 11, you can choose Google Chrome or Firefox. In that case, you will easily get the benefits of big extensions, catalogs, etc. Their performance is also very good.
Pros
Very good for daily use
Great for Google docs, email clients, and Twitter
Free to use
Easy to use
Privacy settings available
Cons
Limited features
Security issues
Sometimes slow performance
FAQ's on Internet Explorer 11
What's Internet Explorer 11?
Internet Explorer 11 is the latest version of Internet Explorer from Microsoft. With this, you can browse safely and fastly.
Is Internet Explorer 11 Free?
Yes, Internet Explorer 11 is free. You can download it without any cost.
Is Internet Explorer 11 Safe?
Yes, it is a safe tool. So that use it without any safety-related fear. But yes if you face any virus-related problems then use antivirus.
How do I run Internet Explorer?
First, you have to open Internet Explorer and then select run command. Now click on the start button. Then a WinX menu will have appeared. Select Run from the WinX menu. Then type iexplore in the Run command dialogue box and select the ok button. So your task is done. Within a few min, Internet Explorer will be open with its home page.
Is Internet Explorer 11 still supported on Windows 10?
Yes, it supports windows 11. So that you can install internet explorer and use windows 10.
Can I still use Internet Explorer after 2022?
Yes, you can still use Internet Explorer 11. Why not it will retire after 15th June of 2022. Before that time easily you can use this tool.
Is Microsoft Edge the same as Internet Explorer?
No, these two are not the same. The icons of Microsoft Edge and Internet Explorer may look the same, but these two applications are completely different.
Our take on it
Internet Explorer contains the basics of browsing and has a very smooth interface. It may not give you high performance but it is best because of the fast browsing service. There is no hassle of add-ons or extensions. It will also allow you to browse some light games. It gives good results efficiently in searching and bookmarking. You can play videos in good resolution. You can also download some small size files.
Should I download it?
If you are annoyed with your browsing and want to browse smoothly, then you should download Internet Explorer. Resolve browsing issues quickly. Avoid extra advertising websites for safe browsing. Never accept cookies. You will get a very good browsing experience if you follow certain precautions and rules.
Apps Informations
---
App Name
Internet Explorer 11
File Name
EIE11_EN-US_MCM_WIN764.EXE
File Size
56.22 MB
Operating System
Windows 7
Date Published
25, May 2022
Date Modified
26, October 2022
Category
License
Free
Publisher
Alternatives of Internet Explorer 11
Comments
Let us know about your thoughts