Microsoft Edge Stable 116.0.1938.62
(109 votes, average: 5 out of 5, rated)
Microsoft Edge Stable free download for PC Windows (10/8/7/11)
Microsoft Edge Stable is the browser of the Technology Behemoth Microsoft. For windows, it is installed by default and you can start browsing it just with the OS. A few days ago, Microsoft also launched Edge Stable for Linux. The browser gives you the opportunity to sync your history, bookmarks, and calendar from one device to another.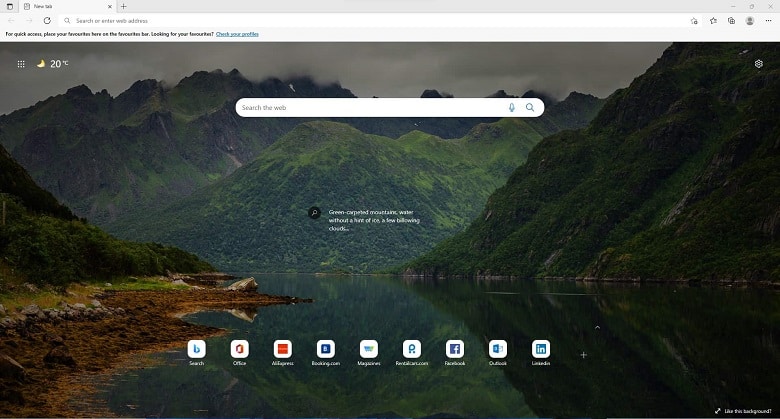 Latest Updates
Microsoft Edge Stable is now available for even Windows 11. Not just that, right now you can use it on Mac OS, iOS, and even Android. As we have mentioned earlier, right now, it has a stable version for Linux users too. Moreover, you can sync all the data on all the devices if you want it to work like that.
Although not so much different in operation from other browsers like Firefox and Chrome, some websites run faster with Microsoft Edge.
Features
Chromium Based
The new Microsoft Edge Stable versions are chrome-based and you can use them like any other chrome-based browser. If you are looking for plugins and extensions, then you can download them from Chrome Web-Store and integrate them with Microsoft Edge now.
OS Compatibility
Right now, Microsoft Edge can be installed and used on all the available OS on the market. Moreover, Windows 11 is also compatible with this browser.
Security
The new chrome-based Edge has been updated with better security features than ever before. It now has an InPrivate search option for anonymous surfing without the hassle of cookies and trackers.
Kids Mode
One of the latest features added to Microsoft is the Kids Mode. Kids mode is specially made to keep your children safe from all the red areas over the internet. You can rely on this option and let your kid use the computer without thinking twice.
Shopping Options
If you are looking for cool shopping features, this is the best browser for you at hand. Edge and Bing have come together with all the special offers for holidays. You can have coupons and compare prices from different sites to find out the best deal online when it comes to online shopping.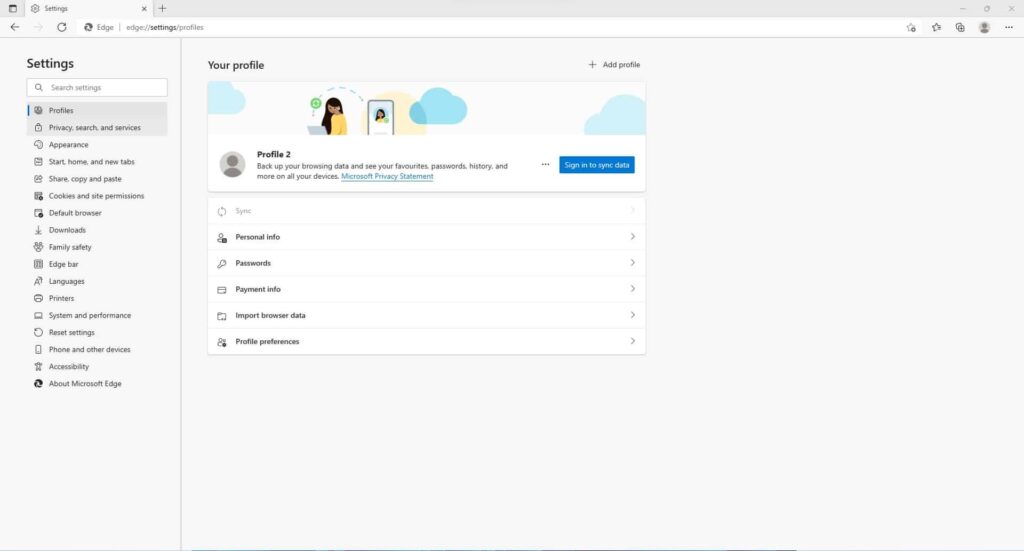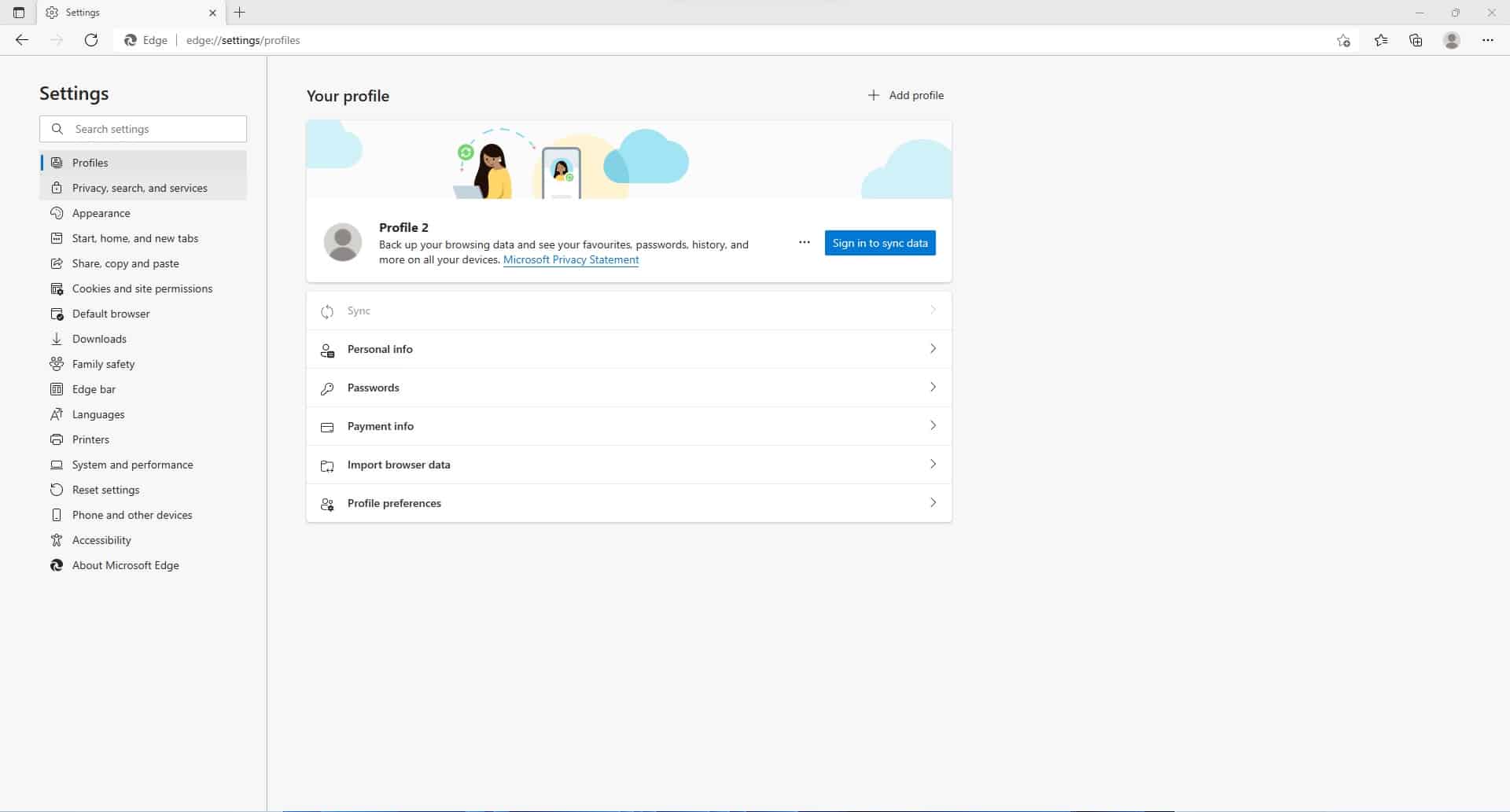 Pros
You can use synchronized Edge on all of your devices. From Windows to iOS, all OS now supports the latest Microsoft Edge Stable versions.
Linux Edge is very compatible with all Linux OS. Whether it is Red Hat Linux or Penguin, you can use the latest Edge.
New kids mode is really helpful for your children to do online classes, and courses and have social interactions over social media safely and securely.
Because of the Chrome-based backline, you can now use Edge to do many things that would not be able to be done by Edge before.
Features like vertical tabs and immersive readers can help you to use your time on the browser more effectively and efficiently.
FAQs on Microsoft Edge Stable
What is Microsoft Edge and Why do I need it?
Microsoft Edge is the default web browser installed with any Windows OS you use. The program is developed by Microsoft and you can use it for free for web surfing. For your starter packs for Windows, it is the first browser option you get.
Is Microsoft Edge Free?
The browser comes with all the Windows OS. And yes, it is totally free for you to use. Moreover, it has options that can help you to get free coupons and shopping rewards online.
Is Google Chrome the same as Microsoft Edge?
The new Microsoft Edge Stable versions are chromium-based – which means at the core, both of the programs have a similar structure. Right now, you can get many features on Edge similar to Google Chrome and even can use the same plugins from Chrome Web-Store. But both have differences in the user interface and many characteristics.
Do I need Microsoft Edge on my Laptop?
Microsoft Edge browser comes with all the Windows OS. You need to use the internet for surfing at first if you do not have already installed any other browsers on your PC. The new versions of the browser have many good features to work with that can replace any other browser.
Conclusion
The latest Microsoft Edge stable versions are being popular day by day. If you do not have the latest ones, then you can update yours and give it a try.
Microsoft Edge Stable 116.0.1938.62
1.7 MB
Apps Informations
---
App Name
Microsoft Edge Stable
File Name
downloadEdge.aspx?platform=Default&source=EdgeStablePage&Channel=Stable&language=en
File Size
1.7 MB
VirusTotal Hash Code
b692ffb8d5a319bee0edc4fff745a29e071bb10f5a748bd884d62631843e262b
VirusTotal Scan Report
Operating System
Windows 2000 / Vista / Windows XP / Windows 7 / Windows 8 / Windows 10 / Windows 11
Date Published
12, October 2021
Date Modified
27, August 2023
Category
License
Freeware
Publisher
Alternatives of Microsoft Edge Stable
Comments
Let us know about your thoughts