Harvest Moon: Light Of Hope 2.0.0
(100 votes, average: 5 out of 5, rated)
Harvest Moon: Light Of Hope 2.0.0 Download for Windows 11, 10, 8, 7 (64 or 32) bit PC. Free download the latest version 2023 of the software from NearFile.
Technical Details
App Information
App Name
Harvest Moon: Light Of Hope
Operating System
Windows 8 / Windows 10 / Windows 11
Date Published
03, February 2022
Date Modified
04, June 2023
License
Commercial Purchase
About
Harvest Moon: Light Of Hope free download for PC Windows (10/8/7/11)
Harvest Moon is a popular series among gamers who love the role-playing category. Light of Hope is a sweet addition to that established series, and it introduces some never seen before features and gameplay.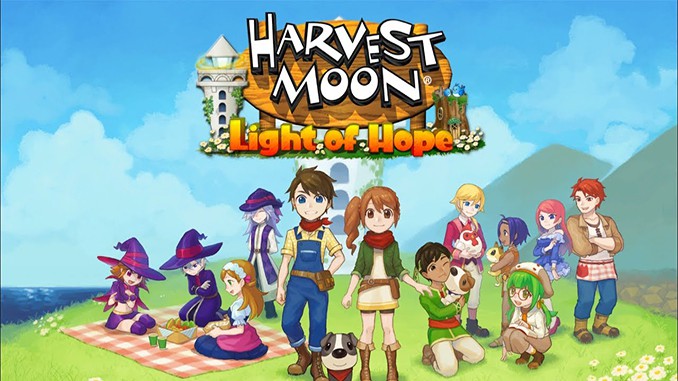 Starting from an uncharted island, the players have to create their destiny by farming and socializing. A new chapter opens a world of possibilities to our main characters: Mike or Sabrina. The players are free to choose one according to their preference.
The game made a splash in the gaming community by presenting special editions. It is available on Windows, Nintendo, PlayStation, Android, and iOS.
Play with Multiple Characters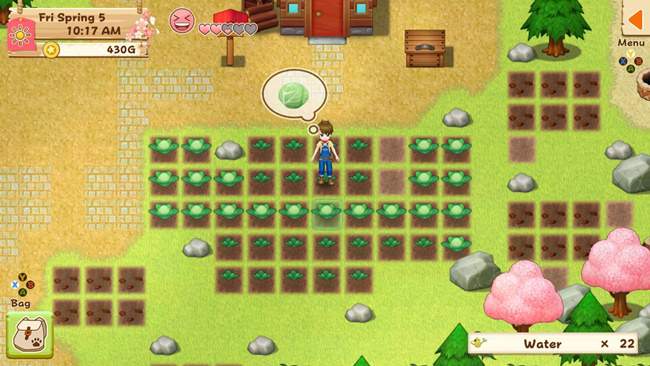 Embark on a new journey with the protagonists of your choice: Mike or Sabrina. Select your companion and build your establishment from scratch. Make room for your farms, collect fish from the ponds, and mine to get raw materials to build your village.
Fresh Gameplay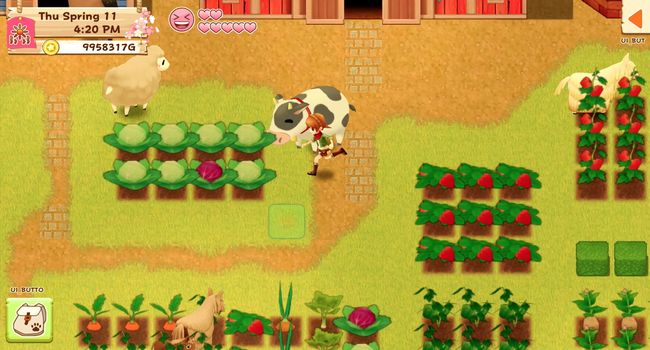 Decorations, a new storyline, dual mode, material collections, and many more fresh additions make the game ten times more fun! Harvest your crops yourself or with your friend by using the multiplayer mode. Glamor up your village by adding sparkly new decorations. Lighten the lighthouse and complete your mission.
New Events
Animal sports festivals, Marriage ceremonies (8 bachelors and bachelorettes), and Gift transfers are some of the new events that you will find with this iteration. Collect more points from mutated crops and push yourself to the limits. Enjoy every aspect of Harvest Moon while you move along with the story.
Build Families
By introducing the marriage system, players can now build families and create more diversity. Players can have children, make their families grow, and become proper parents. Your story will follow according to your decisions and how you create bonds with others.
Minimum System Requirments for Harvest Moon: Light Of Hope
Windows: All versions from 7 and above
Processor: Intel i3 2.9GHz
RAM: 4 GB
Windows DirectX: 11
HDD: 1 GB plus
Pros
All-new characters
Added features and cropping abilities
Incredible continuity of the series
Intuitive gameplay
Cons
The story is not up to the mark.
FAQ's on Harvest Moon: Light Of Hope
Is Harvest Moon: Light of Hope good?
The fresh new addition to the famous Harvest Moon series is definitely one every RPG fan will love. This game is a good and incredibly enjoyable adventure to experience.
How long can you play Harvest Moon: Light of Hope?
The main plotline takes about 20 hours of game time to complete. However, if you want to solve every objective wholeheartedly, it takes more than 100 hours to finish.
Can you have a baby in Harvest Moon: Light of Hope?
You can definitely have a baby in this new one. After going through the marriage system, the players can have and raise their children to grow their families.
What does Harvest Moon: Light of Hope Special Edition include?
The special edition features sparkling decorations, marriage ceremonies, fresh materials, Special Episodes of previous characters, and much more.
Final Verdict
While some players complained about the story and backdated visuals, the game is fun to play. It offers everything you can ask from an RPG and more. We found the controls a bit hard to follow at first, but it gets easier after a while. So, try the game and let us know your feelings about it.
Alternatives
Also, check the alternatives of Harvest Moon: Light Of Hope
Comments
Let us know about your thoughts