Magic Photo Editor 7.5
(103 votes, average: 5 out of 5, rated)
Magic Photo Editor free download for PC Windows (10/8/7/11)
Photo editors have become the new craze lately as mobile photography became a common trend. That's why people are going crazy over new photo editors to try exciting features to make their pictures stand out.
Magic Photo Editor provides heavily on the promise of giving you a completely updated look at your photos. You'll be amazed to see the before and after differences between your edited photos. I know it might seem hard to believe. So, let's get to know about this magical image editor in-depth.
Features of Magic Photo Editor
Do you want to know more about Magic Photo Editor? Here are all the unique and distinctive features of this software for you-
Incredible Landscape & Backdrop
The backdrop choice is a must in the magic photo editor which evolves your picture to a new level. After setting the backdrop, you can now start editing as you want. You can try different elements, frames, arts, texts, and so on.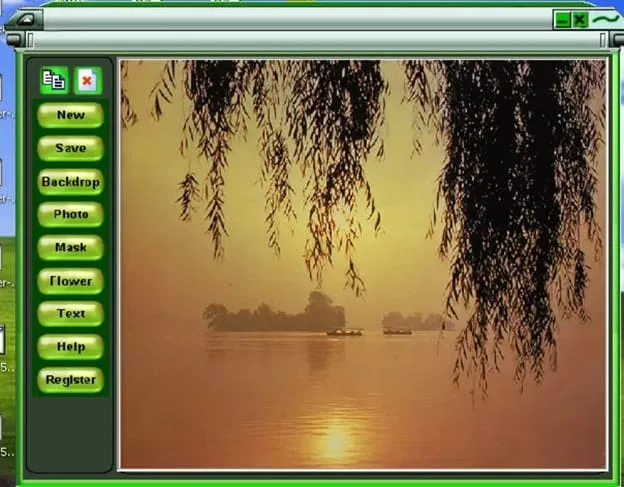 Basically, you're by no means limited to a certain editing style with this app.
Cartoon Editor
This feature might seem funny but it's really a breath of fresh air in the modern editing style. The cartoon arts and editing option allow you to revamp your photos in a comical fashion. This particular editing is quite popular with kids who love to see their favorite cartoon characters with them in a photo.
So, if you have a kid or two, this feature will definitely liven up the mood of your children!
Awesome Tools
You might be thinking that the Magic Photo Editor app doesn't have that many tools or attachments to make your pictures pop! Well, guess what! It actually has more than enough.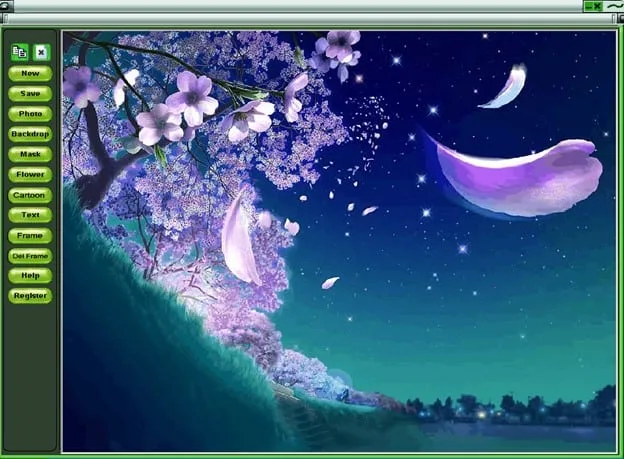 Don't believe my words? Well, here are the total list of tools or additions you're gonna get-
100+ clip arts that can instantly be applied to your photos to make them more ingenious.
180 cartoon art for making your photos amusing, funny, creative, or whatever you want them to be!
A wide variety of 60 outlines to align your photos and make them pop!
100 frames and comment functions to give your photos a brand-new look!
Pros of Magic Photo Editor
Quick edit options
A wide array of tools and filters
Good customization
Free to download
Cons of Magic Photo Editor
Only image editing is available, no video editing
In-app advertisements
FAQs of Magic Photo Editor
Is Magic Photo Editor free?
Yes, magic photo editor is completely free to download and use. However, there's an in-app purchase option if you want extra features or frames.
Is the Magic Photo Editor App Available on Windows 10?
Yes, Magic Photo Editor is available on Windows 10 and its previous versions. You can download this application on multiple operating systems without any cost.
Is it Available on Android?
No, contrary to its Windows counterpart, Magic Photo Editor is not available on Android. There are some fake Magic Photo Editor apps available on Google Play Store which are made by different developers.
Conclusion
In the end, all that matters is the usefulness of the app you're gonna use. Now, does the Magic Photo Editor seem intriguing enough to you?
Well, at first glance, this photo editor does feel like a nice way to change your photos in a beautiful manner. However, you might get bored easily with similar kinds of designs and stuff. So, if you don't plan on making professional-grade pictures out of this application, you'll be good to go.
Otherwise, you'll be terribly sorry. Hence, get a taste of how this photo editor faces off and then decide!
Apps Informations
---
App Name
Magic Photo Editor
File Name
magicphotof.exe
File Size
4.82 MB
VirusTotal Hash Code
9b748766da0b6202594ef0643f81d1bef2d725efa6ff807dbf12db0271ee7e73
VirusTotal Scan Report
Operating System
Windows 7 / Windows 8 / Windows 10 / Windows 11
Date Published
19, April 2021
Date Modified
04, June 2023
Category
License
Free
Publisher
Alternatives of Magic Photo Editor
Comments
Let us know about your thoughts