PES 2017
Publisher:
KONAMI
License: Demo
(101 votes, average: 5 out of 5, rated)
PES 2017 free download for PC Windows (10/8/7/11)
PES has been a tough contender in the sports gaming industry for a long time now. Their continuous improvement of the game has brought some groundbreaking technologies to the soccer gameplay. Now, with their newest addition, PES 2017 brings more to the table.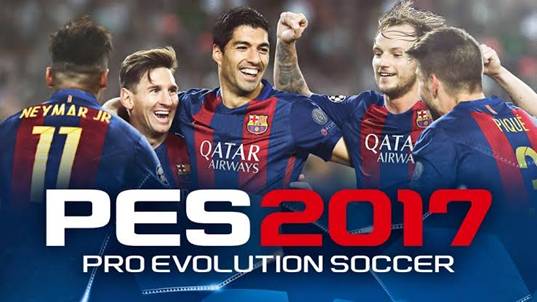 From using new acrobatic mechanisms to revamped techniques, you'll get to see your favorite stars bring out more flair than ever before! On top of that, the online multiplayer mode redesigns the whole aesthetic of the career mode.
Gameplay
With the 16th iteration of Pro Evolution Soccer, Konami provides all-new gameplay changes. You can now select your favorite player to perform incredible skills that were previously unheard of! Along with that, now the users can quickly transfer their game settings and data over the USB cable.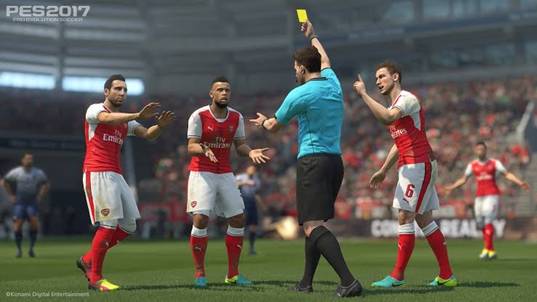 The best part about the game is the ability to showcase your skills in multiplayer mode. You're not confined to just the offline mode. Showboat and mesmerize your opponents on the online platform too!
Features
Want to know what the game offers other than incredibly well-crafted gameplay? Find out more from this detailed feature list-
Versatile Compatibility
When it comes to delivering a wide range of compatibility, PES never disappoints. Even with its 2017 version, it ups the game by providing Windows, PS, and Xbox support. So, you get to enjoy this brilliant game over any gaming console available and more!
New & Improved Career Mode
With the new version, comes the newly improved career mode. In the current version, the users can now challenge other teams and players with their own customized teams. Moreover, the players are constantly updated depending on their performance and skills.
More Stars & Teams
Tired of playing with the same stars and teams? Well, this time around, you get a wider variety of teams from all around the globe. Also, the star players are regularly updated to match the gameplay and feel. So, you won't feel the game is stuck in one place and all.
Easy Data Transfer
Always wanted to transfer your game data over to another device? Your wish has finally come true with PES 2017. Now, you can enjoy your saved game data on other devices by transferring it via a USB cable. So, why restrict yourself when you can play freely on any device you like?
System Requirements for PES 2017
Here is the specs list that you're going to need in order to run the game smoothly-
Minimum System Requirements
Processor: Intel Core 2 Duo or equivalent
Operating System: Windows 7 and beyond
RAM: 1 GB
Graphics: GeForce 8000 series or AMD Radeon X1600 or Intel HD Graphics 3000
HDD: More than 8 GB of free space
Recommended System Requirements
Processor: Intel Core i3 or equivalent processor
Operating System: Windows 7 and beyond
RAM: 2 GB
Graphics: GeForce GTX 260 or AMD Radeon HD4850 or Intel HD Graphics 4000
HDD: More than 8 GB of free space
Pros
Smoother gameplay
Improved VFX and design
Dual online and offline mode
New enhanced features
Free to play
Cons
FAQ's about PES 2017
Is PES 2017 PC Available?
Yes, the game is available on multiple platforms including PC and laptops. Any user can enjoy this Soccer centric franchise on their Windows PC, given that they meet the minimum requirements.
Is PES for PC Free?
Yes, the current PES franchise game is available for any PC for free. You can get this incredible game from this trusted website.
PES 2017 PC Offline or Online?
The famous PES 2017 is available in both offline and online formats. The users can easily swap between the modes within the game. So, you can enjoy the modes based on your preference.
How Big is PES17?
The total size of the game is around 9 GB which is a lot compared to other sports games. So, make sure you have that much free storage on your PC. Otherwise, the game won't be installed.
How Do I Install the PES 2017 Disc on PC?
To install the game, you'll have to download the pre-installed zip file first. After the download, you'll need to unzip and paste it on your PC and you're done.
Conclusion
That's what you'll get to enjoy when you download PES 2017 PC. In our limited usage, we found the game more refined and enjoyable than the previous editions. While there are some hiccups here and there, overall, the game speaks for itself.
So, why don't you step into the world of your favorite Soccer stars?
Screenshots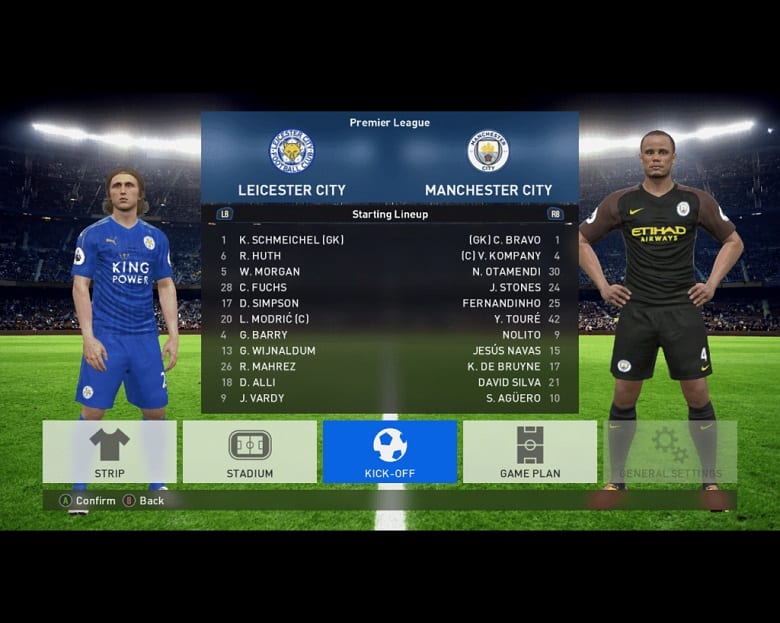 Comments
Let us know about your thoughts