The Altening 2.0.0
(105 votes, average: 4.46 out of 5, rated)
The Altening 2.0.0 Download for Windows 64 bit or 32 bit PC. Free download the latest version 2023 of the software from NearFile.
Technical Details
App Information
File Name
TheAltening.zip
Operating System
Windows 7 / Windows 8 / Windows 10 / Windows 11
Date Published
04, January 2021
Date Modified
15, October 2022
About
The Altening free download for PC Windows (10/8/7/11)
The Altening is an outstanding token generator application for Minecraft. Users can get unique tokens from the app and play with those premium accounts. It utilizes an all-platform uniform security system to ensure better alts for users to enjoy a flawless gaming experience.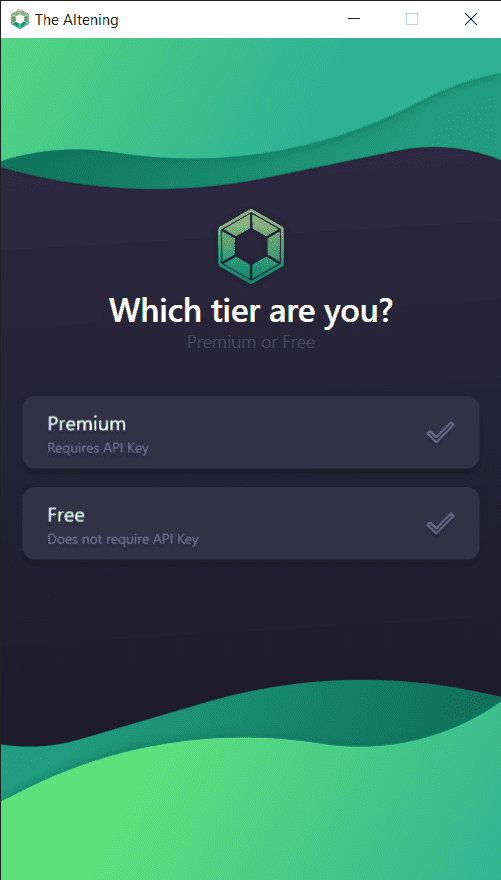 Is The Altening legal?
The Altening is practically legal because you're just buying ids or accounts from there. However, most of the accounts available there are cheater accounts. That's why you won't be able to play with those free ids for a long time. The same goes for the HyPixel tokens as well.
Can I buy a Minecraft account?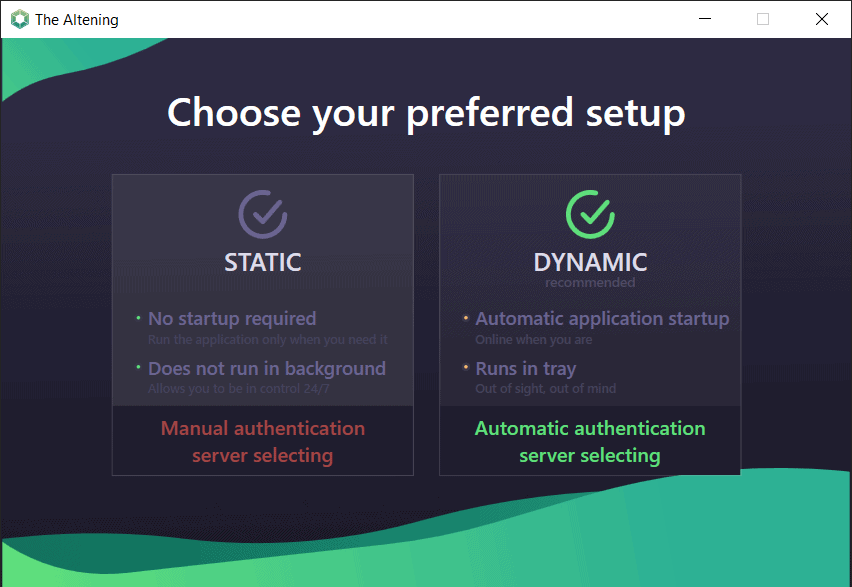 This is a common query among new users. They can't be sure about whether it's okay to buy another premium account or not.
The simple answer is that you can. Whether you buy a code or an actual account, there are no restrictions in buying or selling a Minecraft account.
But there's a catch. It's not entirely legal to do so. Because it violates Microsoft and Mojang's terms and conditions, which prohibit users buy or exchanging any premium accounts. So, try to be careful if you want to do that.
How do I get rid of Altening?
If you have already incorporated Altening into your Minecraft account, removing the tool won't be enough. Your host file also needs cleaning.
Here are the detailed steps:
Open your command prompt with the Run as administrator option.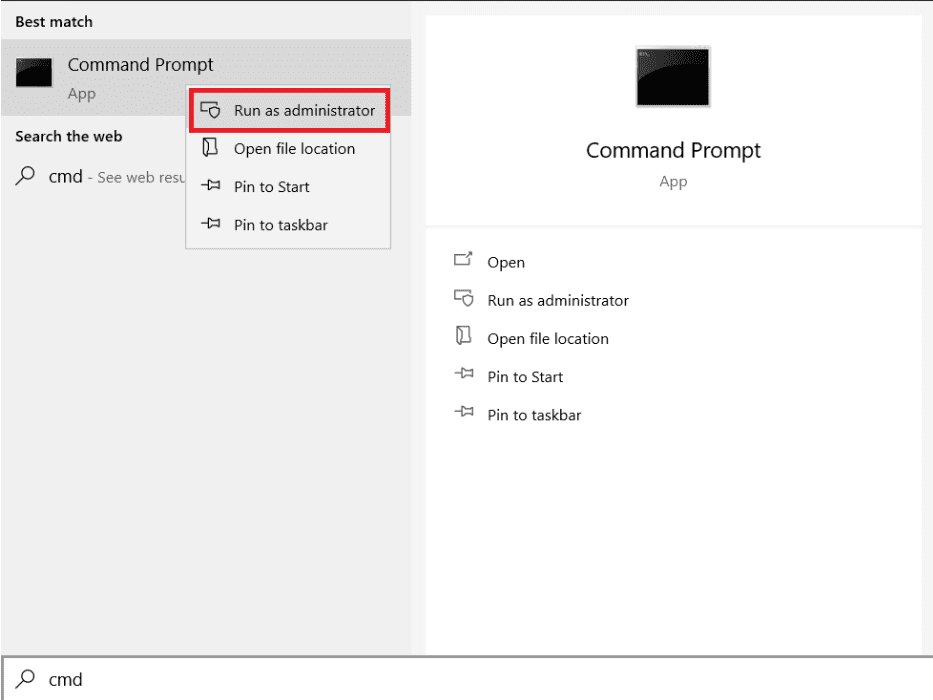 Now type "taskkill /IM 'altening.launcher.exe' /F" keyword and press enter.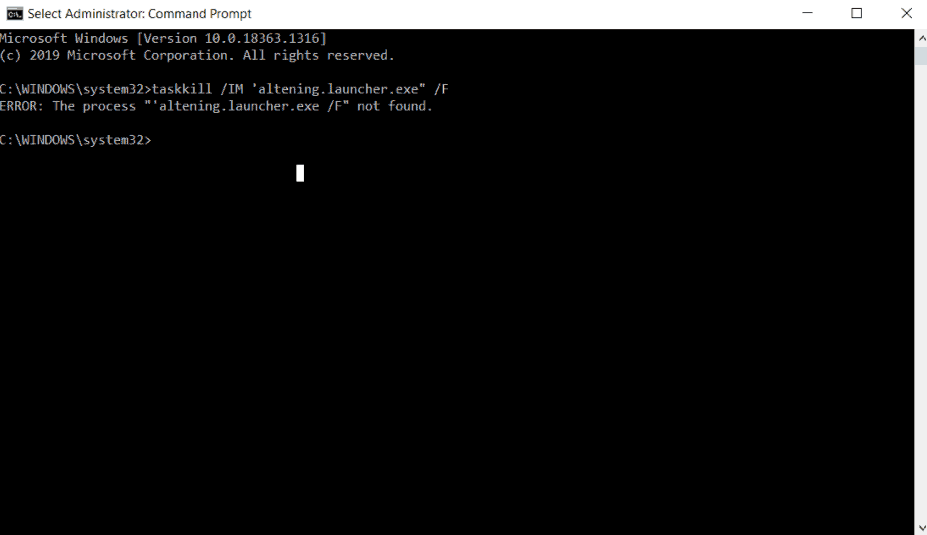 Open Run and search for %appdata%.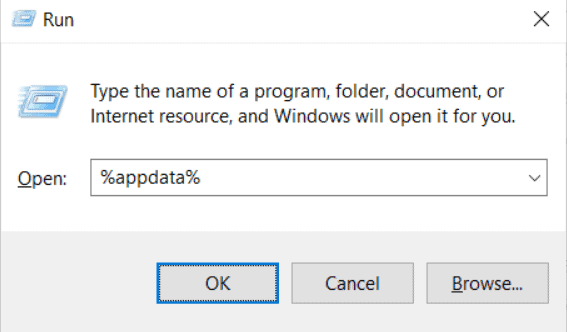 Look for the folder "Altening" and delete it.

That's it. Your pc is now free from this alt dispensing tool.
How do I get a free 2021 Minecraft account?
If you want to play Minecraft for free, there are plenty of options for you! Mojang allows users to try the game for free.
You will find the try for free or free trial option on their official website. However, you'll need a Microsoft or Mojang account before you can enjoy the game. So, make sure you have an account.
After that, you can log in with your credentials and start your gaming adventure.
Wait! There are other options as well. While you can try Minecraft free, there are ways to enjoy premium ids or alts as well. Altening is such an app that will allow you to enjoy multiple premium ids at a very minimum cost. They also come with a full-fledged marketplace!
How much is a Minecraft account?
While the success of Minecraft increased gradually, the cost did not change too much. As Minecraft is only a one-time purchase game, there's no need for paying a monthly or annual subscription fee.
The current price for the Java Edition of the game is only $26.95. But users can also try the first month of it for as low as $1. That's a great deal!
4 thoughts on The Altening
Our thoughts about Altening are mostly positive because of what it offers. Yes, there are a lot of banned and even risky accounts on their platform. Still, it's one of the most unique alt generators out there.
So, what are your thoughts about Altening? Does it seem fascinating to you?
Well, we definitely did because of its hefty features and perks. It's incredible to find such rare items and game packs on one platform. However, try to be aware of the fact that your IP can get banned.
Pros
Tons of free tokens for Minecraft
Premium and private acts
Total HyPixel support
Free version availability
Cons
Some accounts and tokens might not work
FAQ's on The Altening
How do I download Altening?
Downloading the authenticator is the easiest thing. All you have to do is press the download button you see at the top of this page. Your app will be ready to download.
Is Altening free?
There are multiple versions of the Altening. You can choose the premium version or the free one. Or, you can also just view their alt shop and browse their awesome catalog.
Does Altening work on Hypixel?
It does work on Hypixel. You can easily find it in the alt shops. However, try to be careful with your accounts. While they don't ban the IPs very often, they can sometimes.
How do you get rid of Altening?
Actually, you don't need to because the application does not require any uninstallation. However, if you already have used the tool, you'll need to use the cmd for complete removal.
How do you get free Alts in Minecraft 2021?
You can visit the official site of Altening. There you will find alt generators and can pick up multiple free and premium accounts as much as you want. 
How do MC leaks work?
MC leaks work as an authenticator and account generator. However, it's not safe nor legal to use because it violates Microsoft's terms u0026amp; conditions.
How do you use Alt in Minecraft?
It's very easy to use actually. Just open the application and select the account tier. Then, open your Minecraft Exe file, and your AppData will be installed.
Can you run 2 Minecraft games at once?
You can run two games at once by enabling the game launcher to be open while playing. That way, you will be able to log in to two accounts simultaneously.
Alternatives
Also, check the alternatives of The Altening
Comments
Let us know about your thoughts