360 Total Security Premium 11.0.0.1042
Publisher:
QIHU 360
License: Commercial Purchase
(57 votes, average: 4 out of 5, rated)
360 Total Security Premium free download for PC Windows (10/8/7/11)
360 total security premium is an Antivirus application for the computer to keep it secure from some basic threats such as viruses, malware, ransomware, etc. It also has great features by which the user's device will under great security.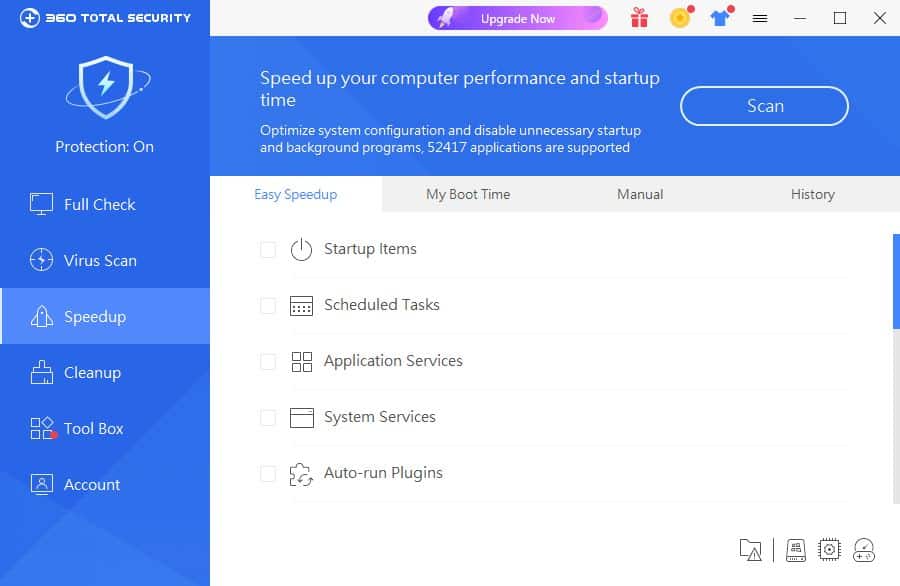 Features
Antivirus & Anti-malware
The head feature of this application is the Antivirus & Anti-malware protection. With this feature, the user's PC will remain safe from unverified access to the PC files & documents.
Desktop Organizer
This app will manage users' desktops just like a desktop assistant & also keep their desktops clean. With this feature, users would get shortcuts, handling lists, daily news & some other necessary things.
Privacy Cleaner
If anyone uses a computer, then they leave their digital footprints there. This program will clean them such as browser & program activities, system run history, etc.
Driver Update
This feature will automatically update users' drivers that are in need of updates. Users don't need to worry about updating the drivers as they have this app.
Scheduled Clean-up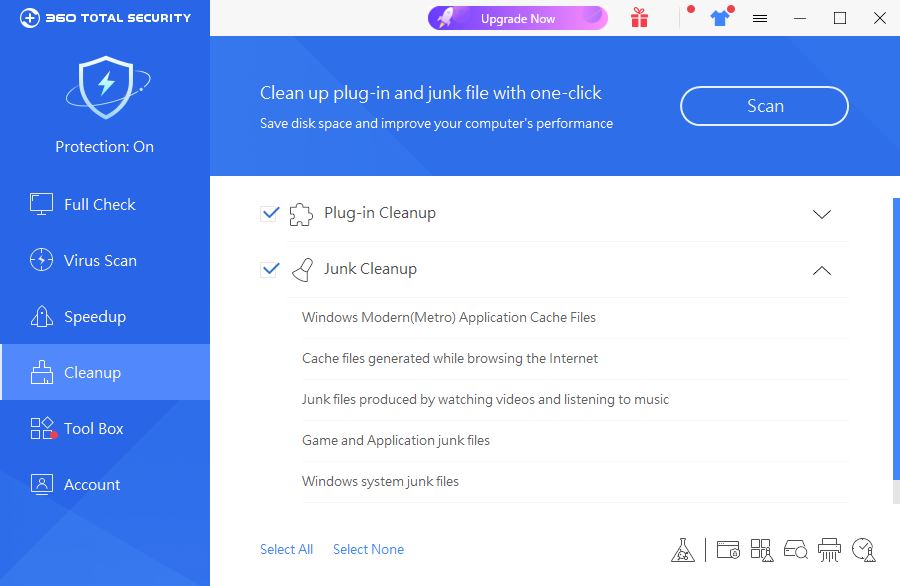 With this app, users will be able to set up a daily cleaning schedule, so that they won't have to worry about cleaning the junk files, and caches & the computer will be free of the performance matters.
Real-time Detection
This app's Cloud system is able to detect ransomware in real-time.
Data Shredder
When the users delete any files or documents, these can be restored by someone with the help of a hard drive. If the deleted things are private then users must not want that anyone could get them. This feature will completely ruin the deleted files so that they can't be recovered again by anyone.
System Requirements for 360 Total Security Premium
OS: Windows 7, Windows 8, Windows 8.1, Windows 10, Windows Vista, Windows XP (both 32 & 64 bit).
Memory: Users will need 512 MB of memory.
CPU: 1.6 GHz is required.
Free Disk Space: 1 GB of space is needed.
Pros
It has a Simple understanding interface.
Lightweight.
It monitors the device to prevent any document hijacking.
It prevents other sites that want to track users' online activities.
It blocks ad.
Give Ransomware protection.
Clean up the device.
It will scan the device.
It will speed up the computer.
Cons
Some features aren't available in the free version.
It won't give email protection.
FAQ's on 360 Total Security Premium
Is 360 Total Security Premium free?
Yes, 360 total security premium is a completely free program to protect a user's computer from threats.
Is 360 Total Security any good?
This app is a popular Antivirus app that people use to keep their devices safe from various threats, malware, etc. Some of the users also use this app as backup protection as well as Antivirus.
Does 360 Total Security remove malware?
Yes, this application is capable to remove malware and also other threats to keep the user's device completely secure.
Is 360 a Virus?
This app is an Antivirus tool that was created to fight against viruses.
How can I secure my PC for free?
If the users wish to keep secure their computer for free then they should install an anti-malware program on their device, so that it can protect the device from various viruses and malware. They can use 360 total security for the computer's security free.
Is 360 security safe on android?
Yes, 360 security is a totally safe android and also it is recommended by many people.
How do I update my 360 total security?
There must be an option 'Patch up' in the toolbox. Once you install the application then this option will automatically update the software.
Which is the free AntiVirus for Windows 10?
There is an AntiVirus named 'Avast', which is known as the free AntiVirus for Windows 10 as well.
Our Uses
As we have used this application on our device, so we can suggest you install this app. It is free, reliable & secure. The features of this software are really useful for a PC. It will protect the PC from threats & also keep privacy. Although the scan is slower than other programs, it won't give you difficulties. So don't worry & get this application on your computer to keep it safe, clean & protected.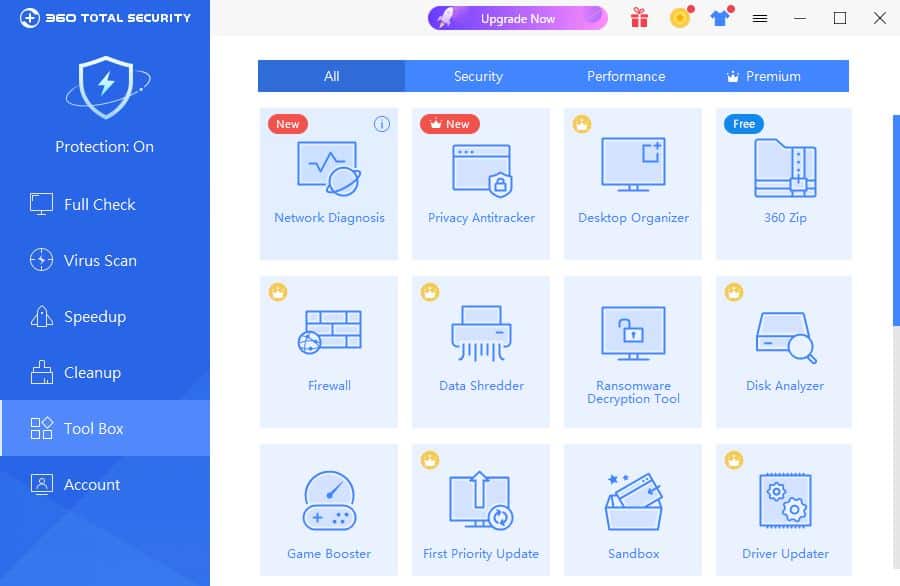 360 Total Security Premium 11.0.0.1042
1.41 MB
Apps Informations
---
App Name
360 Total Security Premium
File Name
360TS_Setup_Mini.exe
File Size
1.41 MB
VirusTotal Hash Code
3d505dd5081824da4517fbdc2a4da8c6133538b72171e260f59d10be5ed20acb
VirusTotal Scan Report
Operating System
Windows 7 / Windows 8 / Windows 10 / Windows 11
Date Published
31, March 2021
Date Modified
21, September 2023
Category
License
Commercial Purchase
Publisher
Alternatives of 360 Total Security Premium
Comments
Let us know about your thoughts