ApowerPDF 5.4.2
(115 votes, average: 4.87 out of 5, rated)
ApowerPDF 5.4.2 Download for Windows 11, 10, 8, 7 (64 or 32) bit PC. Free download the latest version 2023 of the software from NearFile.
Technical Details
App Information
File Name
lightpdf-setup.exe?86a5c187d289a5c919baef71617df39a.exe
VirusTotal Hash Code
a6be7a9d2fe57190c49d9e71aefa994d60cad48787b6739e032b0527c0862616
Operating System
Vista / Windows XP / Windows 7 / Windows 8 / Windows 10 / Windows 11
Date Published
09, April 2023
Date Modified
09, April 2023
About
ApowerPDF free download for PC Windows (10/8/7/11)
ApowerPDF is a software application that allows users to view, create, edit, and convert PDF documents. It offers a wide range of features, including the ability to add or remove pages, annotate PDFs, and protect files with passwords. Recently, the application has been rebranded to LightPDF.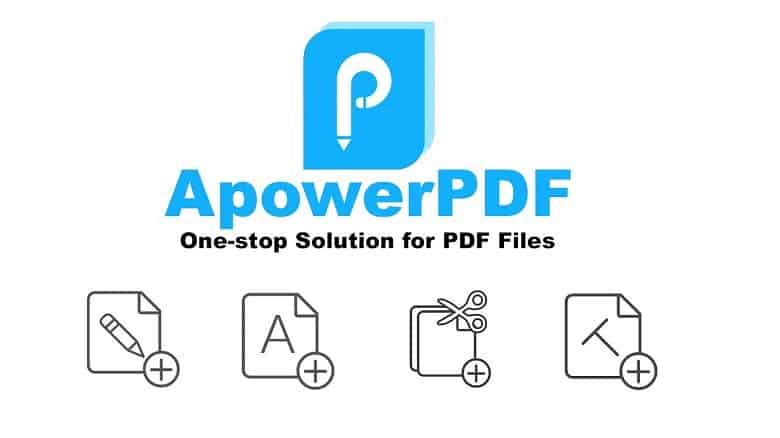 Compared to other PDFs you can use, ApowerPDF is pretty easy to get into. On top of that, the interface is very easygoing and welcoming. And the best part? This app is available for both Windows and Mac operating systems!
Features of ApowerPDF
You probably want to know more about this software before you start using it. So, here are the details-
Convert & Read
The moment you launch the ApowerPDF, you'll instantly be blown away because of its incredible speed. The whole interface is fast and responsive to keep the experience fluid. Whether you're converting your document to PDF or vice-versa, you don't have to compromise at all.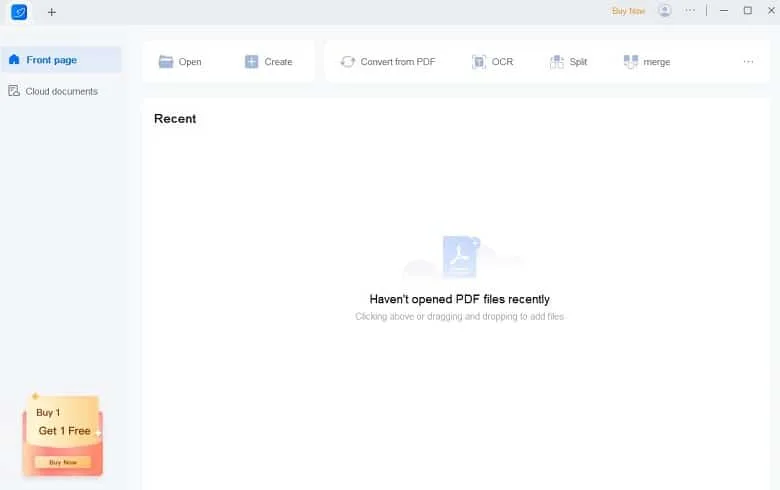 The most incredible thing about the whole process is that you can convert any document preserving the previous formatting, layout, and design. So, there's no need to think twice before you start using this application.
Edit, Remove & Highlight
One of the key features of ApowerPDF is its ability to add or remove pages from a PDF document. This is useful when you need to create a PDF document from scratch or when you want to remove unwanted pages from an existing document. The software also provides tools to annotate PDF documents, such as adding text, images, or shapes, and highlighting or underlining text.
Protect & Merge
Another important feature of ApowerPDF is its ability to protect PDF documents with passwords. This can be useful when you want to prevent unauthorized access to your PDF files. The software also allows users to merge multiple PDF documents into one file and to split a single PDF file into multiple files.
Sign & Print
While the signing and printing options are nothing new to PDF readers, ApowerPDF is more efficient than others. You can quickly access your PDF or Form document and sign with style and then hit the print option to get the physical copy. It's as simple as that so you don't have to worry too much about signing documents anymore.
Pros
Fluid UI & responsive navigation
Built-in PDF converter
File protection with passwords
Free to download
Cons
The free version has some limitations
FAQs About ApowerPDF
Is it free?
Yes, it is completely free to download. You can download the full free version by clicking the download button at the top of this page.
Are ApowerPDF & LightPDF the Same?
Yes, LightPDF and ApowerPDF are the same application. The previously known ApowerPDF has been rebranded as LightPDF. There is no difference between these two applications.
How to Export Form Data with LightPDF?
To export form data with LightPDF, first, go to the form option and click Export Data. Choose a file directory to save your form and hit save. Your PDF will be saved in Form Data format.
Conclusion
In the end, it can be easily said that ApowerPDF is a versatile PDF editing software for anyone to use. The software allows users to view, create, edit, and convert PDF documents. Its user-friendly interface and comprehensive set of features make it a useful tool for anyone who works with PDF files.
With the ability to add or remove pages, annotate documents, protect files with passwords, and support various file formats, ApowerPDF is a valuable resource for individuals and businesses looking to manage their PDF documents efficiently.
Alternatives
Also, check the alternatives of ApowerPDF
Comments
Let us know about your thoughts