CCleaner is a windows utility app that helps to free up space, clears online tracks, and helps you manage your system so it runs faster.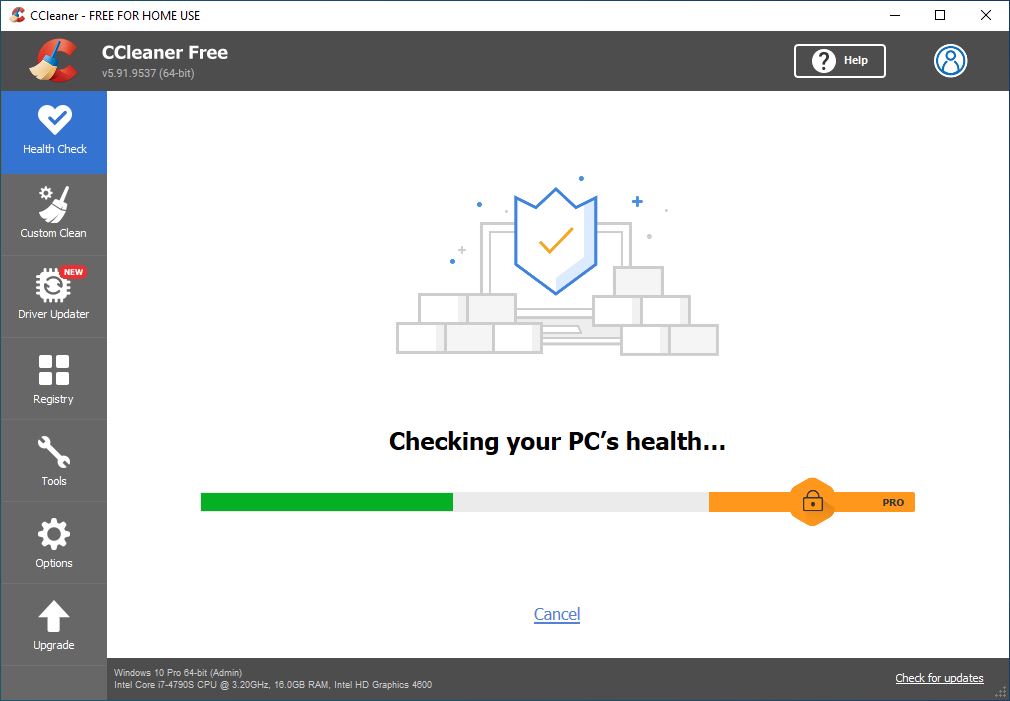 After using various kinds of applications and surfing throughout the website there remain many junk files, cookies, and unmercenary files which is the reason for a system to be slow down. Because those files are leftover and are not needed but it fills up storage, and bear a threat to system and user privacy.
By using CCleaner those files can be removed and one can optimize the operating system. With CCleaner, one can optimize system performance, enhance privacy and security, update system drivers and smooth gaming performance, etc. CCleaner helps you to check system health, find out errors or which drivers need to be updated, and which junk files need to be cleared.
Health Checker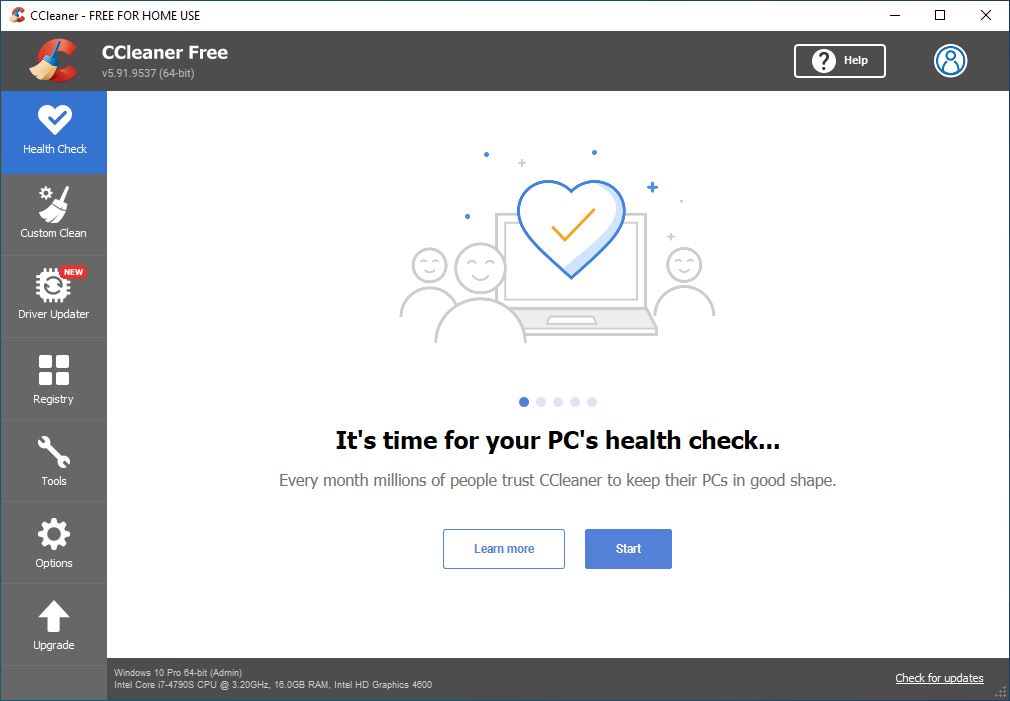 Optimized Computer
Delete unwanted or unused junk files which are slowing down your PC. In our pc there many temporary applications, system files which are no more required. If we let those files remain in our system, they will eventually slow down our pc. With a health checker, you can optimize those unnecessary junk files to boost PC speed.
Internet Securities
Clear browser history and sensitive data which could be harmful to user privacy. After browsing through many sites there remain cookies traced in our system. Sometimes scammers and snoopers use these cookies to track down and steal user data. But Through health check, those cookies, history which contain visited websites, downloads, etc. will be removed and provide full privacy to users from privacy threats.
Custom Clean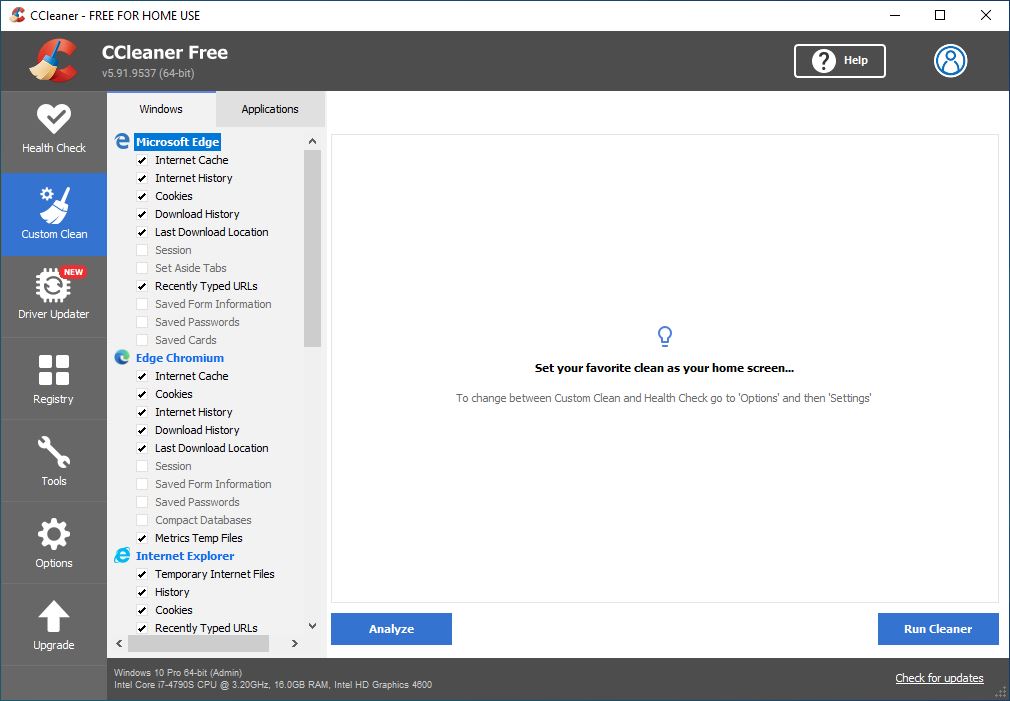 Here user can clean specific programs as he wants. Through custom clean any user can clean two sections; one is windows related software and the others are externally downloaded software. Using these features users can clean many selected apps at a time which he needs to clean.
From the windows section, you can clean Microsoft Edge, Internet Explorer, Windows Explorer, System Recycle Bin, Temporary file, Windows log files, etc. And from the Application section, you can clean Firefox-related files, Chrome files, Windows Store, Office, Multimedia, Utilities, etc. With the featured cleaning, the multi-selected file is quick and easy.
Registry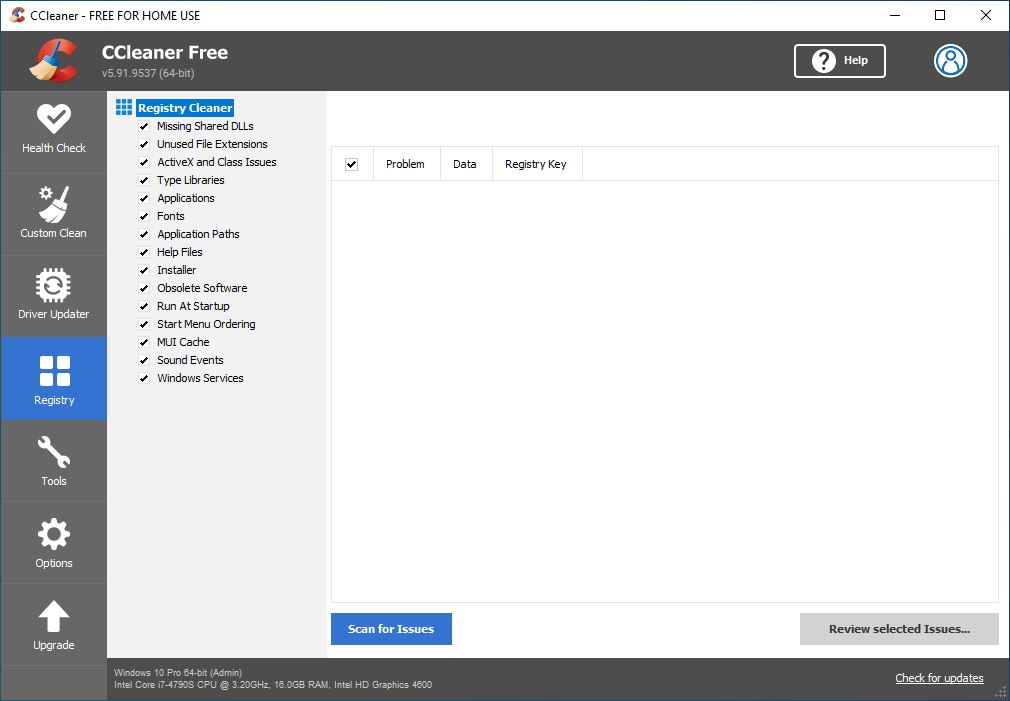 With this feature, one can clean up all of those Windows registries for registry keys that are of no use, or potentially leftover remnants of malware that have been removed. This type of file is marked as a kind of malware because after cleaning malware and error files from windows they still remain which could be harmful to our system. With a registry scanner you can find out those remaining files which are of no use for pc and bear threat can be removed.
Driver Updater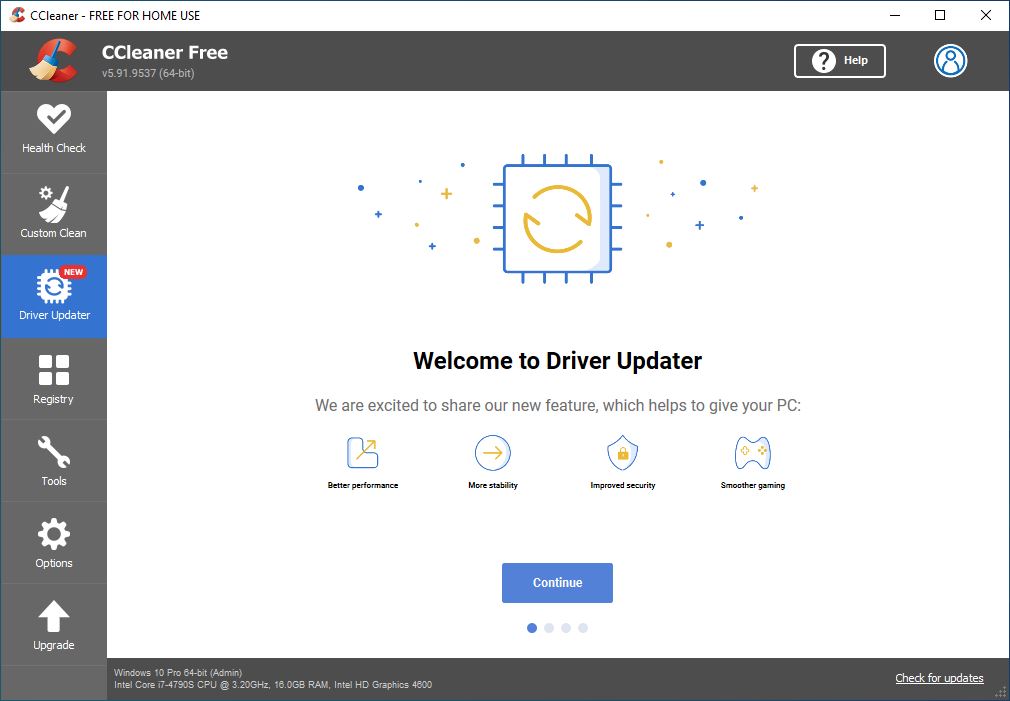 Keep up to date that drivers and apps need to be updated so that your PC can provide a better performance, more stability, security, and smooth gaming. If the system driver isn't up to date, then system performance started to decline. With this one can keep his driver up to date so that he can have smooth performance. If somehow the update doesn't work out then he can also go back to the previous version he was using.
Other Tools
With this one can accomplish the following task:
Update software
Startup setting for program
Check browser plugin
Analyze disk
Duplicate finds
Restore system
Drive clean
System Requirements
Operating System: Windows 7/8/10
Processor: 1 GHz of any processor
RAM: 4 Gb
HDD: 500 MB for installation purposes
Pros
Free to download
Customize cleaning
Stability Enhanced
Smooth Gaming feature available
Drive cleaning
Cons
Can't use Speed up in the free version
Security enhancer disabled in free version
The paid version is quite expensive
Advance Cleaning is disabled in the free version
Driver updating disabled in the free version
FAQs
What is better than CCleaner?
CCleaner is one of the best system optimization tools. But there are also many other tools, like AVG pc tune-up, Restore, etc. Though they all have a free version including CCleaner. But one can't use all the features available in the free version.
Can CCleaner damage my computer?
Indirectly Yes, because CCleaner is set up to delete your browsers and system junk, cache files by default. And this could lead to slowing down your system in some ways. Because there are some files that are not required for our use but are useful for system use.
Is CCleaner Free?
Yes, CCleaner is free to download and use. But you can't use all the features available in the free version. If you want to fully utilize this software you have to purchase the pro version which is quite expensive.
Is CCleaner a virus?
Yes kind of, CCleaner is a kind of malware. It is a malicious program disguised as legitimate software. CCleaner was designed to remove all of those junk and unnecessary files from your system and browser.
Does Windows 10 require CCleaner?
No, Windows 10 has more effective built-in optimizing tools which help you to clean up your system and boost its performance.
Our Uses
After using these optimization tools I was able to clear up many junks file and browser leftovers quickly and easily. With this, I was able to boost up the system. There were some hidden files that I couldn't trace but CCleaner let me find out and erase them. Though its useful premium version is quite expensive. Not only that after using it for some times system gets slow down. Also, the apps are malware themselves which could be harmful.
Screenshots