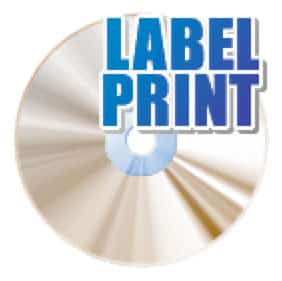 CD-LabelPrint 1.4.2
(107 votes, average: 4.96 out of 5, rated)
CD-LabelPrint 1.4.2 Download for Windows 64 bit or 32 bit PC. Free download the latest version 2020 of the software from NearFile.
Technical Details
App Information
File Name
CD_LabelPrint_v1.4.2.exe
Operating System
Windows 2000 / Vista / Windows XP / Windows 7 / Windows 8 / Windows 10 / Windows 11
Date Published
27, September 2019
Date Modified
05, June 2023
About
CD-LabelPrint free download for PC Windows (10/8/7/11)
CD-LabelPrint is a utility that is used to create labels for CDs/DVDs. this software offers custom label-creating opportunities as one wants. With this, you can create your own customized cd label and directly print it on your CD/DVD easily. This software was specially designed to create customized labels as one wants and print them instantly with various kinds of editing tools. With this one can create labels by using text or images.
Text Edit
Here you can use text as a cd label and with tools, you can align your text in any shape or anywhere on the label as you want. Here you can change the color of the text, use a pattern for the text in the label, add a shadow for the label text, and add a border around the text for the text label.
Background Setting
As background, you can use any images using this tool for your cd label. There are some default backgrounds too. But if you want you can customize your label background using the file option. With Gradation and Monochrome, you can add various kinds of color effects to your background.
Images Setting
In this tool there are also many default images given for the cd labels. But if anyone wants they can customize their label images by using the file. here you can set the resolution of your image size as you want. Here you can crop your image in a suitable size for your label. Also, you can set the best quality standard for labels. More than that you customize your label position as you want.
Print Option
After customizing your cd label you can give the final touch to work through this step. You can keep Saturation for your label as you want. Set print position for perfect output. Even you can set how many copies you want to print with your customize label at a time.
System Requirements for CD-LabelPrint
Operating system: Windows 7/Vista/XP HOME Edition/XP Professional/XP Professional x64 Edition/ 2000 Professional/Me/98(SE)
software: Minimum Internet Explorer 4.0
Hardware:
Memory: 64MB Free is in ram for system working
Display: Minimum 800×600 pixels, Font Size Normally 96dpi
Hard drive: 30MB of free space
Another drive: CD-ROM drive
Printer: Canon CD Direct printers
image length for label printing must be less than 5,000 pixels
Pros
Free to download
Easy to useable
Lite Size
Customize supported
Various Tools Supported
User-Friendly Software
Cons
Fast User switching is not supported
Image length can't be more than 5000 pixels
Internet explorer less than 6.0 is not supported
Most FAQ's about CD-LabelPrint
What is CD-LabelPrint?
Cd label print is utility software that allows one to create customizable cd labels.
How do I print a picture cd from the garden?
First, you have to select media and quality from the menu select CD/DVD tray and then print.
How do I use a photo garden?
It's quite easy to use. First, you have chosen the image you want to print, then customize your printing setting as you want, and finally print it.
How to add Unicode Chinese characters?
You can't directly use it from cd-label print software. To use Unicode Chinese characters you have to use an external application.
Can I use CD-LabelPrint on my newly upgraded windows from windows 7 to higher?
Yes, you can run. Cd-label print software is useable in windows 10.
Is CD-LabelPrint safe to use?
Yes, but only a round-type label is safe to use. Because round label ensures disc data layer unscratched. Another type of label may be harmful to the disc data layer.
Our Uses
Because of this software I was able to customize my cd label as I wanted. By using this software I was able to create my preferred cd label and design as I wanted. This software lets me use text and even images as labels for my cd/DVD. There was various kind of tools to help create my customize label. Here I could create label by customizing text, layout, color, position, background, border, pattern, etc. thought there was various kind of tools for customizing label but only the round cd label was safe to use, if I used other types of label it was harmful to my disc data layer. and I couldn't use image lengths of more than 5000x pixels.
Alternatives
Also, check the alternatives of CD-LabelPrint
Comments
Let us know about your thoughts