Deep Freeze Standard 8.60.020.5592
Deep Freeze Standard 8.60.020.5592 Download for Windows 11, 10, 8, 7 (64 or 32) bit PC. Free download the latest version 2023 of the software from NearFile.
Technical Details
App Informations
App Name
Deep Freeze Standard
File Name
Faronics_DFS.zip
VirusTotal Hash Code
fec231d1bc2049a52970df0cae0e5fb5e2daf3ab5f46dffb8073ce8d6287dbb2
Operating System
Windows 2000 / Vista / Windows XP / Windows 7 / Windows 8 / Windows 10 / Windows 11
Date Published
29, June 2020
Date Modified
26, January 2023
About
Deep Freeze Standard free download for PC Windows (10/8/7/11)
Deep Freeze Standard is the basic tool offered by Faronics which uses end-to-end encryption to preserve your computer data and configuration intact. The application works by creating a snapshot of the current configuration of the computer, which can then be restored at any time, even if the system has been compromised by malware or other unwanted changes.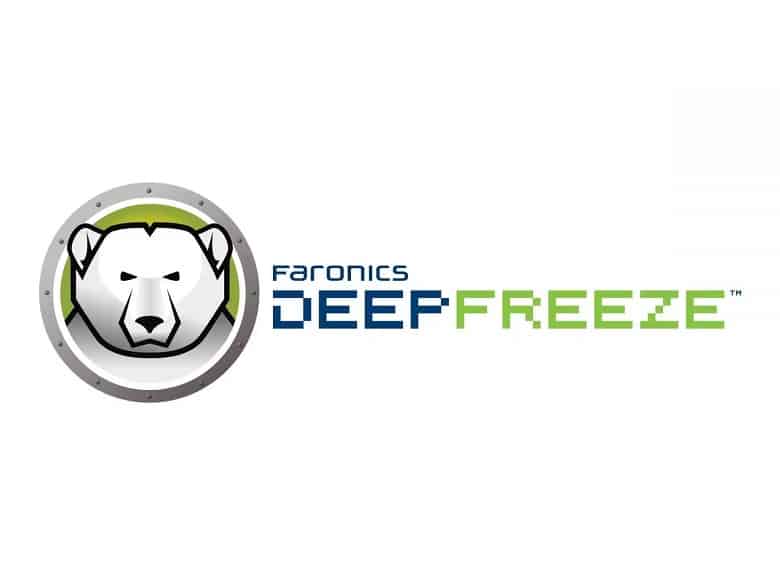 This makes it an effective tool for maintaining the integrity of a computer's system and can be particularly useful in environments where multiple users have access to the same device.
Features of Deep Freeze Standard
You might be thinking, "What are the features of this incredible Deep Freeze Standard?" Well, let's talk about those now-
Complete Reservation of Data
With its state-of-the-art patented technology, Deep Freeze is able to recover all the system configuration to its fine details. Recover 100% of the data with its freeze and restore function and reboot your Windows device to remove any unwanted changes.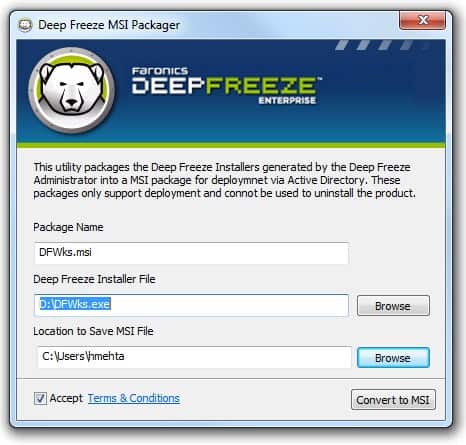 Even when your computer is facing any administrative-level restriction, Deep Freeze can bypass that and provide you unrestricted permission to your computer.
Increased Productivity
When you're deep freezing your hard drive, it's tough to maintain the same productivity right? Well, not with Deep Freeze Standard as it uses patented technology to maintain efficient production. While redirecting all the hard drive information, it uses an allocation table, without affecting the original data files. So, you don't lose any productivity or efficiency.
All-around Compatibility
No need to get concerned over file or system support with Deep Freeze as it offers a wide range of compatibility. Not only it supports multi-boot environments but it can also handle fast user switching. On top of that, SSD, SCSI, ATA, SATA, and IDE hard drives are fully supported by this application. And the cherry on top is its 6 different localized language support.
Threat Protection
Once you start using Deep Freeze Standard, you don't ever have to worry about your system protection. Your whole system will be restored and recovered upon successful restarts. It also provides password protection settings so your files are under complete protection. Undetected threats and phishing attempts are also redacted and removed from the computer.
Pros of Deep Freeze Standard
Full retention of your computer configuration
Protects from any malicious or unintentional threats
All-around file and Windows compatibility
Phishing protection
Cons of Deep Freeze Standard
The trial period is only 30 days
FAQs About Deep Freeze Standard
What is the Deep Freeze Standard?
Deep Freeze Standard is a cross-platform application that can preserve and secure your computer configuration. It can remove or reverse any unintentional or malicious changes with a single reboot.
Is Deep Freeze Standard free?
Deep Freeze Standard is not free to use as it has a premium subscription model. However, the standard version is available for download with a limited 30 days trial period.
What is the latest version of Deep Freeze?
The latest version of Deep Freeze is Version 8.63.220.5634 or shortly Version 8.63. Now, it supports Windows 11 and old Windows versions with full compatibility.
Can Deep Freeze destroy a hard disk?
In general cases, it's not possible that software like Deep Freeze will destroy your hard disk. However, Deep Freeze can increase the load on your hard disk which can shoot up the chances of any mechanical failure.
Conclusion
To summarize everything about Deep Freeze Standard, it's a one-stop solution for any Windows PC if you want to restore or preserve your Windows configuration. And the bonus is that you can use the standard version of Deep Freeze on 10 different computers simultaneously.
So, try the free trial now and decide whether you want the full version!
Alternatives
Also, check the alternatives of Deep Freeze Standard
Comments
Let us know about your thoughts