iMyFone Fixppo
iMyFone Fixppo Download for Windows 11, 10, 8, 7 (64 or 32) bit PC. Free download the latest version 2023 of the software from NearFile.
Technical Details
App Informations
File Name
imyfone-fixppo_setup.exe
VirusTotal Hash Code
8bd5e38dfbe7f0942e5f7fdbab861c2924745aab6d0f5b7a0891feceb81c94a4
Operating System
Windows XP / Windows 7 / Windows 8 / Windows 10
Date Published
13, May 2020
Date Modified
10, December 2022
About
iMyFone Fixppo free download for PC Windows (10/8/7/11)
iMyFone Fixppo is a tool that will help you to overcome the problems of various devices of Apple company including the iPhone.If you are an iPhone user or an iPad user, this tool is totally suitable for you. It has several features.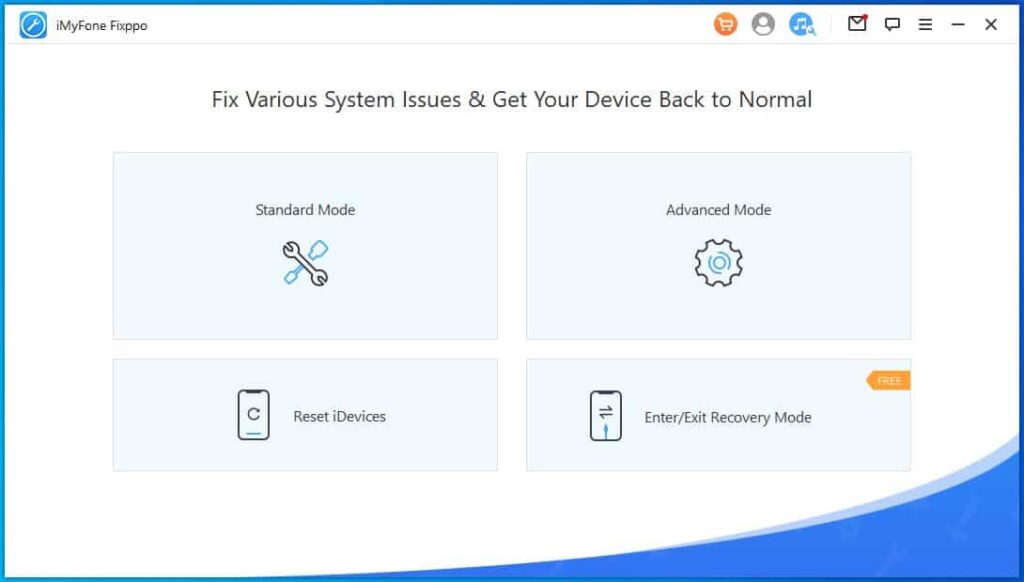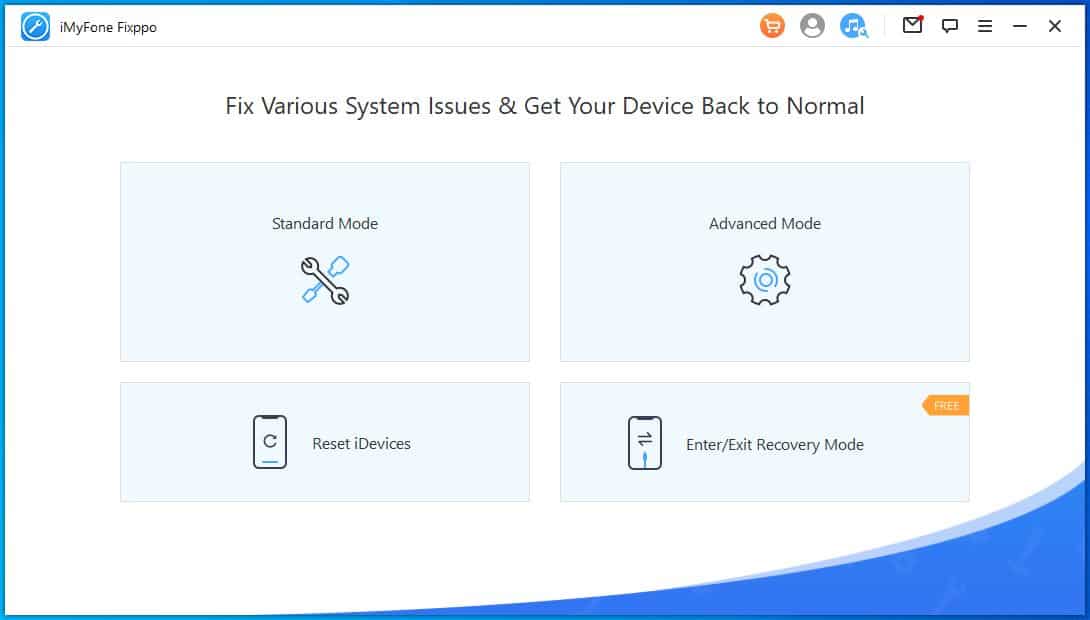 Rescue Your Password
If by any chance you forget your iPhone password or iPad or iPad password, you will feel a lot of frustration. But you can quickly overcome this frustration with iMyFone Fixppo. It is capable of recovering forgotten passwords and will allow you to recover your password and set a new password in a very short time.
Reset Your iPhone
If you use iMyFone Fixppo, you can reset the phone yourself anytime without fear.
You can reset your iPhone without facing any trouble because you always have iMyFone Fixppo as your helper.
Fix Your iOS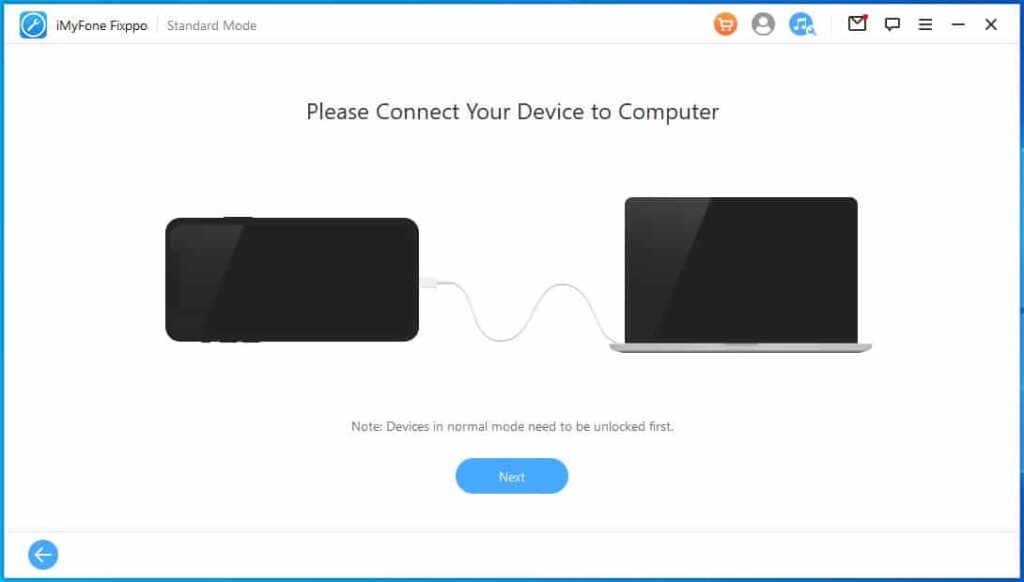 Are you facing any problems with your iOS? No worries. Just take the help of iMyFone Fixppo. But you may have confused about whether it will result in the loss of your data or information. Ask you to confirm that there is no option to lose any data or information so you stay tension free.
Turn On Your iPad
If your iPad won't charge and turns off because of this, you can turn it back on from this iPad using this tool. Not only that you can enable your iPad to charge again with the help of iMyFone Fixppo.
Fix Your Apple TV
Are you seeing that suddenly your app is not showing color rather on Apple TV it is black? It's natural to panic when you suddenly see this situation, you might think that your Apple TV is broken. But no if you want you can re-color the screen of your Apple TV only with the help of iMyFone Fixppo.
System Requirements for iMyFone Fixppo
Supported OS: Windows 10/8/7
CPU: 1GHz (32 bit or 64 bit) or above
Hard Disk Space: 200 MB and above free space
RAM: 256 MB or more of RAM (1028MB Recommended)
Pros
Most demand of Apple device user
Very handy tool
Saves money
Remove worries about the device
A great rescuer
Cons
All services are not free and costly also
Should I download it?
If you are an Apple company device user then you should download this tool as it can be useful for you anytime. Then you will feel very frustrated and be plagued with various problems if you don't want to face any such problems then shelter this tool on your device. Besides, if you want to get iPhone iPad from unwanted iPad problems easily, then you must download it.
FAQ's on iMyFone Fixppo
Is iMyFone Fixppo safe to use?
It can be ensured that this iMyFone Fixppo is 100% safe to use. Because it does not harm your device in any way. Rather, it rescues your device from various issues.
Is iMyFone a virus?
No. iMyFone virus is not a virus. It only works as an assistant to your iPhone.It has nothing in common with the characteristics of malware, spyware, or viruses. So it cannot be said that it is a virus.
Do you have to pay for iMyFone?
If you want to get ultimate service from iMyPhone, you have to pay. But you don't need to pay if you want to solve the initial problem. In that case, you can fix the problem with the trial version.
Can I trust iMyFone?
Yes, you can trust iMyFone with your eyes closed. It is so reliable. It only solves your device problems otherwise it won't damage your device anyhow. Even it will protect your personal data.
How much does iMyFone cost
Its cost actually varies. Your cost will depend on which program you choose to use. If you want to use it for one year then it will cost the same if you want to use it for a lifetime then it will cost differently. If you want to use it in a business way, then the cost will be different
Is iMyFone lock wiper free?
If you want to use the iMyFone lock wiper you can use it. But in that case, you can use certain features. But if you want to use all the features you have to pay.
Our Verdict
As I am an iPhone user I always keep this tool on my device as it works really well. I can still remember last month when my iPhone suddenly turned off and I couldn't understand anything. Then I can turn on the phone quickly without the help of iMyFone Fixppo. What I find most impressive about myiFone Fixppo is that it is able to fix these two types of problems not only on iPhones but also on various Apple devices, so I highly recommend using this tool.
Screenshots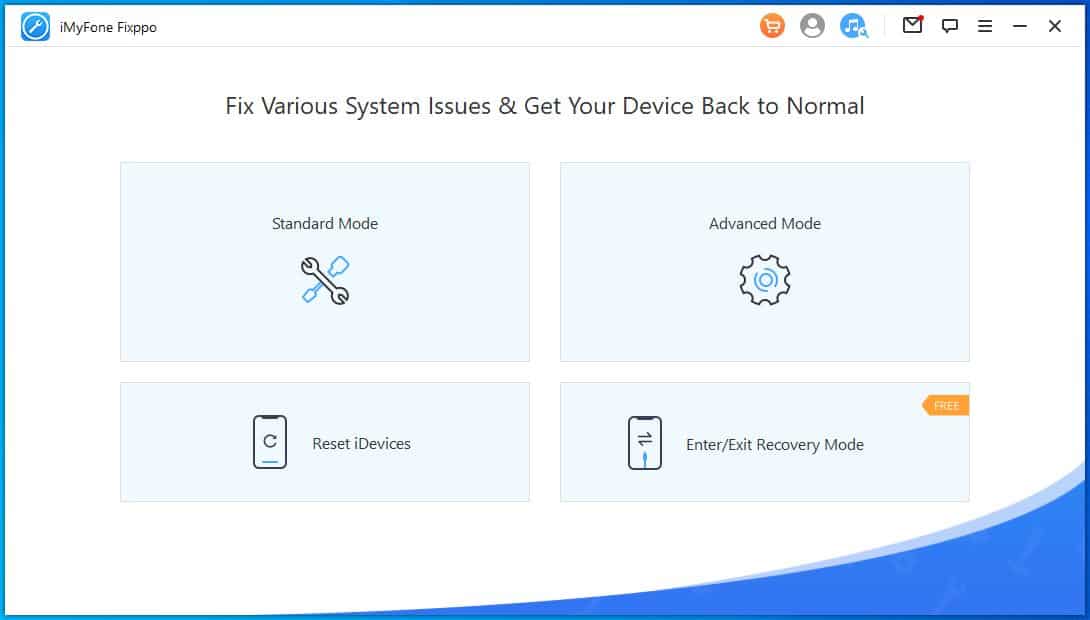 Alternatives
Also, check the alternatives of iMyFone Fixppo
Comments
Let us know about your thoughts