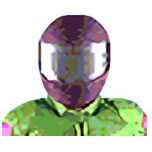 Road Rash 1.0
(84 votes, average: 4.35 out of 5, rated)
Road Rash 1.0 Download for Windows 11, 10, 8, 7 (64 or 32) bit PC. Free download the latest version 2023 of the software from NearFile.
Technical Details
App Information
File Name
Road-Rash-Win-EN_Setup.zip
VirusTotal Hash Code
3b25eaca2cbacd2597c4bc6c89bad625da8688312ba9c1653388d34d9c912fa9
Operating System
Windows 7 / Windows 8 / Windows 10 / Windows 11
Date Published
17, April 2021
Date Modified
15, October 2022
About
Road Rash free download for PC Windows (10/8/7/11)
Road Rash is a video game on the basis of motorcycle racing. The company named Electronic Arts has developed this game. In 1996, this game was on PC & where it got a great success.
GamePlay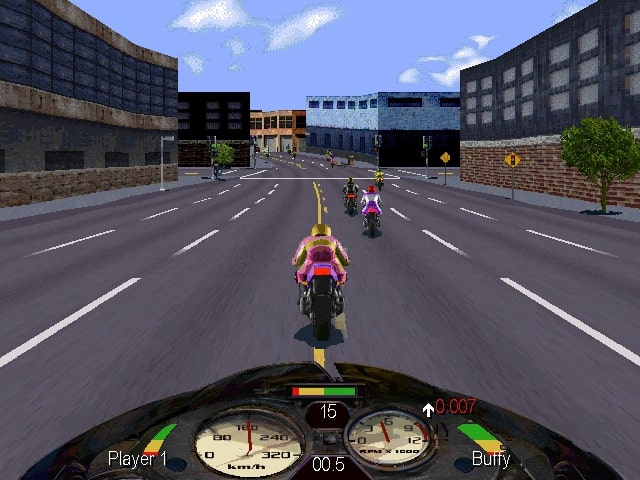 This game is not like the other games with dramatic stories or persons. In spite of these, it has upper-level difficult situations & tasks to play. The aim of this game is to finish the race without getting hit by any track. As this is a multiplayer game the other players of this game can hit you and also you can hit them back. The main thing is you have to survive till the finishing line of the race.
No Need For Speed
As it was said before the ultimate goal of this game is to win the race. So the player will be given a normal bike and the bike will have the ability to upgrade the speed & some other. There are many levels in this game. To complete the 1st level the player must have become one of the top 4 racers. In this game, the other players will be trying to defeat you and they will make you injured, and also you have to do the same thing to them.
Keep The Cops At Bay
To win the game the player has to consider. There is one thing that should be mentioned is every time you hit the other players then your vehicle will be damaged. If the damage becomes serious then you won't be able to run the bike & you must have to pay for repairing the bike. But the best thing you can do is buy a better bike so that it can bear the damages consistently. There will be also some cops & you have to be careful about them. If they caught your bike in their station then you have to pay charges to them.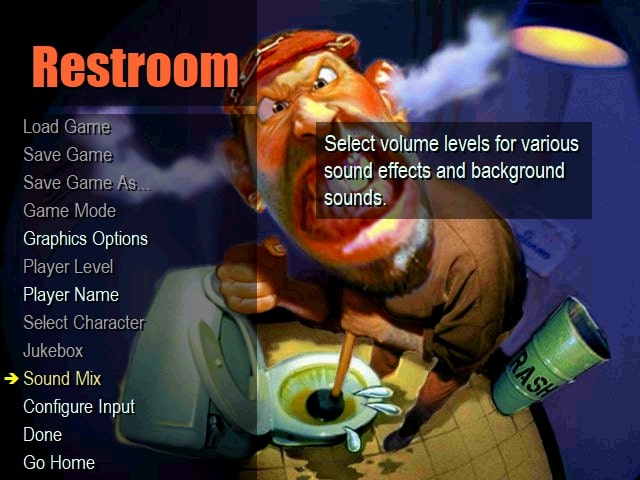 System Requirements for Road Rash
OS: Windows XP, Windows Vista, Windows 7, Windows 8, Windows 10.
Graphics Card: GeForce 6200 LE, 16 MB Rage 128 Ultra.
RAM: 524 MB
Storage: 50 MB HDD. 
Processor: Pentium III CPU or Athlon MP.
You'll also need a DirectX 8
Pros
Great Sound Quality.
Have the upgrades of speed.
Multiplayer.
Safe.
Free download.
Cons
Sometimes they show violence.
2D graphics.
FAQ's Road Rash
Is Road Rash Free?
Road Rash video game is totally free to download. But if you want to repair your bike or want to get an advanced bike then you need to pay for it.
Is Road Rash safe? 
Yeah, it is totally safe. This game is tested with many popular and trusted virus checkers and they confirm that there are no viruses.
How can I save the game, Road Rash? 
You can easily save this game. But you may not able to save the game state in this demo version. In the full version of this game, you will find an option to save this game while exiting the game. From there you can easily the game's current state.
How can I play Road Rash on my PC?
To play this game, first, you need to download the installation file. You can download it from this page. Then run the downloaded file and install it. After that navigate to the installation location and enjoy your game.
Our Uses
As I like racing most Road Rash is one of the best games for me. It's an awesome racing game. I can even play this game with my friend it is really enjoyable to play with them. I can play this game on my PC & laptop. And we don't need so much space to install so playing this won't give us much trouble.
Alternatives
Also, check the alternatives of Road Rash
Comments
Let us know about your thoughts