Subway Surfers 2.28.0
(54 votes, average: 5 out of 5, rated)
Subway Surfers free download for PC Windows (10/8/7/11)
Subway Surfers is a very famous mobile game for kids as well as also for teenagers. Two private companies kilos & SYBO GAMES both have developed this mobile game. You can play this awesome game using the Bluestacks Android emulator.
Gameplay
The gameplay of this game is very simple. It is a single-player game. It is an endless runner game. The player has to run endless paths & collect coins. The more you will run, the more you will gain points. There is also one thing that should be noted the player is running away from an inspector. If the inspector catches you then the game will be over. By swiping left, right, up & down you have to avoid the crashes to survive in this game.
Completing Missions
You'll be given some missions to complete while running. Once you complete one mission then you'll be rewarded with keys or coins. The more you play, the more the missions will become harder.
Hoverboard
There are some outstanding & amazing hoverboards. By double-tapping, you can ride hoverboards in the game. You have to collect a lot of coins & keys to buy those amazing hoverboards. The is also a great benefit of using a hoverboard, that is if the hoverboard crashes with anything then the game won't be over.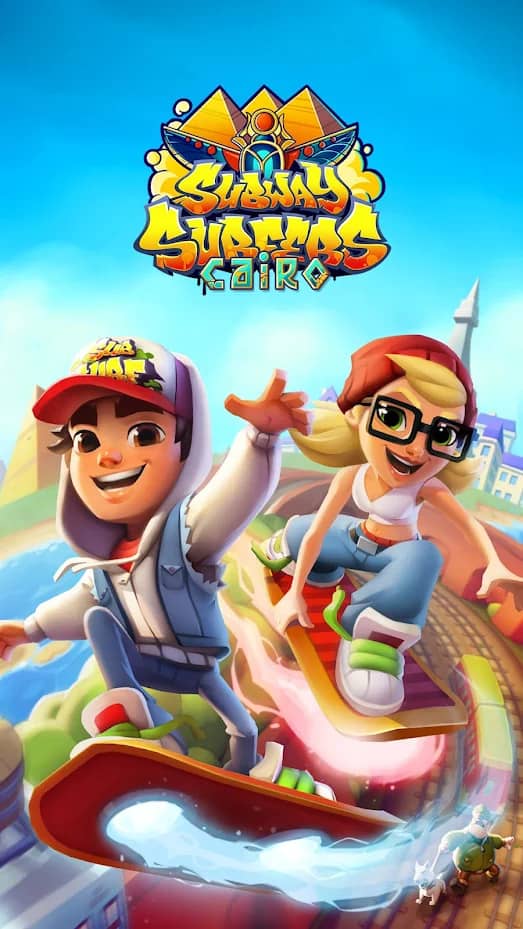 Characters
The main player in this game is Jake. There is also a lot of characters that you can choose for playing the game. There are also some characters that you have to buy with your collected coins & keys.
Getting Powered Jetpacks
While playing you will get some power-increasing packs. With those packs, you can have a magnet to get all coins, you can long jump &, etc. With these packs, you can gain more points, and coins & also be able to complete your missions quickly.
System Requirements for Subway Surfers
OS: Windows Vista, Windows XP, Windows 8, Windows 7, Windows 10.
Processor: AMD, Intel i3.
RAM: 256 MB.
Pros
It has excellent & Colorful graphics
There is a daily hunt & a weekly hunt prize.
You can also connect with your friends.
 With every new update, you can visit various cities.
You can have great outfits with your coins.
Very easy to play.
Free to download.
There is a mystery box. 
You can choose your preferable characters.
It has a good background soundtrack.
Cons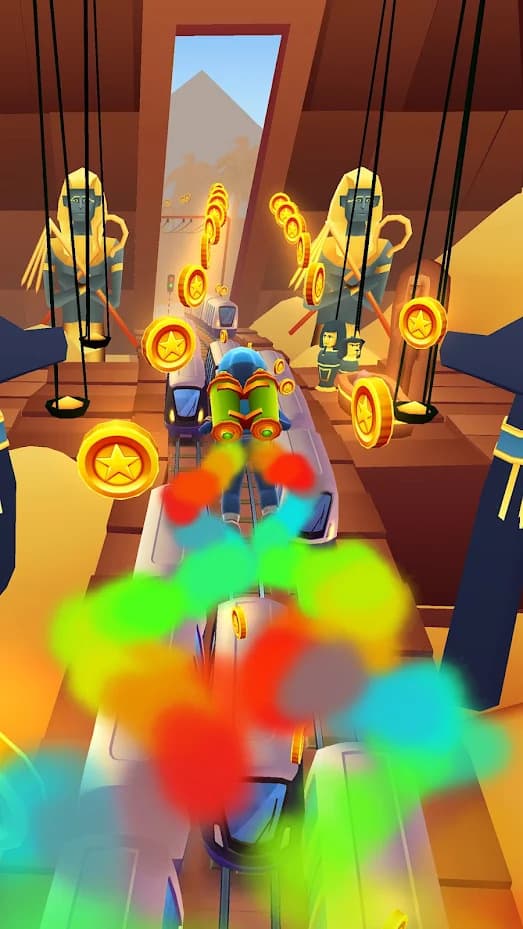 FAQ's on Subway Surfers
Are Subway Surfers never-ending? 
Subway surfers are a never-ending game until any crash occurs. Once the game is over you can still continue the game by using your keys.
Can I play Subway Surfers without downloading? 
Yes, we can play subway surfers without installing it. We can even play this game on our computer in full-screen mode.
Are Subway Surfers still popular in 2021?
Nowadays Subway Surfers has achieved great popularity. It has become one of the most installed mobile games at present time and its popularity is increasing day by day.
Are Subway Surfers available for PC?
With BlueStacks, you can play this on your computer. You have to install this program on your PC and log in with your Google account then you'll be able to play this game on your PC.
Our Uses
I am playing this game for a very long time. I find this game very enjoyable. There are missions to complete, a mystery box in the subway. I can use my coin for buying things. Everything about the game is very much interesting to me. And I didn't find any disadvantages or difficulties with this game. If you are having a boring time alone, then I can suggest you install this game & play it. Then your boring time will convert into a fun time.
Apps Informations
---
App Name
Subway Surfers
File Name
BlueStacksMicroInstaller_5.5.100.1040_native.exe?filename=BlueStacksInstaller_5.5.100.1040_native_d6cf0c47cd21d516c2756890117767d5_0_U3Vid2F5IFN1cmZlcnM=.exe
File Size
175 MB
Operating System
Windows 7 / Windows 8 / Windows 10 / Windows 11
Date Published
27, January 2022
Date Modified
16, October 2022
Category
License
Freeware
Publisher
Alternatives of Subway Surfers
Comments
Let us know about your thoughts