Bad Piggies is a kind of video game where you will have interesting puzzles. This game is developed by a company named 'Rovio Entertainment. In 2019 this game was banned from google play and in 2020 it was again added to the play store.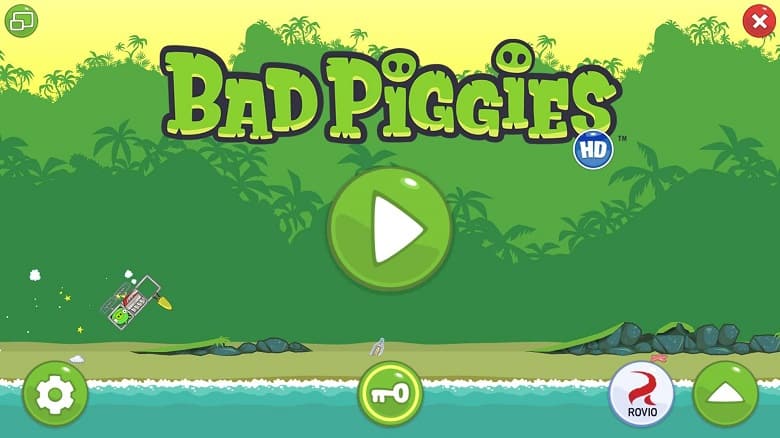 Gameplay
In this game, you will be given some objects by which you can make cars, helicopters, or any kind of vehicle you want. You can even build vehicles according to your own taste or imagination. When you are done making your vehicle then the time will come for you to drive the transportation. And that's how the game is well played.
Pigs Might Fly
In the game, the main job of the piggies is to collect eggs. To collect the eggs they need transportation because they will be on an island with dessert. The thing that you have to do is guide & support the piggies to complete the levels. The levels in this game are too way similar to the game "Angry Bird".
Different challenges
Though this game is following similar type to an angry bird the challenges are totally different than the angry bird. You have played this game with your brain as well. Facing some situations & collecting the stars wouldn't be that easy in this game.
Much Enjoyable
The graphics of this game is colorful & shiny. As it followed the type of angry bird it is very entertaining. The sound quality of this game is also good. You will hear some chirpy sounds while playing it. There are also funny moments of the helpless piggies.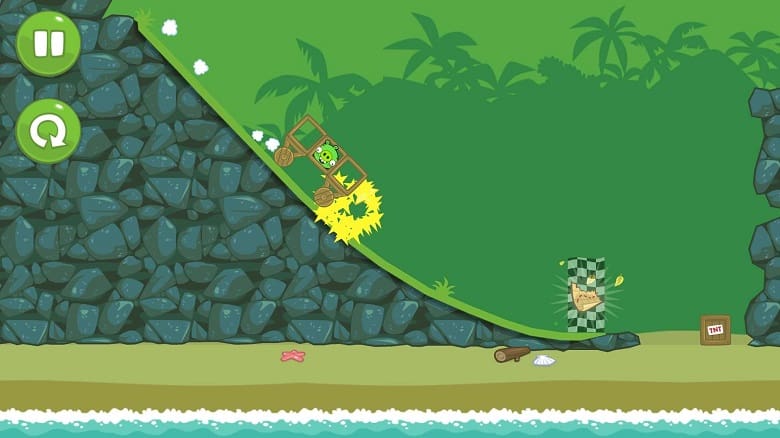 The Verdict
Sometimes the game becomes so complex that can make you restless. Though it is a puzzling game it is normal to use your brain more. At the end of this game, the piggies got the eggs.
Pros
Colorful
Very bright.
People will have a fun time playing this game.
Better sound quality.
It has mechanics-based gameplay.
So many interesting levels.
Free to play.
Cons
Sometimes it is annoyingly difficult to play.
FAQ's about Bad Piggies HD
Where can we play bad piggies?
You can easily play bad biggies HD by downloading and installing it from this page.
Is Bad Piggies free on PC?
Yeah! This game is totally free on PC. When the game was 1st released it was costly but now it is fully free.
Is there multiplayer in Bad Piggies?
Yeah, there is a multiplayer mode in this game just as in the other games. Bad Piggies XG allows the multiplayer mode to play.
How do you get the Field of Dreams in Bad Piggies? 
You have to pay a few to get the Field of Dreams level. You just have to click the option named 'Field of Dreams' then the marketplace for purchasing will be shown to you.
What is the difference between Bad Piggies and Bad Piggies HD?
Basically, there are no differences between bad piggies and bad piggies HD. There is the only difference you can notice and that is in the tablet version the boxes are smaller.
Our uses
While playing Bad Piggies, I find this game very interesting & enjoyable as well. It is not the kind of game we can play instantly. To play this game we have to sit calmly and then play this puzzling game by using our brain. If you don't have patience then you can not play this game because to play this game you will need a lot of patience and sharp thinking of your brain. In the end, I can only say that I like this game so much.