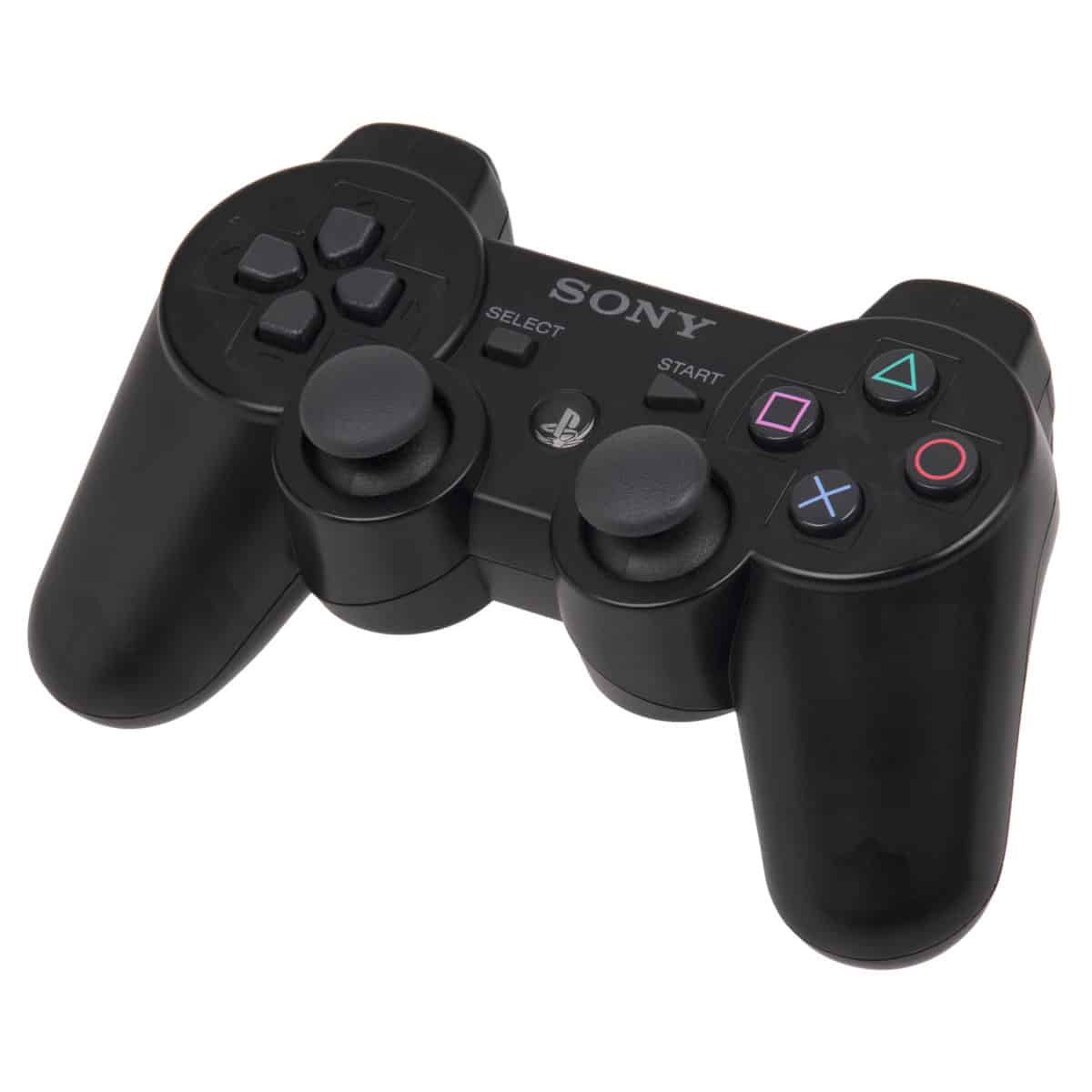 Better DS3 1.5.3
Publisher:
Ciebiera
License: Open Source
(61 votes, average: 4.13 out of 5, rated)
Better DS3 1.5.3 Download for Windows 11, 10, 8, 7 (64 or 32) bit PC. Free download the latest version 2023 of the software from NearFile.
Technical Details
App Information
File Name
BetterDS3_1.5.3.zip
VirusTotal Hash Code
8ae302f31e766f775db6bf3f8c23a02d6f230441bd2126616c3843ee597c7a43
Operating System
Windows 2000 / Vista / Windows XP / Windows 7 / Windows 8 / Windows 10 / Windows 11
Date Published
13, May 2019
Date Modified
04, June 2023
About
Better DS3 free download for PC Windows (10/8/7/11)
Better DS3 is a kind of program that installs a driver by which users could be capable to use the PlayStation controller on the Windows device they own. This app is a freeware program that was made for gamers to give them the greatest experience while playing.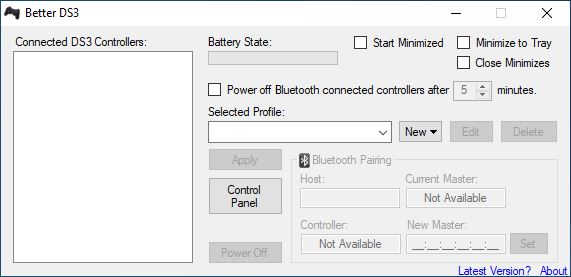 Features
Pressure Sensitivity
This program has the ability to recognize the pressure sensitivity on the keys of the controller.
Console Controller
With the help of this app, users will be permitted to work with a console controller in spite of a PC controller without having any difficulty.
Configure & Playstation Controller
Better DS3 is similar to a DS3 utility by which users could be allowed to configure a PS DualShock controller to use on a computer. With this application, users would also be capable to play & set up a PlayStation on the computer as they want.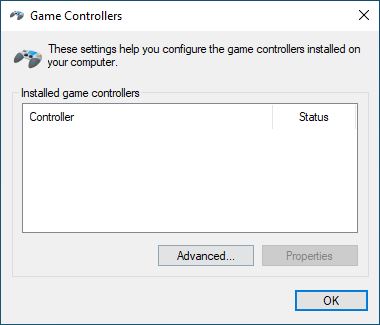 MotioninJoy driver
This application works with the MotioninJoy driver so that it could be capable to permit the configuration of the PS controllers. This feature also gives users some great options like showing the battery health & others.
Offline Use
Users can use this program normally & if the user is offline even then it could be downloaded.
Allow many things
With this application, the users will be allowed to manage the vibration system. It will allow Bluetooth pairing or a USB plugin as well.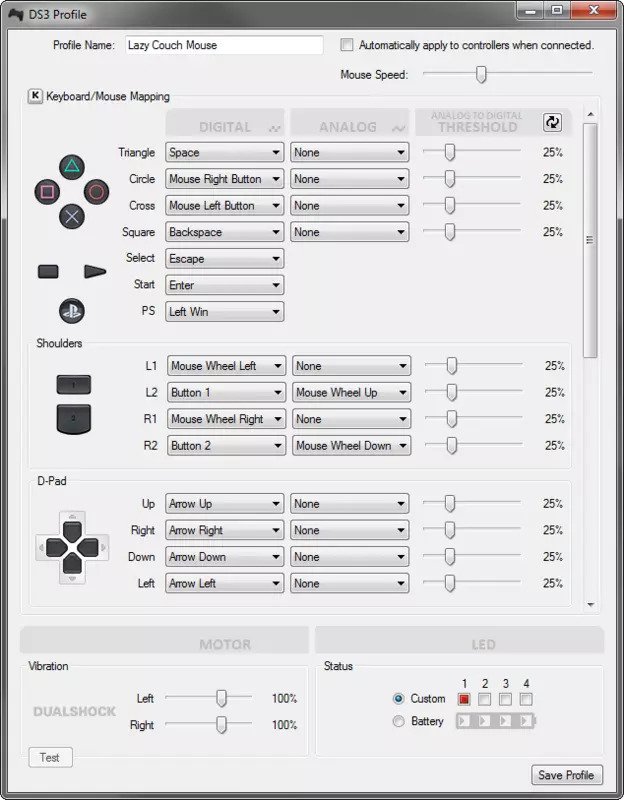 How do I use ScpToolkit on PS3?
You should follow the instructions given here:
First, you should run ScpToolkit Setup.exe & must select the run driver installer.
Then you should select DualShock 3 controllers for installation, select the controller & after that select install.
Lastly, if you wish to work with a Bluetooth dongle, then justify installing a Bluetooth driver & then select the choose Bluetooth dongles so that you could be capable to install the drop-down menu.
How do I use the PS3 controller on steam?
If you wish to use the PS3 controller on steam you have to follow the given instructions:
You must attach the controller to the system.
Then open the steam.
The steam probably switches to huge picture mode & if not then you have to switch it manually.
In the setting menu of the controller, you should become capable to set up the PS3 controller.
Pros
It permits users to play with a joystick.
It shows the battery condition.
It has a simple & easy interface.
Bluetooth pairing.
It supports all the controller systems.
It is Free to download.
It can configure keyboard/mouse mapping.
Users can also use it with PlayStation emulators.
It is Lightweight.
Cons
MotioninJoy has required it individually.
FAQ's about Better DS3
What is a Better DS3 tool?
Better DS3 tool is one kind of PlayStation controller. It was created to join PlayStations with the Windows PC.
Why won't my PS3 controller connect to my PC?
If you have noticed that, the PS3 controller is not joining the PC then there must be a connection problem or a driver issue. To fix the issue you can upgrade the driver you use and also you must reset the controller.
How do I connect Better DS3 to PC?
You should plug the DoubleShock 3 into the computer with a little USB port. If there is no built-in Bluetooth support in the device, you must have to plug in the wireless Bluetooth dongle. Then just install the ScpToolkit setup.exe and follow the given instructions.
Does PS3 have Bluetooth?
Yeah, there is a built-in Bluetooth feature.
Does the PS4 controller work on PS3?
Well, the PS4 controller works on PS3 comfortably. If users work with a wired connection then there won't be any setup involved. For a wireless connection, users can also pair one PS4 controller to a PS3.
Does the PS3 controller have Bluetooth?
Yeah. The controller has Bluetooth, but with the Bluetooth function, they won't be capable to connect with the newer controllers.
Our Verdict
As we have used this program, we could say that Better DS3 will be a great use for those who love to play games with a joystick. This program is easy to use & also lightweight. Users don't have to be irritated because of ads. It won't give the users any difficulty, so install this software without any worry.
Screenshots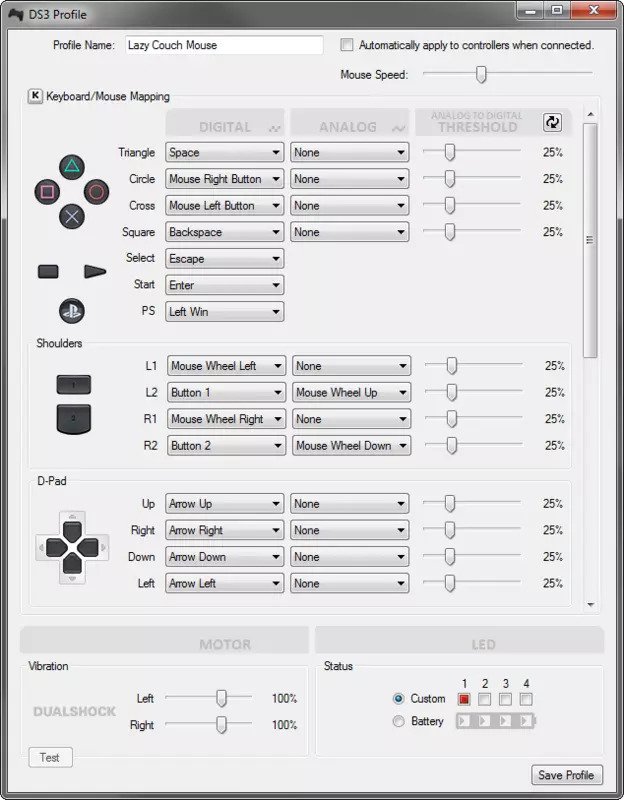 Alternatives
Also, check the alternatives of Better DS3
Comments
Let us know about your thoughts